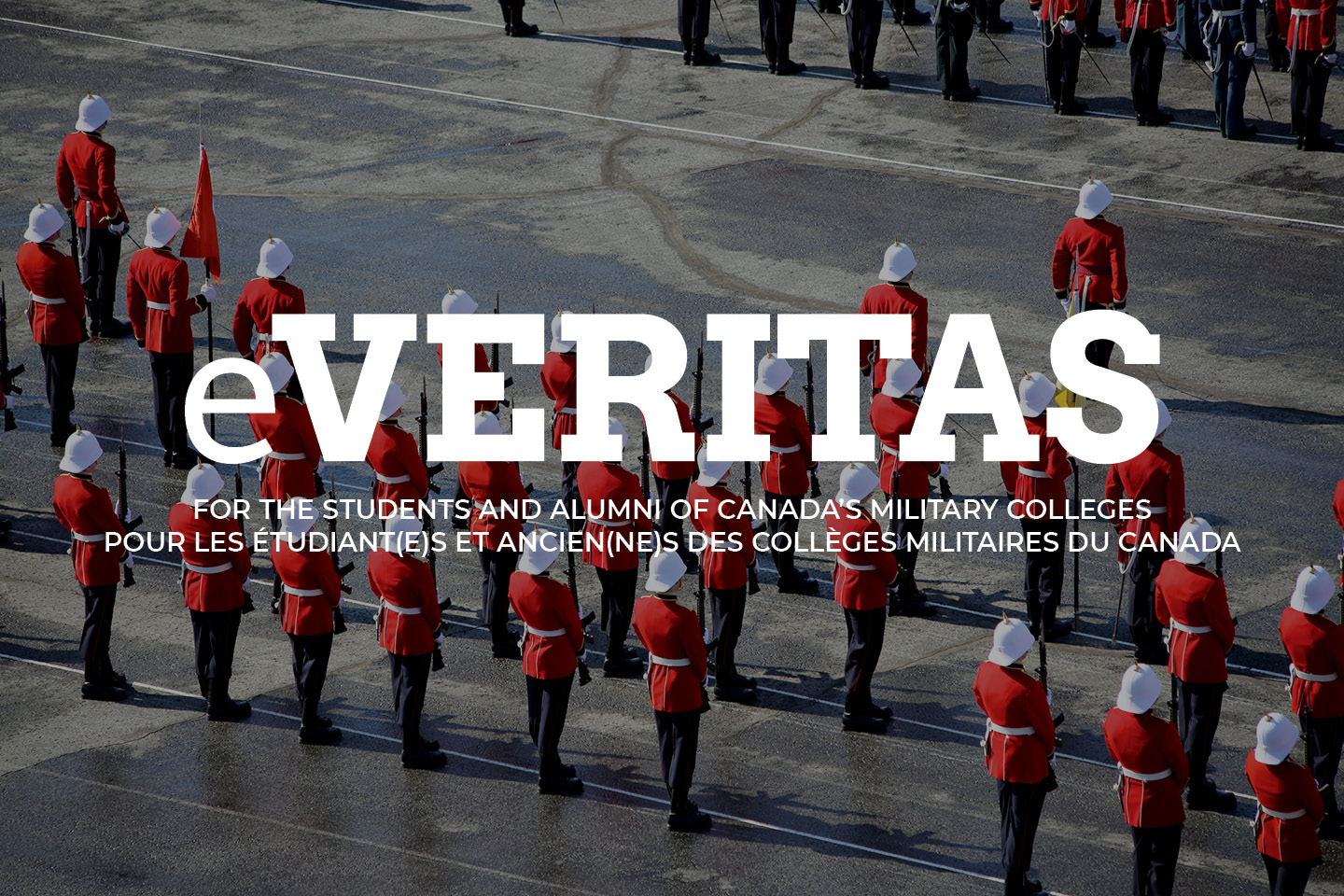 The Men's Volleyball team spent the weekend visiting United States Military Academy (West Point). Members of the team stayed with their counterparts from USMA;  touring the campus and playing in a four team tournament with Army, Navy and Virginia Military Academy. No results were available when we went to press.

The RMC Men's Rugby Team will be competing in the 2015 National University Rugby 7's Championship – on Friday 6 March & Saturday 7 March  at the Rugby Canada Centre of Excellence Langford BC.
More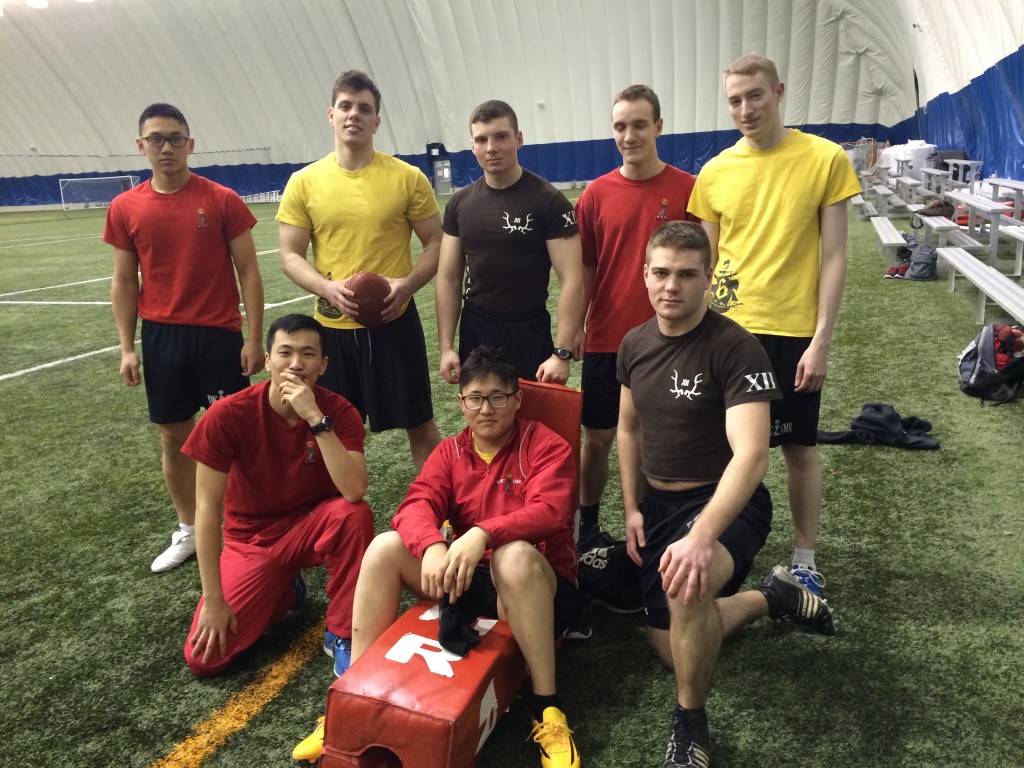 As we all know, we have already reached the end of the first half of the winter semester. It is now time to take a look at how divisions and squadrons are performing in our Intramural sports.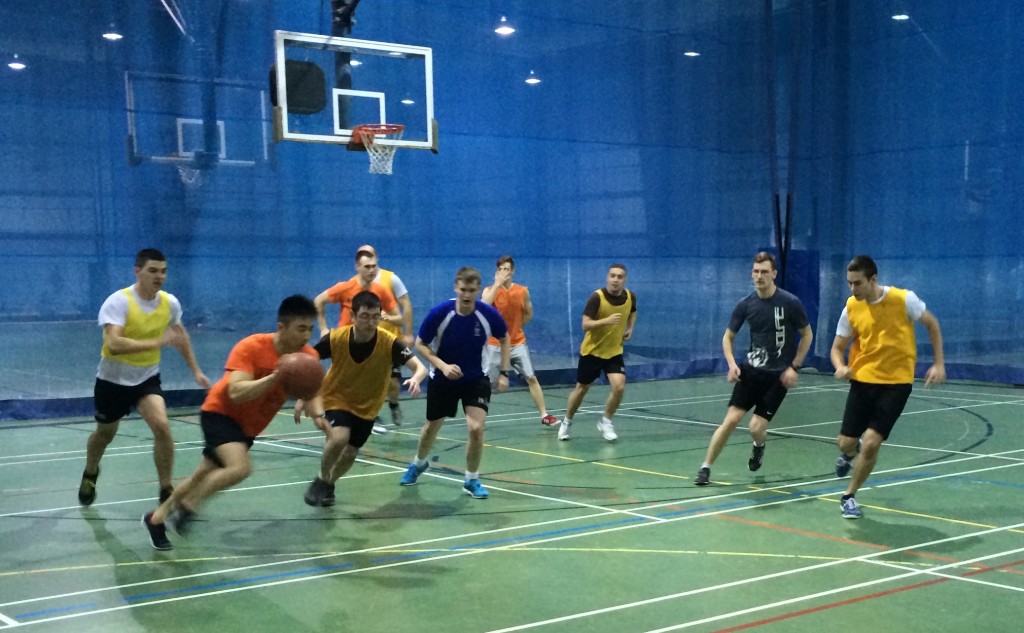 Let us begin with basketball. The A tier was dominated by D division with only 1 loss out of all games played. A div and B div are in a tie for second place with 3 victories and 3 defeats. However, in the B tier, it is C div who is in the lead with 6 victories followed closely by A div.
In ice Hockey tier A, A division and B division are in the lead with 6 and 4 victories. C div and D div are behind with only one victory each. Hockey B tier is led by C div and followed closely by D div and A div.
In dodgeball, 6 squadron is dominating the field with a perfect score of 7 victories. 12 squadron and 3 squadron are holding second and third place respectively.
Flag football is led by both 5 squadron and 12 squadron who have each never lost a single game. It will be interesting to watch these two squadrons battle it out.
Finally, inner tube water polo, 4 squadron ended the first half of the semester with an undefeated 7 victories. They are closely followed by 1 squadron who have never lost a game either, but have tied two. 12 squadron is in third position with 6 victories and only 1 defeat.
The second half of the semester will be filled by many decisive games between undefeated teams. If we take a look at the top three teams in dodgeball, flag football and water polo, we notice that 12 squadron is present in all of those sports. Let us see if they can maintain their spirit until the end!
Article and photos by OCdt LeBreton-Provost, 26421