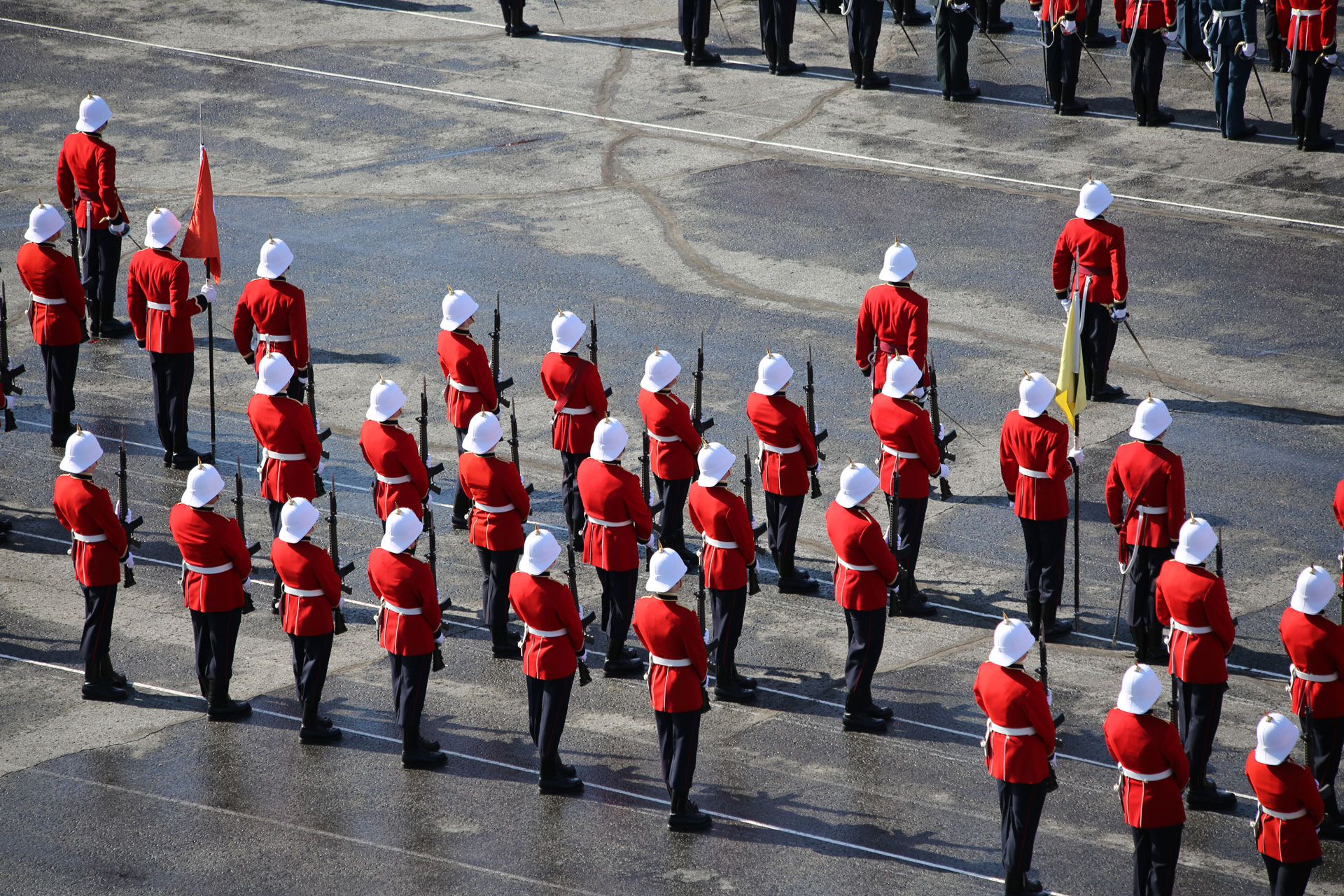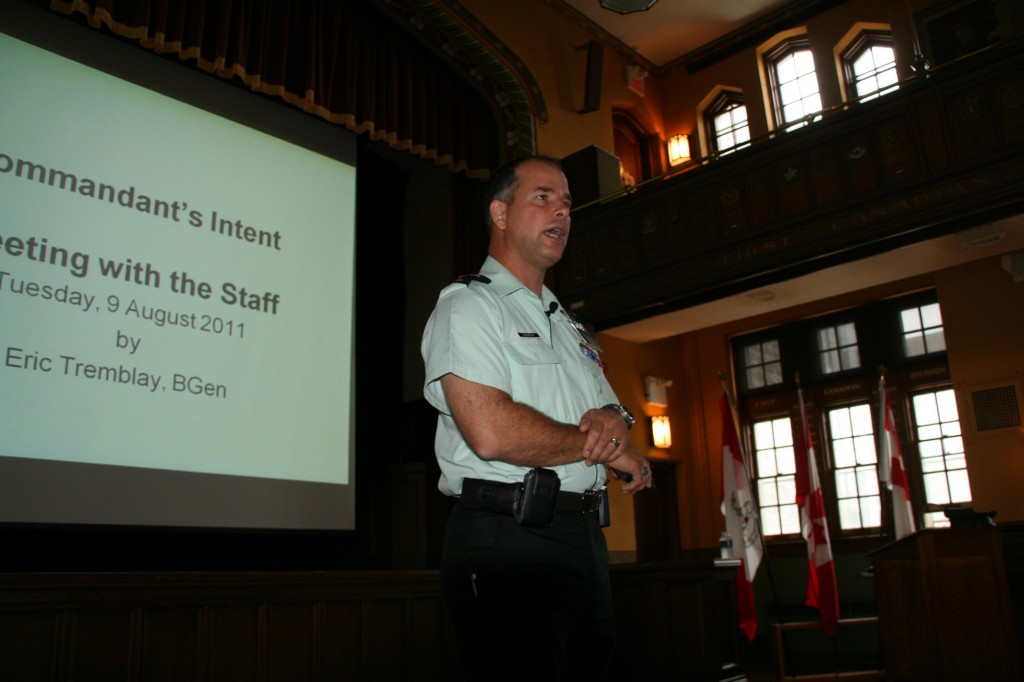 Photos by: Alex Zaporzan
Commandant speaks to Staff at Currie Hall
By: WJO
BGen Eric Tremblay held his first formal "talk" with civilian and military staff (all ranks) at the RMCC historic Currie Hall last Tuesday, 9 August.
His nearly two hour address covered a lot of bases and left no doubt that he will be a communicator. Staff can expect a similar type up-to-date talk by the end of first term.
"To have him invite us to this type of briefing was really incredible," said an upbeat Senior NCM as he departed Currie Hall.
The former International Security Assistance Force (ISAF) Spokesperson focused on the importance of teamwork. His Executive Committee will consist of: Chief of Staff, Principal & Deans, CO of AMS, Director of Cadets and College Chief Warrant Officer.
Balancing and upholding the four pillars of the college – academic, military, bilingualism and physical education will be a challenge.
"Bilingualism is as important as any other pillar," he told the audience.
He talked about Main Point of Effort (MPE) – optimizing the pillars and "Margin of Excellence" support provided by the RMC Club Foundation.
The one time Director of Current Operations at the Strategic Joint Staff went on to talk about the way ahead. He invited anyone who was not already on the distribution list for the commandant's weekly report to do so. He advised all "I love to argue."
After his presentation, BGen Tremblay held a question-and-answer session with the large audience that filled Currie Hall including the balcony.