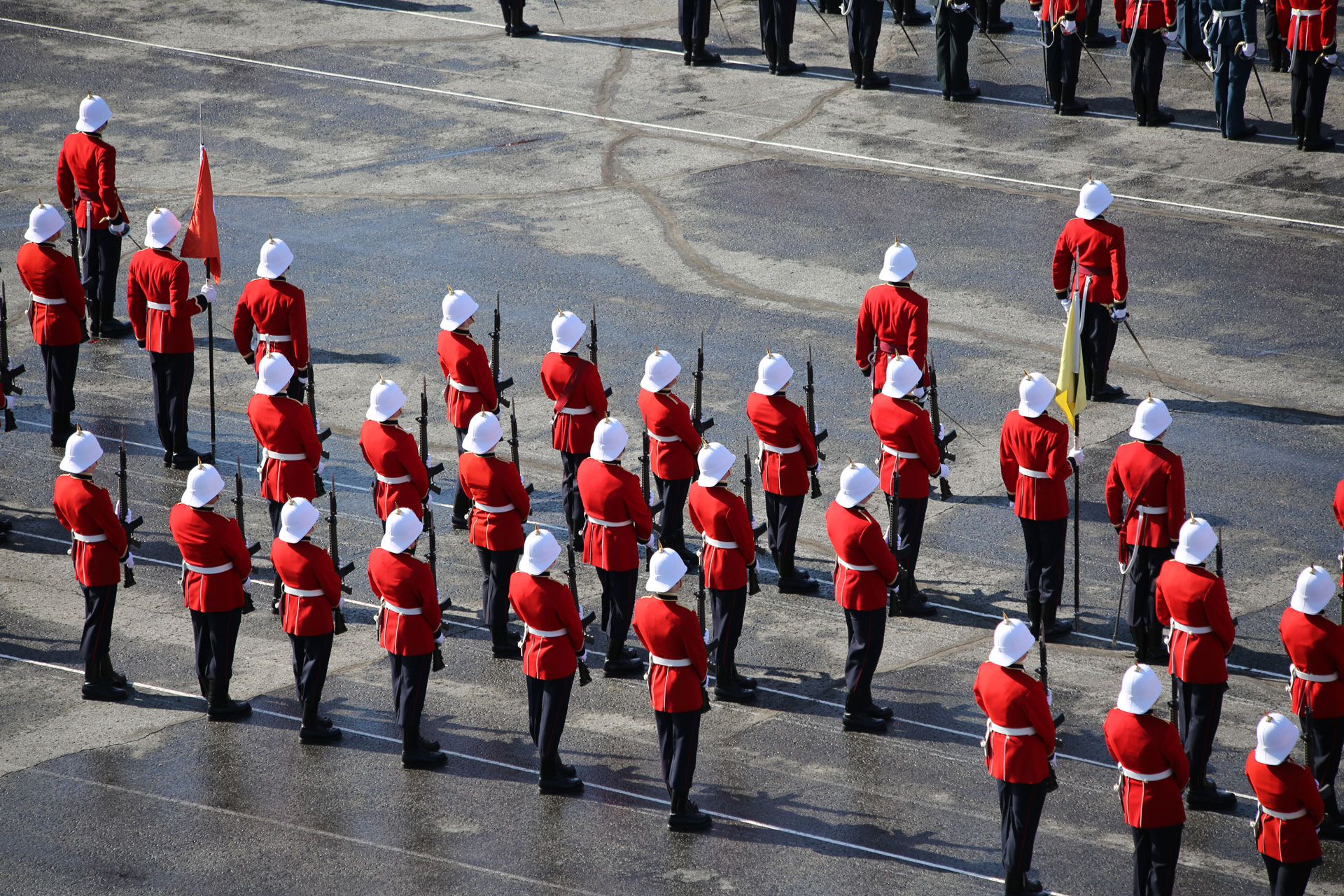 The Dawe Factor
By: 22323 Ryan Slate
Writing this short piece on LCol (Ret'd) Peter Dawe's retirement from the RMC Club comes with some personal embarrassment for not submitting it earlier! I would echo all of the sentiments written about Peter in the previous issue of Veritas, and would like to celebrate his contributions from another angle.
Leading by doing – not telling- is a scruple that Peter showed as an oarsmen and as an advisor to the RMC Rowing Team. The Dawe family has a history in rowing and for the brief periods of time that RMC Rowing flourished in the later 1990's and more recently, Peter was a driving force. I titled this letter The Dawe Factor because nearly all of the successes of the RMC Rowing Club involved Peter.
Rowing at RMC has had a tumultuous journey. The club has gained momentum for a while, but then seems to stall for a period of time. From the perspective of a former RMC rower and current RMC rowing coach, it is not hard to recognize that the common denominator in all of the club's advances was Peter's inspiring leadership. Stagnant periods in the club's history came at times when LCol Dawe was under utilized.
The Dawe factor emerged in the late 1990's when Peter, in his humble way, raised funds to purchase a racing shell in memory of former Cadet Liam Hassett. In the same fundraising effort, he was instrumental in acquiring a 4-person racing shell named after the College's motto. Peter and Ed Ough, who coached the RMC program for 4 years, arranged to have Liam's brother Gavin Hassett come to Kingston to spend time on the water with aspiring RMC rowers. Gavin's impressive rowing resume at the time included World Championship and Olympic medals in the lightweight 4's event.
LCol Dawe was there for the rowing program during the Westpoint Weekend rowing competitions. He was there in 2001 for the first ever Canadian University Rowing Championship title won by current coach Ryan Slate in the heavyweight men's single. Peter was on-hand to commemorate ex-Cadet Rory Moore's extra-ordinary efforts and achievements as RMC Rowing Club President in its high days. LCol Dawe came through again on the recent NPF grant that allowed RMC to purchase an 8-oared racing shell that will be in action for the first time this Fall.
His influence on the rowing community reaches beyond RMC. As a Kingston Rowing Club Board Member, Peter spearheaded a project that resulted in the purchase of 15 Honda outboard motors that have been servicing that club for over 10 years. Ex-Cadets involved in rowing during their time at the College descended frequently on Peter's office in the Panet House to say "hello" and thank him for the genuine care he showed them over the years. To name a few, Kevin and Jennifer Hastey, Timothy Bowman, and Rory Moore recently dropped-by.
It is my sincere hope that Peter continues to provide moral support to the Rowing Team. His presence is powerful and his love for RMC is infectious. I have told Peter that he has a standing invitation to join me in the coach boat to watch the rowers in training. But, I know Peter well enough to say that he's a "do-er", not a "watcher", and if he does come to join our rowing team for a training session, I am willing to bet that he will be in the boat – hauling on an oar – with the boys!
Peter Dawe may be reached: dawepn@gmail.com