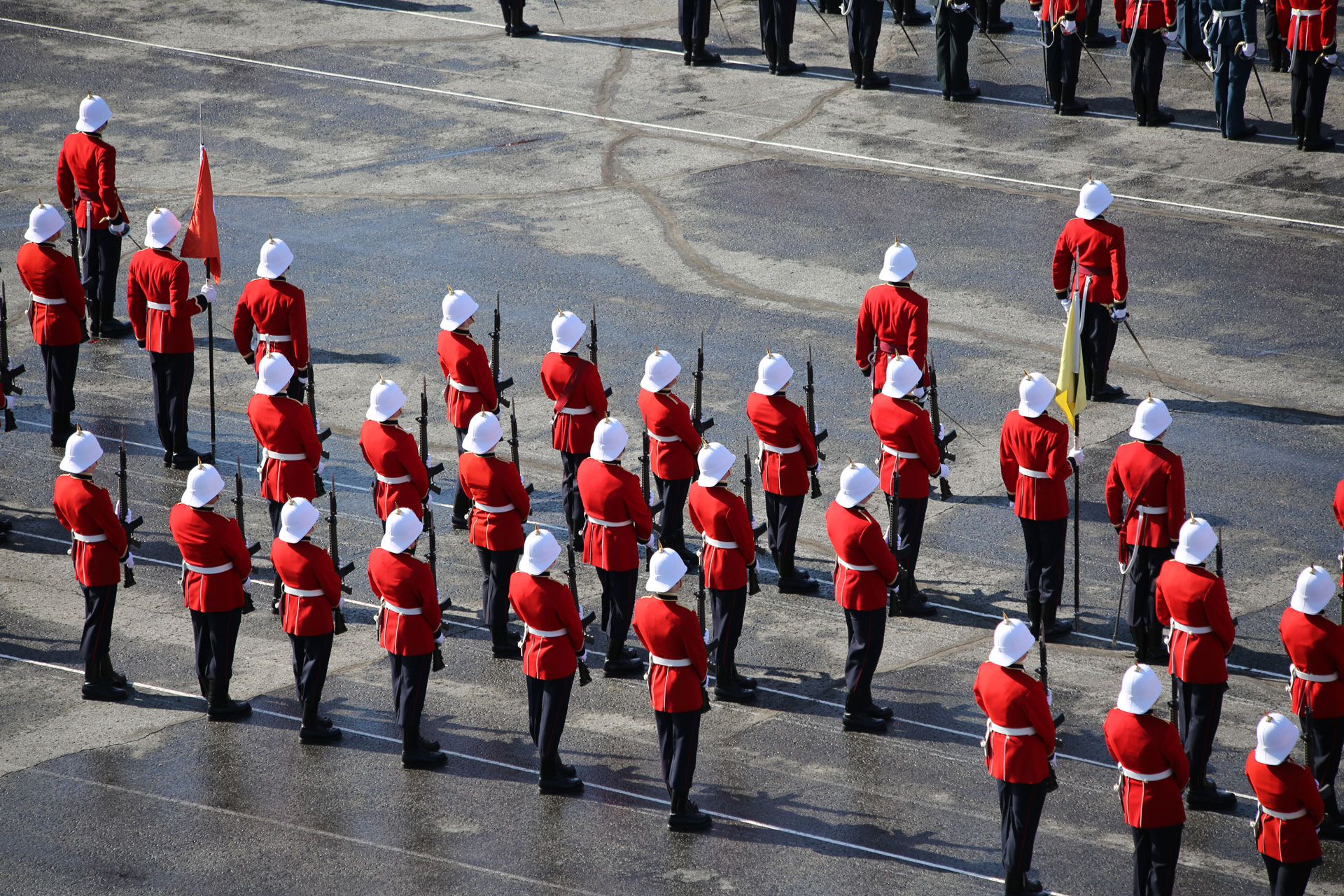 I really enjoyed the interview with Gen. Turner. Gen. Lye was my first Commandant, but it was Gen. Turner that I remember best. Paul Specht and I were his Aide de Commandant's in our fourth year. (partially/principally, because I didn't like marching very much!!). He was also a big supporter of the hockey team. One thing that I recall very well in my third year was a practice parade for the Freedom of the City of Kingston. It rained non stop that day, and was very, very cold. Gen. Turner, rather than foregoing the practise run, did the parade with us. He was just as soaked as we were. From the perspective of a cadet viewing his Commandant, it was a significant event for me. It is what I perceived a leader should do. He was a fine example. Certainly to me. I got to meet his wife closer to my graduation in fourth year. She was quite a character with a great sense of humour. They were a fine couple. Please pass on my warm regards to them both.
10950 Dave Hall
Class of '76 and '77
______________________________________________________________
I really enjoyed the interview with WW Turner. He was the Comdt when I was CWC for the Centennial year. Great guy. Also wonderful comments from Ray Richards.
Well done and thanks!
Michel
J.O.Michel Maisonneuve
Lieutenant-général (ret)
Directeur des Études / Academic Director
Collège militaire royal de Saint-Jean /
Royal Military College Saint-Jean
+1-450-358-6777 x5700
______________________________________________________________
Bill, Just got the U of A's New Trail Alumni Magazine and they ran a special note on Paul Gross's (BFA '97) Passchendaele tribute movie selected to open the Toronto Film Festival this fall. A very moving story about his grandfather who served. With some lead time to Remembrance Day, perhaps RMC alumni would like to visit the film's website if so :
There are lots of related articles, historical notes, great before-and-after panorama of the fields & devastation to really shock viewers. My oldest uncle (born in England in 1899, emigrated with my grandparents & two sisters to farm north of Winnipeg in 1908) was killed just 6 days before, on Oct 31, 1917, a month after my Dad was born. So it's a personal reminder for me as well. Dad would have loved this information and the story to help assuage memory of a lost brother so long ago.With so much pain from our more recent losses in Afghanistan, this may be too much of an extra reminder to some, but it seemed the thing to do for Paul to explain his grandfather's story in this way.On another note, I read "A Century of Novembers" a few years back, and although an historical fiction novel, is likewise a very moving story centered around a recently- widowed apple grower from Vancouver Island who searches for answers to the death of his son in the final week of WWI by trekking to the battlegrounds. The personal "trek" from the Island across Canada by train, ocean vessel, Britain, France and Flanders takes your breath away at times how he tracks the final days of his son's life. Couldn't put it down as it is very visceral yet moving read, yielding a truly fulfilling (but I do not want to give it away) new beginning in his search for answers to his son's life and death.Thought it might be of interest with everything else going on – just call me sentimental I guess.Cheers and good luck with Ex-Cadet Weekend. Sorry I cannot be there but next year is our 40th so its a priority then. Break out the skates and reserve the rink for us old-timers! Maybe we can spring for pizza again for the Paladins & parents in the locker room, like a few years back?Trust you both are well & best to all at Panet House.TDV 8035 Don Gates (RMC '69)
Citrus Heights, CA