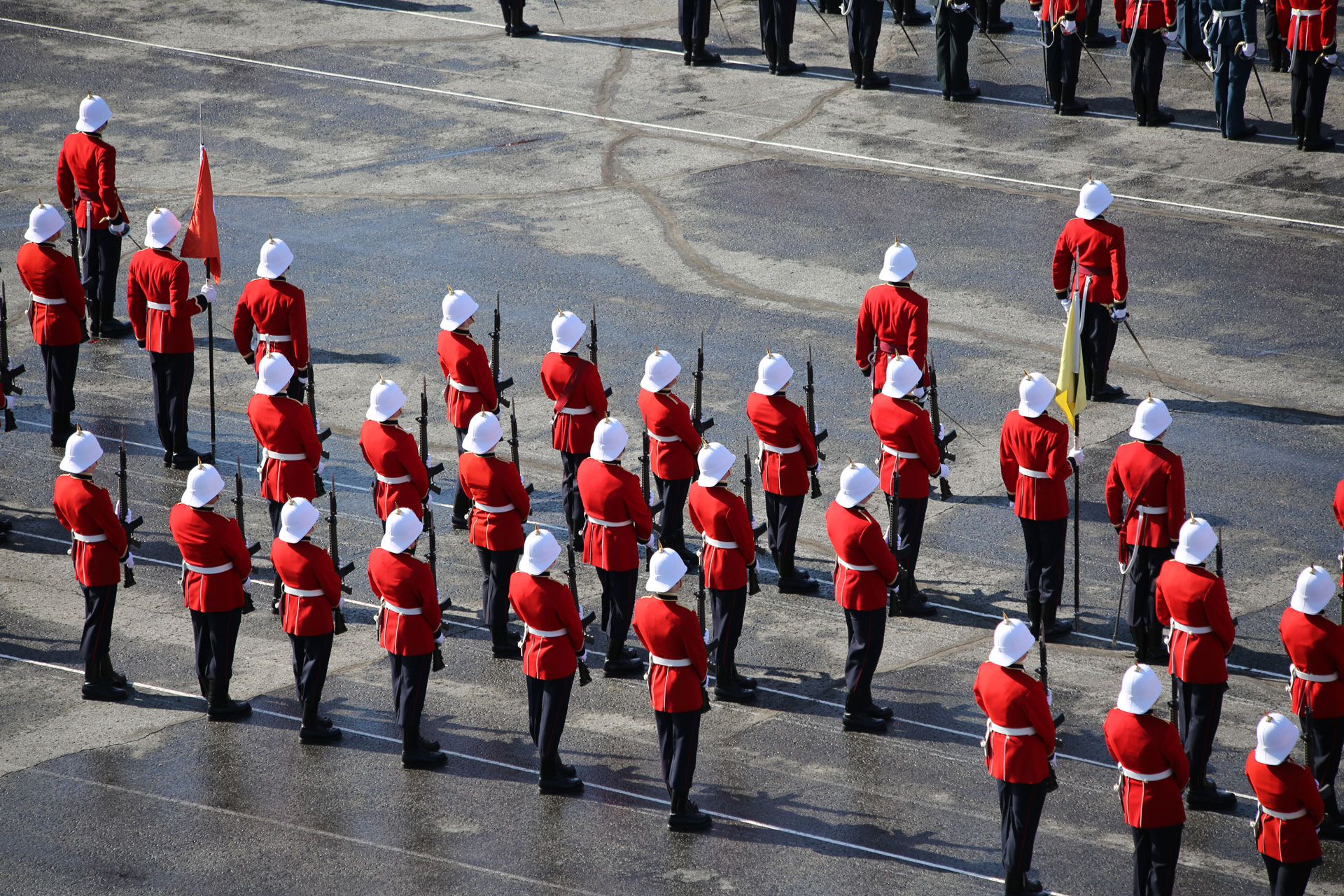 We have contacted numerous ex-cadets from the fifties through to the new millennium and plan to feature them in the coming months to give readers a chance to catch up with names and faces from each of the respective CMCs.
by M0917 Dean Fleet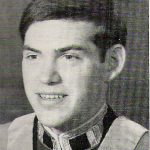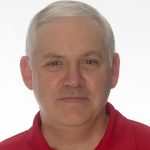 – 10967 David Martin (RMC 1976)
He graduated from RMC in 1976 (Engineering Management) and served 36 years in the Regular Force as a Sea King Pilot. Served in all Maritime Helicopter Squadrons and on a variety of HMC ships. Commanded MH 423 Squadron and 12 Wing Shearwater. Taught at RMC 1984-1987 (Engineering Management) and attended the German General Staff Course, Hamburg and the Royal College of Defence Studies, London. Final appointment with Air Command was as Assistant Chief of the Air Staff, 2006-2007. Appointed CEO of the Canadian Forces Personnel Support Agency (CFPSA) in 2007, and assigned expanded roles and responsibilities with the creation of DGPFSS on 01 May 2008 (combining the former CFPSA with elements of the Directorates of Quality of Life and Casualty Support Administration). Currently he has been appointed with 3 distinct roles:
a. Chief Executive Officer of the Staff of the Non-Public Funds, Canadian Forces, a separate government agency under the FAA with 5700 employees across Canada, the US, Europe and South-West Asia;
b. Managing Director Non-Public Property, responsible to the CDS for the administration NPP and delivery of NPP Programs and Services across the CF (CANEX, SISIP, Base/Wing Funds, Messes and Recreation); and
c. Director General Personnel and Family Support Services (DGPFSS), a Level 2 DG under CMP responsible for public Morale and Welfare program oversight and delivery (Personnel Support Programs including Fitness, Sport, Military Family Services and Support to Deployed Ops, as well as Casualty Support Management).
– David can be contacted at DAVID.MARTIN@forces.gc.ca
____________________________________________________
– 11450 Stan Benda (RRMC RMC 1977)
Dr. Stan Benda left the Armour Corps early because of an eye problem. Notwithstanding that issue, he went to the University of Calgary Law School, practised in Calgary and then in 1984 became one of the founding solicitors at the then new Yukon Department of Justice. He moved from "baby justice" to "big justice" (Federal Justice) in 1988. He worked in Justice offices in Whitehorse, Edmonton, Ottawa and finally Toronto drafting and negotiating contracts for Public Works, Parks Canada, Agriculture Canada and Transport Canada, which included airport and ferry privatizations. In 1992 he commenced practicing technology transfer and biotechnology law for Agriculture Canada. In 2000 he also became the Canadian legal delegate on the Agriculture Canada team to the UN Food and Agriculture Organization meetings on genetic and environmental treaties. He received a Masters in Law in intellectual property, and successfully defended his PhD thesis in Law on the labeling of genetically modified foods- the right to know or the need to know. He is senior counsel at Justice Canada (Toronto) and adjunct faculty at Osgoode Hall Law School, York University. He publishes in the area of technology transfer, agricultural law and novel technologies. He has also been a speaker before the Licensing Executive Society of America, the American Agricultural Law Assoc., the Canadian Bar Assoc. and American Bar Assoc..
Stan can be contacted at sbenda@justice.gc.ca
____________________________________________________
– 15569 Stephen Fritz-Millet (RRMC RMC 1986)
Rare Fossil Discovered in Kingston! Okay so it hasn't been that long since I graduated (1986), but I am one-of-a-kind and it has been almost three decades. Those of you who knew me at RRMC/RMC,  as 'Da Ramgobbler,' will recall that I triple-majored in Juanita, rugby, and drill (in that order) and minored in academics. I am still majoring in Juanita, my wife of 21 years. We have four children Victoria (19) – College No.25316, Aidan (17), Amelia (13) and a six year old girl who we are in the process of adopting. Many of you who know me as the designer of a certain button will marvel at the irony of me having a daughter at Mil Col. Again, a badly misspent youth on my part. While I am delighted to have a daughter at CMR, I am slightly disappointed that our College Numbers didn't match up (sigh). Thanks for nothing you people who pick College Numbers! I pulled the pin in 2007 after 25 years of service as an Artillery Officer. I had a terrific career including a three and a half year posting to Germany and a three and a half year posting to Canberra, Australia. I am very much enjoying not blowing things up and we have settled into life in Portsmouth Village, Kingston. I am employed as a civilian with Calian where I assist in the delivery of training to headquarters deploying overseas. While it is fascinating work and it pays the bills, my real passion is spreading the good news of Jesus Christ which I am doing by pastoring a Café-style church (oddly enough, named "Café Church") in downtown Kingston. Simply put, it's church for people who wouldn't normally go to church.
If you want to get hold of Juanita or I, please free to e-mail us at fritzmillett@hotmail.com or at call us (613) 531-4579. I am also on the DWAN.