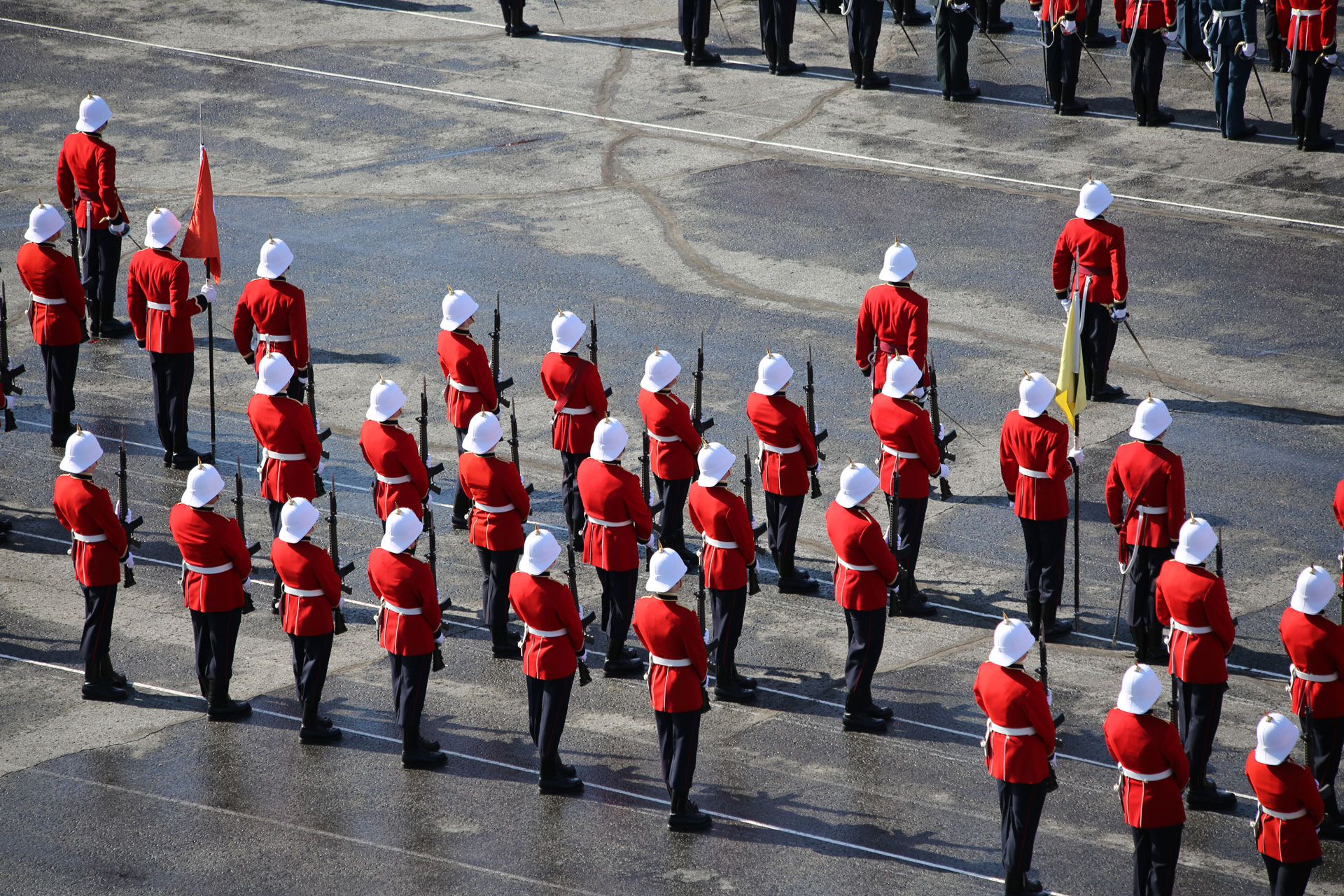 Who am I? (By E3161 Victoria Edwards (RMC '03)
I was born on Sept. 13, 1914 in India where my father, a graduate of Royal Military College (R.M.C.), was serving with the Royal Engineers.
My father was a railway engineer, the general manager of a railway in the Punjab and a brigadier by the beginning of World War II.
I attended R.M.C. from 1932 and, in a final year, graduated from Queens University with an engineering degree.
At RMC, I was subjected to a certain amount of hazing which, if done properly, encourages team solidarity, but must be controlled.
In Aug. 1937, I was sent to Victoria where I was involved in maintenance and construction of armouries and military camps.
I was posted to Prince Rupert in Jan. 1939 to supervise the construction of coast defences at Yorke Island (in the south) and Annette Island.
Before the war young officers could not marry, since it would tend to draw their attention away from the welfare and knowledge of their troops, and for lack of financial resources.
I married in Prince Rupert in Nov. 1939.
I was promoted to captain, sent to Ottawa in May 1940 on coast defence planning. We obtained guns from United States armament depots.
The main enemy threat to Canada was thought to be German armed merchantmen.
I served in the Directorate of Engineering Services in Ottawa where I was involved in the development of "plastic armour", asphalt and rock-filled squares fastened to a framework.
I joined 4th Battalion, Royal Canadian Engineers in Sept. 1941 as a company commander (major) and went overseas. I later became part of the 2nd Canadian Corps Troops.
In July 1943, I commanded 14th Field Company as 1st Canadian Corps Troops which was involved with mine-lifting on English beaches.
I returned to Canada to the Staff College, Kingston. I went overseas again in Nov. 1943 as Staff Officer, 2nd Canadian Corps Headquarters.
In May 1944, I joined 1st Canadian Army Group Royal Engineers, a planning and command structure.
I was sent to Normandy about one month after D-Day to command 31st Field Company in Sept. 1944 which was involved in mine lifting. I joined the Occupation Force.
I served as Deputy to Lt.-Col. R.E. Wilkins in Germany.
In June 1946, I returned to Regina, Canada as commanding officer of 12 Works Company where I was responsible for maintenance of bases and armouries throughout Saskatchewan.
I was posted to Halifax as command engineer, responsible for the three maritime provinces. Later, I took a similar job as command engineer responsible for the Northwest Territories, British Columbia, and Alberta.
I served in Ottawa as a general staff officer, grade 1 in 1949-1950.
I died on 3/29/1992.
A) 2271 Robert R.J. Carson
B) 2272 Arthur A.G. Chubb
C) 2303 Donald D.M. Clark
D) 2307 Kenneth H McKibbin
E) 2290 Dollard D. Menard
F) 2301 Edward EH Webb
Answer: A) 2271 Colonel Robert J. Carson