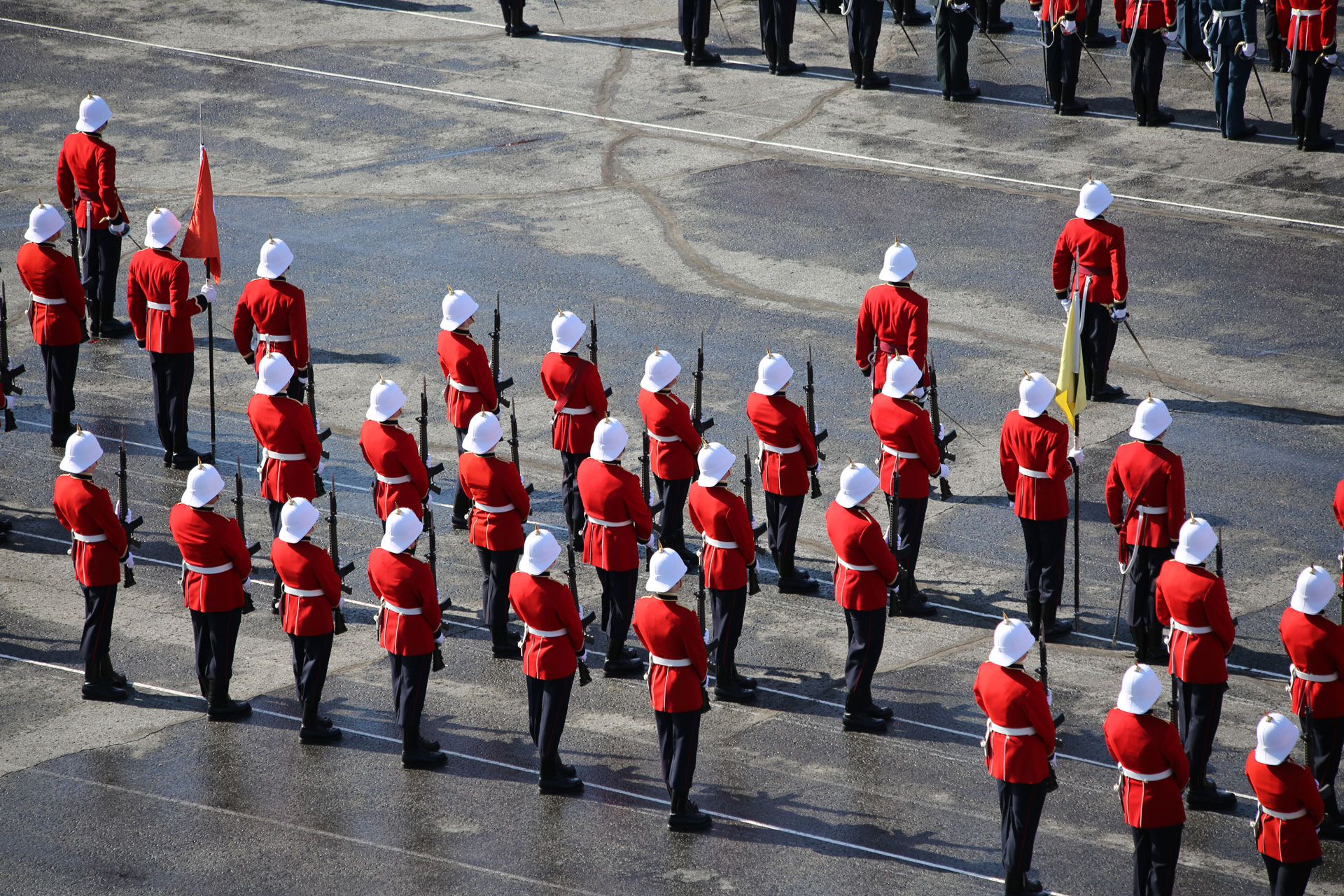 Question #1: Who Am I?
I was born 24 July 1869.
My father was a Colonel, who served as senator (1874-5) and deputy Minister of Militia and Defence (1875-98).
I graduated at the Royal Military College of Canada.
I qualified Lieutenant in the Royal Canadian Artillery on 2 May 1894.
I served in the South African War, 1899-1900. I was present at the Relief of Mafeking. I was mentioned in Dispatches [London Gazette, 16 April 1901]. I was given the Brevet of Major. Under my direction a fortified camp, named Fort Canada, was built at Rustenberg. Sections of "C" Battery supported small mounted columns operating from this safe haven and made a dozen sorties into the surrounding country. In recognition of my work in this campaign, I was awarded the Distinguished Service Order [London Gazette, 19 April 1901]: "…Captain, Royal Canadians. In recognition of services during the operations in South Africa". The Insignia were presented by the Commandant, Royal Military College, Canada, Colonel R.N.R. Reade.
I served as Staff Adjutant, Royal Military College of Canada, 1901-5.
In 1902 I married Mary A, youngest daughter of James Bermingham, of Kingston, Ontario, Canada.
I served as AAG, 1905-7. I was DAG, 1907-9.
I was promoted to Colonel, Royal Canadian Horse Artillery.
I served in the European War; was wounded and mentioned in Dispatches. I became Brigadier General. I was created a CMG in 1916, and a CB in 1919.
I was promoted again on 4 May 1921 and served as District Officer Commanding Number 1 District from October 1919 until June 1922 and in the same appointment in Number 2 District from June 1922 o June 1923.
I was appointed Adjutant General on 1 July 1922 and retired to pension on 31 December 1930 having served The Royal Regiment for more than 40 years. I continued to serve The Royal Regiment after my retirement as the Colonel Commandant.
I died in Kingston on 14 August 1951 and was buried with full military honours.
a) Henri Alexandre Panet (RMC 1891)
b) George Arthur Sicotte Hamilton (RMC 1888-90)
c) Frederick Mondelet Gaudet (1883-7)
Question #2: The gardens at Royal Roads include which sculpture?
a) Neptune's Stairs, honouring the Roman god of the sea
b) Jupiter's lightening, honouring the ruler of the gods
c) Egeria's fountain, named after the Roman goddess of flowers
d) Mars' shield, recognizing the Roman god of war.
Answer #1: a) Major-General Henri Alexandre Panet
Answer #2: a) Neptune's Stairs, honouring the Roman god of the sea