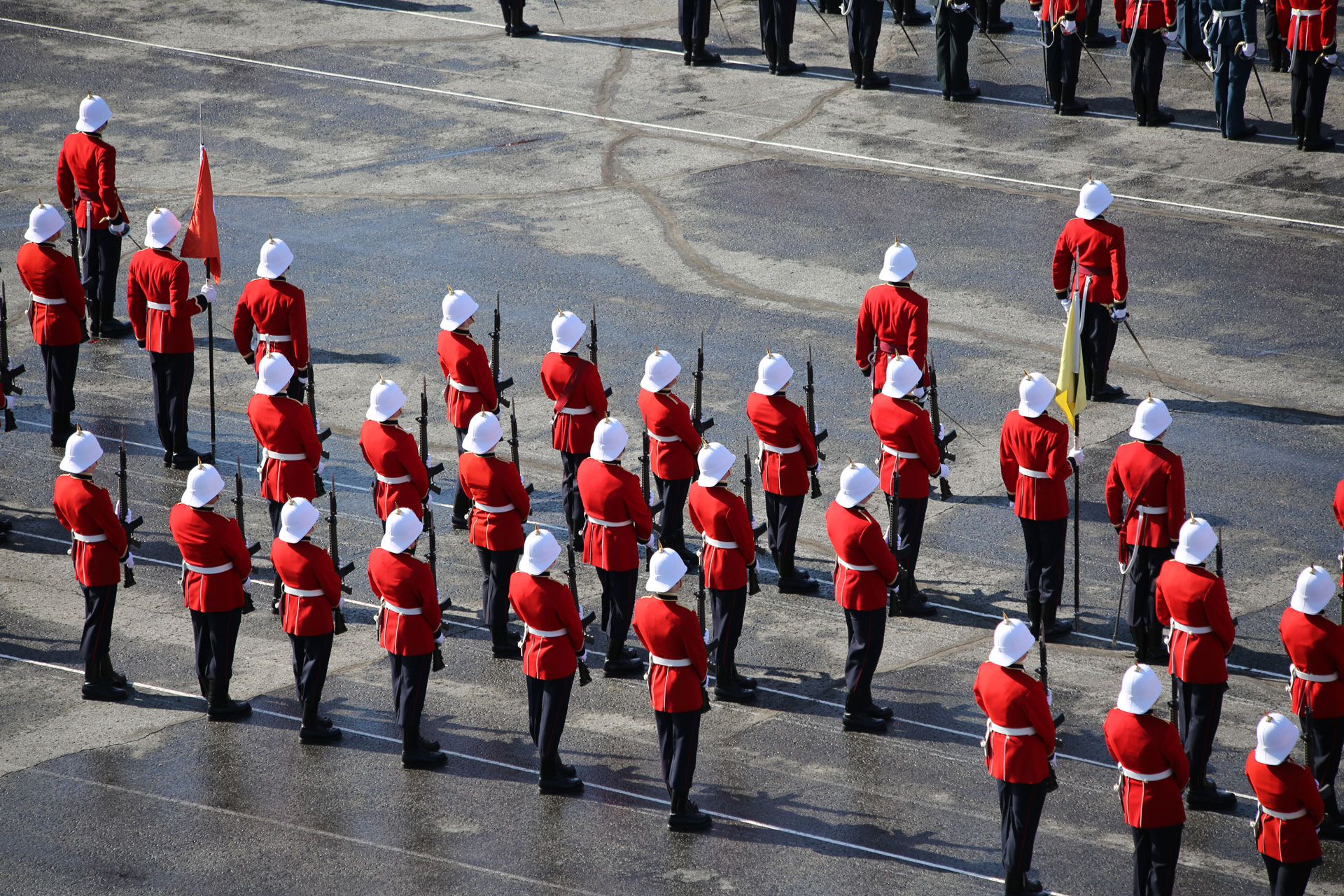 Who am I?
Researched by E3161 Victoria Edwards (RMC 2003)
* In 1912, I was born in Kingston, Ontario.
* I was a cadet at Royal Military College in Kingston from 1930-4.
* A few months after my graduation in 1934, I wrote a book of cadet reminiscences.
* Continuing my schooling at the University of British Columbia, I eventually earned a Bachelor of Arts, a Bachelor of Sciences and a Master of Sciences.
* As a universtity of British Columbia student in 1935, I presented on "Chemical Warfare" at the annual meeting of the University Engineering Society.
* Vera Phyllis Primrose Robson and I married in 1937 in London, England and we eventually had three children.
* I became secretary of the Aluminum Company of Canada and a member of the Fellowship Chemistry Instutute of Canada (F.C.I.C.). I represented the University of. British Columbia at the Centenary Celebration of the Swiss Federal Institute of Technology, in Zurich, Switzerland on October 17-22, 1955. My book, "Fight the Good Fight: Looking in on the Recruit Class at the Royal Military College of Canada during a week in February 1931" was privately printed in 1964 in Montreal. The book includes a full and unvarnished account of the recruiting (hazing) practices: "The academic classes… are a blissful haze of sitting at ease against the backs of seats…dozing or even literally falling asleep, happily away from the ever-demanding seniors."
* As RMC Club historian, I authored many articles relating to the history of the college. I gave a talk to the Kingston Historical Society on 15 March 1967:  'H.M. Dock Yard, Kingston, under Commissioner Robert Barrie, 1819-1834″ which was published in the 'Historic Kingston: the Annual Publication of the Kingston Historical Society' (1968). A copy of the talk was given to the National Archives in 1967.
* My other articles in 'Historic Kingston' include: 'Commodore Robert Barrie and his Family in Kingston, 1819-1834' (1975); and 'Vignettes of a Century of Cadeting at R.M.C. Kingston' (1977).
* In 'Canada's RMC: A History of the Royal Military College', Robert Preston describes me as "an ex-cadet with an unbounded passion for history and anecdotes of the college [who] very kindly put at [his] disposal copies of manuscripts and narratives of interviews which [I] had collected."
* I authored "The R.M.C. Vintage Class of 1934": Volume I: The College in Our Day. Volume 2: History of the Class Volume 3: Memoirs, which were printed privately in Victoria in 1983. I was a member of the RMC Museum Committee.
* I died on 1/3/1994.
a) 2140 Douglas D.A.R. Bradshaw (RMC 1930-4)
b) 2141 Thomas T.L. Brock (RMC 1930-4)
c) 2145 John J.F.D. Caron (RMC 1930-4)
d) 2147 Thomas A.T. Chase-Casgrain (RMC 1930-4)
Answer: b) 2141 Thomas Leith Brock (RMC 1930-4)