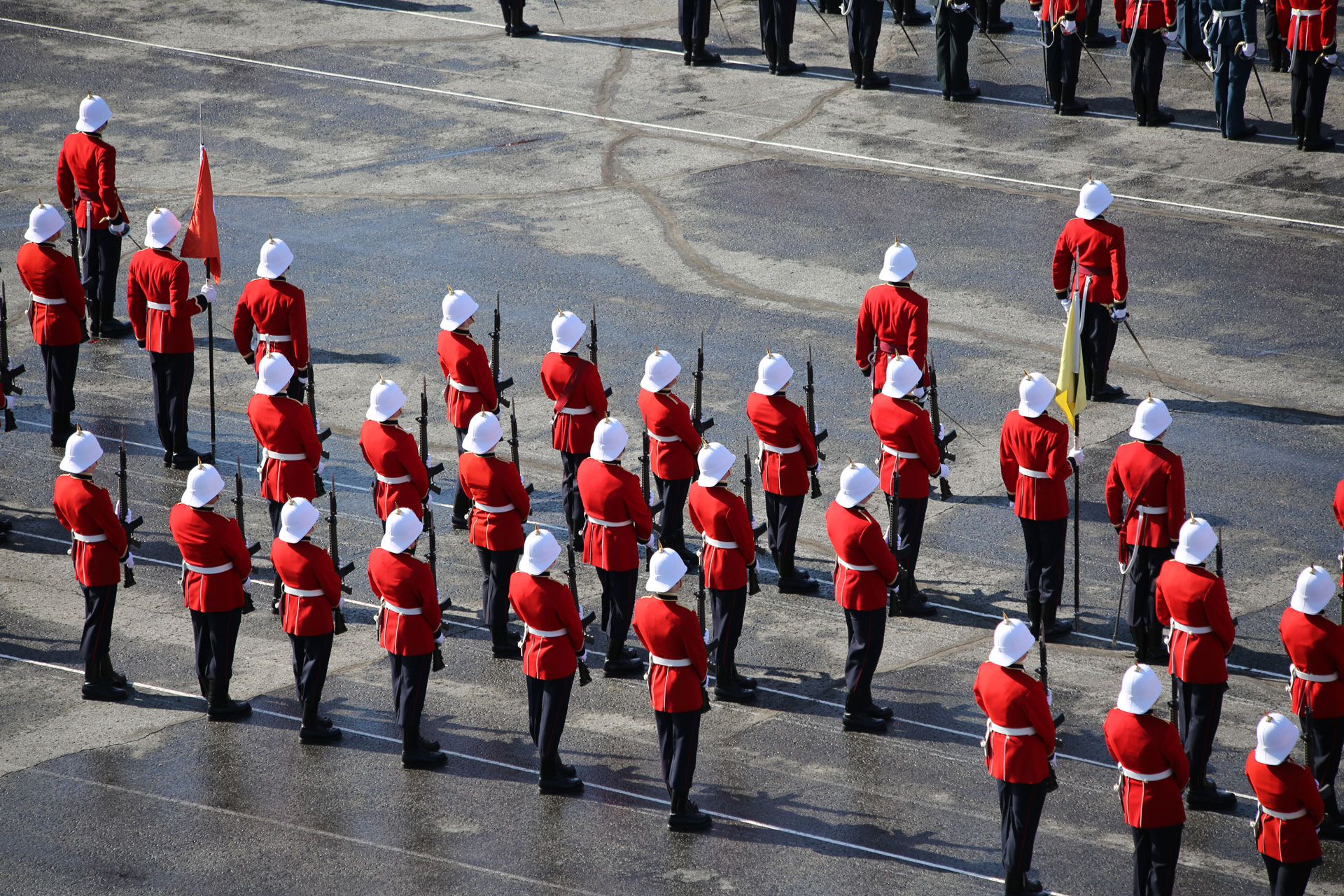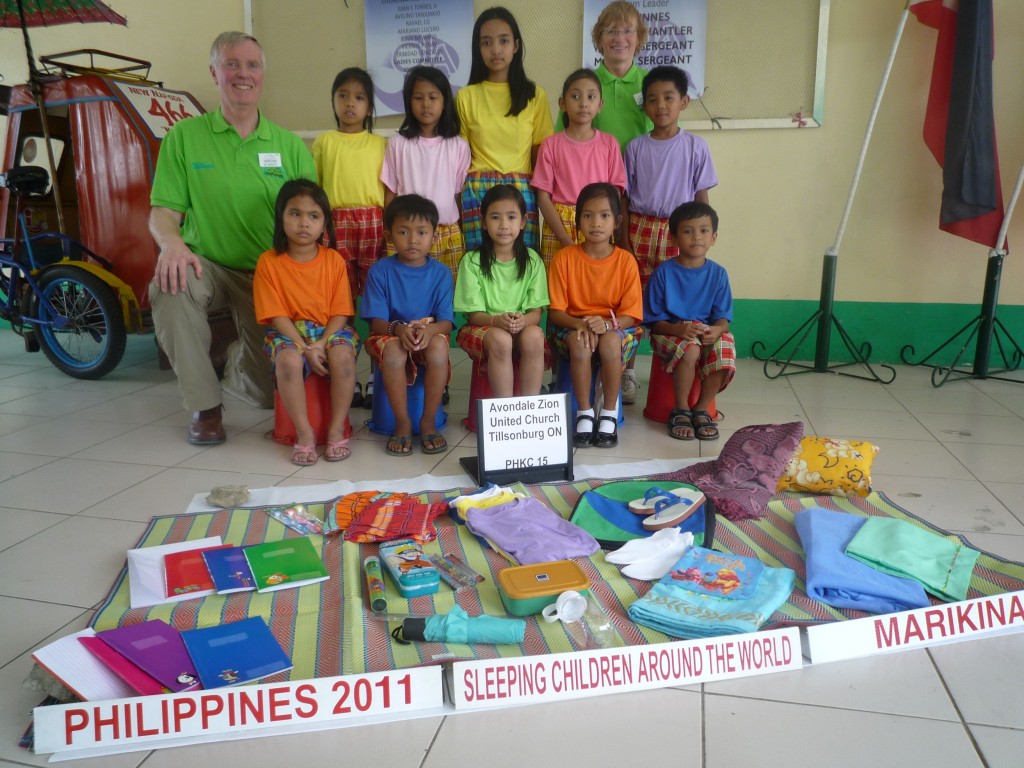 Caption: Bill and Monika Sergeant are pictured with 10 of the 6,000 children who received a bedkit during their distributions. 100% of the $35 donated goes towards purchasing the items shown in the picture. Each bedkit had 59 items in it, including a mat to sleep on and mosquito net to protect them from Dengue fever, which is prevalent outside of Manila.
11002 Bill and Monika Sergeant's Efforts Help Children of the Philippines
Bill (RMC '76) and Monika Sergeant, who are from Barrie, travelled with four other volunteers to the Philippines with the Canadian charity, "Sleeping Children Around the World" (SCAW) from 25 March – 9 April 2011. Working closely with volunteers from the Philippines, they helped the '100% Charity' distribute 6,000 bed kits to needy children at 19 villages surrounding Manila.
Monika has been on previous SCAW trips to various parts of the world but this is their first trip to the Philippines. For Bill, it is his first trip with SCAW although his parents have been involved with the charity for over 25 years. His parents were the team leaders on a previous distribution to the Philippines in 1990 when they distributed 3,500 kits to needy children there.
SCAW is one of the few charities that can claim that 100% of each donation goes towards the bed kits for needy children. It is operated by volunteers, from the processing of donations to the distribution of bed kits. The Travelling Volunteers do so at their own expense and without benefit of a tax receipt. Travelling volunteers supervise the distribution of bed kits, photograph children with their bed kits, and write articles for the donor newsletter. Since SCAW's inception, over 200 individuals have gone on bed kit distributions. Requisites for travelling volunteers are a love of children and travel experience — with the physical and emotional capacity to withstand this form of travel. All pay their own travel expenses. SCAW offers volunteer information workshops twice a year. If you are interested in travelling with SCAW, please contact us to attend an upcoming workshop.
SCAW relies on Overseas Volunteers in the country of distribution who select children with the greatest need, organize the manufacture of bed kits, choose distribution sites, and help travelling volunteers distribute bed kits. Examples of overseas volunteers include groups such as Community Service Clubs, Salvation Army, and Religious Orders. Locally produced bed kits result in:
– elimination of transportation costs
– provision of materials and labour at minimal cost
– employment for families in the country
– assistance to the local economy and the country as a whole.
More information about SCAW can be found at www.scaw.org
____________________________________