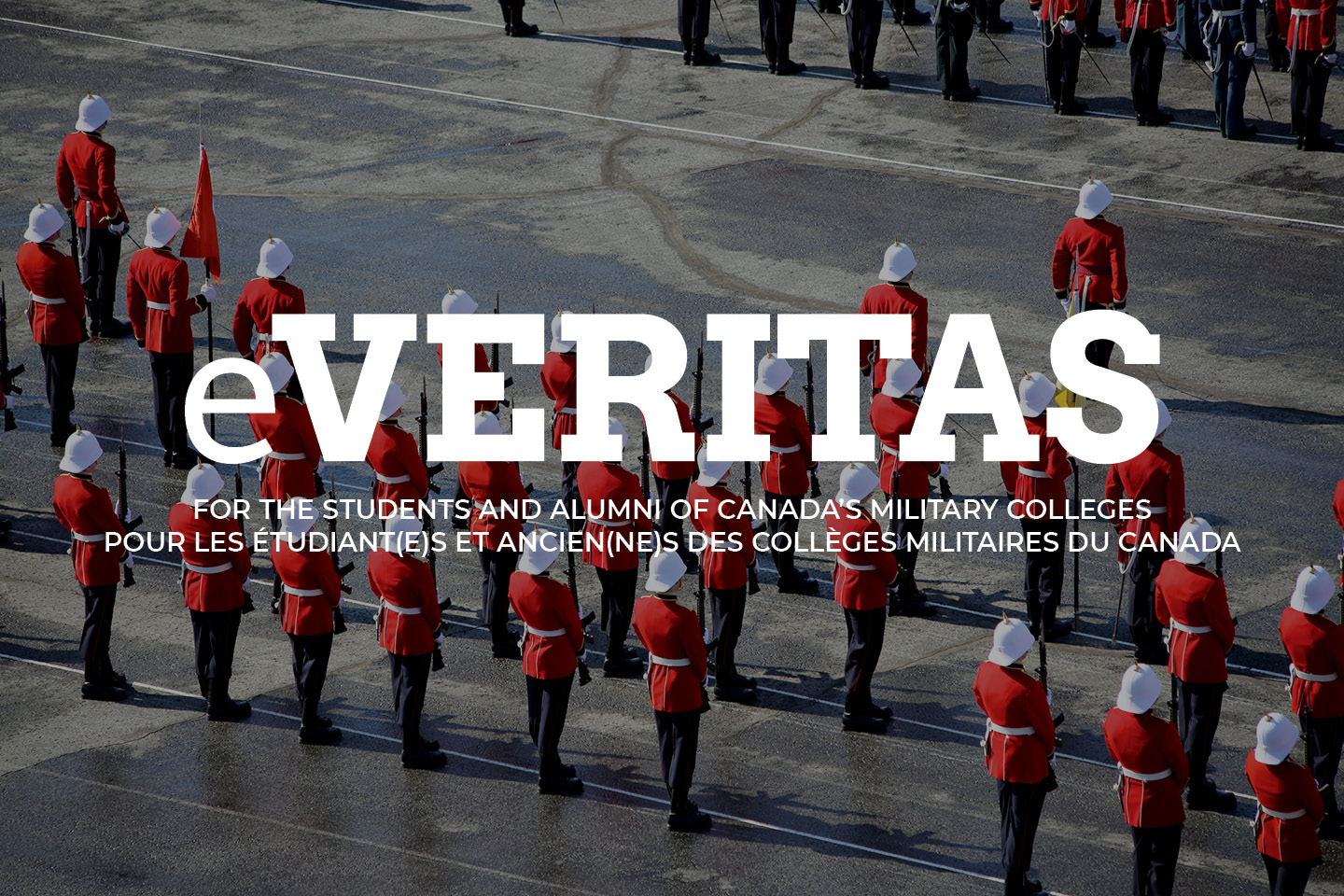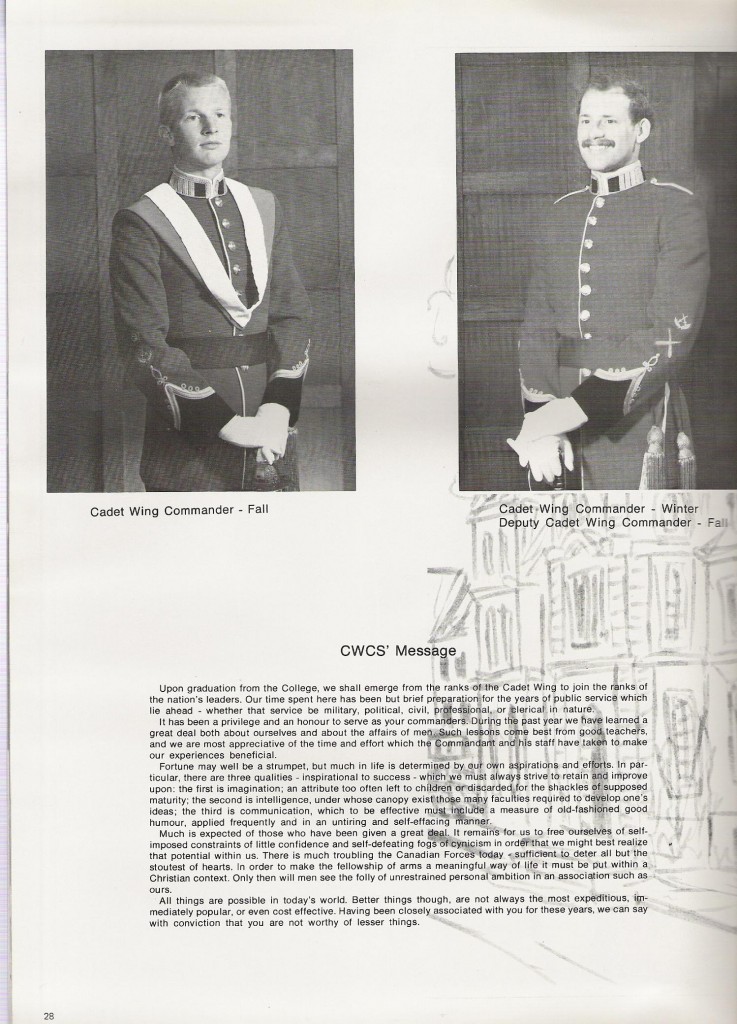 10329 Shaun Tymchuk & 10573 David V. (Jake) Jacobson – CWCs 1974-75 (Click, click on photo for better viewing)

Grad Message
Fighter Flight – Graduation Class of 2015,
As your final year comes to a close, I'd like to share with you a picture which I came across while browsing one of the many E-Veritas articles during my tenure at the College.  It is the CWC's message taken from a Review from the 1970s, and its emphasis is twofold.
MORE
1. Primarily, the eloquent prose written above is a better message than I could ever impart to you from the recesses of my engineer mind (suffice it to say, I'm sure that both of those gentlemen who wrote it must have been English Majors). I am still proud to have had the opportunity to attend such an institution, and I often reflect on this message.  Particularly, note the 3 qualities which must we must strive to retain and improve upon, and the last paragraph.
2.      Secondly, perhaps I have been too far removed from you all since 2011, but the CWC for the fall semester has an uncanny resemblance to Mr. Robert, no?
I am proud of each and every one of you for having completed the requirements to call yourself a distinguished Ex Cadet. I know that you will all depart RMC having the skill set to become a leader in this unique organization. Having been graduated for 3 years now, I can tell you that you must continue to remain humble and learn. The opportunities that exist within the CAF are unrivaled, and with the right attitude and motivation, the possibilities for both personal and professional success are beyond any of your wildest dreams.
If you have finished your finals, congratulations. If not, grind out for the last week.
See you all at the Brass in a few weeks. I'm sure your livers will be well trained up by now.
24992 Eric Robb
Captain
Dive Officer
1 Combat Engineer Regiment