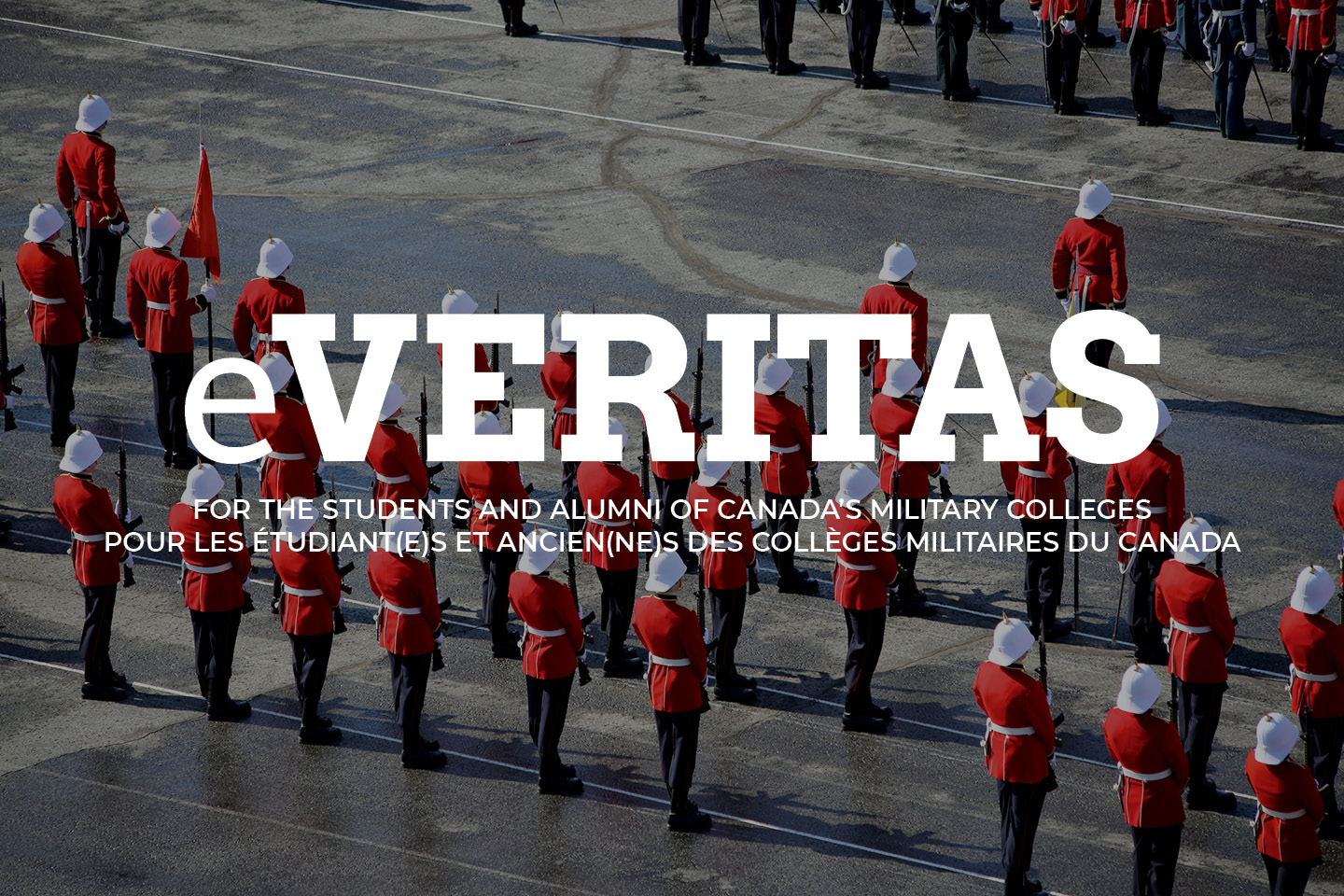 Caption: Sheila McLeod accompanied by four members from the Class of 1969. Sheila attended the Toronto annual dinner for the second year in a row since the passing of her husband (Major Danny McLeod) who was a fixture at this dinner for years. (L-R) John McCormick, , Doug Smith, Sheila McLeod, J Robert Morton, and Michael (Gerry) Gainer.
Annual Toronto Dinner enjoyed by all in attendance
By: WJO
MORE
The Toronto Branch hosted their annual dinner at the Royal Canadian Military Institute to a full-house last Friday – 24 April. The venue was exceptional with its impressive architecture and military memorabilia.
For a number of years prior to his death Major Danny McLeod was a regular attendee at this annual dinner. "The Maj" as he was known with affection by many Ex Cadets from the 1960s was always hosted at these Toronto dinners by the Class of 1969.
Since his death in January 2014 his widow, Sheila, has picked up the torch and is a special guest of that class.
This year the Class of 1966 took top honours by having the most members in attendance. The Class of 1969 the perennial leaders ended up in second place.
The college was well represented; seven cadets and 2Lt Geoff Blandford from Training Wing made the drive up hi-way 401 to Toronto. Transportation funding was provided by the RMC Foundation
Bryan Bailey, Club Executive Director also attended.
From all reports: an enjoyable evening and a good time was had by all.