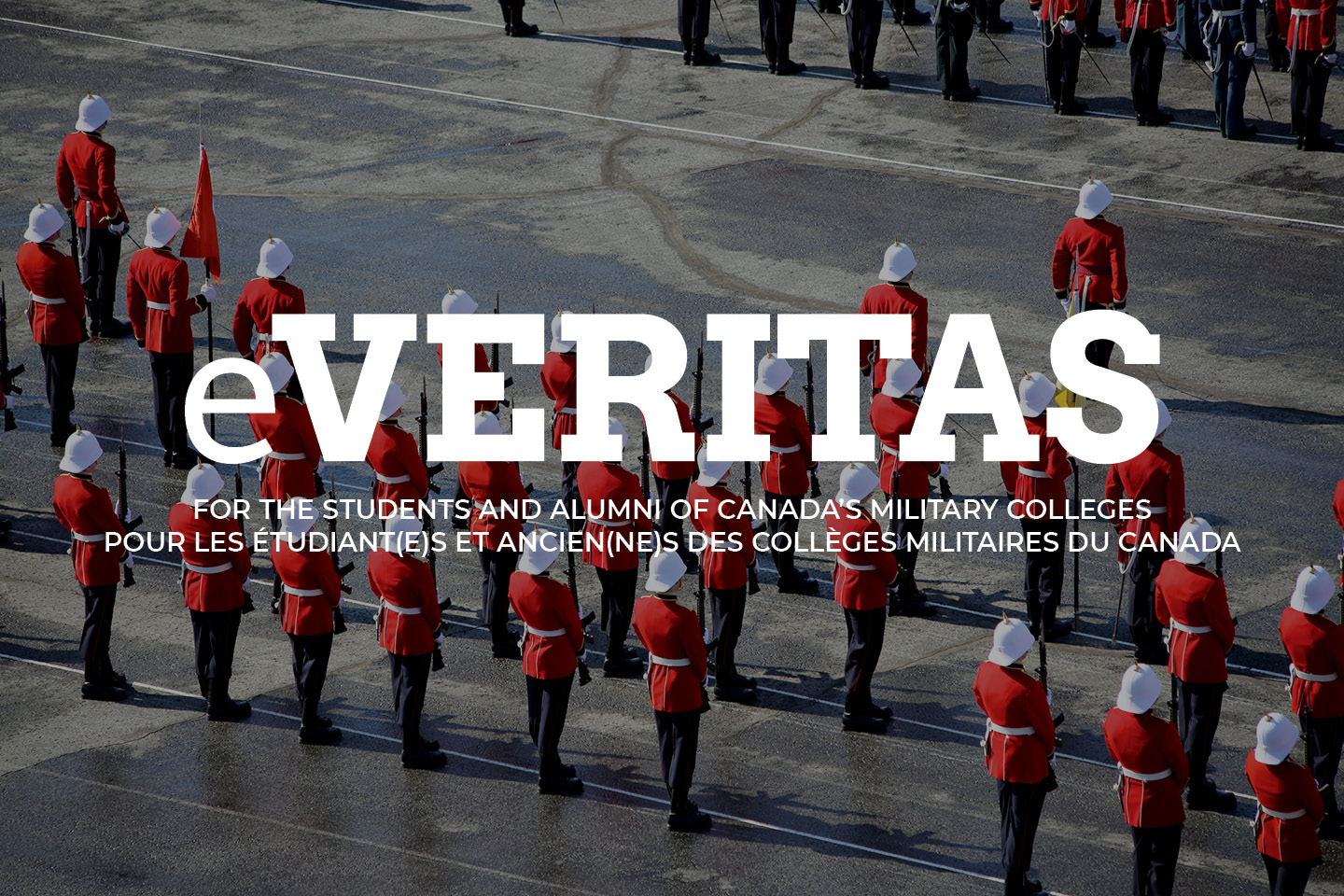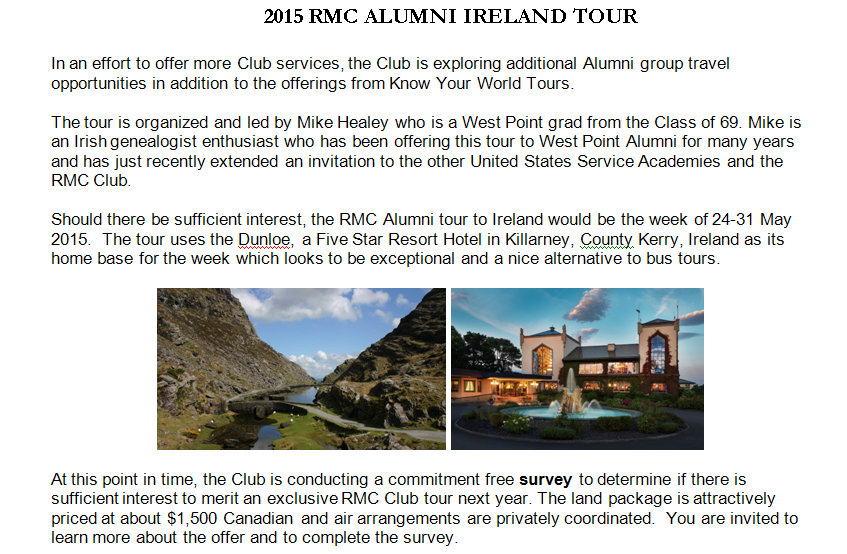 2015 RMC ALUMNI IRELAND TOUR
The below information is designed to accomplish two objectives:
1. Formally announce plans for a RMC Alumni trip to Ireland the week of 24 May 2015.
2. Conduct a survey of RMC Alumni in this 2015 Ireland trip. The survey is non-binding. No commitment needs to be made until October 2014.
Who: RMC Alumni, Wives, Family, Guests
What: 2015 Ireland Tour
When: The week of 24 May 2015.
Where: The Dunloe, a Five Star Resort Hotel in Killarney, County Kerry, Ireland
How: Six night accommodation in five star resort hotel The Dunloe, www.thedunloe.com and one night accommodation in a hotel at Shannon Airport. Attendees will make their own air travel bookings for air travel to Shannon Airport, Ireland. Group airfare discounts are being researched now. Travel from Shannon Airport to hotel will be by group bus. The 2015 Ireland Tour organizer will coordinate: Shannon airport bus transportation, daily escorted bus excursion tours, and evening activities, which are all described on the RMC Ireland Tour web page www.irelandreunions.com/rmc-alumni-ireland-tour/ . Cost of this seven nights, eight days tour is 999 euro per person (double occupancy) (just over $1,500 CAD per person ).
Details: We plan to stay at The Dunloe as our base of operations for the week. Upon return to the hotel at the end of a full day of activities, the reunion group will gather each evening for dinner, entertainment, and parties. The full tour itinerary can be found at http://www.irelandreunions.com/rmc-alumni-ireland-tour/ .
Next Steps: Please express your interest in this Ireland tour by sending an email message to the RMC Club using rmcclub@rmc.ca by 31 May 2014. With sufficient interest, 20 or more couples, we will block and hold the sufficient number of hotel rooms right away, and open the on-line tour registration in October 2014.
Your 2015 Ireland Tour Organizer:
Mike Healy, USMA 1969, Mike@IrelandReunions.com, (m) 571-385-6970, toll free 877-224-5535.
***
Travel Opportunity! Space for Two on Upcoming South Danube Tour Hungary to Romania (May 31 to June 14th, 2014)
Unexpectedly we still have space for two persons on our South Danube tour that has been sold out for months. The June 2014 tour includes all flights on the new Dreamliner Boeing 787 airliner on Star-Alliance partner airline LOT, two nights and tours in Budapest, seven nights on the 5* luxury AmaPrima in a cabin with a large picture window, from Budapest, Hungary to Russe, Bulgaria (you will be travelling on the Danube through Hungary, Croatia, Serbia, Romania and Bulgaria. AMAWaterways, owner of the AmaPrima, offers beautiful, spacious ships, free flowing wine/beer and superb meals at lunch and dinner, comprehensive touring programs at ports-of-call, and delightful evening entertainment on board. On disembarking from the cruise ship, you'll experience a tour of Bulgaria, visiting leading cities of Plovdiv, Veliko Turnovo and the capital city of Sofia.
You can also stay for an optional third week tour of Romania, including visiting Transylvania and Bran Castle (home of Vlad the Impaler, Count Dracula) and lesser known but magnificent Peles Castle; touring the capital of Romania, Bucharest; and visiting several very scenic medieval hill towns that are UNESCO world heritage sites, like at Biertan and Sighisoara. This part of Europe is little visited by Canadians, but based on my own experiences leading a group a couple of years ago, the tour is very scenic and well worth the experience. We are holding the early booking price (which expired last October), so if you are interested, please view the attached brochure and give me a call (at 1-250-592-8897) or directly to Paul at Know the World Tours at 1-800-554-9754.
5758 Mike Morres – Tour Director – Know the World Tours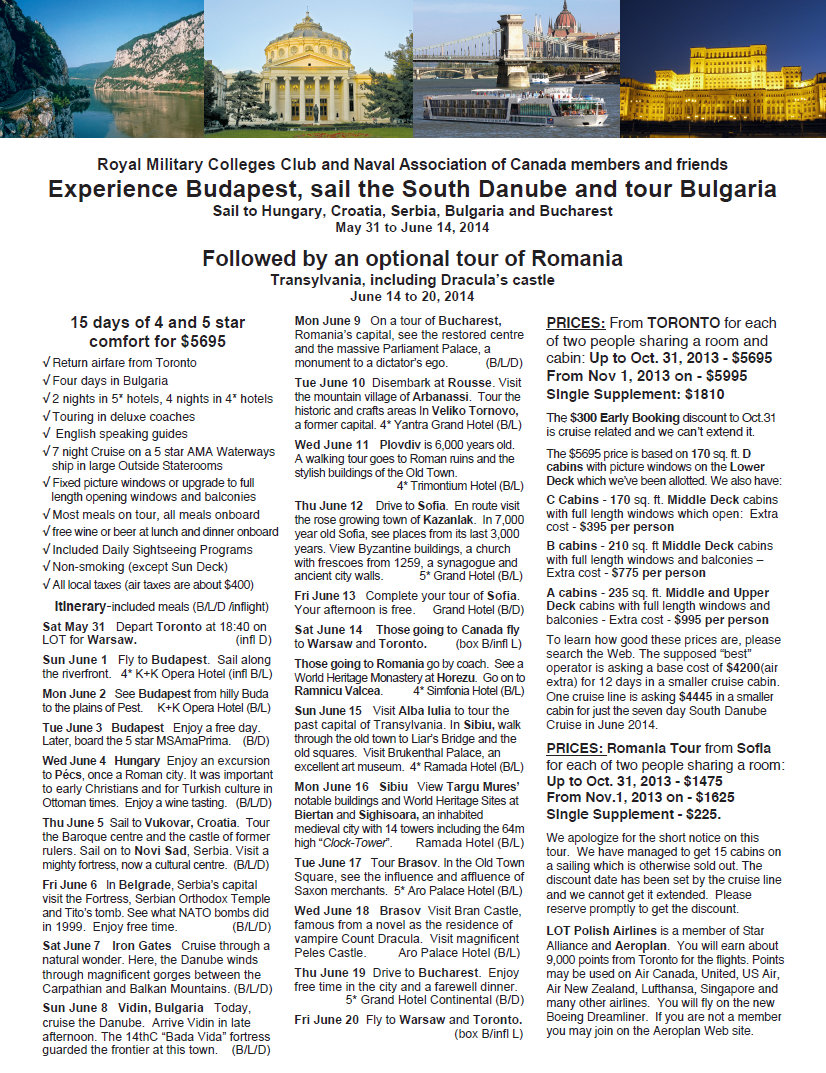 Click, click for better viewing…