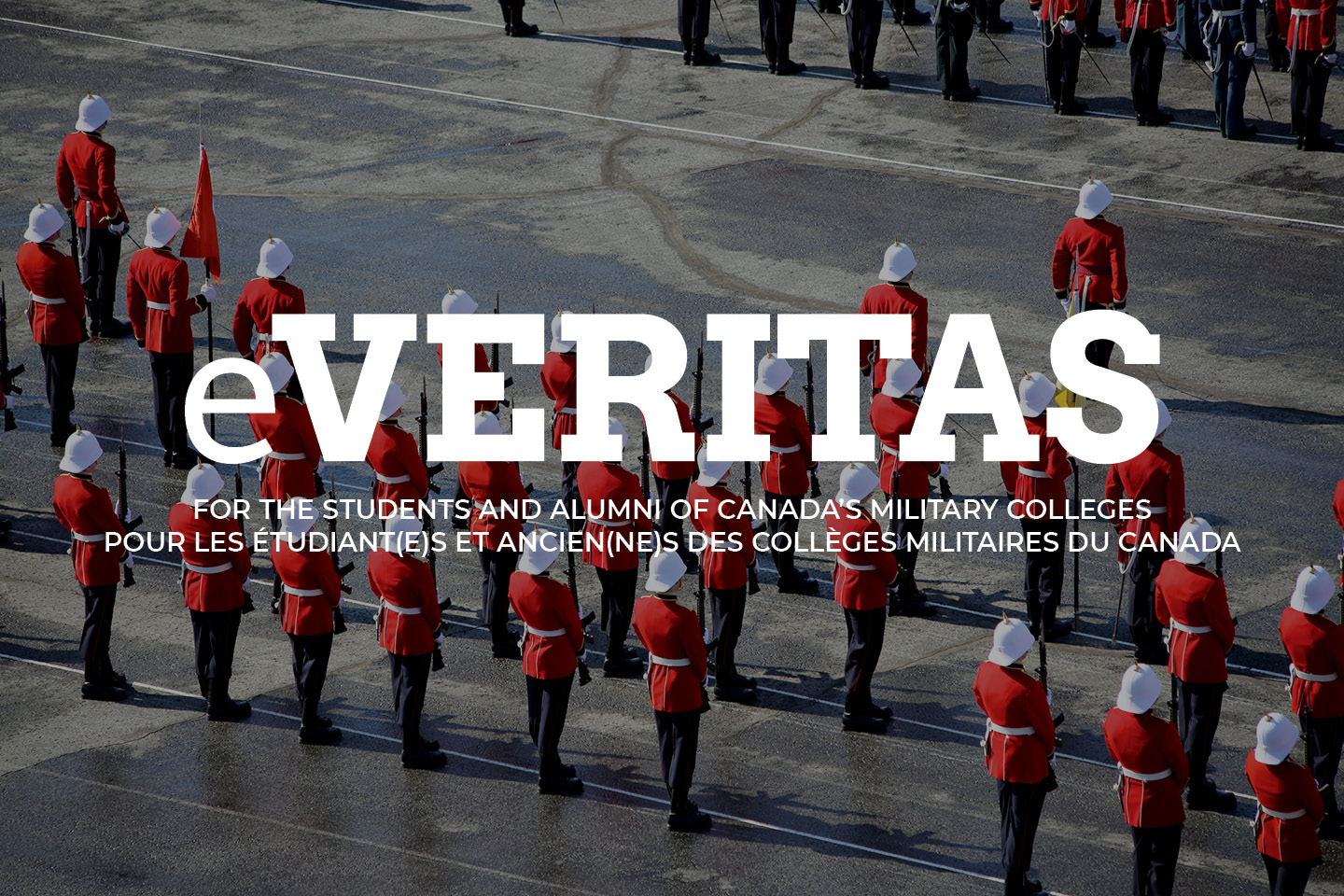 The following entry is the last one entered by Bill McColl in the four year diary he maintained pretty regularly from the start of his time at RMC in 1949 until he graduated in 1953.
Also along with the final entry was his "unofficial" list of where his classmates were headed that year following graduation. Included were places like: Korea, U of T, Army, McGill, UBC, Queen's University and many more.
We thank Bill McColl for providing the four year diary.
To read the final entry and see the list where he and his classmates were headed see below.
MORE
18 Apr 53
Entries have been scarce lately. Exams are now on – 2 away & 5 to go. Yesterday morning we had a practice parade in a snowstorm. It cleared and then started to snow again as we marched on. But by the time Montgomery arrived the sun was out. He gave us a very thorough inspection – as Coggy told us before, "'I's got eyes like a 'awk!" After the parade he gave Tony some very fine compliments on our steadiness. Then he spoke to the wing in Currie Hall and no visitors or ladies were to be present. He had a small high pitched voice but used it quite effectively and had complete attention. It must be fine to be a Field Marshal. I'm talking about the need for verbal orders he came out with ..".. and if your generals can't understand verbal orders, well ", here he shrugged and smiled, "get new generals." Of course he made a big hit talking about how he reverted to private in his last year at Sandhurst. Actually, a very serious person would say he spoke on the organization of N.A.T.O. forces in Europe but in reality he quite completely won our hearts.
Last Sunday, the pipe band led the church parade to Kingston and did a very fine job, got quite a splash in the Whig-Standard. The weekend before that, Easter weekend, Mother and Dad came down for a couple of days so Donny & I had a few squares, rode down to Kingston Mills, played a bit of bridge. Today after the exam, Donny, Herbert, Graham, Kory and myself had a dandy game of rap rummy in which the old master, Kormylo won by a large margin. Donny feels sure he missed Calculus II. I have passed Commerce 42 and Math 44 but feel very apprehensive about the two economics papers next week.
 Click for better viewing
***