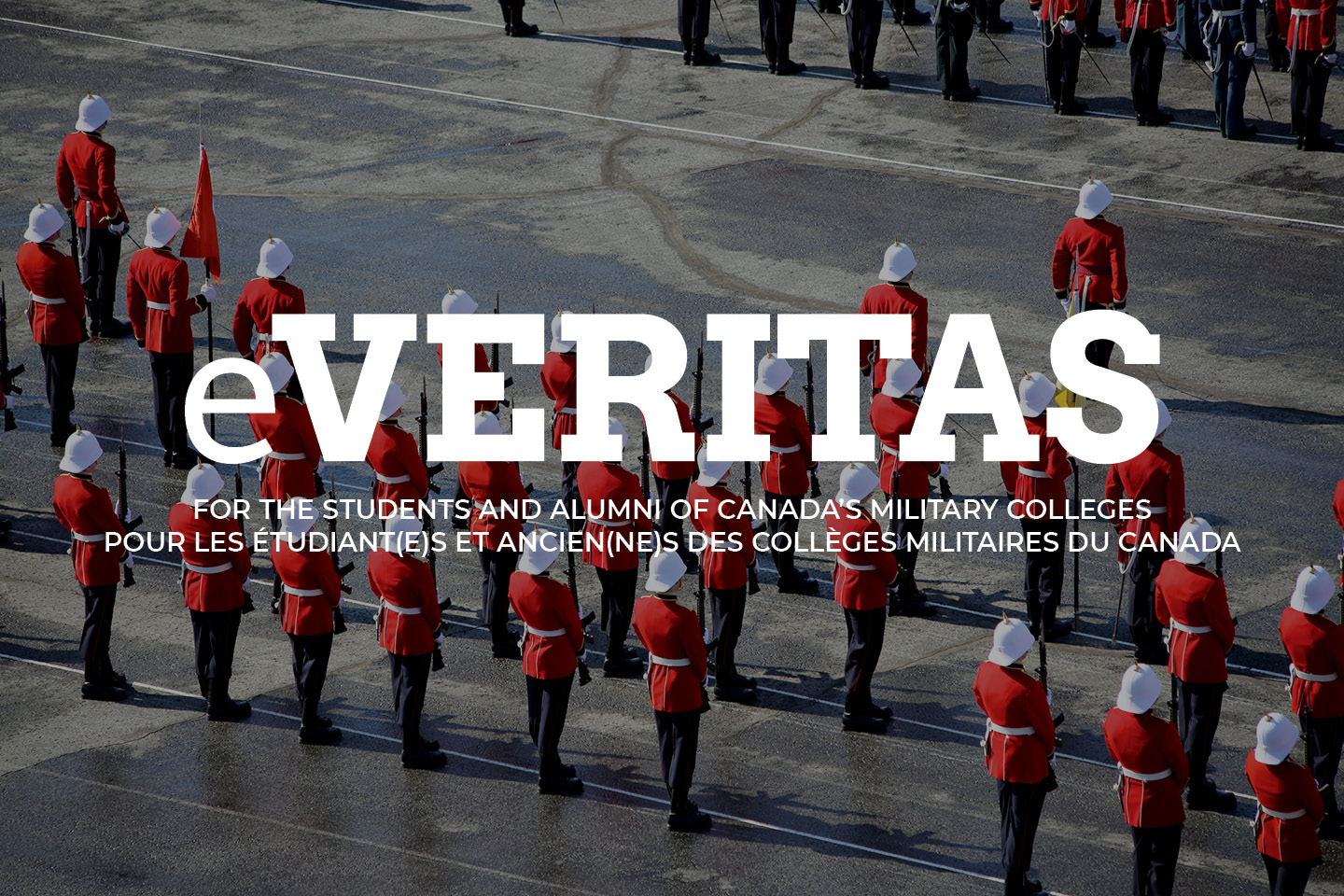 10 Dec 50
Yesterday we put on our first gym display at half time at the basketball game with Bishop's College (which our boys won 66-45). It was just a short show of about ten minutes and just material but I think it went over very well and created quite a good impression. It snowed heavily Friday night so that the square yesterday was covered with snow for drill. Today it is slushy and very difficult to march on. There was a church parade into Kingston this morning and as usual I went to Sydenham St. United where I heard a very poor sermon. Next year I think I'll put my name down with another denomination. Tonight is the last night before the exams and most of us are not too worried about them. Indeed, Pete Hendrie thinks we won't be writing finals and will all be called up soon because of the Korean situation.
11 Dec 50
Our fist exam was Engineering Materials and was a pretty stiff one. Tonight, I came back from the gym and couldn't turn on my lights. I got up on a chair and tipped up the plastic lampshade and just missed being drowned by water hidden in it. After that I rummaged around, found the bulbs and when I had the lights on discovered that my bugle had been returned. I strongly suspect Dowsley and McDougall of the skullduggery.
12 Dec 50
The recruits were told that they will not have their uniforms for Christmas and are understandably very browned off. This morning the effigy of a recruit was hanging from the flagpole. The administration this year has been very poor in not getting the uniforms by now.
13 Dec 50
The Christmas exams this year have all been tough. However I'm feeling fine these days as I'm getting more sleep than I do during the term. It is amazing what a change a little sleep does toward making a chap feel better.
14 Dec 50
Today I failed the Physics 21 and 23 paper for sure. I just haven't got any clues when it comes to that stuff. The snow was ideal and there was a terrific snowball fight out in the fort, seniors vs. recruits. This was No. 1 Squadron only. Living in the Frigate makes a great deal of difference in spirit. Our recruits are tops—they won the boxing easily and I shouldn't be surprised if the doubling back and forth helped a lot in conditioning them. The poor devils run back and forth across that square a dozen times or so a day.