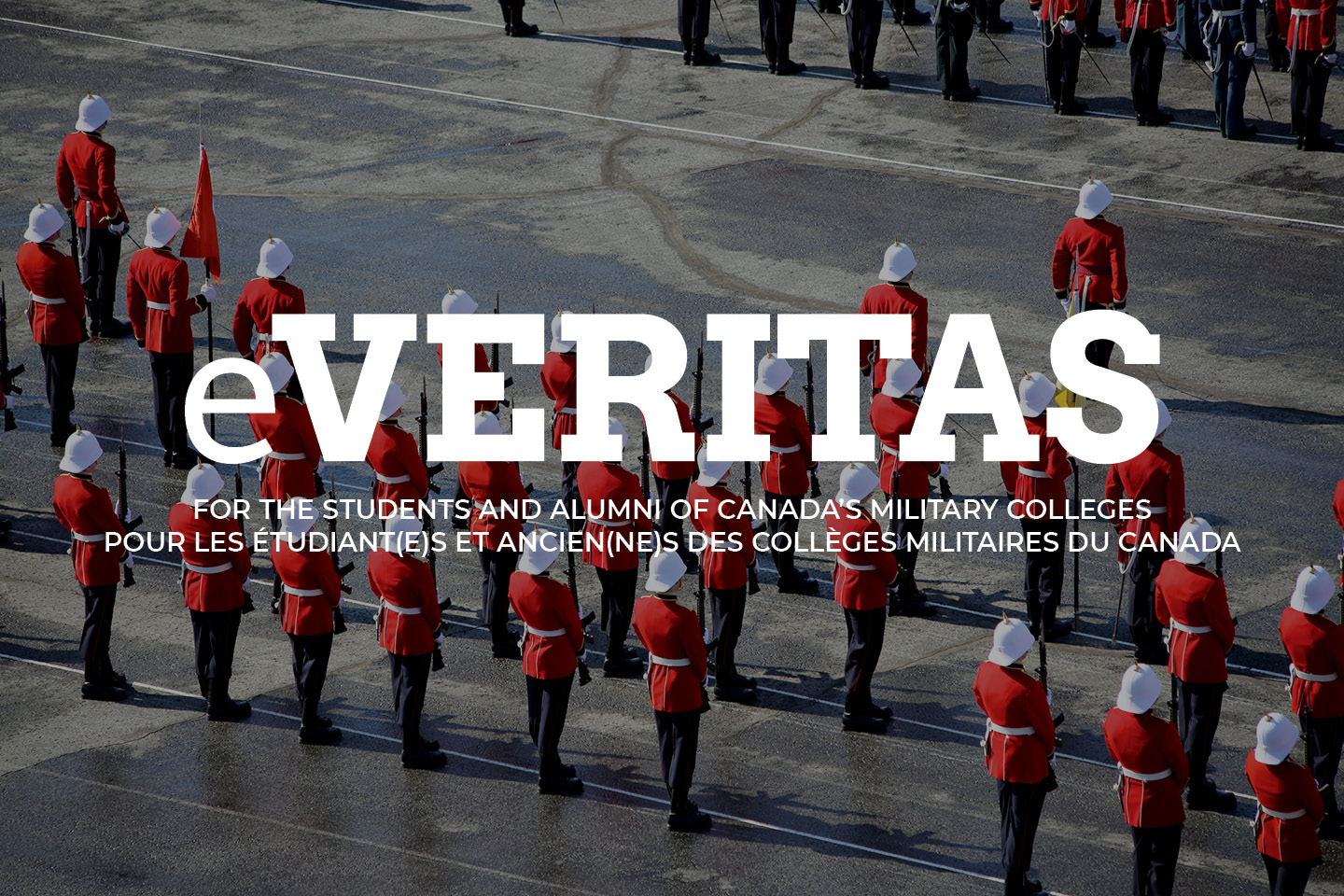 13 Oct 51
After a light practice we had dinner at Creelman Hall- it was the best meal we've had for a long time – they eat well up there at O.A.C.as they produce much of their own food. I spent an interesting hour wandering about the campus and into a post-mortem room. The game was a hard one to lose because they weren't that much better than us. We fumbled a lot. Left for Toronto right after the game with John Naudie and his parents…got Fran and we looked up Pete Neilands and Lavallee I stayed with Pete for the night and all in all enjoyed the weekend very much.
14 Oct 51
Cleaned up at Mu Sigma Mu this morning and a dandy dinner at noon. Had a comparatively quiet bus ride back to the college.
15 Oct 51
Was speaking to Col Brooks who was over to the college and around talking to the boys. He is on his way to Korea.
17 Oct 51
Our new Staff Adj, Major Nation, has just arrived. He is a RCE man and the boys from Chilliwhack say that he's a very strict disciplinarian. At 1600, 289 cadets lined up outside on the square and the Brigadier started this year's harriers race. The seniors were excused but most of them ran anyway in order to help out the squadrons' totals. 3 Sqn won it followed by 4,1,2. A R.R. guy won, Soule was his name. A lot of our recruits did well. I came in 48th so I'm not in such lousy shape as I had figured. Jimmy Graham did well, coming in 18th.
19 Oct 51
After a couple of days of the odd mid term we jumped on the bus once again for Montreal but this time heading west. Half of the gang boarded a Dakota from the Norman Rogers field and my half went on to Trenton where we had a wonderful dinner in the officers mess. Wing Commander Jardine is the mess president there now and he arranged it all for us – what a layout! A special television theatre and a bar reported to be the largest in the country. It was quite a thrill once we got airborne – the lights of Kingston are a very pretty sight at night. Then when we got to Montreal the sight of all the lights and the moon shining on the St. Lawrence made an exciting practice. Landed at Dorval and slept at RCAF Station Lachine.
UPDATE FROM 3069 W.A. McColl
I'm going to have to take issue with the statement that RMC Band is celebrating 60 years. The band had its first practice out in the Fort on November 28th, 1949. The Staff Adj got some bugles and drums for us but because there was a bit of experience with bugle bands it didn't take long to produce a reasonable march. The rest of the cadet wing heckled us unmercifully but the band persevered. So on January 29th, 1950 the band was allowed to parade on the square. The Sgt Major saw to it that it was a Saturday morning drill parade with no spectators around first thing. Anyway, we did well enough that we led the cadet wing into Kingston on a church parade. The other point to mention is that produced a body of buglers to sound various calls. The band was called "Moon's Marines" after the leader 2962 Moon Hall.
Regards,
3069 Bill McColl