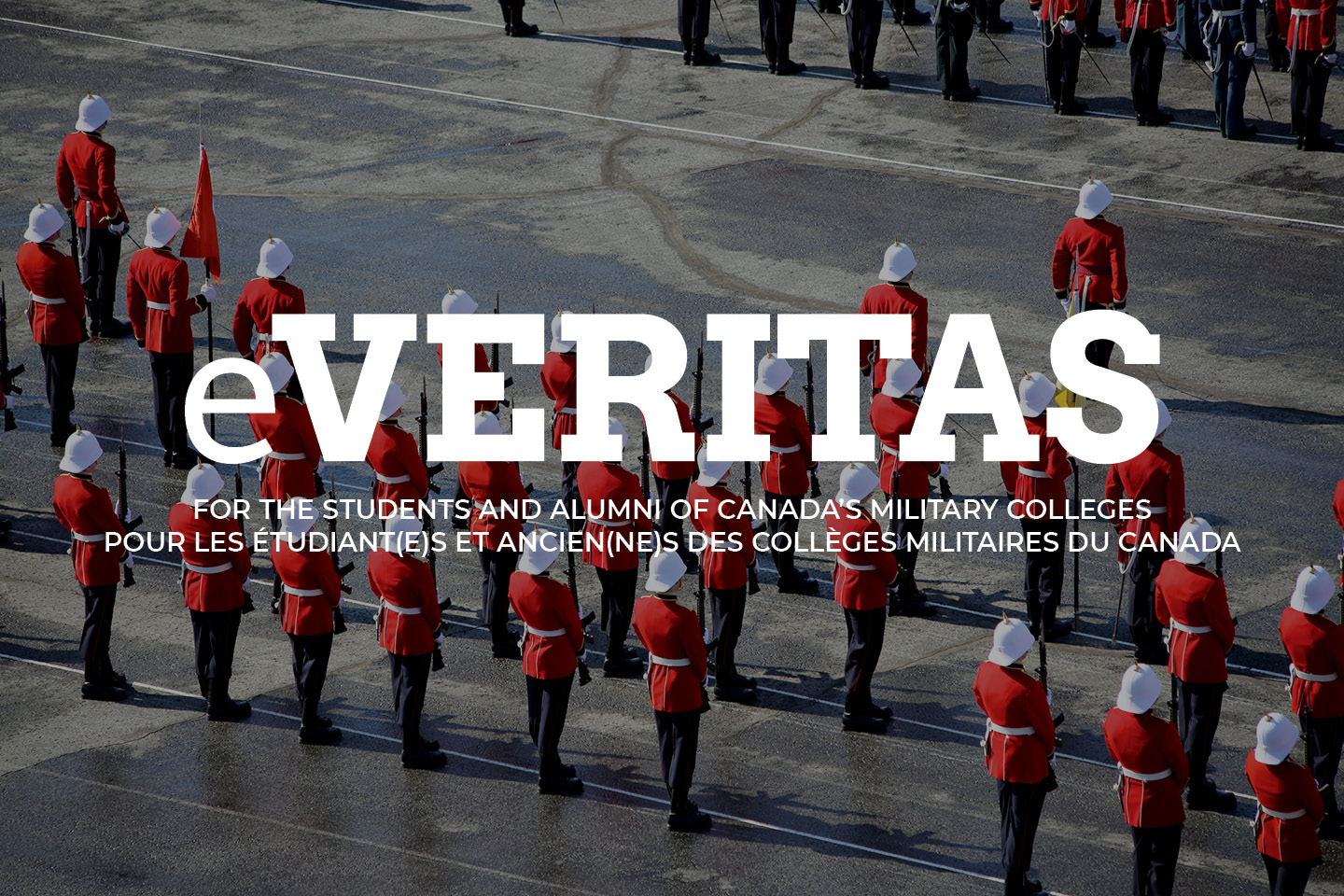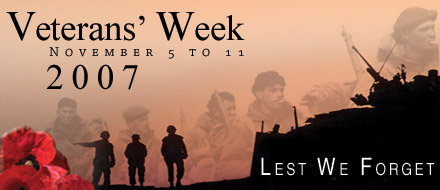 Veterans' Week runs from November 5-11 in Canada. It is a time to honour and remember those Canadians that have served their country in times of war, military conflict, and peace. Throughout the week, commemorative events and activities will be held in communities across Canada. (Click banner for link)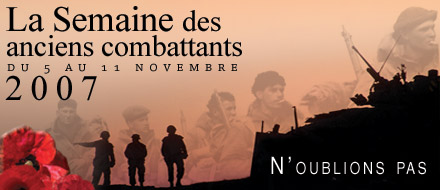 La Semaine des anciens combattant a lieu du 5 au 11 novembre. Cette occasion souligne et rend hommage à tous ceux qui ont servi le Canada en temps de guerre, de conflits armés et de paix. Des activités de commémoration auront lieu au cours de la semaine parmi des communautés au Canada.
The following is a reprint from the comments section from Issue 22 (Extra Innings)
To all who attended the dinners 29 September last,
Chris asked for an apology and he is right. I am hereby apologizing for the generally poor experience many of you had at the rather expensive dinners Saturday evening during Reunion Weekend. It is small consolation to hear that we actually put a lot of effort into trying to make the evening a pleasant affair and, of course, the meal is a large part of that. Without going into detail there were some show stoppers that needed to be overcome at the last minute that, combined with a poor substitute for a key player at the facility, spelled disaster. Could I personally have done bette? Probably, but I do not have enough hours in the day to see to all the details and do the myriad of things demanded of me during this weekend. So I delegated and followed up to the degree possible. I obviously didn't do it well enough. I regret very much that so many had a bad experience and it is particularly regrettable because I must wait five years to make it up to you, if you will allow me to. The sad part is that we had, generally speaking, been improving gradually over the last few years. So, what to do in the future?
Realizing the enormity of the task and the locale, I have directed a change of venue for the Old Brigade dinner to the Senior Staff Mess at the College where at least the kitchen is on site. The capacity there is 250 which means that the dinner is close to maxing out and the future will probably mean coming up with another solution; they had 243 this year. That leaves taking care of the other 450-600 folks who might attend a function that evening. I am asking for comments on a complete change in undertaking. I propose doing away with the structured dinner dance and replacing it with a more casual but useful bar and BBQ operation. The notion is to have an enhanced activity afternoon with the beer tent operating from 1500 or so. The idea is that folks would adjourn there for a legal pint after their games, be joined by others for casual but good food from 1700 and stay around to dance or simply chat into the evening. Most will probably be gone by 2200. Yes, we can get a DJ for those wishing to dance or simply to provide a better ambiance. The locale for this might well be the fieldhouse but I will also look at Yeo Hall with the Cadet Mess and a beer tent outside. Details to follow but you get the drift. Your comments, polite or otherwise, are welcome.
Once again, my most sincere apologies for a shitty evening. And we barely broke even on the undertaking!!
Best regards,
S150 Peter Dawe – Executive Director, RMC Club
An Apology from – Club President
As President of the Club, I would like to add my apologies to those who were disappointed with the meal at The Old Brigade Dinner and The Club dinner on the Saturday evening of Reunion.
Your comments are very important to us, since in many cases we would not know the depth of the problem without your input. I would point out that we have been trying for at least six years to improve the service at this event, but regrettably have been disappointed by our caterers just about every year. I can assure you that we have done everything we can within our resources to make this evening a success.
Reunion Weekend is the most important event in the annual calendar of The RMC Club and we want all of our members to have a positive experience. As a result we have determined that radical changes must be made, and Peter has described the changes we are proposing in a separate article. The bottom line is that it does not appear to be possible to hold a catered formal dinner in the Field House in Kingston, so we must try something else.
If you have any thoughts, please let us have them. rmcclub@rmc.ca
On that note, could I remind you that the Club has limited financial resources and thus a very limited staff of four who are working very hard to provide you with Veritas, e-Veritas, the kit shop, the various services agreements and Reunion Weekend.
6776 Tim Sparling (CMR RMC '66) – President RMC Club of Canada