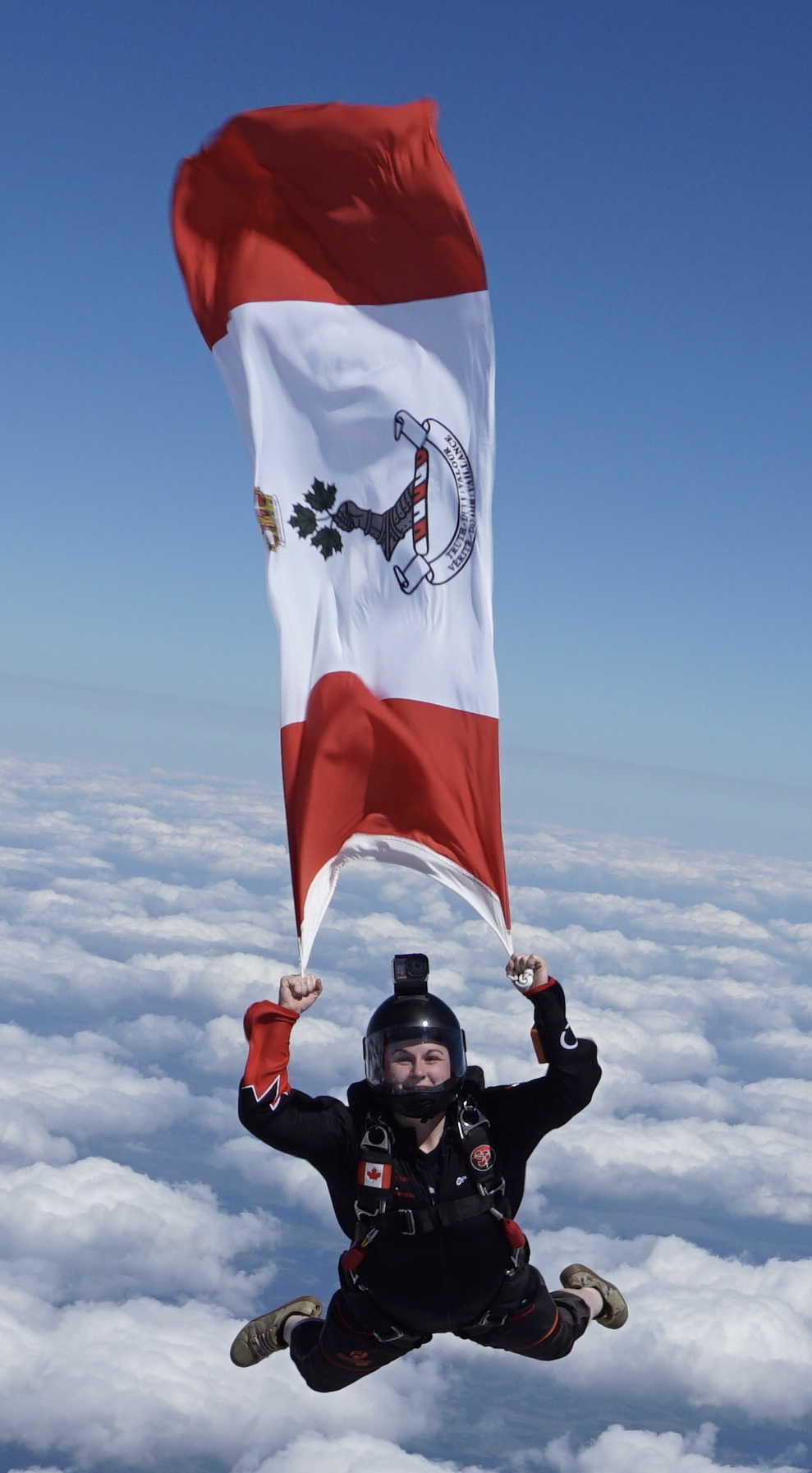 The RMC Sport Parachuting Club has a long history at RMC. For the last 20 years in collaboration with staff from Parachute Montreal, who are amongst the best skydiving instructors in the country, N/OCdts travel to Florida for a week and participate in a skydive training camp.
N/OCdts are able to obtain their certifications in solo jumps or a more advance license in skydiving. The training camp allows N/OCdts the opportunity to build confidence, self-esteem, concentration and teamwork, which will ultimately improve their future in the CAF.
Certifications in parachuting benefit the N/OCdts in their future military careers; many ex-cadets from the club work in airborne infantry regiments, become Special Forces jump instructors, or join the Skyhawk's.
Thank you to 5507 Jack Peltier, RMC Class of 1962, for providing the funding needed to allow 30 Naval/Officer Cadets to receive their Parachuting Licenses.  
"As the current club president, I can not put into words how much the club is thankful for your support; without you we would not be able to conduct such an amazing trip. Your continued support for the RMC Sport Parachuting club has made it into one of the most applied for club's at RMC, with around 120 new applicants each year.  The club now has the reputation as being one of the best experiences at the college and with the continuation of our partnership, we intend on keeping this idea going."