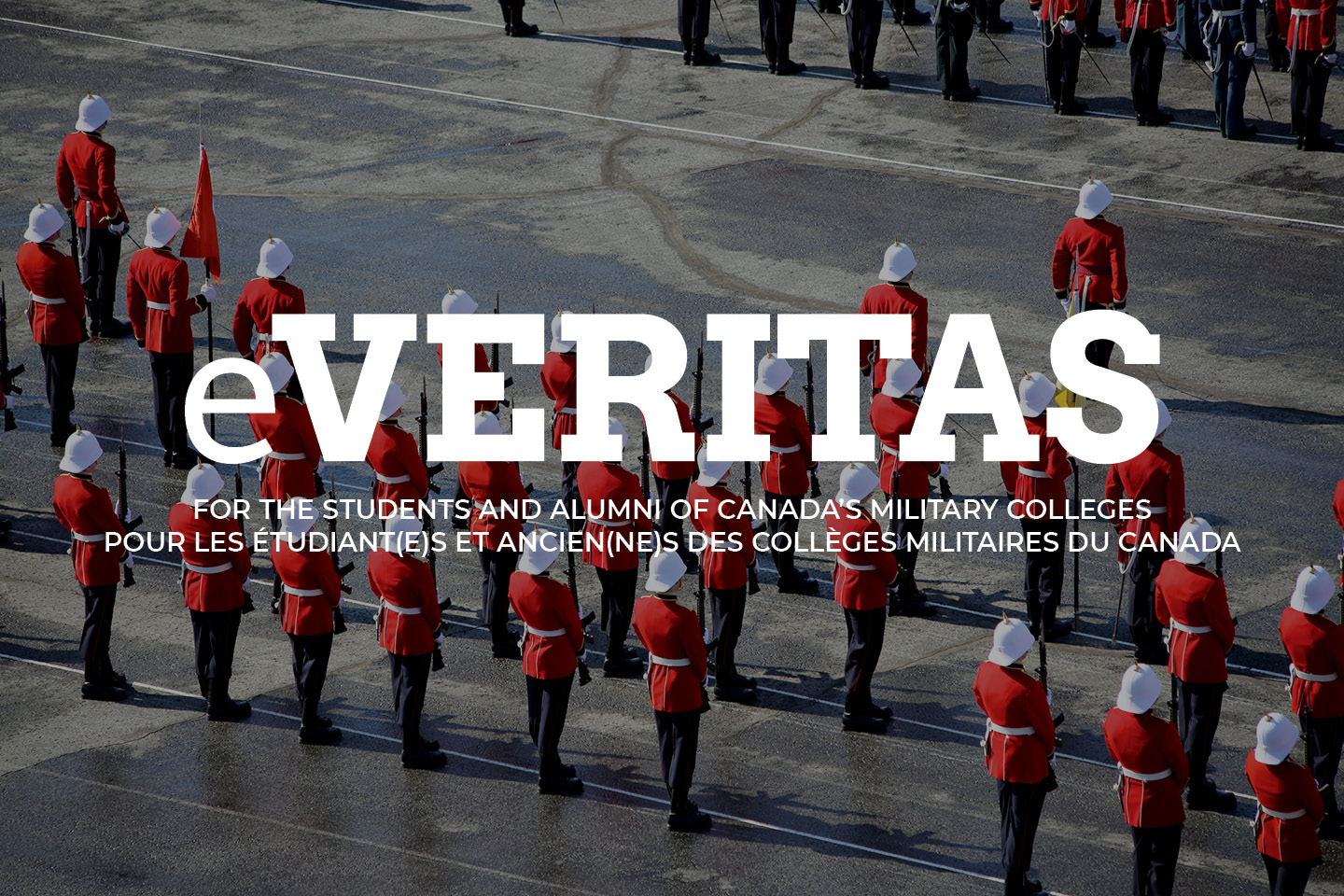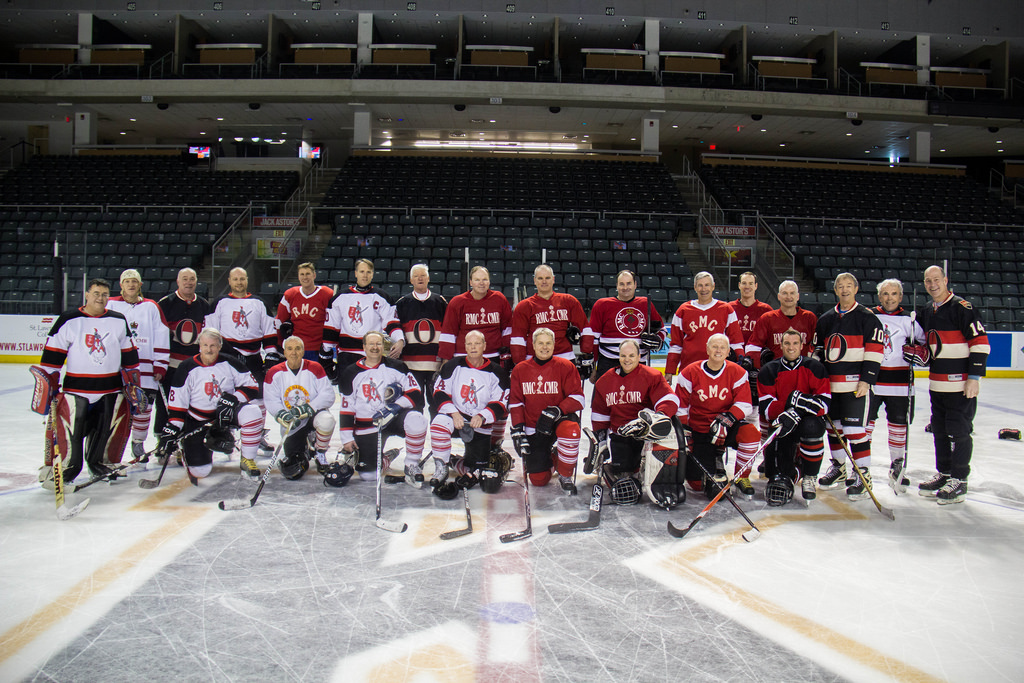 2014 West Point Weekend – RMC Alumni Game
7643 Larry Cassie
A vintage RMC match-up – the RMC alumni old crocs on "Team Red" vs the RMC alumni rusty blades on "Team White"! It may have just been an afternoon gap filler to amuse the loyal fans awaiting the RMC vs West Point game in the evening, but the "shock and awe" intensity of the alumni game was actually a clever ploy to embolden the Paladins and rattle the West Pointers (notwithstanding the final score in that Big Game). Major Danny McLeod would have given a thumbs up to the finesse of the alumni, and above all, he would have admired the joie de vivre exhibited by his RMC proteges (aka "old-timers"). The tempo of our game was enhanced by the participation of 4 former, forever formidable, NHL'ers. For the annals of RMC alumni history, I am obliged to report that "Team Red" eked out a 4-2 win over our team (perhaps the refs overlooked a couple off-side goals). The victors and the vanquished attributed their stick-handling prowess to Danny's sage coaching from yesteryear. By the end of the final period, all the players on both teams seemed to have rekindled their latent ability to chase the puck. And occasionally their blind passes connected. Both goalies, 14260 Gravel, and 13909 Mazzolin, were awesome. From a spectator perspective, the game could have qualified for the Sochi Olympics! Even the Zamboni was impressed. Bravo Zulu to all the alumni players who kept the hockey spirit alive at this 2014 RMC/West Point weekend. It was a fun event for all. And a special thanks to all the organizers including Bryan Bailey, Bill Oliver, Andre Labrie, and referees Paul Lystiuk and Colin O'Rourke!
The "Team Red" victors included 6508 John Adams, 10601 Dick Mohns, 13186 Les Waldron, 13846 Kevin Bryski, 14260 Dave Gravel, 15992 Andre Labrie, 16887 Sean McKnight, 18377 Liam McGarry, 19706 Patrick Lemyre, 21974 Marc Granlund, 22323 Ryan Slate, 22336 Mark Beare, Rick Smith (NHL) and Fred Barrett (NHL).
The "Team White" vanquished included 7643 Larry Cassie, 7702 Davd Tudin, 10080 Bob Booth, 10950 Dave Hall, 13666 Steve Noonan, 13909 Robert Mazzolin, 14458 Harry Kowal, 16839 Mark Brouillard, 16888 Al Meinzinger, 19416 Jeremy Stowe, 21542 Jamie Thomson, Brad Marsh (NHL) and Jean Payette (NHL).