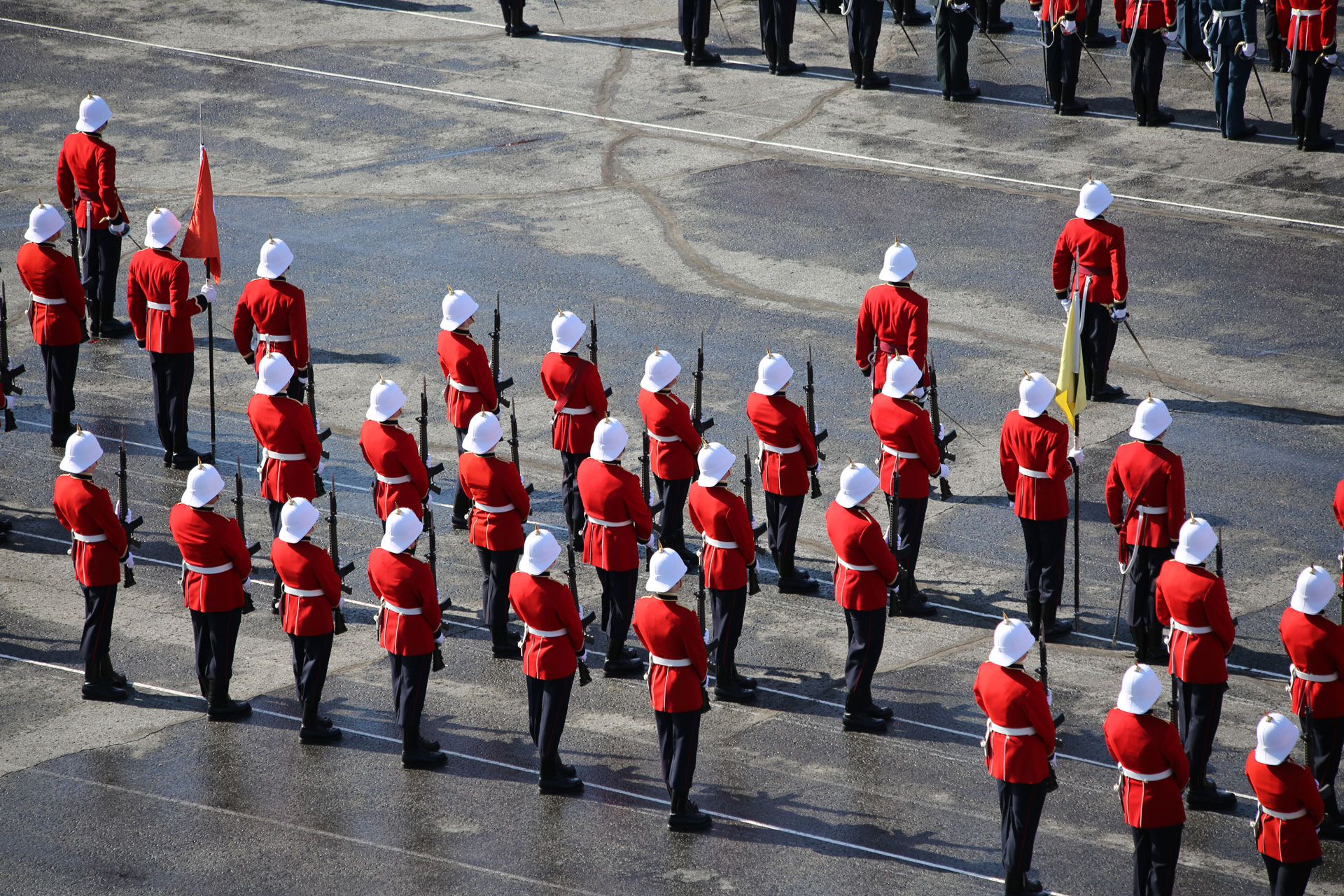 by 8057 Ross Mackenzie (RMC 1970), the RMC Museum Curator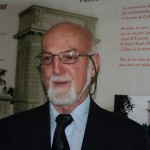 Recently a rather excited 4823 Archie Zagrodney (RMC 1960) (pictured left) arrived at the RMC Museum to drop off a large wooden crate containing a horde of RMC and First World War souvenirs. The crate had surfaced during renovations of an old, Golden Horseshoe area, home. It was about to be tossed as junk when the developer looked inside and noticed some RMC material. He thought to mention it to an acquaintance, 4182 Stan Zagrodney (RMC 1959), and that thoughtful moment lead to Stan's son, Tom, picking up the crate and bringing it down to his uncle Archie in Kingston. Archie had a quick look and then beat a path straight to the Museum's door.
"It's just a jump to the left. And then a step to the right."
What Archie had discovered was that the crate was in effect a time capsule! It had been closed up some 70, or more, years ago and hadn't been touched since (at least by human hands!). Opening the crate was indeed like slipping into "the time warp". Some of the packages inside apparently hadn't seen the light of day since they were bundled up and tossed into a kitbag (also present) back in 1919. There were 'treasures' aplenty: bundles of documents, maps and letters; buttons and badges; a Webley Mk.VI; empty casing, shell safety caps, a fragment of a propeller; German souvenirs in the form of a battered M1895 pickelhaube, a M98/05 bayonet and a field telephone (did you know that in the German phonetic alphabet the code-word for "S" is Siegfried?) and RMC oddities such as cadet map exercises, notebooks, a French exam from 1917 and, most interesting of all, some track shoes and the cadet fatigue uniform of the pre- and early war period (perhaps the only ones existent?). Unfortunately, as is often the case with such forgotten hordes, some damage has resulted from moisture and a mouse attack, but over-all the items are in remarkably good condition. It will take some time before the whole collection can be properly assessed but it promises to offer up some unique artifacts and interesting historical insights.
The crate, thus saved from the dumpster, contained the souvenirs of 1271 Wilfred Douglas Frederick (RMC 1916) (b. 1898, d. 1975). Frederick, originally from Campbellford, Ontario, was a wartime cadet who attended RMC from 16 Aug 1916 to 22 Nov 1917. Whilst at the College, Frederick was quite an athlete and in 1917 he won the Kingsmill Challenge Bugle and placed 1st in both the Mile and Half-Mile races.
Frederick graduated with a Special War Certificate and, presumably having demonstrated some skill with mathematics, took a commission in the Royal Artillery. At the young age of nineteen, 2nd Lt. Doug Frederick went off to war. He was assigned to the 268th Siege Battery, Royal Garrison Artillery, and, after additional training in England, he crossed over to France on 9 Feb 1918. Frederick became the Battery Signals Officer [hence the mix of artillery and signals items in his crate] and served with the 268th until the end of hostilities. He then became part of the army of occupation and served on in Germany until August 1919, after which he returned to England then on home to Canada.
Post-war, Frederick studied commerce and accounting at McGill, graduated in 1922, and then pursued a career in finance in both the USA and Canada. Prior to his death in 1975 he resided in Hamilton and was an active member of the Hamilton Branch RMC Club.
The full story of this forgotten crate may never be known, but the, "Frederick Collection," that it contained is certainly an important find and this material was saved thanks to the commendable efforts of Archie and Tom Zagrodney.