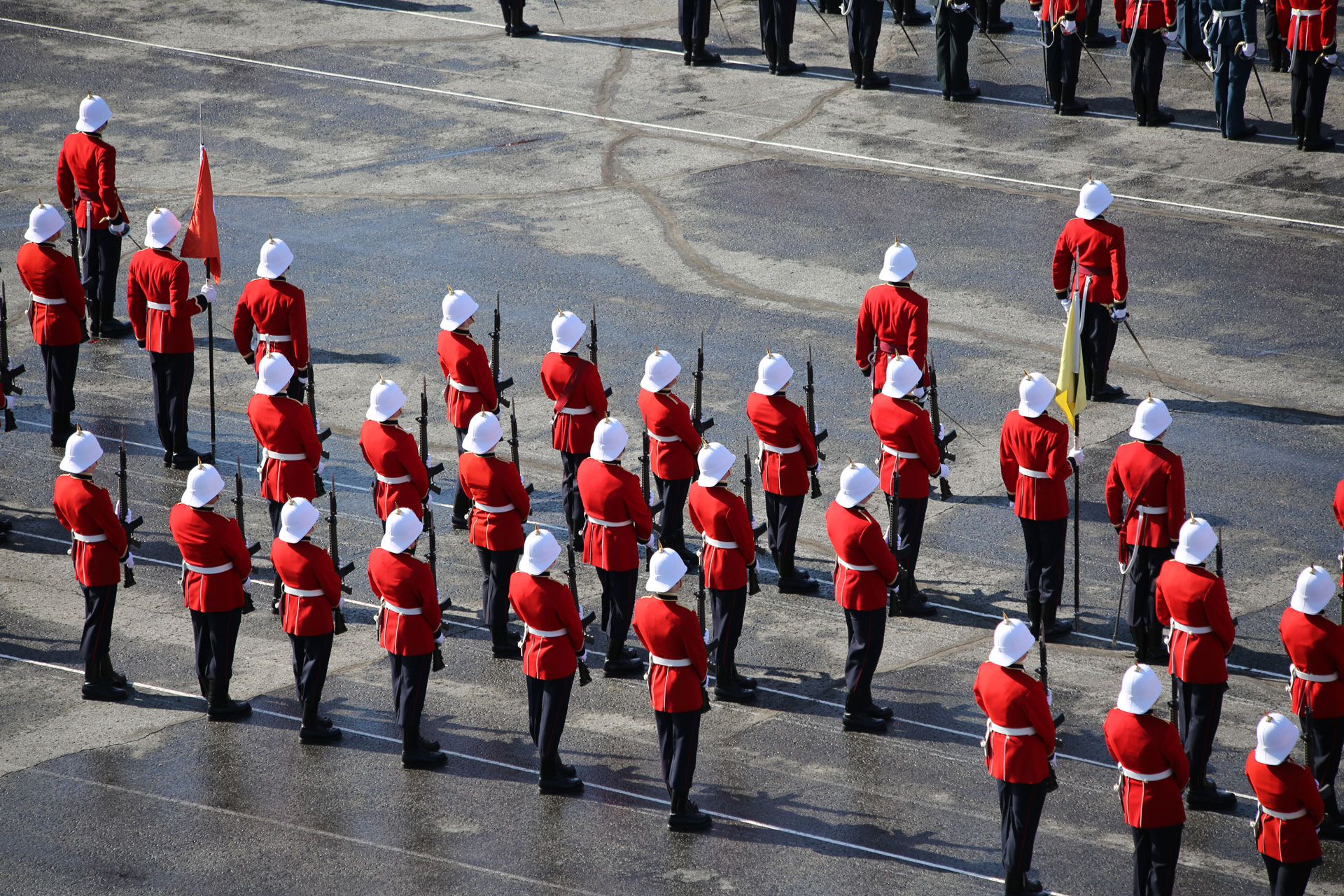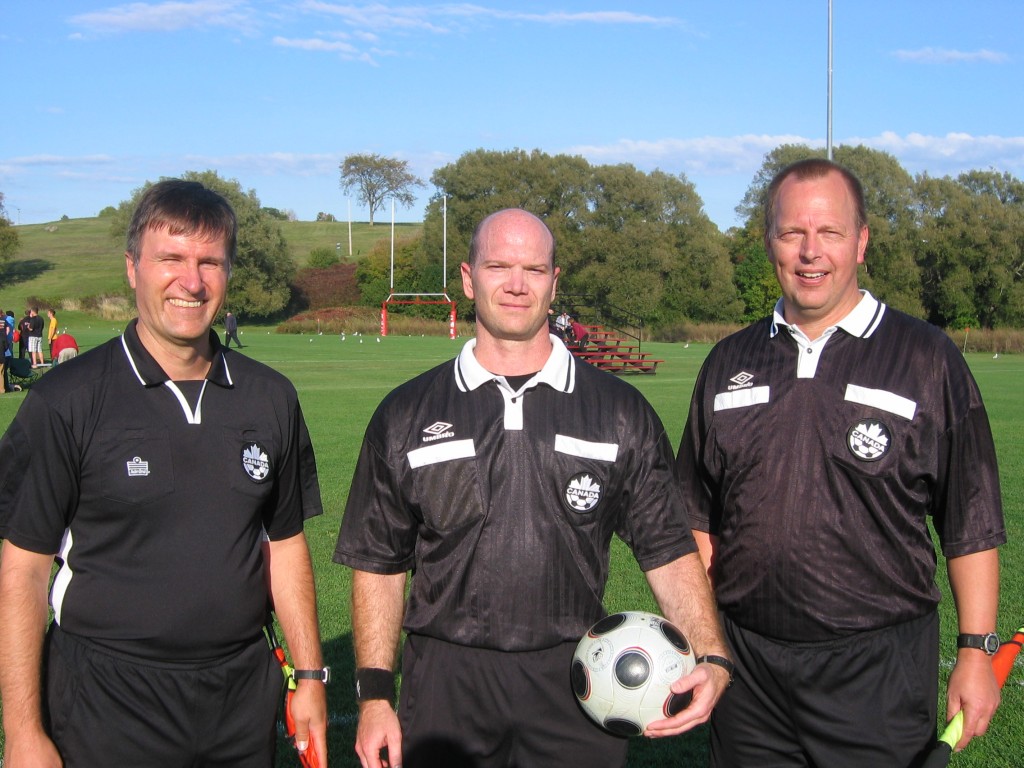 Three sharp looking soccer officials have one other thing in common –  they are Ex cadets.
Photo (L-R) 11909 Mark Labrecque (Class of 1978), 20769 Joel Kam (Class of 1997), 12239 Lutz Sukstorf (Class of 1979)
During the 2009 Reunion weekend, the RMC (W) Soccer team played a match against Ryerson University. The game was officiated by three former cadets. This is a very rare and special occurrence at the university playing level. One of the ex-cadets, Major Lutz Sukstorf retired from National level officiating crew  a few years ago, but his son is now a first year RMC student,  so he thought he would wear the black & white jersey and use the whistle  one more match for this special opportunity. Major Mark Labrecque another referee attended RRMC (Class of '78) where he played Varsity Soccer for 4 years.
This was also a BIG game because the women won their first OUA game of the regular season, due mainly to three factors: inspirational and good performance of the players; a great game plan prepared by the coach Chad Beaulieu; and the intangible – "12 player" which, of course, were the many RMC fans on hand because of Reunion weekend. The pro RMC crowd was boisterous and encouraging from the start to the final whistle.
Reunion Weekend 2009 was extra special for the ladies varsity soccer team and three ex cadets who showed that they have what it takes to officiate the game at the university level.  Well done!
| | | |
| --- | --- | --- |
| | | |
| Men's Basketball | OUA- Men's Basketball | CIS – Men's Basketball |
| Women's Basketball | OUA – Women's Basketball | CIS – Women's Basketball |
| Men's and Women's Running | OUA – Cross Country | CIS Mens Running / CIS Womens Running |
| Men's and Women's Fencing | OUA – Fencing | |
| Hockey | OUA- Hockey | CIS – Hockey |
| Rugby | OUA – Rugby | |
| Men's Soccer | OUA – Men's Soccer | CIS – Men's Soccer |
| Women's Soccer | OUA – Women's Soccer | CIS -Women's Soccer |
| Taekwondo | | |
| Men's Volleyball | OUA – Men's Volleyball | CIS – Men's Volleyball |
| Women's Volleyball | OUA – Women's Volleyball | CIS – Women's Volleyball |