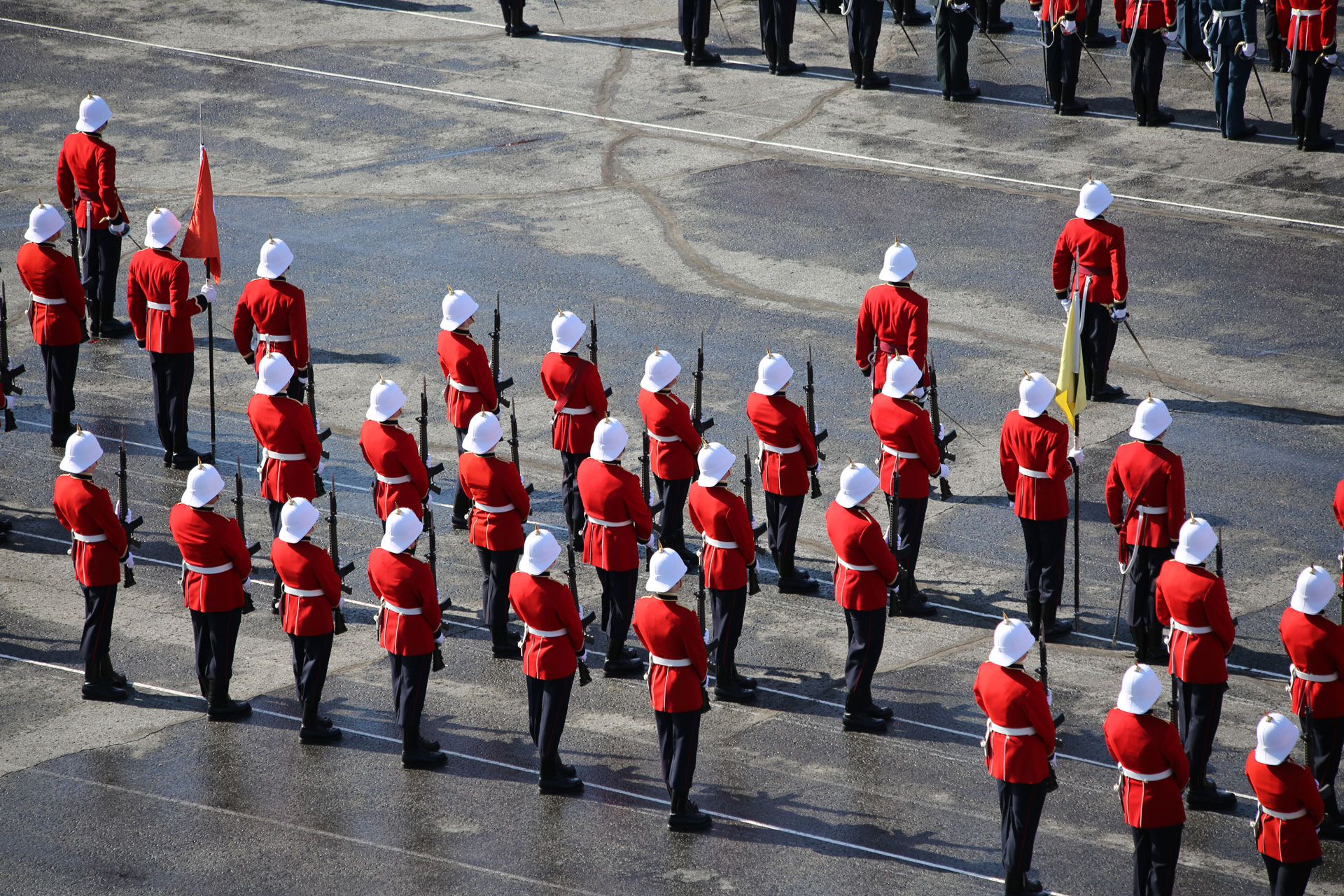 x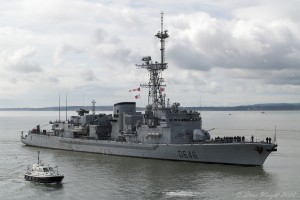 Around the World in 155 Days
By: 24712 Brent Fisher (RMC 2010)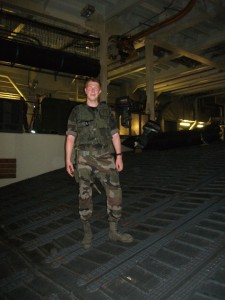 A recent RMC graduate has just returned to Canada after spending the past six months as an exchange officer with the French Navy. 24100 Jordan Premo (RMC 2008) benefited greatly from genuine operational experience in a volatile region of the world. In addition to spending 155 days at sea, SLt Premo made port visits in France, Jordan, Djibouti, Seychelles, Kenya, South Africa, La Réunion, India, Oman, and Lebanon.
Premo's experience allowed him to spend time on both BPC TONNERRE, (photo top left) an amphibious helicopter carrier, and FASM GEORGES LEYGUES, (photo top right) an anti-submarine destroyer, along with exchange officers from Belgium and Germany. While aboard these vessels, his work was split between watch-keeping and joint staff positions involving operations (N3) and planning (N5). He also participated in fleet level simulated exercises at the side of Operations Room Officers.
The exchange afforded Jordan several opportunities for professional development. The most notable course was the NATO Amphibious Operations Officer qualification. This involved planning and conducting a 24-hour mission while in Djibouti. This experience was complemented by the French boarding party qualification, and several operations and human resources classes.
Perhaps the largest aspect of Premo's education involved learning the differences between the conduct of French and Canadian operations. He was also required to learn a new vocabulary in speaking "Naval French," despite his fluency in the French language. He nevertheless persevered through these challenges, and took full advantage of this phenomenal exchange opportunity.
The French Navy has been involved in OP ATALANTA since 2008, and this recent operation enabled further deterrence and prevention of piracy off the coast of Somalia. Their ships cooperated with Combined Task Force 150 and 151 in the protection of the Internationally Recommended Transit Corridor. The task force was also responsible for several humanitarian and diplomatic operations occurring in India and the East of Africa.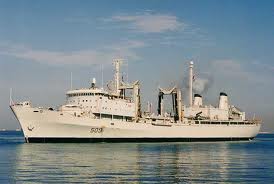 SLt Premo will have limited time at home to reflect upon these experiences. His ship, HMCS PROTECTEUR, (photo)  is participating in OP SOUTHPLOY with HMCS ALGONQUIN along the west coast of the Americas. He will be rejoining the ship's company in Manzanillo, Mexico later this month. This time, the experience gained will not only benefit Jordan, but several other young ex-cadets in the fleet as well.