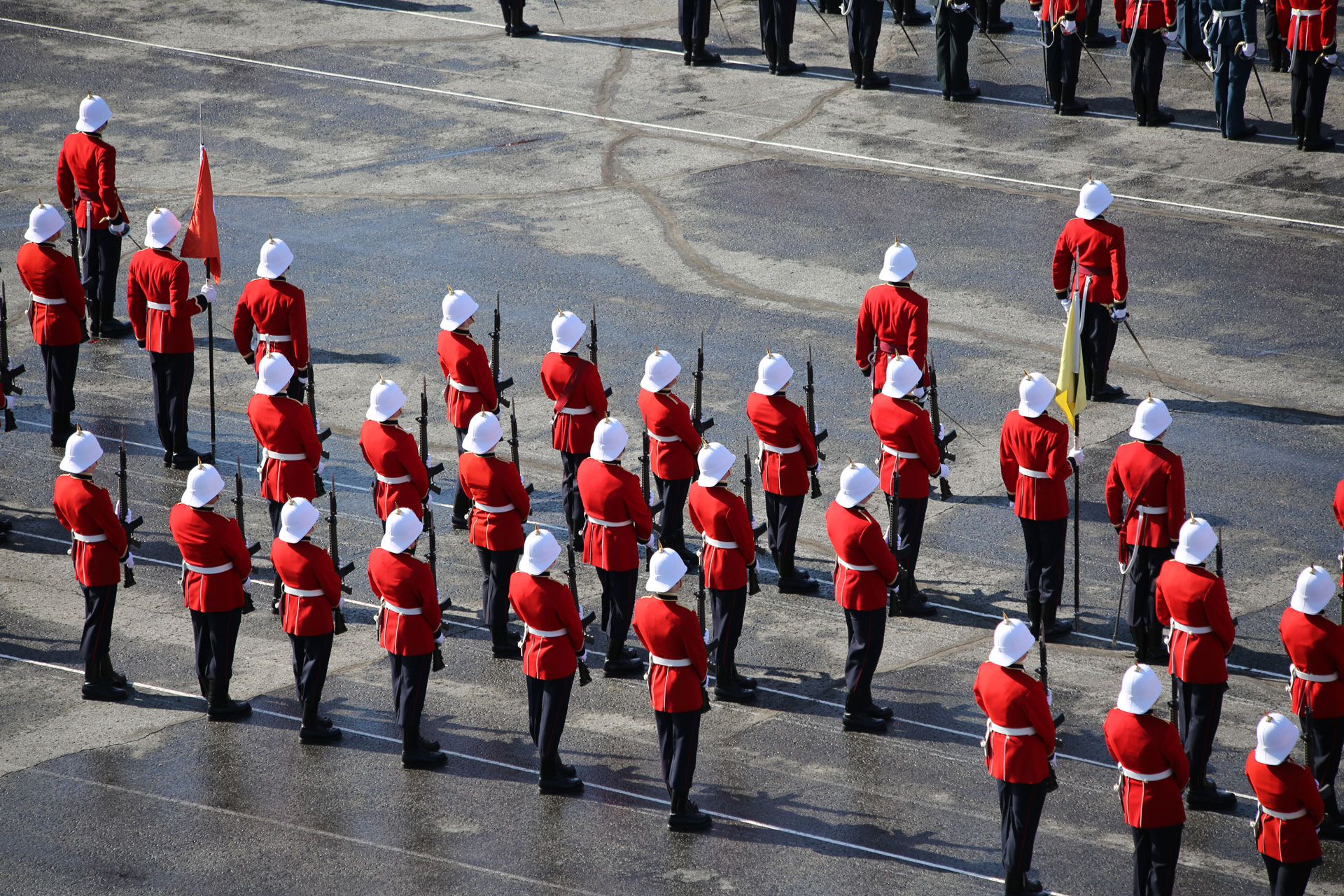 Driver who killed Esquimalt sailor in San Francisco sent to jail
By Rob Shaw, Victoria Times Colonist, 23 January 2009
Lillian Ashley stood Friday at the downtown San Francisco intersection where her son Mark died and said she finally felt some closure.
It had been a year and a half since 22714 Mark Ashley (RMC 2003), a 27-year-old Canadian naval lieutenant based at CFB Esquimalt, was struck and killed by an American driver who fled the scene.
On Friday, that driver, 26-year-old Jonathan Pagmanua, was sentenced to a year in jail and three years' probation by a San Francisco judge.
The sentence did not do Mark justice, said Ashley, despite the hard work of police and San Francisco prosecutors.
But standing for the first time among the palm trees at the busy six-lane intersection of The Embarcadero and Howard Street, she said she felt her son's presence.
"Seeing where Mark passed here at this spot, a whole calm has taken over," she told the Times Colonist by telephone while at the site. "I don't even know how to describe it. It feels like a bit more closure. I've been wanting to come here for a while, and I guess it was time."
It was the end of an emotional day for the Ashley family. Earlier, Lillian and Stephen Ashley, his father, stood in court to read a family-impact statement. While they spoke, Pagmanua sat in the defendant's box and cried.
"He cried the whole time and especially when the parents were speaking," said Sanaz Nikaein, an assistant San Francisco district attorney prosecuting the case.
"We had the court reporters crying, the court clerk crying, it was very emotional in there.
"I told them I brought two other DAs with me in case one of us breaks down – another can step in and take over."
Pagmanua was behind the wheel of a 1988 Mercedes-Benz around 1:50 a.m. on Aug. 18, 2007, when he struck and killed Ashley at the intersection. The court heard varying witness accounts of whether Ashley stepped off the pedestrian island or ran in front of the car, said Nikaein. Regardless, Pagmanua fled the scene and later tried to wash the blood off his Mercedes.
Ashley was in San Francisco because his ship, HMCS Calgary, had docked there to give its crew shore leave after three weeks at sea. The crew described Ashley as the life of the ship, full of jokes and always smiling. They later gave him a burial at sea.
San Francisco police offered a $10,000 reward but the case went unsolved for 11 months, until a female passenger in Pagmanua's car that night came forward. Pagmanua was arrested July 17. The woman did not claim the reward money.
District attorneys were unable to charge Pagmanua with a more serious offence, such as vehicular manslaughter, because they could not prove he was negligent in hitting Ashley, said Nikaein. Witnesses said Pagmanua had the green light, said Nikaein.
"There was nothing we could prove he did negligently other than leave the scene."
Nonetheless, Pagmanua received an unusually stiff sentence and conditions, said Nikaein. He will have to pay for Ashley's funeral, be subject to future police searches, and be ineligible for early release from jail.
______________________________________________________________________________________________
18808 Mr Damian C Brooks (RMC 1993) spent two weeks in Kandahar with the Canadian forces as part of a Regional Media Familiarization visit. Brooks is the first independent blogger (The Torch) to go to Kandahar. He started blogging on political/current affairs at another blog back in July of 2004. He spent a few years at the Royal Military College back in the early 90's, and still keeps in touch with military affairs, and with some old friends in the CF. DND hosted the trip, but there was still a couple thousand dollars of expenses that they didn't cover – insurance, inoculations, hotel costs in transit, my Afghan visa, etc. But the flights were military, we stayed in quarters on base, we ate at the mess, and we were issued military PPE [personal protective equipment]. Remember, the idea behind such visits is that the smaller media outlets can't necessarily afford to send their people for a full embed the way Canwest, or CBC, or CTV can.
Read Mr. Damien "Babbling Brook's" blog on The Torch HERE
http://communities.canada.com/edmontonjournal/blogs/afghanistan/archive/2009/01/29/q-amp-a-with-the-torch-s-damian-brooks.aspx
______________________________________________________________________________________________
414 Squadron has a family reunion
By David Krayde, Aviation.ca, 30 January 2009
In the Air Force, a squadron is like a family. The airmen and airwomen are part of a tight group committed to a common purpose. The people may come and go, but the name remains the same – proud of its past and hopeful for its future. Members of the family may not see each other for a time, but when they eventually see one another, it's as though time has stood still.
Last week's re-formation parade and colours ceremony for 414 Electronic Warfare Support Squadron, now part of 3 Wing Bagotville, Que. But physically located in Ottawa, Ont., was a family reunion of sorts. The squadron has existed since the early years of the Second World War. Since then, the squadron has been disbanded four times while carrying on a variety of roles, from photographing the Canadian topography to defending the free world during the Cold War.
The squadron's last service to Canada was as a 19 Wing Comox, B.C. combat support unit conducting electronic warfare (the jamming of hostile radio signals) from 1992 to 2002.
Amidst the historic backdrop of the Vintage Wings of Canada hangar in Gatineau, Que., the family came back together.
Last week, 414 Squadron demonstrated how the symbolic squadron family can also be a literal family as three generations of Air Force members came to the re-formation parade to salute the unit's history and celebrate its current mission.
Flight Lieutenant George Lawson (Ret'd), 88, was there. The soft spoken retired officer, who served heroically with 414 during the Second World War, is the father of fighter pilot Brigadier General Tom Lawson, currently the commandant of Royal Military College (RMC), and the grandfather of Lieutenant Ben Lawson, an air combat systems officer with 414 Squadron. The feeling of pride, the sense of history and the bonds of the new family were very strong as this "family within a family" represented the squadron's history.
The eldest Mr. Lawson remembers his service in the Second World War as if it were yesterday. "My wife is fond of telling me I can recall the war better than I can remember what happened yesterday," he says. "Like most airmen, I always say that I could have done more."
Mr. Lawson joined the Royal Canadian Air Force (RCAF) in 1941. After training to be a pilot on Tiger Moth aircraft at RCAF Station Malton, Ont., and then Harvards at RCAF Station Borden, Ont., he was sent overseas to England and assigned to the Royal Air Force's (RAF) 239 Squadron and the unit's P-51 Mustang aircraft.
"The RCAF wanted to gather together as many of its people as it could," says Mr. Lawson. So, in 1943, he was posted to 414 Squadron in a fighter reconnaissance role, flying Mustangs and Spitfires. There he photographed German troops movements and bomb damage in Nazi-occupied France by the RAF's Bomber Command.
"We also worked with the British Army, passing on information, while the RAF worked with the Canadian Army."
Mr. Lawson says that the anti-aircraft fire was horrendous. "The worst thing I received from the anti-aircraft fire was deafness when some of the big 88s (88 mm guns) targeted me. I was too close, too blasé that day," he says.
Mr. Lawson jokes that he missed D-Day on June 6, 1944 because of another kind of battle. "I broke my ankle playing football. I was in the hospital and a convalescence home for six weeks – it was 'the life of Riley,'" he says. He was back in the thick of things over Brussels immediately thereafter and flew reconnaissance during Operation Market Garden – the ill-fated paratrooper mission to take "a bridge too far."
He left the RCAF after the war. "Unless you were taking a fighting stance, it just wasn't the same."
Later, he and his wife Eileen had a son, Tom. Mr. Lawson says he never really encouraged Tom to join the Air Force. "It was pretty much his own idea. I did show him an ad for Royal Military College one day and suggested the Air Force might be a good career."
BGen Tom Lawson remembers that day. "He showed me an advertisement for RMC and left it up to me."
Little did BGen Lawson know that one day he would be the commandant of the military college. "It's the last thing that ever crossed my mind," he says, "but I'm loving it."
He says his love of the Air Force began when he would listen to his father tell stories about the war around the campfire during summer vacation. "I decided to be a pilot," BGen Lawson says.
BGen Lawson's son, Ben, also decided to join the Air Force. As an air combat systems operator with 414 Squadron, Lieutenant Lawson will be at the forefront of his unit's radio jamming mission. At the re-formation parade, with father and grandfather in attendance, Lt Lawson was given the honour of unveiling his squadron's colours and passing the flag to the parade's presiding officer, Major-General Marcel Duval, the commander of 1 Canadian Air Division.
"It's unbelievable," he says. "No words can describe what how I feel today, just tremendous pride."
Lt Lawson says he was inspired to join the Air Force by watching his father's work. "I grew up at bases like Cold Lake and saw the fighter aircraft. I wanted to be a part of that."
He joined the Air Force in 2002 and after four years at RMC, he went to Winnipeg, Man., to earn his navigator's wings. His posting to 414 Squadron is his first operational tour of duty.
The squadron's new commanding officer, Lieutenant-Colonel Larry Weir, described the meaning of this re-formation parade best. "More than 60 years ago, George Lawson said goodbye to 414 and today, his grandson is becoming a part of it."
______________________________________________________________________________________________
Major changes coming in top ranks of the Canadian military
POMP AND CIRCUMSTANCE – Time to face cold reality? Not with this honour guard