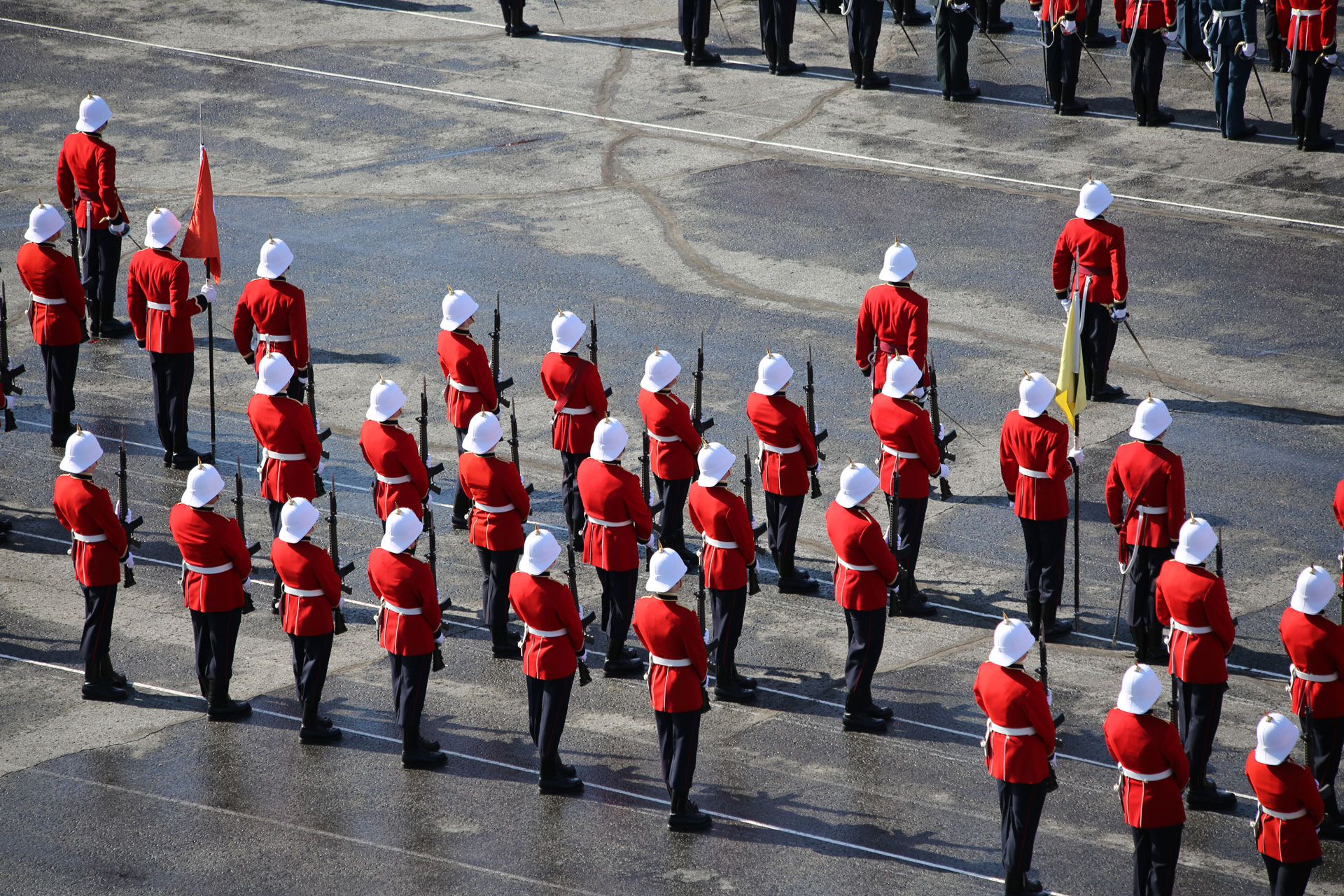 Could your boss be managing from the 'dark side?'
The study followed more than 900 officer cadets in their second, third and fourth years at the U.S. Military Academy at West Point. It used the Hogan Development Survey, a comprehensive measurement of traits that can derail managers, to predict changes in a variety of leadership areas that were regularly assessed in developmental reviews at the Academy.  Source
_______________________________
Sandy Berg is seeking election as district Councilor for Kingscourt-Strathcona (Kingston) in the October 25, 2010 Ontario municipal elections. Sandy has been a research associate at Royal Military College since 2003, where she continues to work as a research associate.
Sandy's Master's thesis at Queen`s on hormonal changes in men becoming fathers for the first time – up to and including "sympathy lactation" – drew international attention. Amongst many others, her research portfolio includes studies on the effects of stress on deploying troops.
"Swinging a hammer is a great, practical antidote to research," Sandy jokes, explaining her decision from 2004-8 to take on the side role of Executive Director for Habitat for Humanity in Kingston. Under Sandy's leadership, Habitat built five houses for low-income Kingston families and grew the popular Habitat ReStore on Bath Road. But more than simply swinging a hammer, Sandy led Habitat home-building teams on projects from the Canadian Arctic to the Mexican coast, including four trips to support rebuilding efforts following the devastating hurricanes of Katrina and Rita in the New Orleans Area.
In 2008, she was Cataraqui-Kingston Rotarian of the Year. In her spare time, Sandy and her partner Brad are putting the finishing touches on a full rebuild of their recently purchased starter home in the city. She has been a judge at the Kingston regional and national science fairs and through the student mentoring programs MentorNet and Let's Talk Science.  Source
_______________________________
Bronze for CF athlete at world paratriathlon
"I want to change the world, one race at the time," she says. Resourceful and driven, she strives to better herself, pushing her limits on any given occasion; she was the first Canadian military amputee to return to a war zone since the KoreaWar.
Captain Kimberly Fawcett – former RMC Squadron Commander     Source

_______________________________
Remembering Canadians in Korea
Rising out of the ground is the central monument, modeled after the Canadian flag. It is dedicated to the Canadian soldiers who came to the defence of Korea. The monument, erected by the Korean War AlliesAssociation and local Korean people, commemorates the Battle of Kapyong, furiously fought on that ground in late April 1951. For its members' gallant participation in that battle, 2nd Battalion, Princess Patricia's Canadian Light Infantry (2 PPCLI ) was awarded the US Presidential Unit Citation.  Source
_______________________________
THE 2010 CANADIAN FORCES SPORTS AWARDS CEREMONY
"Tribute to our deployed athletes – OP HERMES"
Saturday, November 6, 2010  Source
_______________________________
Mountain Man contest tests elite physical fitness   Source
_______________________________