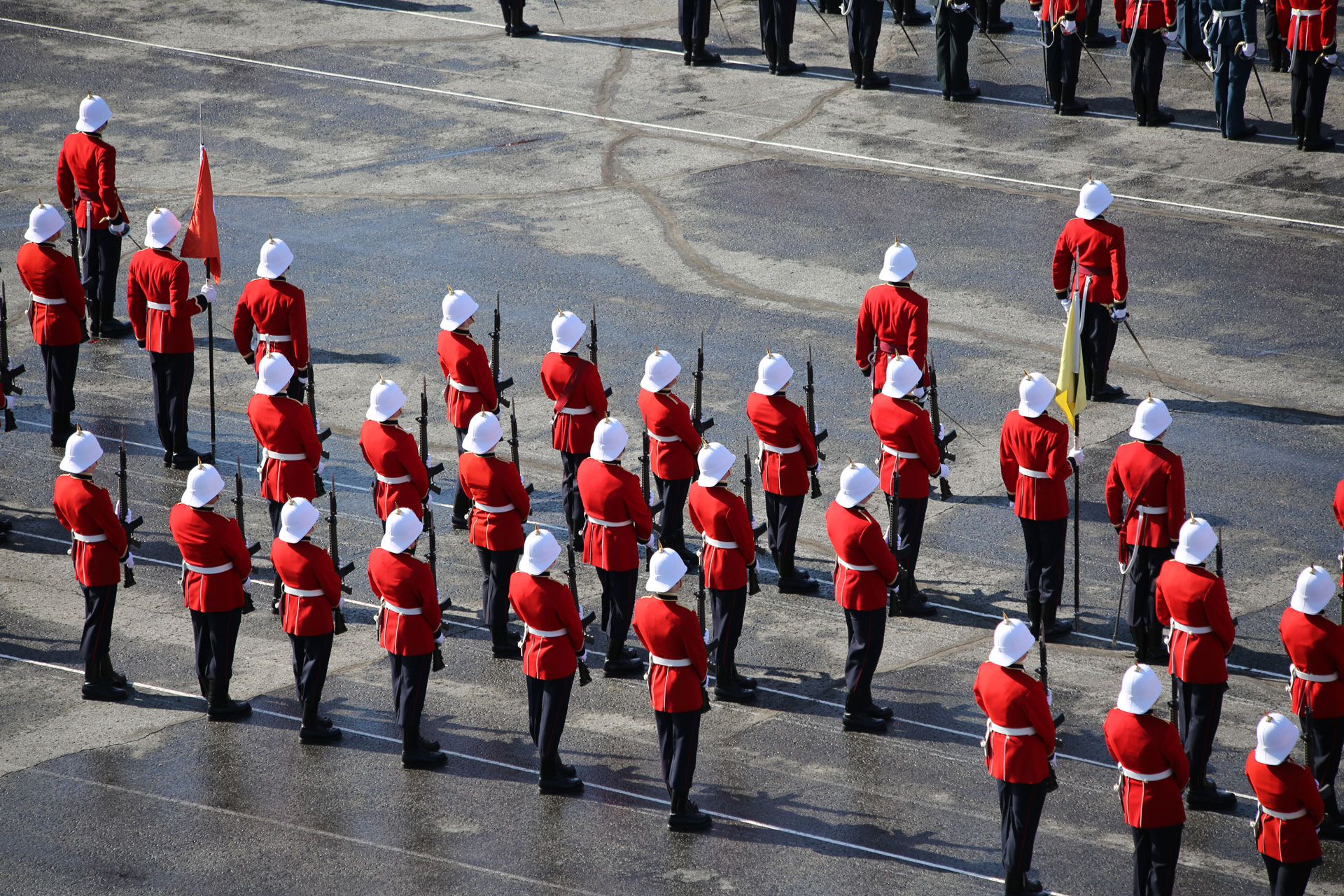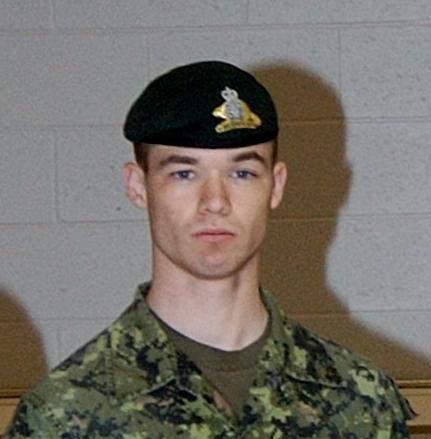 22735 Victor Bertrand (RMC 2004) completed Phase IV Infantry upon graduation in 2004. He was then posted to 1R22R as his first regimental tour. During that tour he was infantry platoon commander, including a deployment in that position in Afghanistan during ROTO 2 & 3 with the Force protection company at the Kandahar Provincial Reconstruction Team, and reconnaissance platoon commander.
He also completed the advance reconnaissance course during his first tour at the unit. During his "out of unit tour", he was instructor at the Infantry School in Gagetown, aide-de-camp to Comd LFDTS and employed in the Standards cell at the Peace Support Training Centre in Kingston. This was followed by his second regimental tour with 1R22R where he completed the Army Operations Course.
Upon the beginning of the pre-deployment training for ROTO 3-10 in Afghanistan, he was employed with 1R22R Battle Group as company 2 I/C and subsequently as S3 Ops of the Battle Group.
_________________________________
16004 Major Trevor McLeod (RMC 1987) is currently posted in Ottawa as Deputy Judge Advocate – Ottawa. He joined the CF in 1983 as an ROTP cadet at the Royal Military College of Canada in Kingston. He graduated in 1987 with a degree in civil engineering. After being accepted into the Military Legal Training Program in 1999, Major McLeod attended law school at the University of Ottawa and graduated in 2002.
After completing his Bar Admissions Course for the province of Ontario, Trevor officially joined the Office of the JAG in 2003. As a Legal Officer he has advised in the areas of administrative law concerning personnel issues and of general military law. He had an opportunity to advise on operational law issues during a deployment to the Democratic Republic of Congo where he filled the position of Deputy Military Legal Advisor to the United Nations peacekeeping force in that country.  Source
_________________________________
9479 Brigadier-General (retired) Gaston Cloutier (CMR 1973) has been named director general of the Gatineau-Ottawa Executive Airport. Mr. Cloutier joined the Canadian Forces in 1968 under the Regular Officer Training Plan and, in 1973, graduated from le Collège Militaire Royal de St-Jean with a Bachelor of Science degree in mathematics and physics. In June 2007, he joined the Air Reserve and most recently served as special adviser to the chief of the air staff.  Source
_________________________________
21018 Mr Luc Beaudoin (CMR RMC 1998) joined Public Safety Canada as the Chief of Cyber Operations for the Canadian Cyber Incident Response Centre. He received a degree in electrical engineering with honors from the Royal Military College of Canada, a Master in Business Administration from the University of Québec in Montréal, and a Master of Sciences from University of Ottawa. Mr. Beaudoin served ten years in the Canadian Forces as a telecommunication officer, during which he namely held the position of Watch Officer at the Canadian Forces Network Operations Centre. After leaving the military, Mr. Beaudoin joined the Defence Research and Development Canada – Network Information Operations section, where he led a number of cyber security research projects associated with situational awareness, dynamic risk response, decision making and automated defense. Mr. Beaudoin is author of a number of network security research articles published with organisations including IEEE and NATO.  Source
_________________________________
7317 LCol (Retd) John Tyrrell (RMC 1967) recently relocated from Medicine Hat to Nanaimo, where he invites old friends to track him down. He remains, as he has been since 1994, contentedly retired. Since his retirement, John has been active in creating and maintaining the largest agnostic web site on the internet – The Universal Church Triumphant of the Apathetic Agnostic (*http://ApatheticAgnostic.org) which is based in part on an epiphany he had in 1965 in second year at RMC.
_________________________________
13715 Captain (Ret'd) Jeremy Byatt (RRMC RMC 1982) is Director, Environmental Responsibility for Bee'ah, an environmental company operating in the Emirate of Sharjah; and the first of its kind in the Middle East. He has held this position since August 2008. Positions held include Policy Director of Friends of the Earth Canada, where he led the international ozone depletion campaign. He was an advisor to the United Nations Environment Programme's OzonAction programme and a member of Canada's delegation to the Montréal Protocol. He has also worked as a consultant to the Asia-Pacific Branch of the Department of Foreign Affairs and International Trade. A comprehensive range of academic qualifications is further enhanced with a BA in politics and economics from the Royal Military College of Canada. Source
_________________________________