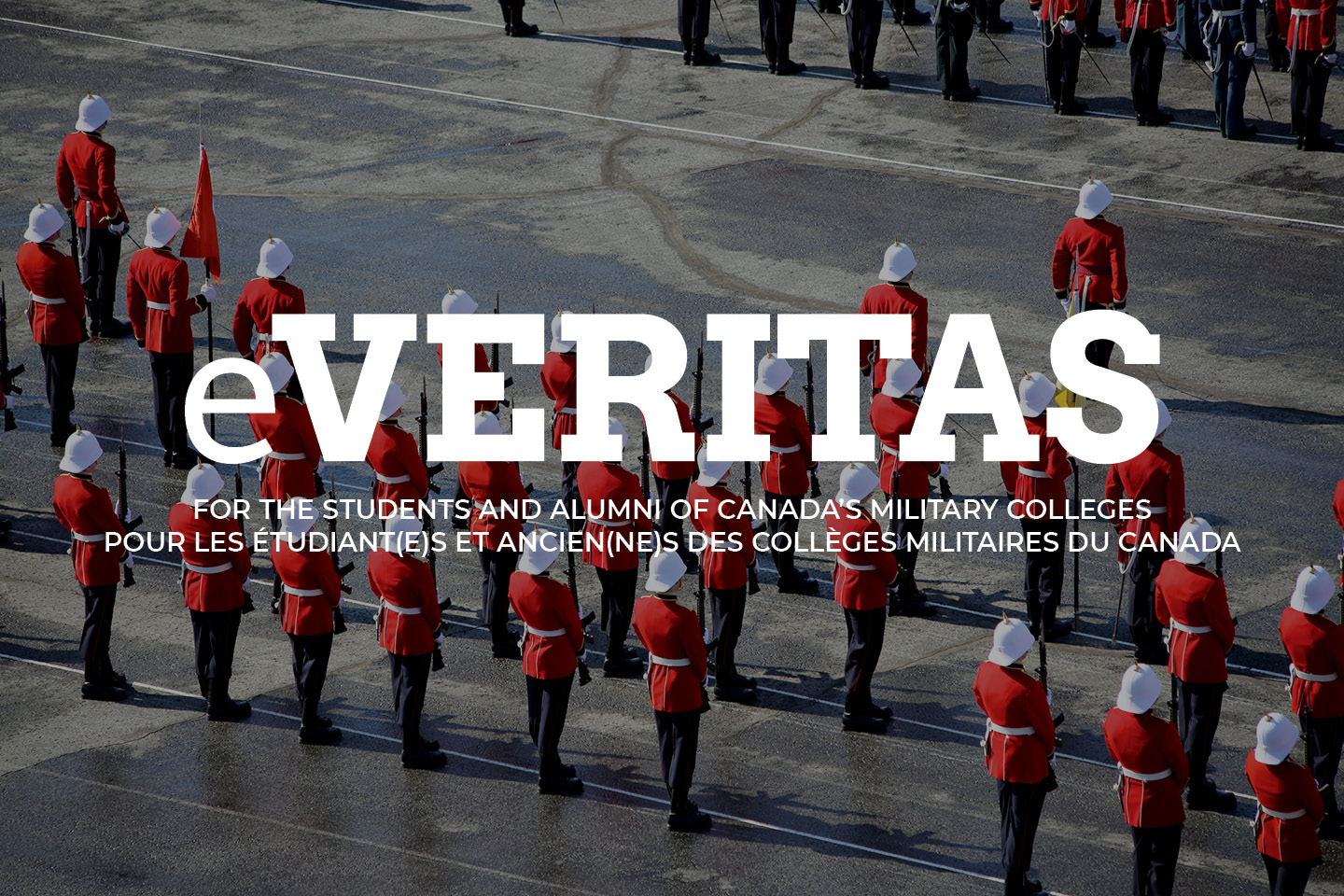 Hundreds turn out for Danny McLeod funeral
Article by: WJO – Photos at church location by: Brad Lowe

Hundreds of mourners came to pay their final respects to former Royal Military College of Canada, Director of Athletics, H25917 Major Danny McLeod, on a snowy Saturday afternoon (18 Jan) at The Cathedral Church of St George in Kingston, ON.
The officiating clergy: 6090 Col (Ret) The Rt Rev George Bruce; The Rev DA Bailey, assisted by:
Maj (Ret) Cannon Reg Gilbert, CD; The Very Rev Mary Irwin Gibson; 4328 The Rev Canon Chris Carr; Mr Michael Capon Director of Music Choir of St James and St George's.
Honorary Pall Bearers:
Maj (Ret) Jim Gebhardt; 5780 Col (Ret) Bernie Laliberte; MGen (Ret) Clive Milner; Mr Morton Morris; MGen (Ret) Phil Neatby; S125 Maj (Ret) Bill Oliver; Col (Ret) John Roderick; and 7602 Dr Tom Smallman.
College commandant, 16888 BGen Al Meinzinger was out-of-town on a previous essential commitment. In his place, acting commandant, 15004 Karl Michaud led the RMCC delegation; 14458 Dr Harry Kowal – college principal was in attendance too.
The funeral had many of the trimmings one would expect to see at a formal military funeral. One could not help but feel that The Major himself would have approved and been impressed by the manner in which the officiating clergy and cadets carried out their duties in such a respectful and dignified manner.
As the casket left the church, the Last Post was played by OCdt Kyle Ryan; the lament by LCol Douglas Green. As the casket was placed in the hearse, OCdt Ryan played Reveille – which brought very noticeable tears to the eyes of Sheila – who likely was thinking about just over two months ago – 11 Nov, when the same OCdt Ryan visited Danny and her at their home and played the same two tunes; stayed around and spent a couple of hours talking with the Major. This was the first 11 Nov ever, that Danny was unable to leave the house to attend local Remembrance Day ceremonies. The visit by OCdt Ryan was very much appreciated by both Danny and Sheila.
The Cadet Wing was front and centre before, during and after. During the visiting at the funeral home, the day prior to the funeral, the entire Paladins hockey team decked out in their team jersey paid their respects en masse including Head Coach, Adam Shell. In addition to the cadet pall bearers the "scarlet" presence was seen all over the place. The rugby team led by coach, Sean McDonaugh sat as a group in the balcony of the church. A number of cadets also volunteered to help at the SSM social which certainly kept things running smoothly.
The Cadet Pallbearers: Commander: Millican (IV) 26191, 11 sqn; Emerson, 26691 – 2 Sqn; Howells, 27106 – 3 qn; Nielsen 25832 5 sqn; Bornholdt 26579 6 sqn; Bowles, 26667 9 sqn; K. Min, 26567 9 sqn; Farrington (I) 27007, 12 sqn; and Saciuk (I) 26946, 12 sqn.
Guard: Guard commander/OPI: McLaughlin, 26070 – 3 sqn; Mansour 27083 sqn;  Putchick 27094 – 1 sqn;  Brown, 26981 – 2 sqn; Attwells, 26228 – 3 Sqn; Griffis 26649 4 sqn; Cormier (II) 26596 4 sqn; Sirois (II) 26718 4 sqn; Gee (II) 26258 4 sqn; Hyland 26226 5 sqn; Tilley, 26779 7 sqn; Gingras, 26476 7 sqn; Harrison, 26615 7 sqn; Lavoie, 26862 8 sqn; Reid, 26561 8 sqn; Montreuil (I) 27010, 10 sqn; Friesen (I) 27080, 10 sqn; Warner (II) 26684, 10 sqn; Currie (I) 26651, 11 sqn; and Gunn (II) 26745, 11 sqn.
The point person representing the college with the family was College Chief Warrant Officer Keith Davidson. He left no stone unturned in ensuring that the McLeod family wishes and much more were handled with sensitivity and class.  In a word – outstanding.
Major McLeod, led a pretty active life up until this past summer; he even attended portions of the RMCC 2013 Reunion Weekend at the end of September. He died of natural causes and peacefully just 12 hours after being admitted to St. Mary's of the Lake Hospital located in Kingston,  last Tuesday at age 92.
The very impressive Christian / Anglican funeral service started at 2:00 p.m. and lasted about 90 minutes and was attended by a full house of mourners in the church, which has a capacity of about 500 seats.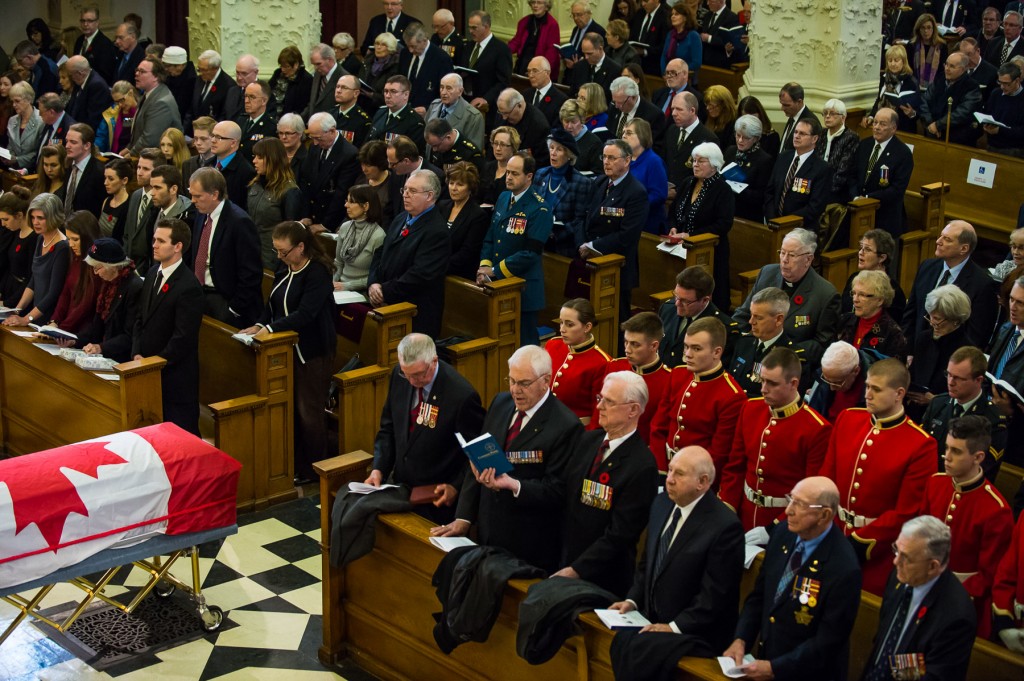 Chief of Defence Staff, 12192 General Tom Lawson who got to know Danny McLeod very well while he was commandant at RMC (2007 – 09) was in attendance with his wife Kelly. Also making the drive down from Ottawa was another long-time friend, former commandant and former CDS 4860 Gen (Ret) John de Chastelain and his wife Mary Ann.
Numerous current and retired college faculty, military personnel and many former friends from various walks of life were spotted in the crowd including S149 Hon. Peter Milliken, former Speaker of the House of Commons. The Kingston Branch of the RMC Club provided a number of volunteer ushers which helped to direct the crowd especially at THE COMMUNION. Kingston Branch president 5877 Ted Davie and Club Executive Director, 13987 Bryan Bailey were two of the ushers.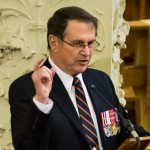 Col (Ret) Ted Nurse author of the recently released book on Danny McLeod delivered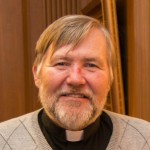 a highly polished eulogy mixed with humour and reality on behalf of the family which was universally well received.
The homily was equally well done and interesting; touched all the bases regarding Danny McLeod; focused on his strong Christian faith and was presented by The Rev Don Bailey who seldom referred to his notes. Especially nice, it was not too long!
Danny McLeod was a highly respected gentleman and very much loved.  Consequently, many in the crowd travelled long distances – including from Europe ( Holland); California; Florida: British Columbia: Alberta: and Western Ontario to attend his funeral.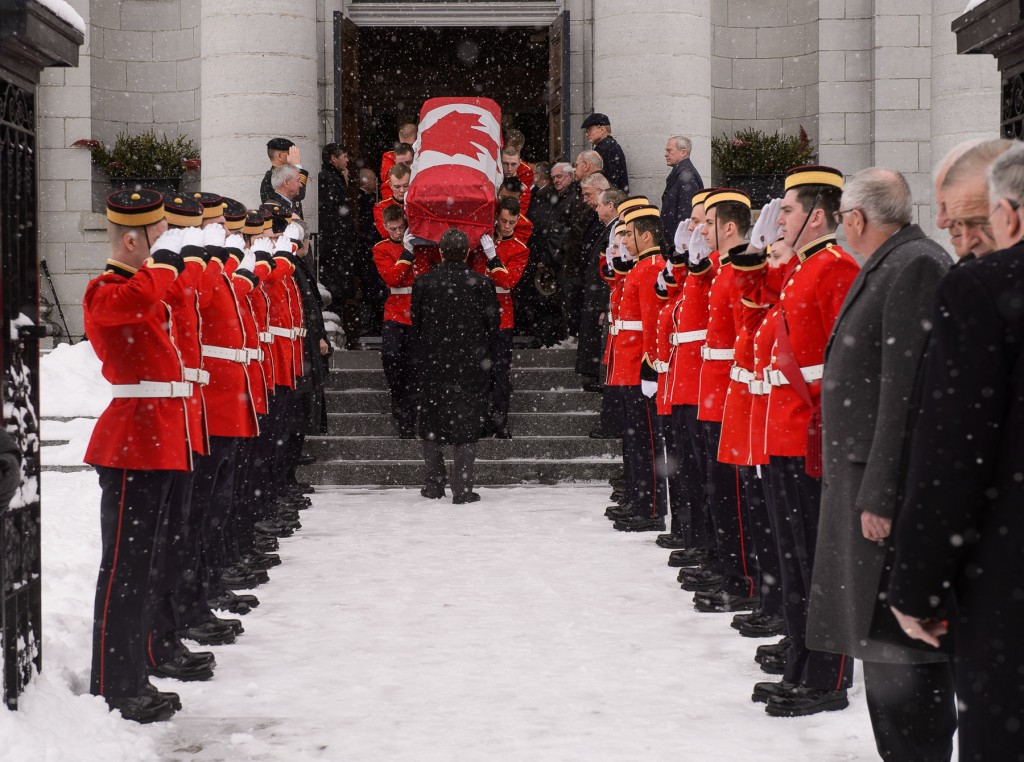 The body was cremated shortly following the church service. A private family burial is scheduled for the Spring.
Sheila McLeod and the family hosted a Celebration of Life in honour of The Major at the college Senior Staff Mess soon after everyone left the church.
***
Photos by Curtis Maynard from the Senior Staff Mess – Celebration of Life: