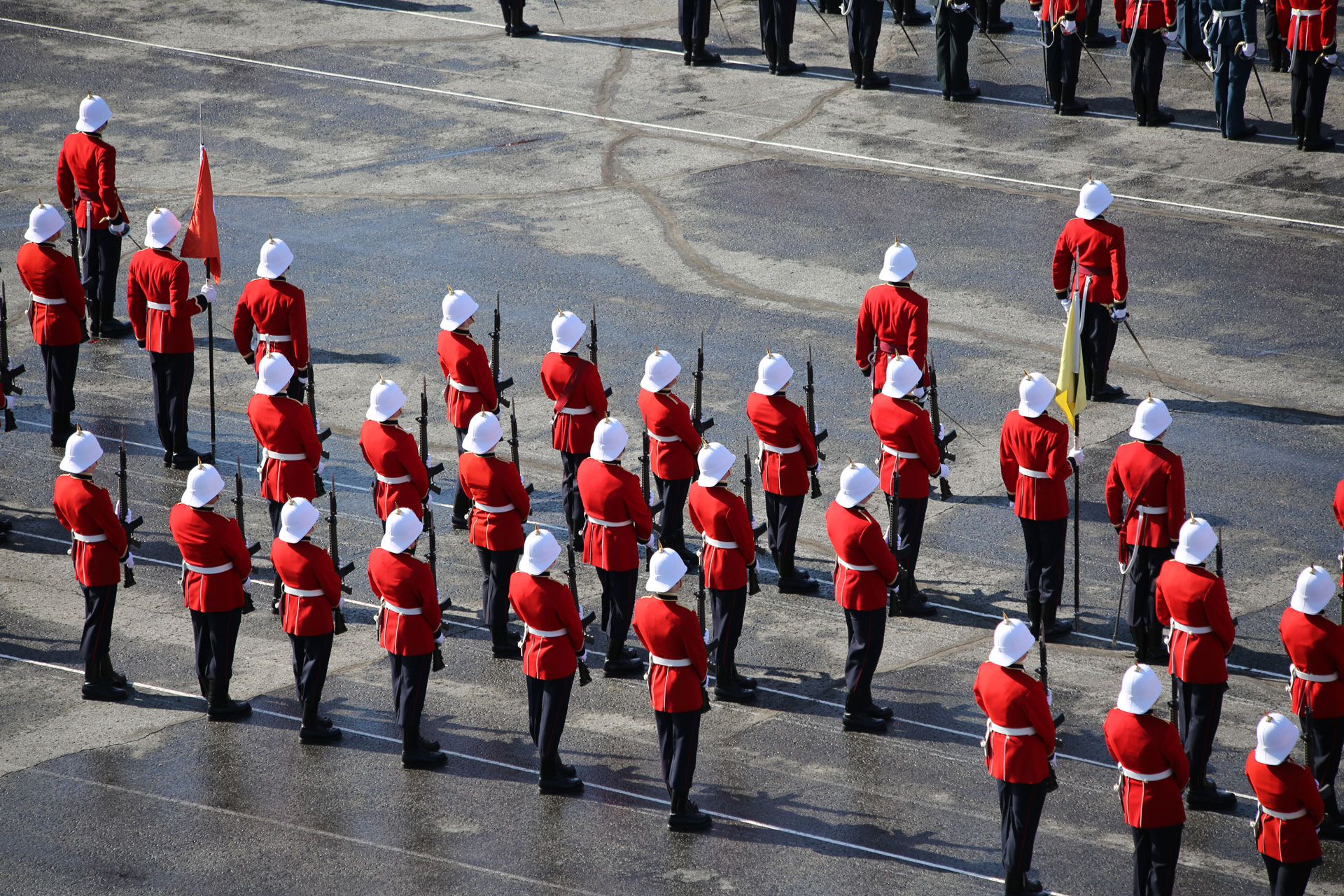 Ex – military member heightens level of experience of the Board of Governors
A/SLt 24498 Noelani Shore (RMC 2009)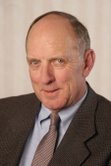 After 37 years in the Air Force, along with a 20-year teaching career, the RMC Board of Governors couldn't find a better chairman than Brigadier General (Ret'd) Don Macnamara.
The Board, formed in 1997, is a governance body which is separate from the College. Mr. Macnamara must report to Mr. Peter MacKay, Minister of National Defence, regarding the requirements of an RMC degree.
"The Board has two major responsibilities. One is that it has the responsibility to ensure that as Canada's only national university, that the graduates of RMC meet the requirements for commissioning in the four pillars of the RMC program. On the other hand, we have the responsibility to ensure that the curricula are consistent with the degree granting requirements of the province of Ontario," explained Mr. Macnamara. "There's also this issue of the balance between the two. The Board has the responsibility to make sure that both of those things are being achieved, and also to monitor the balance."
Mr. Macnamara has enjoyed a remarkable career thus far. He began his military career as an Air Traffic Controller, and then he moved into bio-sciences and operations. Following that, he completed a degree in Nuclear Safety. He then spent time as a member of the directing staff in Toronto teaching National Security Studies, and then six years at the National Defence College in National Security Studies as the Deputy Director. He was then the Director of Strategic Policy Planning at National Defence Head Quarters, and he spent the last part of his military career as Director of Arms Control Policy. He retired in 1988, and began teaching in the business school at Queens University.
In 1996, Mr. Macnamara was appointed by RMC as an adjunct associate professor to assist the college in a review of its curriculum, as well as the establishment several new courses, among them Advanced Military Studies and a National Security course.
Mr. Macnamara has been involved with the Canadian Forces College since its inception in 1974, and he has lectured to every course since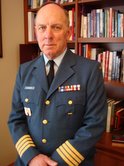 the beginning. He was appointed as Honourary Colonel of the Canadian Forces College in 1996.
"So, I don't know whether the combination of my varied military career on the one hand, having been involved in the military education system on the other, and then having 20 years as a professor, if that combination was appealing to whoever," Mr. Macnamara said.
Mr. Macnamara had previously served on the Education Advisory Board and has been on the RMCC Board for four years, and after living in Kingston for 25 years, he associates himself strongly with RMC.
"I did my Air Force Officer School back in 1952, so I've always had a very high opinion of the place, and I regard it as an absolute gem, in terms of a National Education System. And the people that come out of here have received, I would regard, as the best possible education in this country. Without a doubt," Mr. Macnamara said. "I think it's an institution that has to be preserved and advanced, and to maintain the standards and its high reputation."
His military family tradition goes back for generations, so Mr. Macnamara is proud to be involved with the development of future officers.
"For me personally, it's a great honour and privilege to continue to be able to work with the people around the college, and to keep an eye on what is going on. I don't see it in any sense as an investigatory or disciplinary activity, it's just a real opportunity to be part of maintaining a very high standard," said Mr. Macnamara. "And also, I think that one of the things I look forward to is being able to communicate that to the Minister. I've only had one meeting with him so far, but he appears to be interested in hearing what we have to say, so I look forward to that."
With a total of 17 members, the mix of military and civilian, along with elected and appointed positions, Mr. Macnamara is confident, and "it looks like a very strong board," he said. (4 photos the BoG at work) Click, click, click on photos for better viewing.

Mr. Macnamara understands some of the difficulties faced by RMC cadets. While he did not attend RMC, he graduated from Western at a time when the curriculum included a variety of credits outside of his primary field of study. There were at least five courses outside of his science degree, such as English, Psychology, Public Speaking, Economics, and Political Science.
"When I graduated from Western, and then ultimately came into the service, I was employed as a scientist and went back and did a degree in Nuclear Science, and then came back in as a practicing scientist in the service until 1968. So the science part of my career lasted me from my graduation until 1968, so about 15 years. Then, I was posted to the United Kingdom, to the Royal Aircraft Establishment in Farnborough, and I had other kinds of responsibilities, which included looking at their research and development programs and understanding the economics of Britain," explained Mr. Macnamara. "I realized that as time went on, my science background had served me well for the early part of my career, but after that, it was all the non-science stuff that was serving me well."
When the RMC curriculum changed to include the extra courses, Mr. Macnamara couldn't have been happier at the comprehensive approach to educating young officers.
"The, what some people may call, liberal arts approach, is absolutely essential later in life. And it's just another major advantage that RMC provides graduates," Mr. Macnamara said.
"To me, the product of RMC is so unique in this country, and the quality of the educational opportunity here is second to none. When I tell people about it they think that I'm putting them on, because they just don't believe how good things are here. I've taken people to graduation ceremonies here, and then they begin to believe."
Despite the fact that Mr. Macnamara has led a long and exceptional career so far, he still looks to his connection with RMC with pride.
"One of the proudest moments in my career was getting an Honourary Doctorate from RMC."