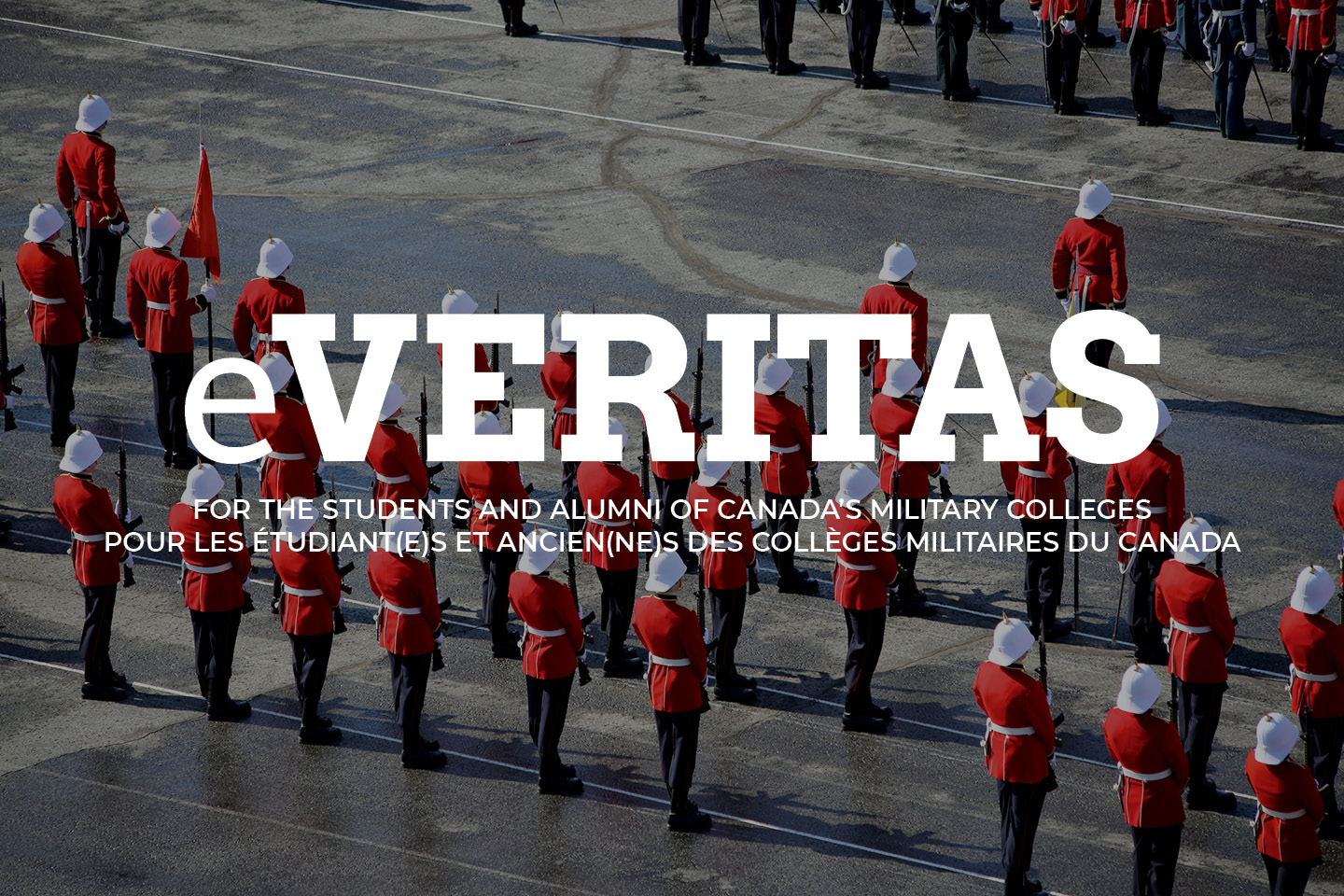 We are always on the look out for ex-Cadets to add to our Class Notes section. If you are an ex-Cadet, and you have something interesting going on in your life, we want to hear about it! Whether it's career related or more in your personal/family life, we want to know to know what's going on with you. Just send a short write up, and, if you want, a recent JPEG photo of yourself, to everitas.classnotes@gmail.com.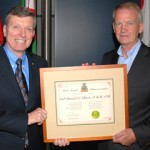 10920 David Burt, Class  of '76 – Colonel David Burt , who served the Canadian Forces for a combined total of almost 40 years in both the regular and reserve forces until retiring in April 2012, was honoured with an ADM(Mat) Merit award and a Certificate of Service on August 21, 2012. Most recently, beginning in Fall 2010, Col Burt served within the Materiel Group as Acting Project Manager and Deputy Project Manager of the Next Generation Fighter Capability project management office.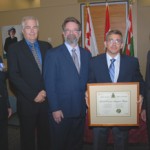 10787 LCol (ret'd) Jean-Yves Lamarre (Class of '76), and M0487 Mr Terrence Sullivan (Class of '91) were honoured for their efforts in the management and exploitation of the FAST 1553 databus technology, which will enable Weapons System Managers to upgrade existing legacy platforms (i.e. databus band width from 1 to 100 Mbps) without costly rewiring. The FAST 1553 Project Team in DGAEPM's Directorate of Technical Airworthiness and Engineering Support (DTAES) has been meeting this challenge with great success and the members were recognized with an ADM(Mat) Merit Award on August 1, 2012 for their exceptional efforts.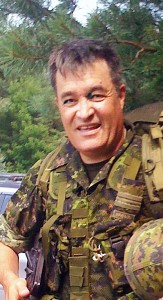 12535 John Fisher, Class of '80 – Major His Worship John R. Fisher took early retirement from the Ontario Court of Justice to return to full-time service and is presently on staff at the Canadian Forces College, Toronto, as Coordinator of Programmes. In 2011, he graduated from CFC's Joint Command and Staff Programme and received a Master of Defence Studies degree from RMC. He is currently completing a Master of Arts (War Studies) degree with RMC. Collecting vintage cameras has become his latest obsession. (fisherj@cfc.dnd.ca)
15769 Mark Dull, Class of '87 – After graduating from RMC in 1987, Mark completed 20 years of service as a Combat Systems Engineer in the Canadian Navy. After some extended personal travel in South-East Asia with his wife Jennifer, Mark then joined Lockheed Martin Canada in Halifax as a project manager and systems engineer. Following eight years with LM Canada providing engineering support to the Canadian Navy, Mark is currently on a two year leave of absence to volunteer in western Kenya where he and Jennifer have started an international development project. Their blog of their work in Africa can be followed at http://www.innovativecommunities.org/region/kenya/blog/overview-mark-jennifer-kenya-2012, and on facebook at http://www.facebook.com/BondoKenyaInitiative. Mark is very appreciative of the on-going project support from some of his ex-buds (new donors are always welcome!). He married in 1990 and is the proud father of adopted step-children Michael and Kimberley, who are now a budding young lawyer and teacher in Halifax. Mark is very much looking forward to the 25 year reunion of his class this September, and can be contacted at m.dull@ns.sympatico.ca.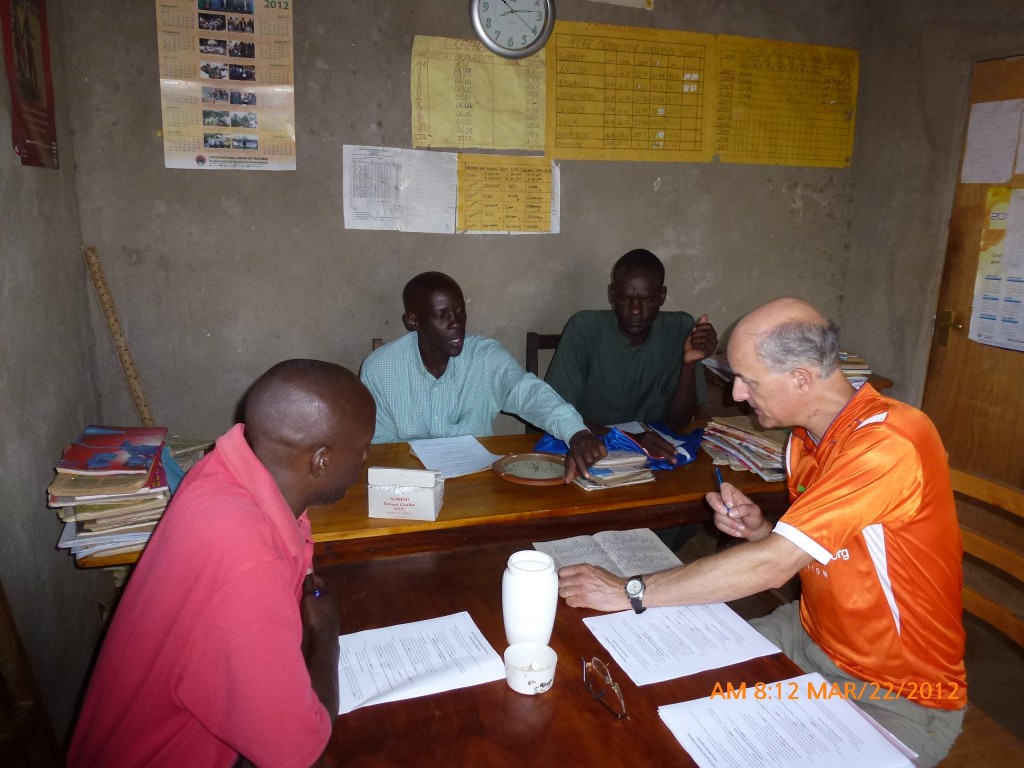 15875 Joel Parent, Class of '87– Capt (N) Joel Parent, a Materiel Group member of the National Shipbuilding Procurement Strategy (NSPS) Secretariat, was recognized with a group ADM(Mat) Merit award on August 21, 2012 for his team's valuable role in the success of the NSPS RFP process. Due to the efforts and groundwork laid by the team, projects such as the Arctic Offshore Patrol Ship (AOPS), the Joint Support Ship (JSS) and Canadian Surface Combatant (CSC) will be able to progress their ship construction.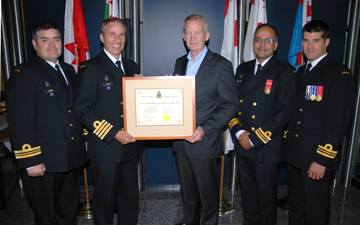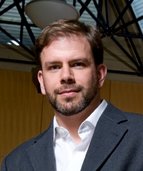 18068 Denis Berthiaume, Class of '91, is currently an international consultant in higher education development based in Paris, France. His professional activities focus on higher education reform, management, and quality assurance. Denis currently collaborates with universities and governments in about twenty different countries. He also conducts contract work with UNESCO, the OECD, and the World Bank in this broad area of higher education development. After graduating from RMC, Denis went to Université Laval, Quebec City, to complete a Master's degree in International Relations and, a few years later, completed a PhD in Educational Psychology at McGill University, in Montreal. He also spent some time at Harvard University to study higher education management. From 2000 until 2005, Denis held a post at McGill University. He then moved to the other side of the Atlantic, holding a post at the University of Southampton, in the United Kingdom, and more recently at the Université de Lausanne, in Switzerland. Anyone traveling to Paris is more than welcome to get in touch with Denis at the following email address: Denis.Berthiaume1969@gmail.com.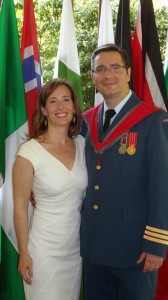 19936 Andrew Wedgwood, Class of '95 – After graduating from RMC in 1995 as an Electrical Engineer, he has seen postings in Ottawa, Trenton, and Winnipeg in a variety of aircraft maintenance and electronic warfare positions. The bulk of his career was spent supporting the CC-130 Hercules including a tour as part of Op Athena. Most recently Andrew completed the Joint Command and Staff Program in Toronto during which time he also obtained his Masters degree. He now resides in Ottawa with his wife Katy where he's helping to complete the fielding of the new CC-130J Hercules. Any remaining time is spent travelling, playing hockey and soccer, and figuring out what he's going to do when he grows up. (andrew.wedgwood@yahoo.com)
23717 Timothy Abbott, Class of '07 – Following graduation, he completed his training as an Armour Officer and was badged with the Royal Canadian Dragoons based out of CFB Petawawa, ON. While working with the Regiment, he deployed to Afghanistan as part of the Task Force 3-09 Battle Group. There, he was employed as the Liaison Officer within the Reconnaissance Squadron; however, he spent the majority of his tour of duty acting as the Squadron's Battle Captain, assisting in the planning process for both Battle Group and Combat Team level operations. He is currently posted to the Armour School at the Combat Training Centre in CFB Gagetown as a Squadron Second in Command. This past summer saw Captain Abbott get married to his wife, Kat. When work doesn't get in the way, they enjoy cooking and travelling together.