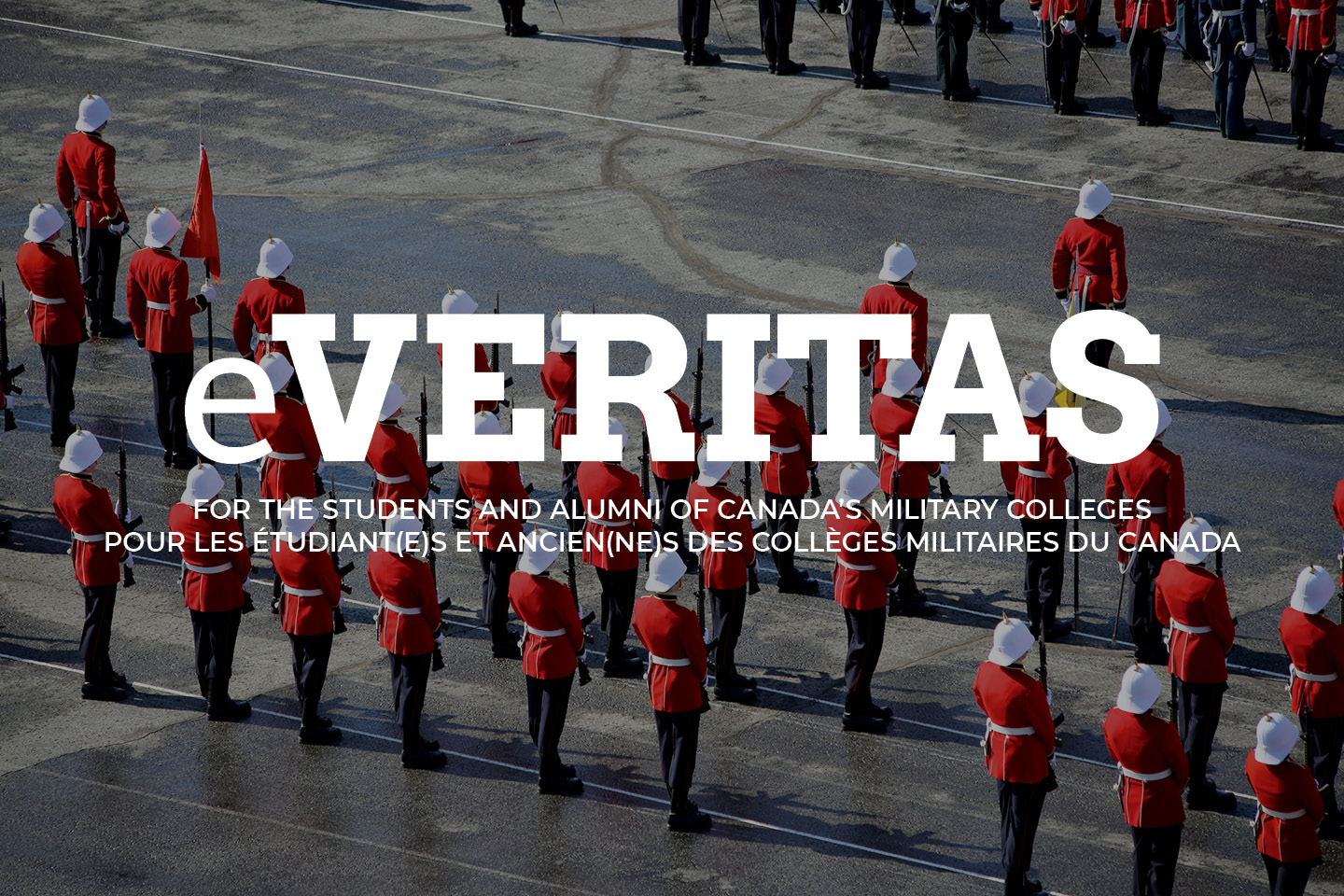 We are always on the lookout for ex-Cadets to add to our Class Notes section. If you are or if you know of an Ex Cadet with something interesting going on, or you just want to put yourself out there for old friends to find, we want to hear from you! Whether it's career related news or something more related to personal/family life, we would like to know what's going on with you and give you a chance to reconnect with former classmates.
Just send a short write up, and, if you want, a recent JPEG appropriate photo,to: everitas.classnotes@gmail.com.
__________________________________________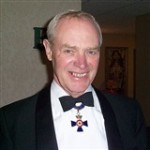 3847 Rear Admiral (Retired) Denis Richard Boyle, CMM, CD2, Royal Canadian Navy (RCN) Class of '57 and past Director of Member Support for the Naval Association of Canada (NAC), has been named a Worldwide Who's Who Professional of the Year in Military Leadership. While inclusion in Worldwide Who's Who is an honor, only a small selection of members in each discipline are chosen for this distinction. These special honorees are distinguished based on their professional accomplishments, academic achievements, leadership abilities, years of service, and the credentials they have provided in association with their Worldwide Who's Who membership. More
__________________________________________
5562 General Jim Gervais graduated from the Royal Military College of Canada, Class of '62 with a BSc, and attended the Royal Military College of Science (UK). He retired from the Canadian Forces as a Lieutenant General before joining the Public Service of Canada as a senior executive. General Gervais' military career of 35 years consisted of a variety of command and staff appointments in Canada (and abroad), leading to command of the Canadian Army in 1991. On his retirement in 1993, he then served as Deputy Secretary to the Governor General of Canada until 2004.
Born in the mining community of Rouyn-Noranda, General Gervais worked in mines prior to his military career and has always maintained a strong interest in mining. He is fluently bilingual (French/English) with good communication skills, contacts and leadership experience. General Gervais was Lead Director of Northern Gold Mining Inc. until October 2012 and served as their non Executive Chairman of the Board for 4 years. He is Chairman of the Canadian Corps of Commissionaires (Ottawa Division), a not for profit security firm, and he co chairs a committee of the Institute for Canadian Citizenship involved in the integration of new Canadians into society.
 __________________________________________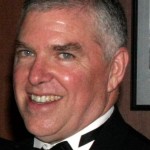 11623 John P. Carswell graduated from the Royal Military College with a Bachelor of Arts (Commerce) Class of '78 and served as an Air Force navigator. He then earned an MBA degree from Queen's University (Dean's List, Award in Finance) in 1985. John completed the Chartered Financial Analyst program and was awarded a CFA charter in 1988. He began his investment career at Mutual Life of Canada in 1985 where he was an Investment Analyst in the Private Placement and Corporate Debt area. He then moved to TAL Investment Counsel Ltd. in 1988 where he was Vice President, Fixed Income, responsible for credit analysis and specialty fixed income products. In 1992, John then moved to Foyston, Gordon & Payne, where he was the Partner responsible for fixed income and preferred shares. He founded Canso Investment Counsel Ltd. in 1997.
  __________________________________________
A graduate of Royal Military College in Kingston, Class of '81 with a BEng Electrical, 13172 Adrian Round, OMM, MSc had a full career in the Canadian Navy. Over his 26 years in uniform, he served in a number of sea-going and shore command appointments including the Commanding Officer of HMCS ALGONQUIN and the Base Commander of Canadian Forces Base Esquimalt.
In 2002, Adrian retired from the Canadian Forces and in March 2003 joined the VENUS Project as the Project Manager. For 9 years he led the design, construction and operation of the VENUS Coastal Network, an ocean observatory using fibre optic cables in the waters around Victoria. In January 2013 he assumed his current role as Director, Observatory Operations for ONC
__________________________________________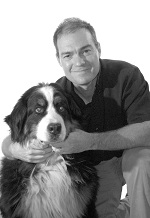 16852 Dr. Derek Fingler – has been a companion animal veterinarian since 2000 and Greenboro Veterinary Clinics's (GVC) practice owner since its creation in 2003. Derek grew up always having a family dog and many of his fondest memories of childhood had Ginny, a retriever-cross who was possibly the best dog ever, by his side. He did not start out on the path of animal medicine leaving high school but rather ventured into engineering and the challenges of the Royal Military College where he graduated with a Bachelor of Mechanical Engineering degree, Class of '89 and the start of a career as a Naval Marine Systems Engineering Officer.
Although the next five years were successful and rewarding, he came to understand that in his professional life he wanted to make a significant difference in people's lives and he was missing that animal bond. Veterinary medicine was the key! He seized an opportunity and went back to school and have never looked back. Oddly enough, he lost his engineering ring shortly after being accepted into veterinary college; some might call this fate.
He wears a couple of "hats" at GVC. His vet role allows him the pleasure of engaging with clients and their furry companions and helping them with their issues and providing education. He also gets the opportunity to perform surgery and dentistry (a special interest) which plays nicely into his fix it, logical (engineering-trained) thinking process. His ownership role affords him the opportunities and challenges of leadership while his team endeavors to provide an exceptional client experience in a welcoming environment.
Derek lives in a busy home with his wife, Anne, four teenage children, two dogs (Grace and Kia) and a cat (Zazou; who thinks he is a dog!). His home life mostly involves chauffeuring kids to their sporting, recreational and social events, spending tons of time at arenas as a hockey trainer and squeezing in time to run, play shinny on his outdoor rink and get away to the cottage (one of the best places on earth) where he can swim, kayak, tinker and fix stuff and enjoy reading a good novel.
 __________________________________________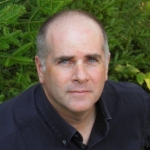 G0620 Andy Osburn, BSc.MSc.MBA. (Co-founder and CEO, Equals6.com) PG, Class of '93 is a seasoned entrepreneur and has over 20 years of experience in software engineering and start-up technology ventures. His latest start-up, www.Equals6.com , is the professional social network for students. Equals6 connects students with the three things they need most; funding, career opportunities and mentoring.
Equals6 allows students to build a professional network of peers, mentors and potential employers which they can leverage to gain that critical first job in their chosen career path. Members are able to participate in scholarship crowdfunding, access the hidden job market where personal connections dominate and find mentors to guide them. For employers, Equals6 offers recruiting tools to identify and engage the best students and graduates.
Prior to co-founding Equals6 he was CEO and CTO at Diaphonics, a voice biometric technology company. Andy has previously occupied various technical and operational roles with the Royal Canadian Navy, primarily in the area of combat control systems. Andy holds a B.Sc. from McMaster University, a M.Sc. in acoustics from Royal Roads Military College and a MBA from Saint Mary's University. He is also a Certified Information Systems Security Professional, a Certified Information Systems Auditor and is certified in the Governance of Enterprise IT. Andy has competed in a number of marathons and triathlons including Ironman Canada and Ironman Florida.
__________________________________________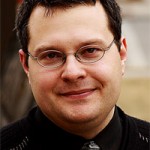 22455 Jeff Jones was born in British Columbia and grew up in Calgary. He joined the Army at 17 and earned a B.A. in Business Administration from the Royal Military College in Kingston, ON – Class of '02. In 2003, Jeff suffered a training injury which God used to awaken a living faith in Christ. After leaving the Army in 2005, Jeff took his M.Div. from Canadian Southern Baptist Seminary in Cochrane, AB. Jeff also works in a hotel and he and his wife Erin live in Calgary with their four children.