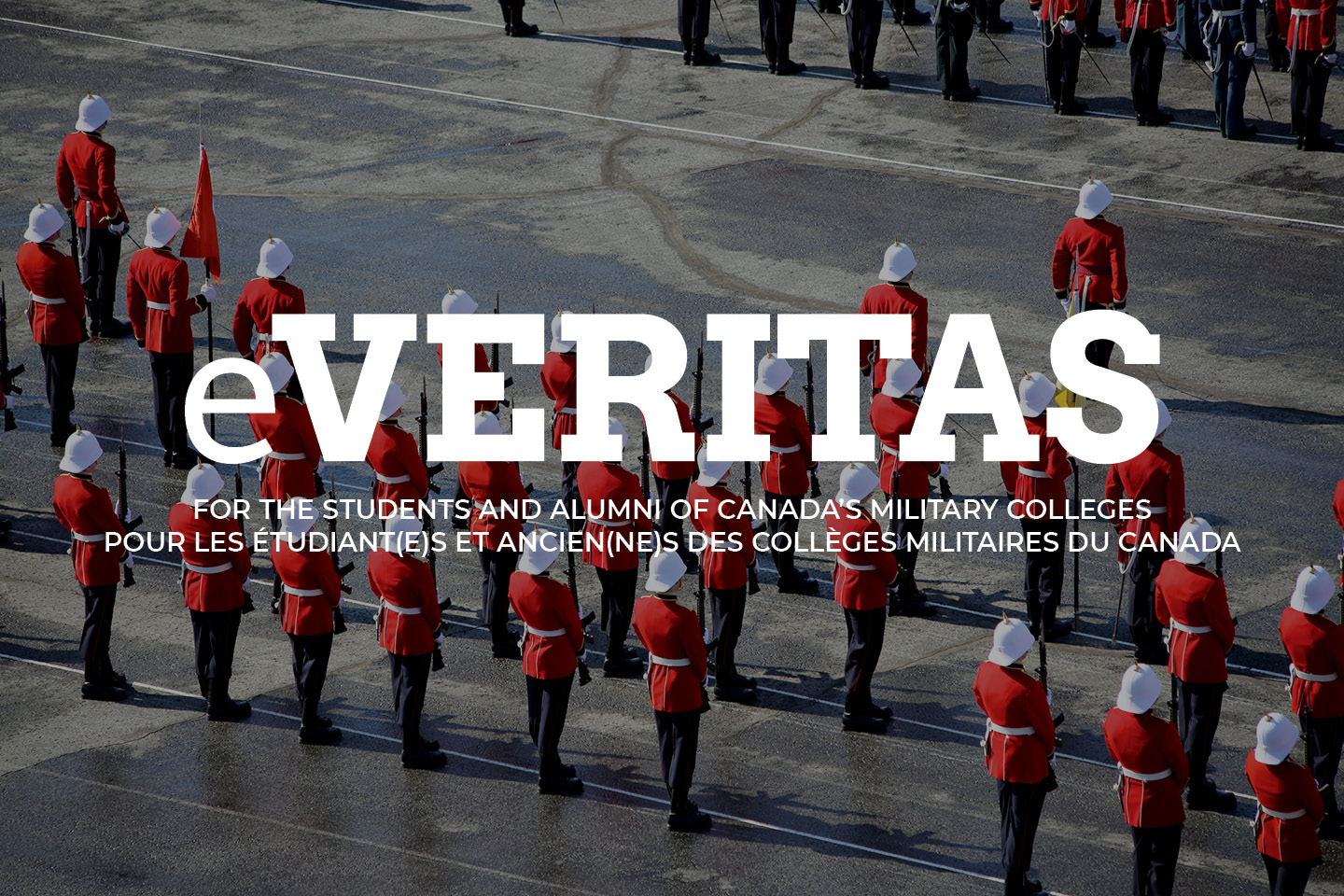 We are always on the lookout for ex-Cadets to add to our Class Notes section. If you are or if you know of an Ex Cadet with something interesting going on, we want to hear about it! Whether it's career related or more related to personal/family life, we would like to know what's going on with you and / or them.
Just send a short write up, and, if you want, a recent JPEG appropriate photo, to: everitas.classnotes@gmail.com.
6190 Ralph Lamoureux graduated with the class of 1964 which was the last class to spend their recruit year in the Frigate under the bent and twisted control of the previous recruit year who were now the second year. He is now retired living near Perth, Ontario in Maple Syrup country on 25 beautiful acres of forest and meadows which he and his wife Cheryl bought in 1998. His two sons who live in Ottawa have blessed them with six grandchildren, three boys and three girls ages 2 to 12. Besides the obvious activity of babysitting their grandchildren and attending their sports activities like speed swimming, basketball, soccer, baseball etc. he spends most of his time golfing and travelling and in supporting his church and community. But, enjoying the quiet life in the country is his favorite pastime where he is able to reflect back on all the blessings that he has received over the past 72 years. The four years spent at RMC remain one of his fondest times.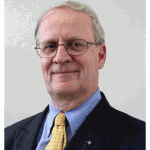 6349 Alain Pellerin, Class of  '65, has been the Executive Director of the Conference of Defence Associations (CDA), a defence advocacy group of 51 defence associations representing the three services and the Royal Canadian Legion, and of the CDA Institute, since 1998. Over the years Alain has directed the stunning growth and success of both the CDA's and the Institute's activities, including the annual Ottawa Conference on Defence and Security, a world-class gathering of defence policy experts. This year's Conference on Defence and Security will be held on 21 and 22 February at the Fairmont Château Laurier, Ottawa, and will feature speakers from Canada, the United States, UK, France and Australia, including General Thomas Lawson, Canada's Chief of the Defence Staff and former Commandant of the Royal Military College; Admiral Samuel J. Locklear III, Commander U.S. Pacific Command; Dr. Ian Brodie, former Chief of Staff to the Prime Minister; the Hon. Pamela Wallin, Chair of the Senate Standing Committee on National Security and Defence; General Keith Alexander, Commander U.S. Cyber Command; Dr. Douglas Bland, former Chair of Defence Management Studies, at Queen's University School of Policy Studies; Amiral Édouard Guillaud, French Chief of Defence; General Charles Jacoby, Commander U.S. Northern Command; Lord Peter Levene, U.K. Chairman of the Report on U.K. Defence Reform; Admiral William McRaven, Commander U.S. Special Operations Command and Lieutenant-General Stuart Beare, Commander Canadian Joint Operations Command.
The annual graduate student symposium, another of the Institute's activities that is overseen by Alain, is held each year in Curie Hall in collaboration with the Royal Military College of Canada and brings together the top-leading defence studies graduate students from across Canada , the United States , and other countries to present their research on defence and related issues. Alain has also directed the growth in the importance of the Vimy Award programme that recognizes, annually, one Canadian who has made a significant and outstanding contribution to the defence and security of our nation and preservation of our democratic values. The Vimy dinner is held each year at the Canadian War Museum. A large number of Officer Cadets, from both Military Colleges, have, over the years, participated in this event. Alain will be retiring from this position later on this year.
Alain and his wife, Cheryl, have one daughter Axelle and reside in Ottawa .
7553 Karol Wenek, Class of '68, Director General Military Personnel (DGMP) leads the personnel management "Fight of Tomorrow" (2-10 years) through the development and integration of a personnel-management strategy that is aligned with the Level-0 defence strategy.
11052 Glen Bucholtz, Class of '78, and his wife Karen have returned to Canada after 5 1/2 years living in Gonzales, Louisiana (about 45 mins west of New Orleans). During that time, Glenn was Plant Manager of the Shell Chemicals Geismar Plant and became an ardent fan of the LSU Tiger college football team. They survived Hurricane Gustav, a near breaching of the Mississippi River levee and an alligator who took up residence in their backyard. Karen and the Parish Wildlife Officer caught him one day and put an end to that uninvited pet!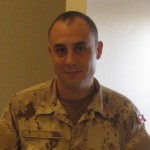 Glenn completed 32 plus years working for Shell and they have retired to the sunny Okanagan in Kelowna.
21328 Mathieu Boutin, Class of '99, just came back to Canada from a three year posting in US Central Command Headquarters in Tampa, Florida. This summer, he joined the newly formed Canadian Joint Operations Command Headquarters in colder Ottawa. Since graduation, he has been posted to Valcartier (twice), Montreal, Tampa and Ottawa and served in Bosnia, Afghanistan and Haiti. He is married to Isabelle, and they have three daughters, Alexann (8), Elicia (6), and Clara (4). He still enjoys the odd hockey game from time to time, but now spends much more time in the arena stands watching his figure skating daughters.