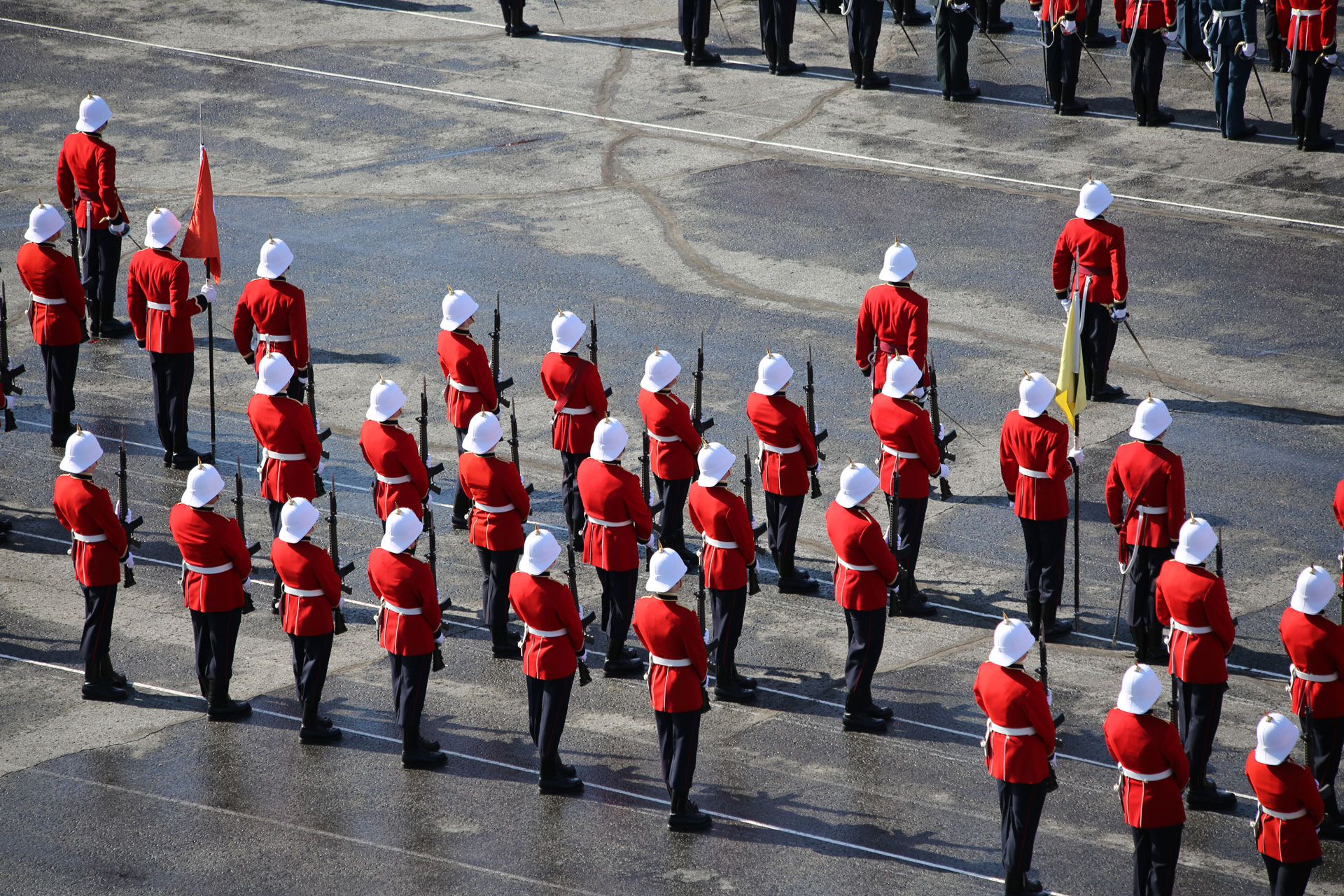 Class of '64 Hosts the RMC Sandhurst Team
On the Monday of RMC Grad week, the Class of '64 hosted 20 Members of the 2010 RMC Sandhurst Team to a beer & pizza lunch in the Cadet Mess "Snake Pit".
As the RMC Foundation Sponsoring Class for the Sandhurst Team, the members of the Class of '64 who could attend were pleased to congratulate the team on their excellent efforts in this year's competition at West Point in April. Cmdre. Truelove, RMCC Commandant, added his support to the team for their commitment to military excellence embodied in the goals of the team.
The Class of '64 members were impressed with the confidence and enthusiasm shown by the Sandhurst team. We shared stories of cadet life, past and present, and felt very welcomed by the team. We wished the graduating team members well on the next stage of their careers and assured returning RMC Sandhurst team members of continuing support from the Class of '64…
6182 – Bob Harrison;
5790 – Al Barden;
6211 – Hamish Taylor;
6090 – George Bruce;
6164 – Brian Cameron;
6190 – Ralph Lamoureux; and
6192 – Peter Mace