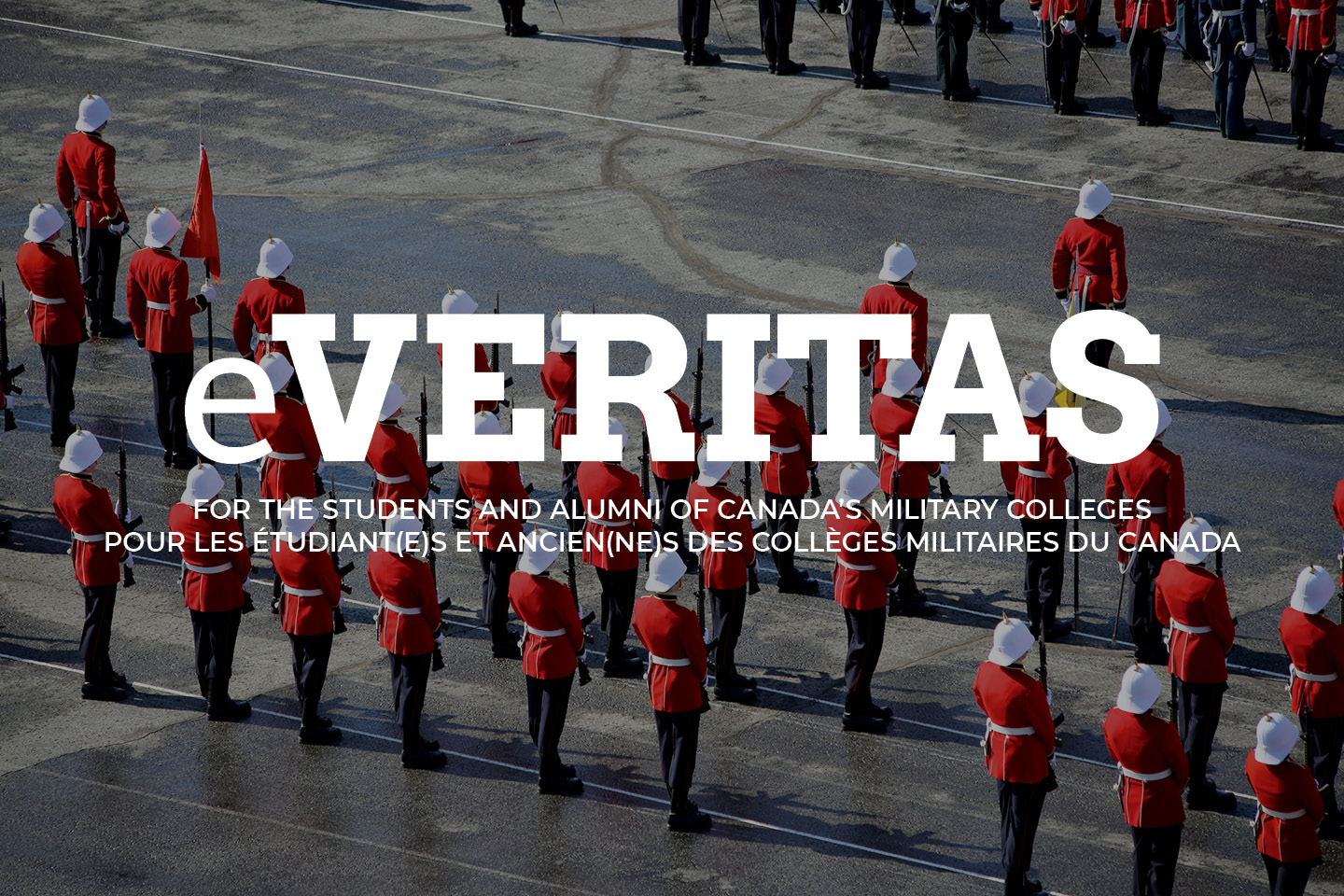 About the author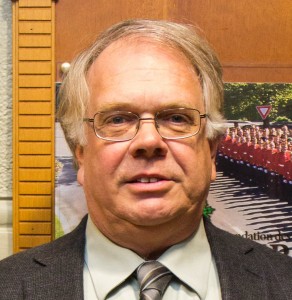 Claude Scilley is a journalist who spent most of his career in the sports department of the Kingston Whig-Standard, where he began covering high school and intercollegiate sports – including reporting on athletics at RMC since 1972.
A leading authority on all levels of sport in the Kingston area over the last four decades, Claude has been recognized for his work by the Ice Skating Association of Ontario, the Ontario Lacrosse Association, Ontario University Athletics and Queen's University. In 2008 he received the K.J. Strachan Award for editorial writing from the Ontario Newspaper Association.
Coaching life not at all like work for 14080 Andy Scott
By CLAUDE SCILLEY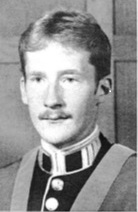 When Andy Scott reflects on his time as an athlete and coach at Royal Military College, there is no shortage of achievements of which to be proud: Back-to-back wins as a goaltender in the annual hockey match with West Point; a first-round playoff win over Queen's as a coach.
"Certainly, that was one of them," Scott said, on the phone from Landisville, Pa., where he is now assistant coach of the Reading Royals of the East Coast Hockey League. Another highlight, he notes, is the 3-0 defeat of West Point as a coach in 2000.
Above them, though, is something a little less tangible, a little more abstract. Scott takes great pride in hearing from his former players, and seeing the progress they're making in their military careers.
"There were some doubters at RMC as to whether bringing in high level hockey players was going to translate into good officers," Scott recalled, "but I think the numbers have borne out that, by and large, good athletes who also have good academics tend to make good leaders, at maybe a little higher rate than the normal population."
The reason for that, he suggests, is simple.
"Particularly with team sports, you're brought up in an environment where you have to work as part of a team, which is what the military is all about. You learn lessons about putting the team before yourself, goal-setting, self discipline. You don't get to a high level of athletic achievement without a lot of self-discipline and effort and determination.
"Those are all qualities that make a good leader, and are the kind of qualities that the military is looking for."
Scott began his military career as a cadet at Royal Roads in 1979. Two years later he landed at RMC, where he was a two-sport varsity athlete, playing soccer and hockey. It was with the hockey Redmen that Scott left a lasting legacy, with back-to-back one-goal wins over Army in 1982 and 1983.
"I still give the Rileys grief about that when I see them," said Scott, who would cross paths with former West Point coach Rob Riley at tournaments. His brother and current West Point coach Brian Riley recruited players from the junior team Scott coached before taking the job with the Royals.
Make no mistake about the significance at the college of those victories. RMC hadn't won at West Point since 1959, and hadn't taken consecutive wins from Army since 1938.
The 1982 game was in Kingston, where the Redmen prevailed 4-3 in a game whose importance was amplified by the fact that RMC didn't play in a league that year. "We only played exhibition games," Scott said, "and it was the biggest game on the calendar."
Scott recalled facing 42 shots that day. "I remember them being up 3-2 with about five minutes to go in the game and John Forrington scoring his third goal in a row to tie it," he said. "Then about 20 or 30 seconds later Steve Noonan scored the game winner and I remember it being a real nail biter right down to the end."
The next year RMC won 3-2.
"They outshot us 50-17," Scott recalled. "We had a 3-2 lead going into the third period and I think we got one shot (on their goal)."
Scott recalled RMC as a place that fostered "a lot of good friendships." Scott was named the college's outstanding athlete in his third year. "Certainly for me," he said, "sports was the best part of it."
With his degree in engineering physics, Scott entered the electrical and mechanical engineering branch, and his first posting after graduation was to Germany, where he served as a maintenance officer with 4 Service Battalion and 2 Battalion PPCLI.
"They had a great hockey league over there," he said. "Each of the units had a team, and we'd get five or six hundred fans at the games. It was a mini-NHL over there. The whole community got into it, and it was a lot of fun."
From Europe Scott was posted to NDHQ in Ottawa. He left the Forces in 1992 with the rank of major, then completed his MBA at the University of Ottawa and went into a public service executive training program.
"I had to make one of those decisions in life," he said, "whether to take a traditional kind of job in government or business, or try to make a go of it as a coach."
Scott said coaching was something he'd always harboured ambitions to do. He first coached soccer, then in Ottawa got involved in youth hockey and did some assistant coaching with a junior A team.
"When Jacques (Tremblay) left RMC I threw my name in there and was lucky enough to get the job."
That was in 1996. Four years later the Paladins won their first playoff game since joining Ontario University Athletics and subsequently won their first series, over Queen's. In the division final against Toronto, RMC extended the Varsity Blues to the maximum three games before being eliminated.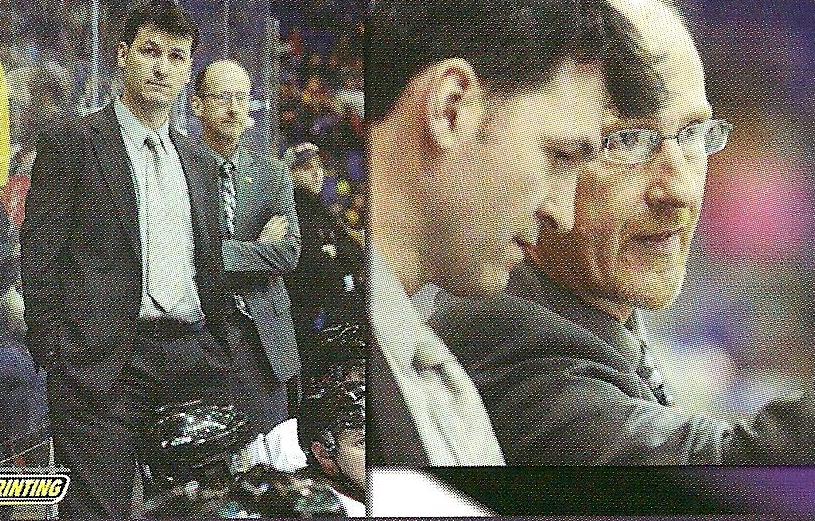 Scott left RMC in 2001 and that summer he got married and moved to southeastern Pennsylvania, where his wife "had a pretty good job." He and Kelly have two children, Reagan and Owen.
He dabbled in coaching youth hockey there until the fall of 2005, when, on short notice, the local arena owner asked him to take over the Central Penn Panthers, a team in the Metropolitan Junior Hockey League. "It was a team that hadn't had any success in the previous seven or eight seasons," Scott said, "but we managed to turn it around."
The Panthers enjoyed seven straight winning seasons, won the league championship in 2009 and made three appearances in the USA Hockey junior nationals, winning a silver medal, also in 2009.
"Working with the junior kids was very rewarding," Scott said. "They all come to it with a dream to move on to NCAA hockey so we're the first step in the chain from youth hockey, trying to move them on to the USHL or the North American Hockey League, which are the top junior leagues down here, ultimately hoping they move on to college hockey."
This year he was hired as an assistant with the Reading Royals, a farm team of the Washington Capitals.
"To get the opportunity to coach pro hockey, and work with some of Washington's prospects, for me it (fulfilled) a lifelong dream. I worked for a tremendous head coach in Larry Courville. It was an absolutely outstanding experience."
Up until the playoffs, that is. The Royals finished first in the Eastern Conference, tying the franchise record with 46 victories. That earned them a first-round post-season match with the eighth-seeded team but in a tightly bunched conference, that team finished just 12 points in arrears of a Reading club that ran smack into a long-time playoff nemesis.
"Their goaltender killed us," Scott lamented. "He had a .970 save percentage in the series and we just couldn't find a way to solve him."
Don't count on that setback for one minute diminishing Scott's love of the vocation.
"A wise man once said to me if you're doing what you love, you'll never work a day in your life.
Previous e-Veritas article: Andy Scott and Rob Riley talking about the West Point / RMC hockey series