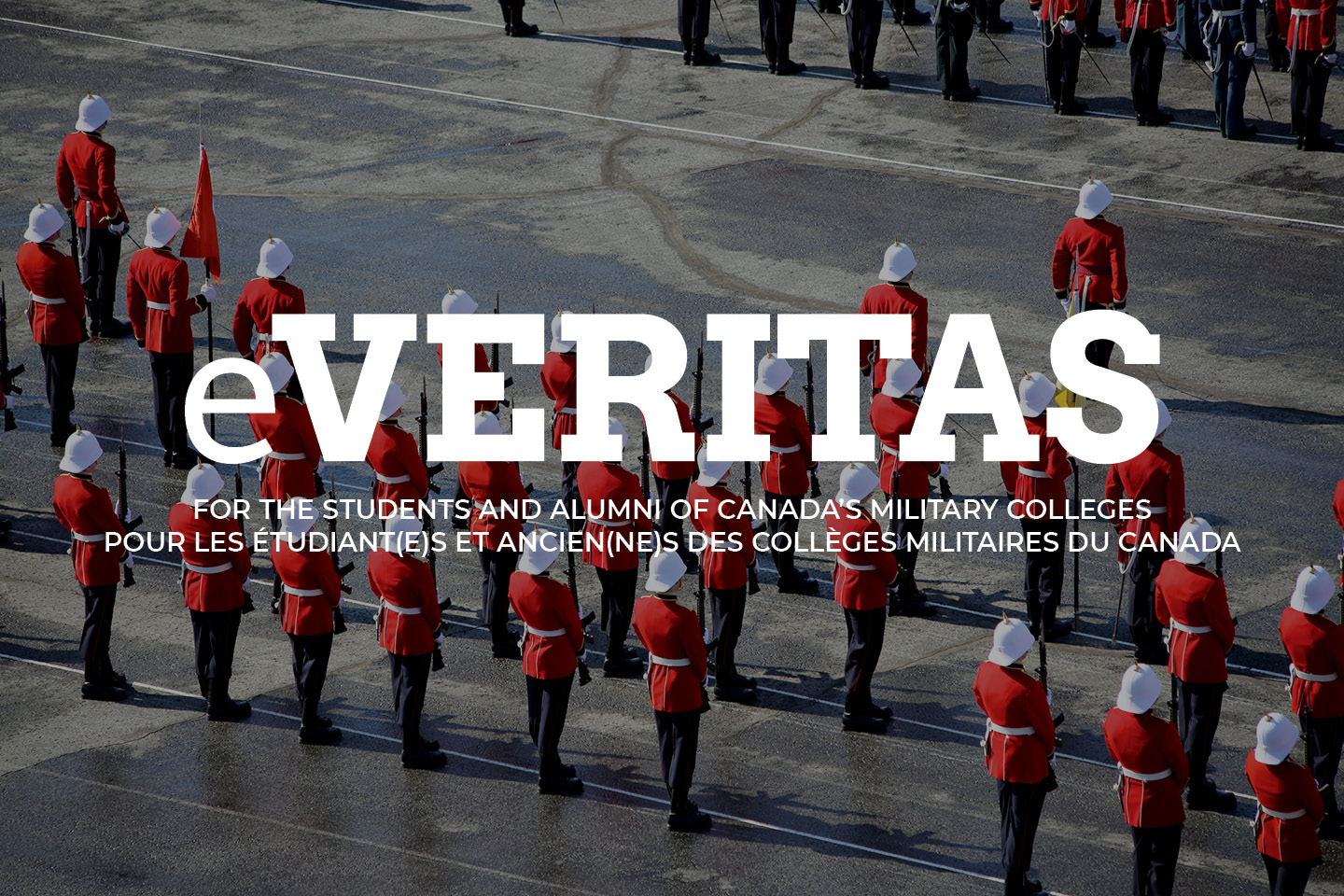 'Daddy, I want to wear one of those red jackets'
By CLAUDE SCILLEY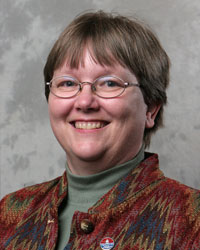 You might not suspect that the first woman to be named an outstanding athlete at Royal Military College dreaded the thought of physical training.
"I was in PT hell at RMC," Dorothy Hector says today, almost 30 years after she received that honour. "I couldn't run to save your life.
"I could beat you up, but I couldn't outrun you."
Indeed, she probably could.
Hector, who came from a long line of NCOs, began studying judo in Petawawa and when the family moved to Kingston she joined Ron Lloyd's Cloverdale Judo Club. "Ron was an amazing man," Hector said. "He would describe me as the pussycat that turns into the tiger."
It was a characterization that brings a smile to Hector's face today. "I was a shy kid and when I did judo at the club, definitely, I was a pussycat. I was not aggressive, but put me into a competition, and it was entirely different."
Opponents at the Ontario Winter Games in North Bay discovered that in 1977, when Hector won a gold medal. "That was when it became evident that I was going to be good at the sport," Hector recalled. Later that year, she was fourth at the first Pan American championships for women in St. Louis. That was followed by two bronze-medal performances at Canadian championships, one when she was still a junior competing at the senior level, and another in 1982, when she was at RMC, a member of the first class of women to attend the college.
Hector shared a story her mother liked to tell of when she first became aware of RMC. Dorothy was four years old and Queen Elizabeth was embarking from the yacht Brittania in Navy Bay, so the Hectors positioned themselves opposite the Memorial Arch at RMC to view the motorcade.
"She came out in a convertible through the RMC arch, which was lined with cadets in their red serge," Hector said. "It was quite the beautiful day. It was also when we painted the city dump white so she wouldn't see it.
"I was standing there with my little Canadian flag and Mom tells the story that I said, 'Daddy, I want to wear one of those red jackets,' and he said, 'That's nice, dear.'"
Because of the family heritage, a military career was something Hector always had in her thoughts, even if RMC was, at the time, an impossible dream. "As kids grow up you change your mind, you want to be an orthodontist, you want to be a firefighter and you want to do all kinds of things," she said, "but when (defence minister) Barney Danson announced that women would be accepted into RMC in 1980, I changed my whole program at high school."
Hector went to summer school and a sixth year of high school to make sure she had the right credits to apply for admission to RMC. She re-took courses to make sure her marks were good enough to be a viable candidate.
And she made it.
"It was to my father's delight," she said. "Sadly, he didn't live to see it. He died before I was accepted into the college, but he knew I'd applied. He definitely wanted me to have a university education and he was definitely proud to know that's what I was going to seek to accomplish."
When you're among the first to do anything, there are challenges, Hector said. It was no different for the women in the first class of RMC cadets.
"When you are experiencing something for the first time and you're 18, sometimes (those challenges) seem to be bigger than they actually are because they're through the eyes of an 18-year-old," she said, "but it was an experience that set me up for the rest of my life. If you look at the positives, which is 99 per cent of them, I went on to a military career (and) I went overseas and into war zones as a civilian well prepared and trained to understand the environment I was in."
Hector graduated in 1984 and after 13 years in the Canadian Forces, she left with the rank of captain in 1991 to undertake humanitarian work, endeavours that took her to 68 countries. Often she was the first person into major disaster areas and knowing how to handle it, and to be able to establish relief efforts, came from things she learned either while she was at RMC, or in uniform, Hector said.
"It was the confidence and the self-awareness and (the knowledge) that, 'I'm capable of doing this,'" she said. "The leadership skills that are instilled in you as you progress through the years at RMC, the experience of practising those skills, and having them fairly well honed by the time you graduate … when you come out you're already five years ahead of others from other universities because you've got work experience.
"Granted, everybody catches up later in life, but it really sets you up to start off well ahead. It's up to you then to make something out of that and fly on your own."
Hector's first foray into international relief work was with CARE Canada in the former Yugoslavia in 1993. She was there until 1995, by which time she'd been seconded as an administrator of peacekeeping operations by the United Nations Protection Force, with which she finished as the chief of staff.
That set Hector up for joining the World Food Program, and work throughout southeast Africa, where she was involved in the largest relief effort to that time in 2000, helping to feed 8 million people in Malawi. She was also in the Indian province of Gujarat within 24 hours of the Bhuj earthquake in 2001.
It was fulfilling work. "There were moments," Hector said, "but yeah, I had a really good time."
Some of those moments came when she had to negotiate freedom of movement of humanitarian aid through disputed territory. Typically, she'd have to leave her radios and cell phone behind, so she couldn't be tracked. "You have moments where you have to trust that the reputation you've created in that part of the world will protect you, and have the confidence that you've done all you can do (to foster that).
"When you're successful and it all works out, it really is something special, because it means you really have made an inroad to enable people to be helped, regardless of what side of a conflict or discussion they're on."
In one particular case, she had to deal with a local warlord who stood between her relief supplies and the people who needed them. "Given that he was Islamic, it was an interesting discussion, being a woman," Hector recalled. "However the respect I got just for going through the process to speak to him was significant enough that we got our trucks moving and no one was hurt, which was a good thing."
Hector recalled it as rewarding and fulfilling work.
"I grew up reading National Geographic and dreaming about all those places, the Taj Mahal, the different pictures of the different cultures and people, and I ended up experiencing all of it, living what I thought was a dream. The difference was, of course, I was responding to people's worst moments, but, really, that was a job where you couldn't ask for more, because not only were you there to help, and you did help and you made significant impact on people's lives at very important, crucial moments, but then on the weekend, when you had a day off, you got to go see some of the beauty that that culture or that area had to offer.
"That's special."
Hector is now a city councillor in Kingston. First elected in 2006, she plans to run for a third term this autumn. The idea of entering politics was something she'd long entertained for the day when her career with the World Food Organization ended, and an opportunity to test the waters presented itself when Hector left the Philippines to come home and care for her mother, who was ill.
"I was dithering around on leave without pay and there was an election," she recalled, "and I looked around and I didn't really have a lot to do other than visit Mom in the hospital and take care of things at the house to organize it for her return.
"I thought, 'Well, I want to try this,' so I put my name out there to get the experience so that when I retired, I'd know how to do this and I'd have the experience."
Two things happened to alter that path: Hector needed to leave her job to take care of her mother, and she won the election in a landslide. "Surprise, surprise," she said.
Hector says she's enjoyed her time on council. "Every minute," she said, "almost."
"I actually enjoy being a city councillor. Every day there's something new to learn and experience. That's what I enjoy the most — trying my best to make things better for the people who live here, and also to experience nicer things myself."
Hector looks back fondly on her athletic career. She also played softball, and she was on "all the school teams" at Frontenac Secondary, where she threw javelin and shot and played soccer, volleyball and basketball. "If you wanted a bruiser," she said, "that was me."
She also played hockey with the city's junior team, at a time when women played full contact. She happily recalls that she was one of the few women at the college who could play with the men. "It was fun when I'd go out there because the guys wouldn't understand that I had that background and when they saw me on the ice it was, 'Oh.' I wasn't a star by any sense but I did play a lot and had a lot of fun."
She regrets that contact has evolved out of women's hockey.
"It's an excellent game, don't get me wrong, but I can't go out on the ice anymore because I'm always in the penalty box," she said, chuckling. "The last time I played hockey, because I can't skate fast at all anymore, there I am, doing the typical defence thing, taking the man. I never played the puck, I always took the man, so now I'm always in trouble.
"Old habits die hard, so now I just stay off the ice."
More Claude Scilley articles on his own blog