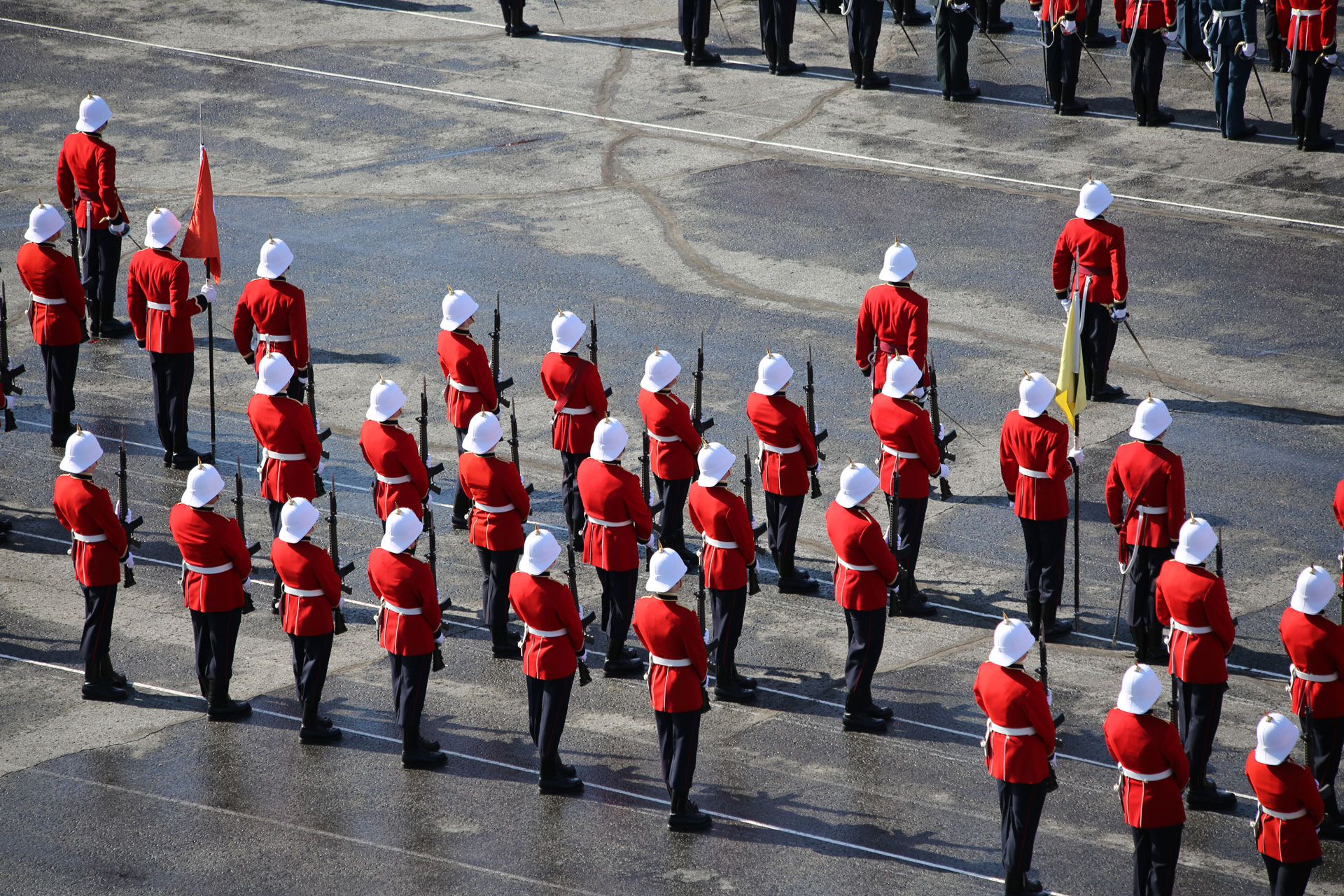 Go TEAM CANADA!!!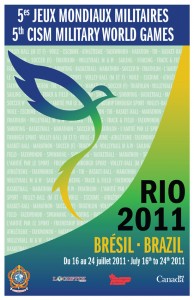 The 5th CISM World Military Games are about to begin in Rio de Janeiro Brazil from July 13th to 26th. The Canadian Forces is sending a large contingent of athletes and staff to compete in many sports. The 2011 games will showcase 20 sports, 15 of which are Olympic sports, as well as five military sports including orienteering, parachute, naval pentathlon, military pentathlon and aeronautical pentathlon. Three sports that have a strong RMC connection are women's volleyball, men's basketball and women's and men's fencing.
Dubbed the "peace games" this international spectacle of sport is the beginning of many key sporting events that will be hosted by Brazil over the next ten years, including the 2016 summer Olympics. This is the first time a hosting nation has built specific Athlete Villages for a CISM event, which can house 7,000 people, and once the games are complete the village will be turned over to the Brazilian Armed Forces for military personnel. One of the villages will also be used for housing athletes the Olympics.
Much planning and preparation have gone into the CFs CISM sports programs to prepare for this major sport games. Team managers, coaches, admin staff and medical personnel are all prepared to provide professional top quality support for the Canadian Forces athletes as they compete against the best in the world. The CF athletes are proud to represent Canada in their respective sports and have worked hard to prepare for this once in a lifetime event, which focuses on "friendship through sport".
The following are highlights from RMC's Women's Volleyball Head Coach Carolyn Weldon, Men's Head Basketball Coach Scott James and Fencing Coaches Patricia and David Howes, who all proudly hail from the Athletic Department here at the college.
Women's Volleyball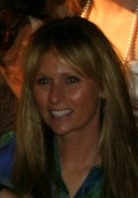 CISM women volleyball is off to Rio …the squad has three current RMC student-athletes competing this year at the 5th World Games. We will face off against some of the best teams in the world – Brazil, China and Germany. Brazil is ranked 1st in both senior women's and juniors in the world.
After RMC women's volleyball's very successful season the following students were identified, selected and approved to attend the Games. Fourth year Melissa McCoy and two Third years Brianne Baum and Kelsey Chang. At 6'1″ Melissa will be a starting power hitter led by 5'7″ setter Brianne and Kelsey filling the defensive specialist for the team.
In addition there are six RMC graduates joining the squad: Claire Bramma, Julia Rantz, Leah Sherriff (West), Jillian Bristow, Emmanuelle Gratton, and Brenda Andrews. The last three positions were filled with the following athletes from across Canada: Sarah Degen, Kristen Elliott and Carrie de Roo. RMC Ath Dept Staff PE Manager Kelly Lupton and PE Instructor Mara Mazarolle will also be working with the women's volleyball team.
The Women's Volleyball team is focused on team spirit and harmony to achieve a good performance.
Men's Basketball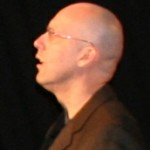 Everyone is very excited to represent Canada at the upcoming WMG. Officers who have played at RMC in the past give credit to their playing experience at RMC, and their long hours of training and high level of competition in the OUA, as direct factors towards being able to compete at the WMG. CISM basketball is a very high level sport that provides professional athletes from around the world to compete for their country. Many teams are comprised of Division I professionals from around the world and the competition will be a high level tournament.
The following military members, besides RMC Men's Basketball Coach Scott James, will be attending WMG and all have graduated or work at RMC;
Capt. Brad Krajcik – Graduated and played for RMC
Capt. Grant Anderson – Graduated and played for RMC
Capt. Matt Bentley – Graduated and played for RMC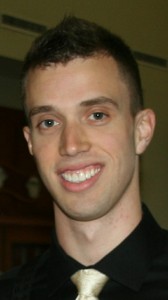 2Lt Nick Cooke – recently graduated and played for RMC
The team schedule is as follows:
17 Jul Trinidad & Tobaggo vs Canada
18 Jul Cyprus vs Canada
19 Jul Canada vs USA
20 Jul Canada vs Greece
21 Jul – Canada vs S. Korea
Men's and Women's Fencing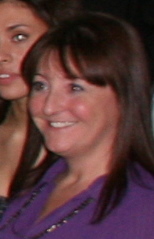 Canada's CISM Fencing Team is making its debut at a World Military Games and the athletes and staff are very motivated and excited. Although the fencers have participated in three CISM World Championships, two European Championships and several foreign and domestic training camps, this is their first time at a World Games. Thirteen of the fifteen team athletes have come from the RMC FENCING program over the past nine years. In fact the entire women's fencing team is comprised of former OUA fencing medalists and banner champions from years gone by. Veteran fencers include Capt Marilyne Lafortune, Capt Sarah McRae, Capt Natalie Jones, Capt Sarah Rogers, SLt Chantel Helwer (nee Lemay) Lt Jackie Power, Lt Michelle Guertin as well as recent graduate 2Lt Nicky Sapera and varsity fencer OCdt Laura Smith.
xxx


On the men's team Lt Brendan Kilburn, 2Lt Michael Dubois-Boudassa, 2Lt Eric Castellani and OCdt Tucker Densmore will join MCpl Jean Lelion(Montreal) and Canadian National Epee Team athlete Cpl Hugues Boisvert-Simard (Quebec City). Boisvert-Simard just double medalled at the Pan Am Championships in Reno, Nevada last week winning a bronze in individual and silver in team men's epee.
The fencing program in Brazil will include both individual and team competition and will take place from July 19th to 24th. The CISM fencing team will depart on July 11th and will have several days to acclimatize and train in preparation for their competition days. At the pre-Brazil Training Camp, held July 9-10th at RMC, the athletes focused on team-building, consolidating key skills, and psyching up for their Games experience.
The Canadian Forces staff and athletes are always well respected at CISM events, and members of the CF can be assured that Canada will be well represented by all those participating in the 5th World Military Games in Rio, the "Peace Games". Good luck to all the athletes!
For more info please check out these sites:
Main website: www.cismcanadateams.com.
– On this site, under the 2011 Military World Games section, click on the Connect with Us page.
– Here you will find links to our Facebook page, Twitter feed, and Flickr page. All should be publicly accessible (i.e. you do not need to be a member of Facebook or Twitter to view the content). However, access from DND and NPF computers may be limited due to network blocks.
For the Facebook page, the direct link is http://www.facebook.com/pages/5th-MWG-Canada-Teams-5es-JMM-%C3%89quipes-canadiennes/153145851422401.
For the Twitter feed, the link is www.twitter.com/@5MWG_Canada
For the Flickr page, the link is www.flickr.com/5MWG_Canada