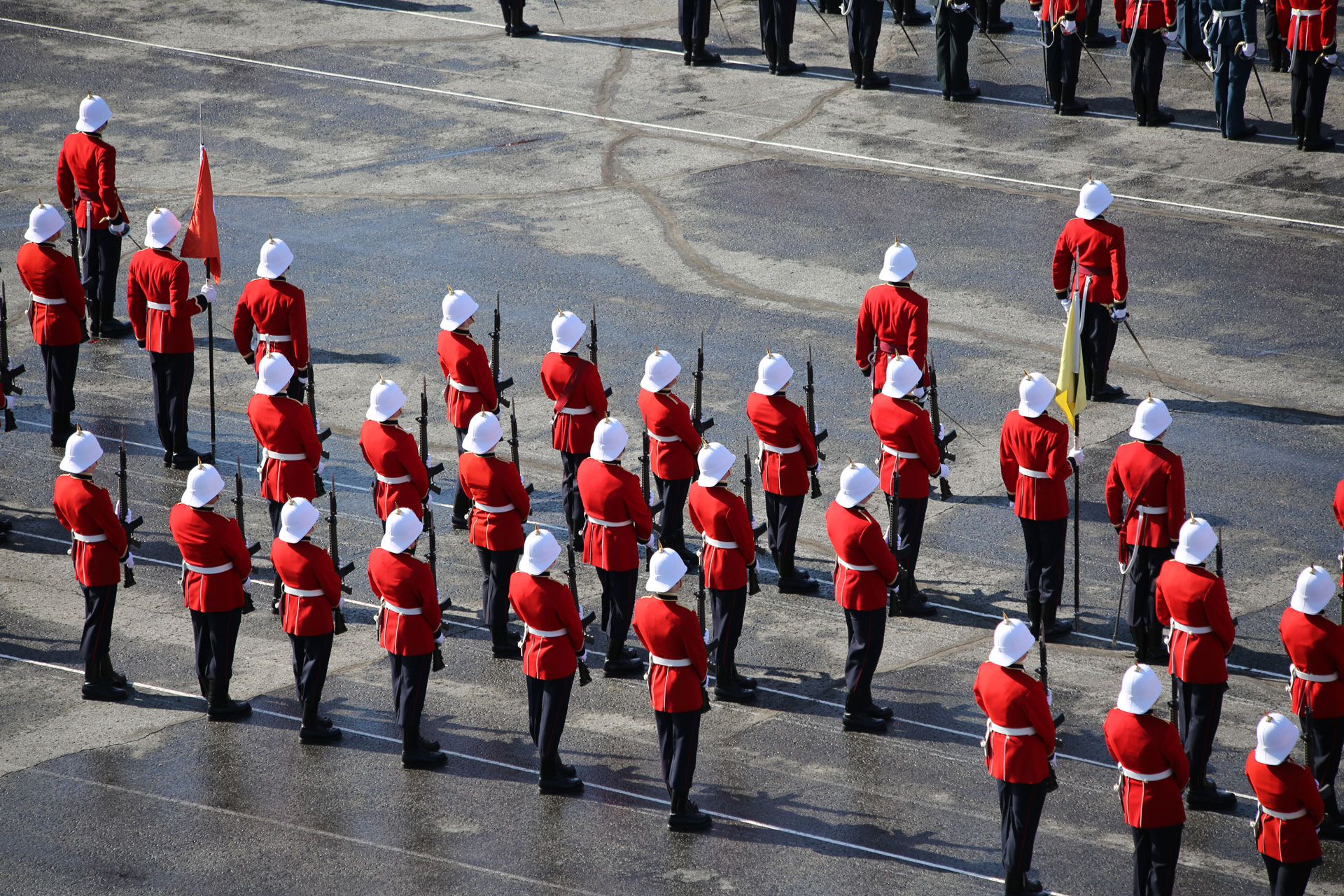 "Logo courtesy of Sleeman/Unibroue"
25892 NCdt III Meghan Thompson interviewed , 15414 Catherine Paquet-Rivard one of fifteen Ex-Cadets who will raise money for the Danny McLeod Athletic Endowment Fund by paddling a voyageur canoe from Ottawa to Kingston this September, 2011. Readers can make a pledge or donation at www.rmcclubfoundation.ca.

College Experience
Completing prep year and then a four-year Bachelor of Business Administration at CMR, Catherine Paquet-Rivard graduated in 1986 as part of the second year of female cadets from the college. She was involved with the band, fencing team, Rempart (the CMR student newspaper), and the cross-country running team over the course of her five years at CMR. Holding both the position of Cadet Wing Band Master (CWBM), Cadet Flight Leader (CSL), and Deputy Cadet Squadron Leader (DCSL), Catherine easily kept herself busy as an officer cadet at the college.
Among the most important aspects of Catherine's college experience was her participation in the band throughout her five years at CMR. Starting with just a few officer cadets playing during chapel, the band soon gained enough support to warrant the hiring of a Band Sergeant and the appointment of a band leader—Catherine Paquet. As the first ever CWBM at CMR and a founding member of the band, Catherine watched as the band grew from a handful of officer cadets into a 40-piece military band with woodwind, brass, and percussion sections. A French horn player herself, Catherine noted that the best part of the band was that it was a volunteer group, so everyone there really had "the cause of the band of heart." While many at the college seemed to dread parades, Catherine looked forward to them. Parades offered a chance for her to do what they loved doing: play music.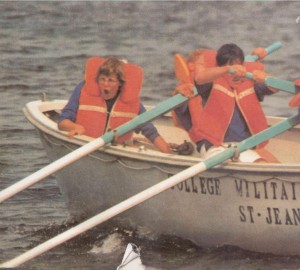 Besides playing in the band, Catherine was also a varsity sports player at CMR. Starting with fencing in Prep Year, Catherine eventually switched to doing exclusively Cross Country running. Two of the four years that she was a member of the team, CMR's female cross-country runners won the Quebec provincial pennant for having the fastest times. Between late night varsity practices and early morning band meetings, it is unsurprising that Catherine chose to focus on one sport.
When asked about her favourite memory, however, Catherine didn't talk about her time with the band or her time with the running team, but rather of the coincidence of her first meeting with her would be husband. Two years after graduation Catherine Paquet married 11306 Pierre Rivard, RMC '77, who was posted at the same base with her. Before the posting, however, she had first known him as her Third Year statistics professor. Never quite remembering where he was in the curriculum, the then 28 year-old major would ask regularly to take a look at her notes in order to determine what he needed to teach to her class that day.
Besides the ability to multi-task and handle a full schedule that came from her time at CMR, one of the most important messages imparted to Catherine during her time at the college was that "the show must go on." Applying this mindset to the rest of her life, Catherine learned that regardless of how difficult something may seem, it is essential to stay calm and project serenity.
Career
After CMR, Catherine completed her four years of compulsory service in Ottawa, and then spent three years raising her children before re-enlisting as a C-Class reservist for another four years. During her first four years, she worked primarily in Ottawa a system analyst for the supply mainframe of the Forces supply system. When she returned after having had her two children, she worked with Canadian Forces recruiting, eventually as the recruiting wide-area network manager.
Later, having completed her Masters in Business Administration with a specialty in Management Information Systems in 1994, Catherine left the Canadian Forces to join Global Knowledge. Course director of remote access and security courses, and then Director of Technical Resources for Canada when she retired in 2003, Catherine is presently back working for Global Knowledge as a part-time lecturer for security courses. With eight books on the subject already of security, and a ninth on the way, it is obviously her area of expertise.

Hobbies and Pass-times
Admitting that during her time at the college her four-pillars leaned heavily towards athletics, she also expressed that her life afterwards has been just as active. In 2002 and 2003, Catherine volunteered with the United Nations mission in Kabul, to train Afghan public servants in the area of networking.
Loving the outdoors and almost all kinds of outdoor activities, it seems that even traumatic accidents can't kill her passion for athletics. In March of 2007, a skiing accident left her stranded at the bottom of an icy crevasse, pinned beneath a slab of solid ice. Although still shaken by the accident, she is still outdoorsy and even still skis, although not on big mountains like the one she was skiing in France when she had her accident. Along with skiing, she also does indoor-climbing, canoeing, kayaking, scuba-diving and golfing, as well as jogging 4km two to three times a week and bicycles regularly. In fact, her bike is her main form of transportation, and, equipped with saddle-bags, it takes her to work, the grocery store, or wherever she needs to go. Exercising, for Catherine is "a need; like sleeping or eating."
Involvement with the Chasse-Galerie
On this, her first Chasse-Galerie, Catherine will be acting as Assistant Adjutant, and will be in charge of lodging, O-Groups, and general logistics—what better a position for an ex-supply officer?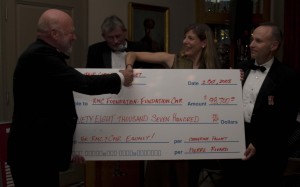 Along with outdoor sports, Catherine is also involved with the boards of the RMC Foundation, and thus the Chasse-Galerie seemed to offer her both the chance to enjoy the outdoors and a way to set aside a specific block of time devoted to "a cause dear to [her] heart."
Our aim at e-Veritas is to conduct one-on-one interviews with all 15 participants (in no particular order) over the next few months of e-Veritas editions. meghan.thompson@rmc.ca
Class of 1960 4815 Mike Jackson
Class of 1960 H4860 John de Chastelain
Class of 1971 8725 Fergus McLaughlin
Class of 1971 8788 Geoff Bennett
Class of 1971 8816 Marius Grinius
Class of 1971 8833 John Leggat
Class of 1972 9143 Bruce McAlpine
Class of 1983 M0288 Roxanne Rees
Class of 1986 15414 Catherine Paquet-Rivard
Class of 1997 20800 Cindy McAlpine