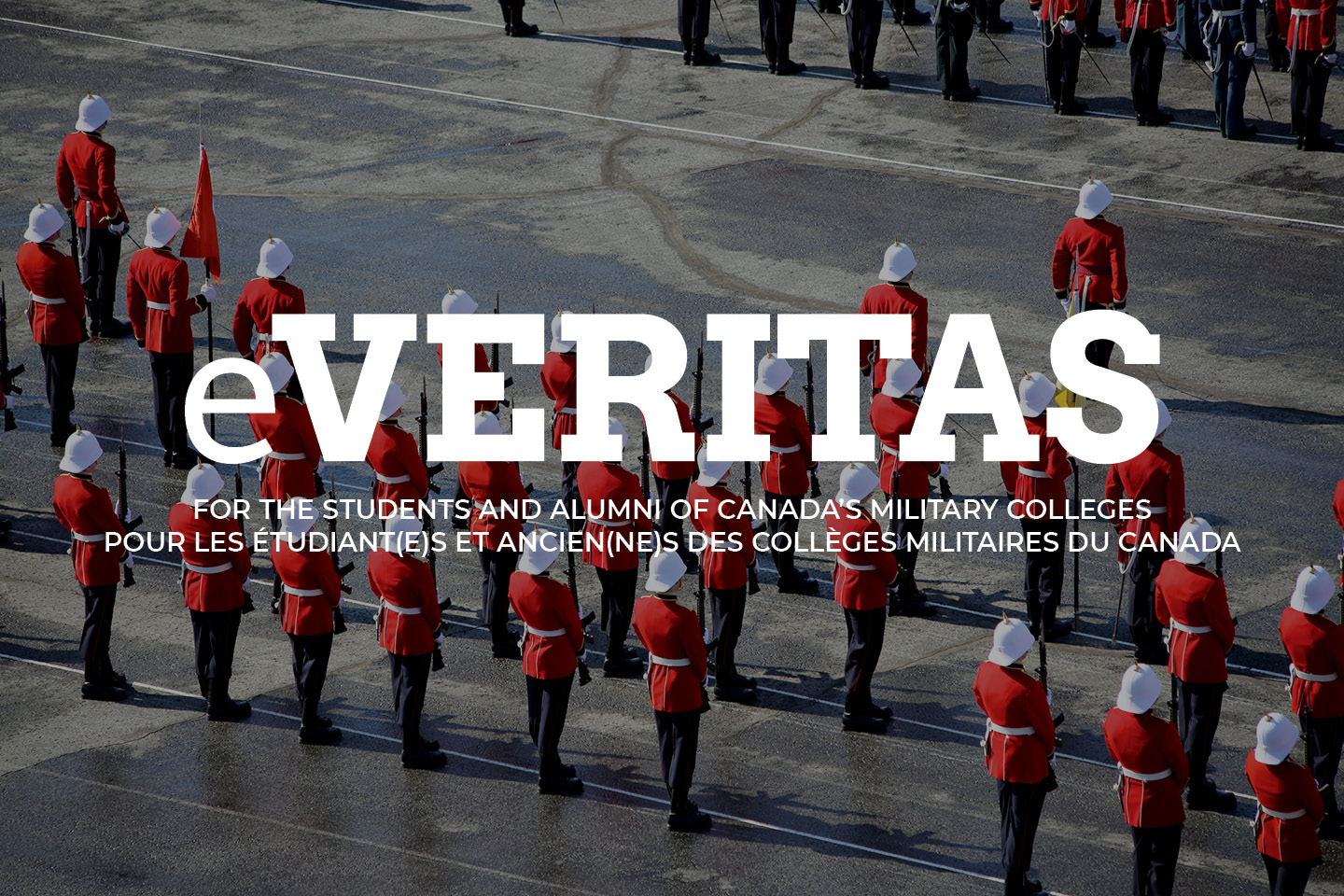 BGen Tremblay Explains Budget Impact
Article by 13766 Konrad Mech
The RMC Club of Canada Vancouver Branch was pleased to host the Commandant of RMCC, BGen Eric Tremblay, and the DAth Darren Cates, at the Vancouver Club with the generous sponsorship of Weatherhaven Canada Resources Ltd. on Tuesday July 3rd. Despite a delayed flight due to (guess what?) rain, coupled with a tight schedule between Victoria's dinner the night before and Calgary later that day, BGen Tremblay was able to make it downtown to speak to a sizable group despite following on the heels of the Canada Day long weekend. The Commandant brought the attendees up to speed on the impact of the latest budget on the academic wing, most importantly the fact that no academic program was dropped as a result. There is also a growing recognition that modern-day time constraints require a re-examination of the elective and core course degree requirements for both Arts and Engineering. BGen Tremblay addressed each of the four components (no longer referred to as pillars) of the RMCC program, stressing the balance required between time for academics and time required to attain athletic and military training objectives that distinguish the RMCC from just any other Canadian University.
Darren Cates then discussed recent changes to the athletic program, with the College exiting varsity programs on the one hand, and providing support to worthy athletes by categorizing them as competitive clubs on the other. This allows athletes participating in rowing to gain status to exempt them from PT whereas now they actually have to do both rowing and PT. Also the completion of the Field House provides an entire sports field under cover, allowing soccer, rugby and other sports to play year-round, expanding their fitness and skills.
The Commandant took questions, which were numerous and thought-provoking, and provided excellent well-considered responses. BGen Tremblay also paid tribute to LGen Tom Lawson and RAdm Truelove who paved the way with the redirection back to unique characteristics and features of the College, allowing BGen Tremblay to "step on the gas". But of course, he is from Quebec! One key point the Commandant made is the attention paid to RMC's product, which supplies 25% of the Officer Corps, and how little attention is paid to the other 75% of the Officer Corps intake from DEU or ROTP Civvy U and their effectiveness at producing top leaders.
All costs associated with this event were sponsored by Weatherhaven Canada Resources Ltd, supplier of the Redeployable Temporary Camp System to the CF. Director of Sales and Marketing Sweena Chatha was able to attend the event and appreciated meeting many of the Branch members.
Editor: The Vancouver stop was of many similar visits over the past few weeks. Similar presentations were given in Toronto; Hamilton; Kingston; Ottawa; Halifax; Victoria; Calgary and Edmonton.