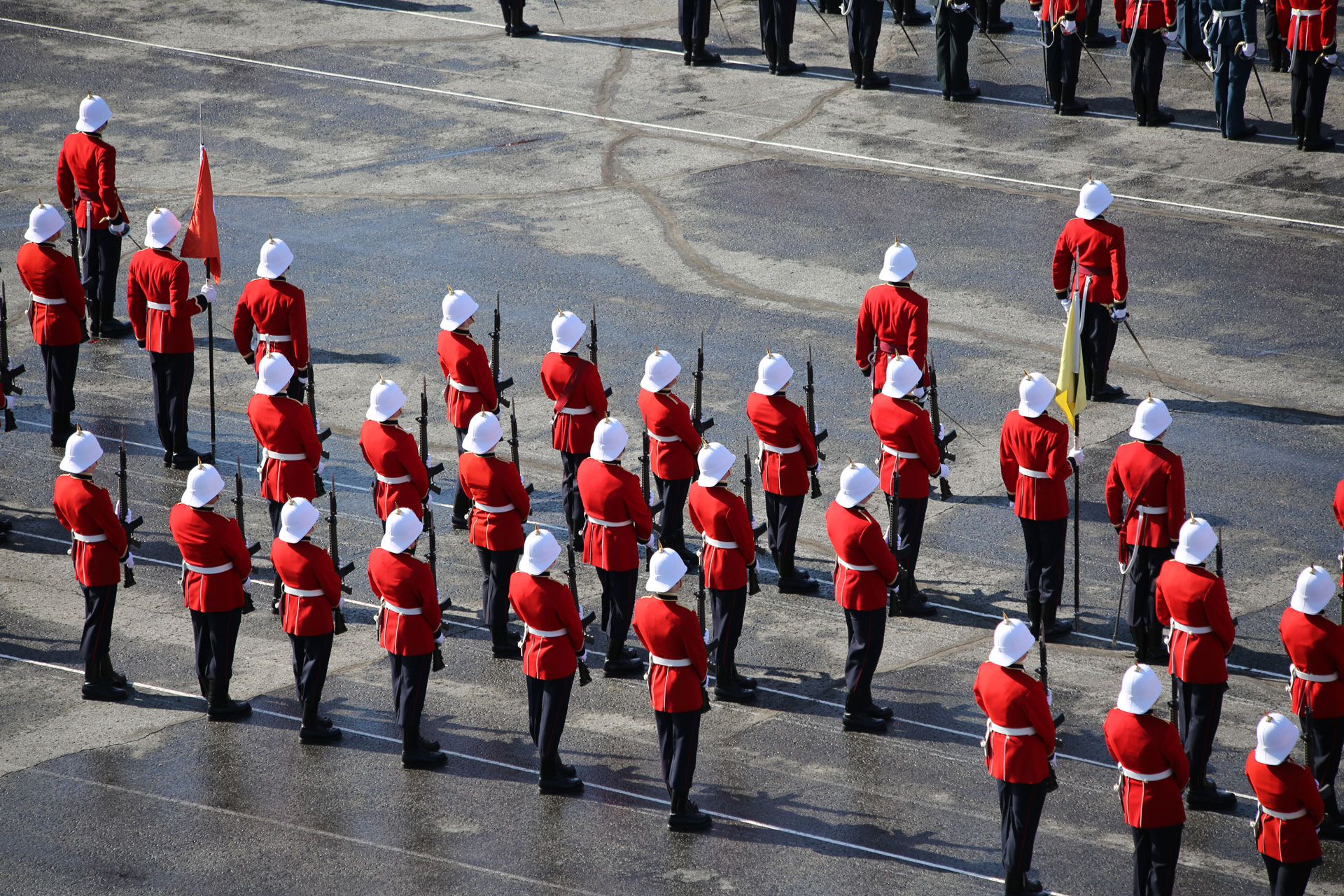 Commandant with an Attitude
By: 25881 OCdt (III) Anthony Matlock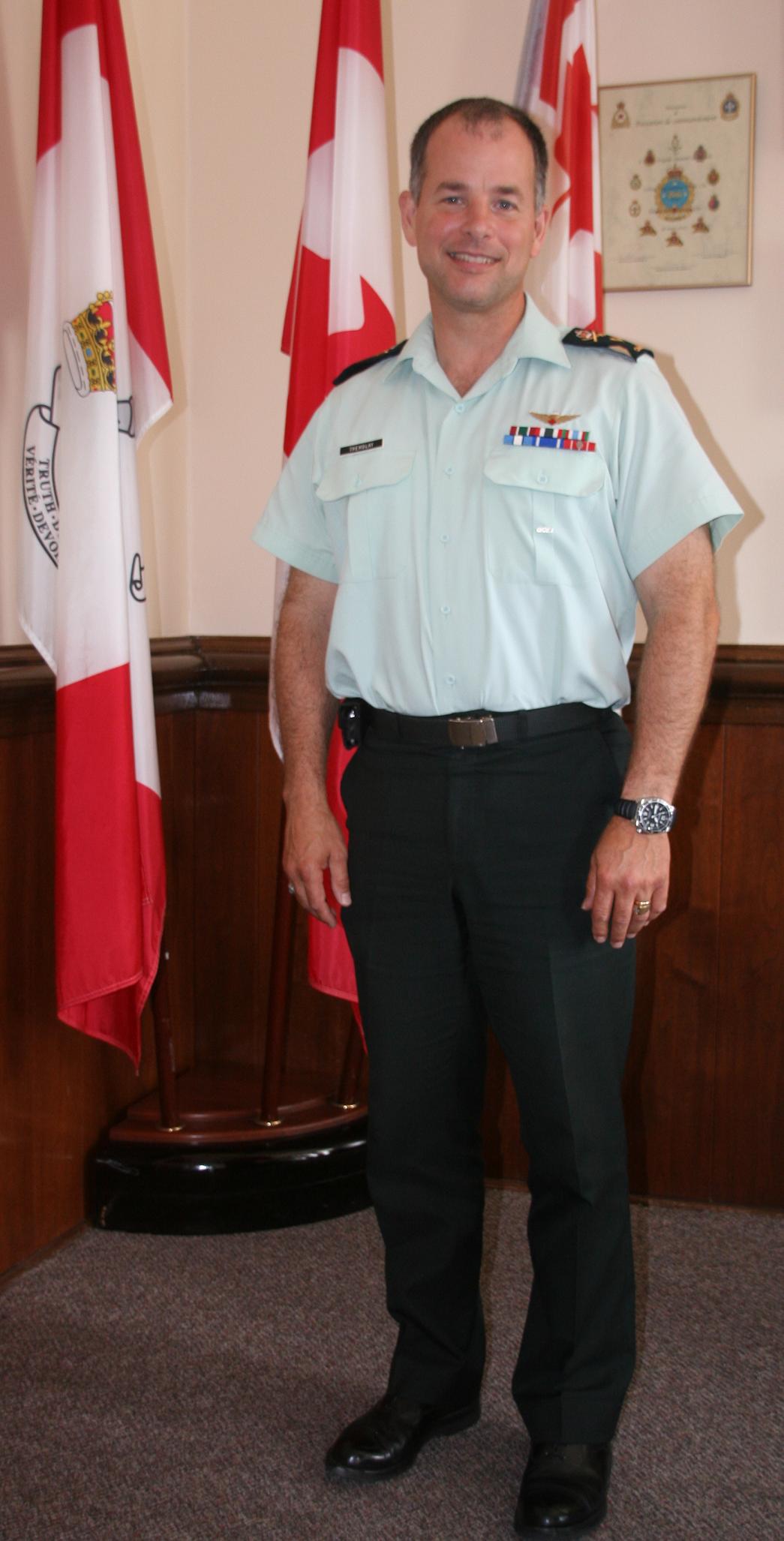 On July 14th RMC welcomed its new commandant Brigadier General 14835 Eric Tremblay to Kingston, fresh from his last posting with the US (I) Corps and his many exciting duties in Afghanistan. With a week on the job, the commandant has hit the ground running, and is sure to impress cadets with his hands-on leadership, sincerity, and commitment to a collaboration of ideas on the College's path forward.
Upon learning he would lead RMC as the new commandant, Brig Gen Tremblay's immediate reaction was acceptance and a surprising flashback to his days as a cadet at CMR St. Jean. He remarked, "It brings you back 25 years in an instant, to great memories and how I got to become who I am today."  Now, the grad of '85 feels "honoured and privileged" to play a key role in the mentorship of cadets and equipping them with the tools of leadership that led to his success.
So, who is the commandant?
A young Eric Tremblay joined the Canadian Forces for adventure, a sense of duty, a university degree, and "a love of the uniform." He was ambitious in high school – judging by his yearbook photo caption about plans for the future that reads, "Military Career."
A graduate of CMR in 1985, the Brigadier General began his career – and "never looked back" – as an artillery officer with 5e Régiment d'artillerie légère du Canada (5e RALC). Over the years, he commanded at the Battery, Regimental and Brigade levels. In recalling this service, the commandant reflected on two particular opportunities – the acquisition of new understanding on the management of violence, as well as the importance of inter-personal skills involving NCM/NCO and officer relationships.
His many field assignments, joint positions and staff duties have seen Brig Gen Tremblay apply his skills in Canada and during operational deployments throughout Cyprus (1987), Bosnia-Herzegovina (1996), and Afghanistan (2004 and 2009). "I was humbled to have led men and women in combat and peacekeeping situations." When asked more about his overseas operations, he commented on the high caliber of people, "It's the sense of dedication and duty of soldiers. They know the risk. They still do it. That fascinates me."
Among the commandant's most interesting postings was his position as Director of Current Operations at the Strategic Joint Staff in Ottawa, which allowed him to "bridge the civilian-military paradigm" within the Government of Canada. In this position, he personally briefed the Minister of National Defence at NDHQ, parliament, and even in cabinet.
His joint-posting to the US (I) Corps, and his inclusive 2009 posting in Afghanistan as the ISAF Spokesmen and then Assistant Deputy Chief of Staff Communication/ISAF HQ, showed the artillery officer that there is "more grey than black and white when it comes to available information." He added, "This means using analysis and taking the best decision while fully understanding the consequences that may arise."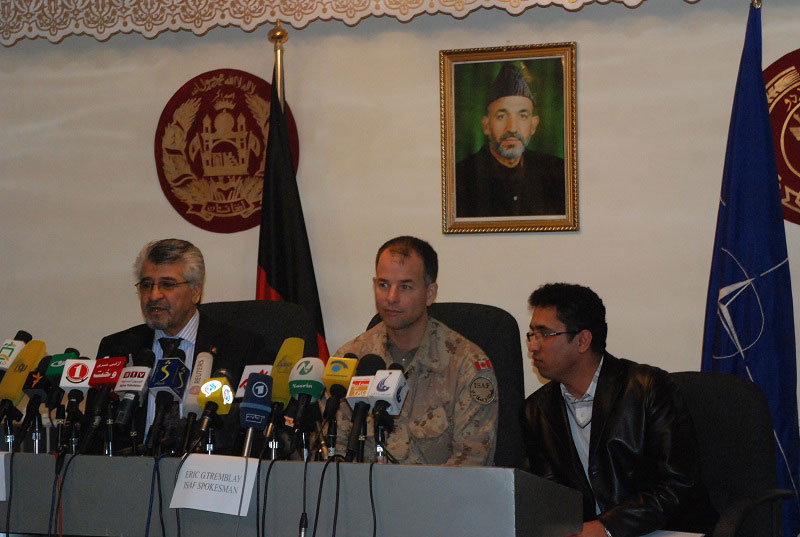 One particular story tied to his communications role in Afghanistan involved a situation that was a little too high-risk for comfort. When in Kabul for a valuable television interview that would disseminate information amongst viewers of the Aljazeera network, Brig Gen Tremblay arrived at the studio to discover that his media stand-up location was atop an open-air, third-floor balcony. Plus the nighttime interview focused him in bright spotlights, making him plainly visible and no doubt the biggest target in Kabul that night. With his security team on edge, the ISAF Spokesman gave a professional, real time interview.
These months spent as the face of ISAF also taught the commandant "not to be afraid of laughing at myself, and to trust myself."
With such military and communications expertise to draw upon, what type of commandant does Brig Gen Tremblay intend to be moving forward?
When asked what at RMC he will focus upon, the 2002 RMC War Studies masters-grad replied: "Truth Duty Valour – but more: courage. And there's nothing wrong in being proud of that, but you must also be humble."
As for the Cadet Wing, the Brigadier General alluded to his recent visit to Gagetown to visit RMC cadets on their combat arms summer courses. He was "happy to get questions" on his plans for the administration of the college.
His message to cadets is, "I want to hear you, and I want you to hear me." So in addition to setting the conditions for success of RMC as an institution, the commandant has his eye squarely on the cadets – person by person – and commented, "I'm privileged to be part of your journey and in developing who you are and who you will be."
In addition, the new commandant also emphasized his commitment to physical robustness. As a skier, runner, soccer player and qualified Ontario soccer coach, the commandant promises that "you'll see me running with cadets."
"It's very important to me to participate in these ways as much as I can."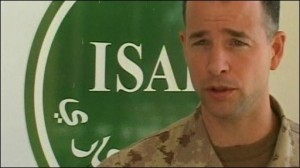 In terms of the Academic Wing and Athletic Department for the upcoming school year, Brig Gen Tremblay says: "I trust your abilities to provide great knowledge and physical training to the cadets. You have a vital role as key members that keep RMC going."
As for life goals, the commandant says that he has "many," and added that "cadets should not be surprised if I call upon them throughout the year to tell me theirs… I am here to follow their journey."
Now settled into Kingston with his wife LCol Brigid Dooley-Tremblay and three sons, he is looking forward to the years ahead. "This city is where I met my wife. It's where I had my first house and first son. Kingston is a big home."
When asked what experience he intends to transfer from his previous years of service to his term as commandant, Brig Gen Tremblay replied: "As much as I can. And I have a lot."
Then he added with a smile, "And I have an attitude."