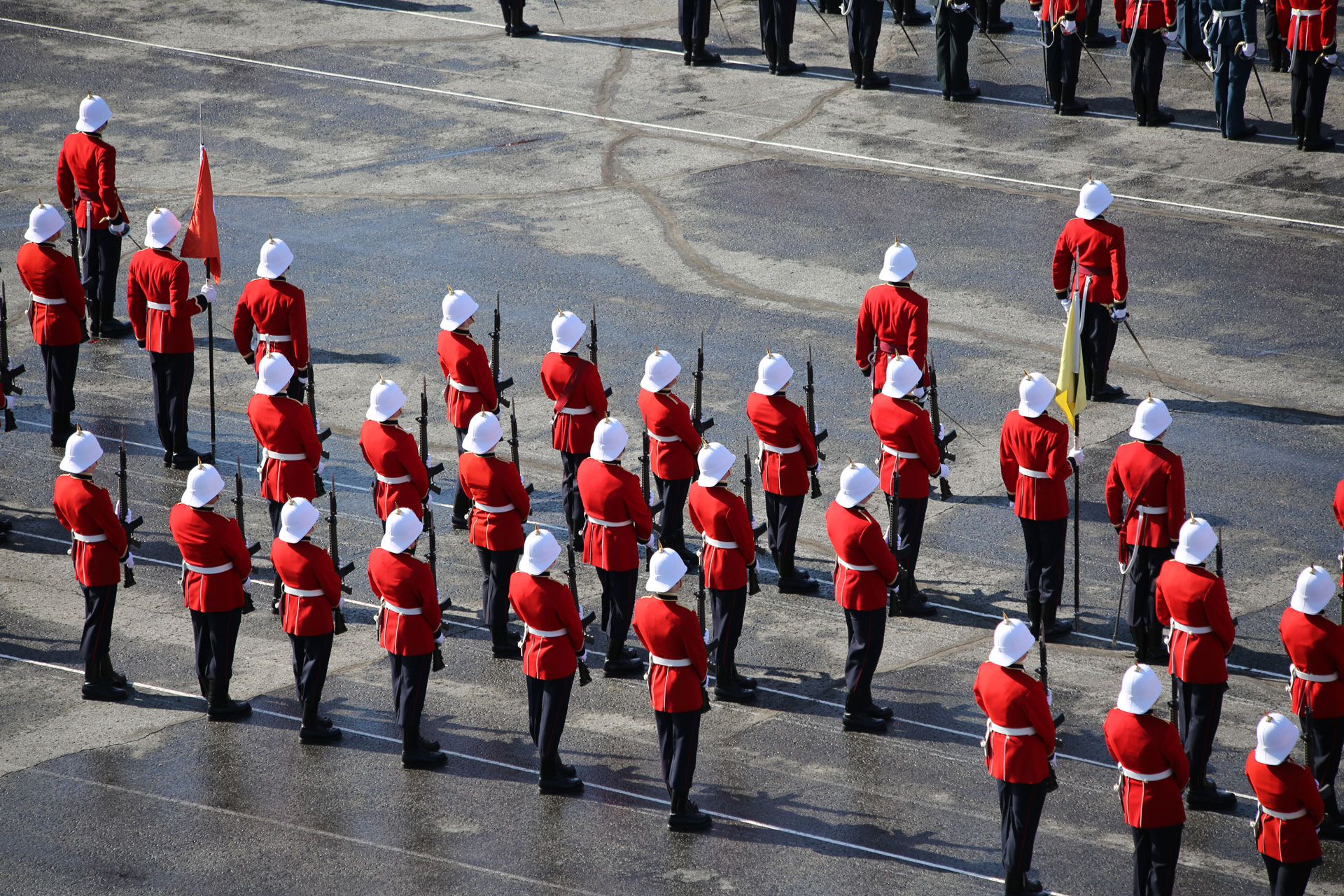 Commandant's early morning inspection, likely a nervous moment for cadets.
By: WJO
The modern living conditions of cadets may be more comfortable – and, indeed, more private – than those known from earlier years, still the basic purpose for existence of the military has not altered; and neither has the need for the tool of inspection – hence the annual commandant's inspection.
Starting back in September – inspections started at all levels within the college hierarchy. The first term culminated with the Director of Cadets inspection.
Last week and to wrap up the second term – it was the commandant's turn to check things out. And check things out he did.
Take a look at the photos below.
We met up with the Commandant and posed a few questions concerning, Commandant's Inspection.
Q. For e-Veritas readers like parents and others who have no experience with the military – What is the aim of this inspection?
This presented the RSM and I an excellent opportunity to visit the entire Cadet Wing and get a fuller appreciation of the standards of cadet dress and rooms.
Q. Are there leadership opportunities for the senior cadets in this process?
Yes. It provided the Cadet Wing leadership another opportunity to exercise leadership at all levels.
Q. This being your first "formal inspection" as commandant – what did you think?
It was clear to me that a tremendous amount of work had been done by the entire wing and I was proud of their efforts. While there is still improvement to be made as we progress towards grad, I am confident that the Wing continues to develop nicely in all four components of the CMC program.
Q. What's coming up in this regard down the road?
I'm looking forward to the lessons learned from Wed's inspection being applied during the upcoming "Commandant's Weekend" in March.
xxxxxxxxxxxxxxx
xxxxxxxxxxxxxxx
Cadets are off this week to all corners of the Globe for "Reading Week" – the focus will definitely change on their return – mid terms – "Commandant's Weekend" and before they know it – final exams.
All Photos Taken by OCdt Matt Telfser