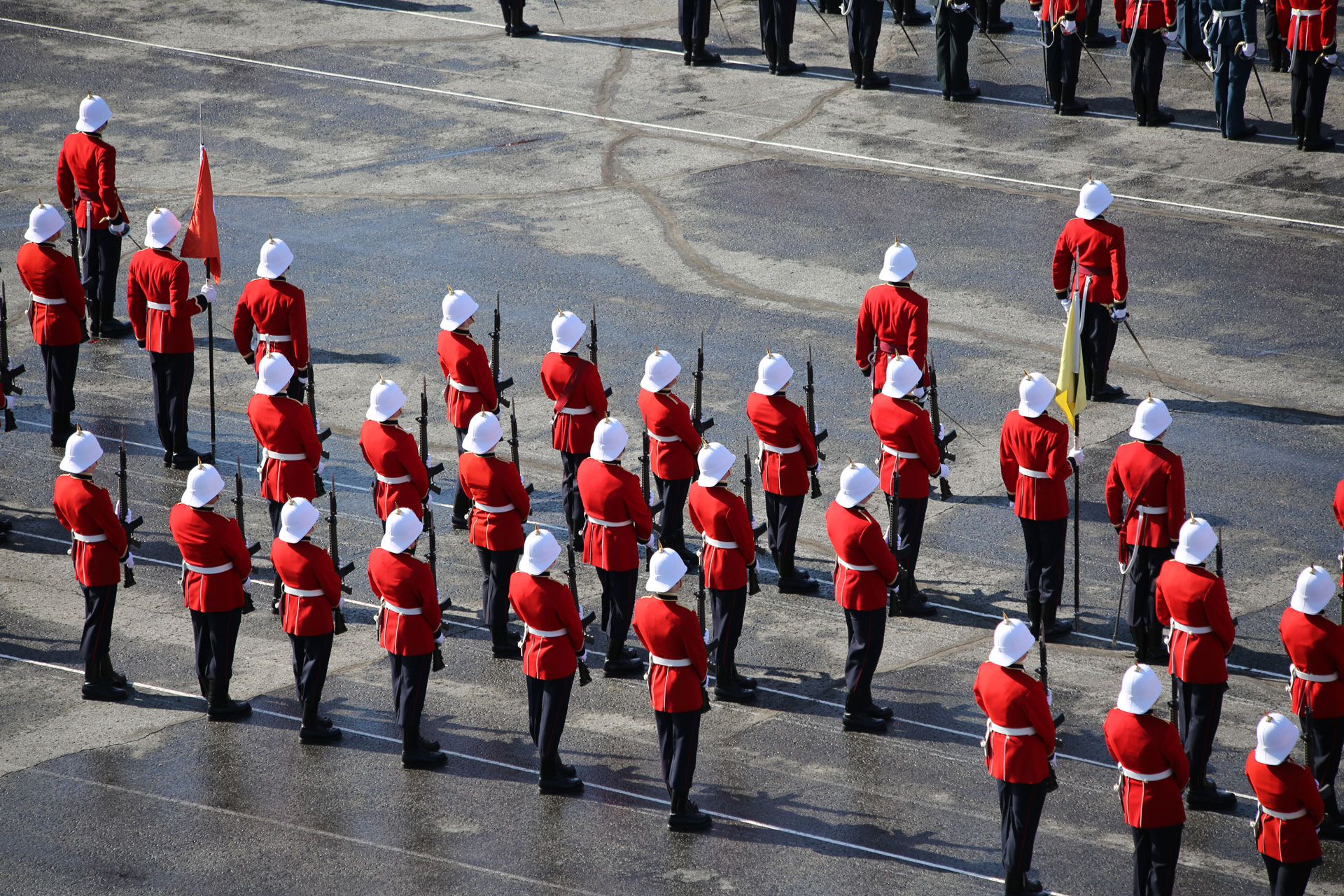 The Honourable Peter MacKay, Minister of National Defence; General Walt Natynczyk, Chief of the Defence Staff; Vice-Admiral Dean McFadden, Chief of the Maritime Staff; Lieutenant-General Andrew Leslie, Chief of the Land Staff; and Lieutenant-General Andre Deschamps, Chief of the Air Staff; along with Operational Commanders presented graduating Officer Cadets with their Officer's Commissions in the Canadian Forces.
Cadets displayed their foot drill and sword movements, and fired a 'Feux de Joie'; a 300-person honour guard performing a rifle salute with accompanying field artillery.
The photos below give a small (very small) glimpse of the times leading up to; the parade itself; and the freshly minted officers marching through the Memorial Arch for the last time as the distinguished and proud Class of 2010.

Graduating officer cadets at Kingston's Royal Military College completed their graduation process Friday (21 May) with a commissioning parade in which they received their commissions into the Canadian Forces. After being reviewed by defence minister Peter MacKay, the graduating cadets marched through the Memorial Arch one last time to be met by family and friends.
Marching off the Parade Square with the cadets were two very popular individuals with the IV Years – Mr. "Kommy" Farahani, M.Sc., B.Sc.(Hon) is a research associate with Chemical Protection Group; and Lieutenant-Colonel Ian Hope who is currently working on his doctoral thesis in history through Queen's University. Lieutenant-Colonel Hope has deployed to Afghanistan a number of times and has shared many of his experiences with the cadets.
Being chosen as an Honorary Member of a graduating class is indeed an honour and the e-Veritas staff salute these two worthy recipients.
Photos by Armaan Khan