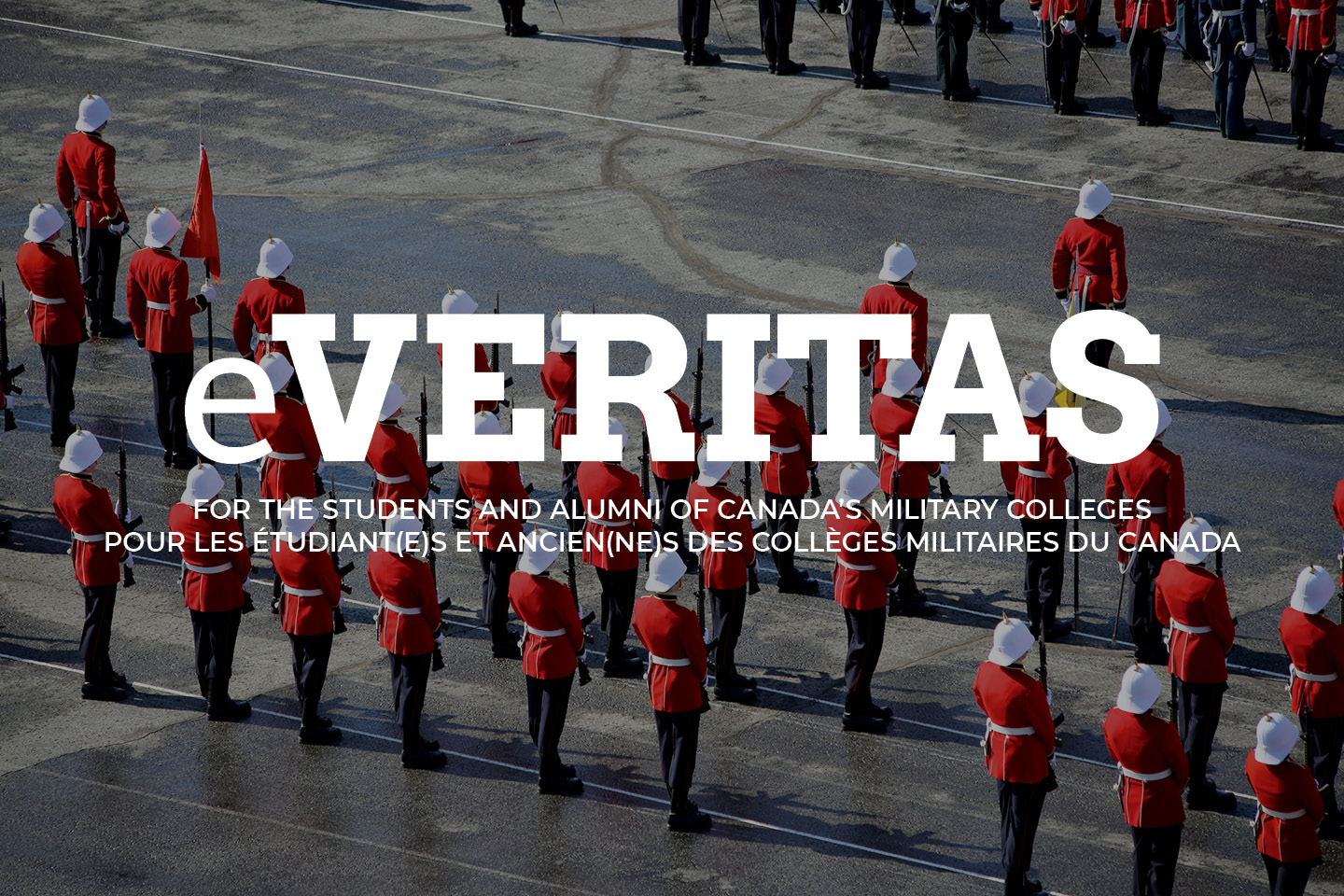 Communiqué from the Commandant RMCC –
Sexual Harassment and Assault Prevention Policy
Introduction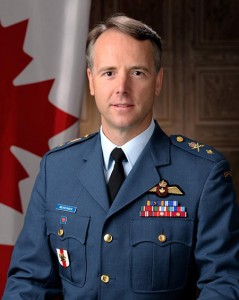 The Royal Military College of Canada is a remarkable institution, one that is rich in tradition and heritage and stands out as an outstanding place to learn, teach, research and work. It is indeed a privilege for me to serve as your Commandant and I am very proud of what we accomplish on a day-to-day basis as a College Team. For our continued success, however, we all must ensure RMCC remains a safe and healthy environment.
As you are aware there has been extensive media coverage over the past few weeks concerning Sexual Harassment and Assault in the CAF.  I would like to take this opportunity to emphasize some of the key points that have been made by the Chief of the Defence Staff, General Tom Lawson, on this very serious issue.  He succinctly provided his guidance by stating,
"…there can be no ambiguity regarding the characterization of sexual assault as a crime and a breach of the Code of Service Discipline and I fully expect the Chain of Command to meet their obligations, legal and ethical, in the careful management of complaints of misconduct."
Any actions of inappropriate behaviour including sexual misconduct will not be tolerated at RMCC.
Objective
The Mission of RMCC is to "produce Officers with the Mental, Ethical, Physical and Linguistic capabilities to lead with distinction in the CAF."  As we move forward, it is my intent to discuss ethical conduct using these foundational ideas:  Character – a culture of knowing right from wrong and doing right; Courage – to confidently challenge those not conducting themselves in an appropriate manner, standing solid with those harmed and recognizing a potential situation and overcoming impulses to look the other way or be a bystander; and Compassion – treating all with dignity and respect, and comfort in distress.
Expectations
I expect all members of RMCC to develop instinctually the 3C approach of Character, Courage and Compassion; to use the buddy system and never abandon a colleague who may be in a bad situation.  I especially call upon Leaders, Managers and Supervisors to play an active role in this 3C development with their personnel.
Current Measures
The College has policies, programmes and procedures in place to prevent and respond to sexual misconduct.  The Duty Field Officer (DFO) has resided overnight on the campus for almost three years and is my immediate representative for any situation that occurs during silent hours.  The DFO and Cadet Duty Officer have quick access to the Chaplains – trained in crisis response and counselling, Police, and Peer Assistance Group members (PAG), as well as the senior levels in the Chain of Command.  The PAG has programmes in place and, moving forward, will become even more active in education and training; some of their educational links will appear at the end of this communiqué and I encourage you to view these links.
Way Ahead
A College Standing Order is being developed that will further articulate policy and direction with respect to Sexual Harassment and Assault Prevention.  Additionally, a renewed response plan that will optimize our current programmes in place, especially those that focus upon Prevention and Education, is being developed.  I ask that each of you support all current and future efforts and that you provide support, where appropriate, and to eliminate any feelings of stigma that may exist within the College Team.  The College will better integrate Sexual Harassment and Assault Prevention policy across programmes, and I am interested in pursuing the implementation of regularized small group discussions that will provide for more effective and interactive education and training.
Links
I offer the following links for your viewing.  I understand that some Wings have already done so as a means to generate small group discussions, and I encourage that this initiative continues.  Further resources are available through the PAG.
a.       "Who are you?"  This is a short film to educate individuals about their role in the  prevention of sexual violence and ethical decision-making, focussing upon the bystander (New Zealand) http://whoareyou.co.nz/
b.      "Draw The Line" is an interactive campaign that aims to engage Ontarians in a dialogue about sexual violence. The campaign challenges common myths about sexual violence and equips bystanders with information on how to intervene safely and effectively   http://www.draw-the-line.ca
Closing
RMCC is an outstanding place to learn, teach, research and work, and we need to ensure it remains this way.  Sexual harassment, assault and misconduct cannot be tolerated within our institution.  We all have a role to play in ensuring that our workplace remains safe, professional and rewarding.  I call upon Leaders, Managers and Supervisors to set the example and take an active role in contributing towards a College environment that is healthy, safe and respectful.
Truth, Duty, Valour.
****
Communiqué du commandant du CMRC
Politique de prévention du harcèlement sexuel et de l'agression sexuelle
Introduction
Le Collège militaire royal du Canada (CMRC) est un établissement remarquable, riche en tradition et en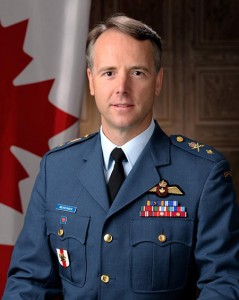 patrimoine, qui se démarque en tant qu'endroit exceptionnel où apprendre, enseigner, mener des recherches et travailler. C'est sans contredit pour moi un privilège de servir à titre de commandant et je suis très fier de ce que notre équipe collégiale accomplit au quotidien. Toutefois, pour assurer notre succès continu, nous devons tous veiller à maintenir un milieu sûr et sain au CMRC.
Comme vous le savez, il y a eu une importante couverture médiatique au cours des dernières semaines relativement à des situations de harcèlement sexuel et à des agressions sexuelles dans les FAC. Je tiens à souligner certains des points clés qui ont été soulevés par le général Tom Lawson, chef d'état-major de la Défense, au sujet de ce grave problème. Il a indiqué sa position de façon succincte, en déclarant ce qui suit :
« …il ne peut y avoir d'ambiguité : l'agression sexuelle est un crime ainsi qu'un manquement au Code de discipline militaire, et je m'attends vraiment à ce que la chaîne de commandement remplisse ses obligations juridiques et éthiques quant à la gestion minutieuse de toute plainte d'inconduite. »
Aucune action liée à un comportement inapproprié, y compris l'inconduite sexuelle, ne sera tolérée au CMRC.
Objectif
Le CMRC a pour mission de « former des officiers ayant un sens éthique et les capacités mentales, physiques et linguistiques nécessaires pour commander avec distinction au sein des Forces canadiennes ». Pour appuyer nos efforts en ce sens, j'ai l'intention de discuter de la conduite éthique à partir des trois principes fondamentaux suivants : le caractère moral, soit une culture où l'on distingue le bien du mal et où l'on agit bien; le courage, soit affronter avec assurance les personnes qui agissent d'une façon inappropriée, seconder solidement les personnes qui ont subi un préjudice et en cas de situation potentielle, la reconnaître et résister à l'envie de faire mine de rien ou d'être un spectateur; et la compassion, soit traiter tout le monde avec dignité et respect, et offrir du réconfort aux personnes en détresse.
Attentes
Je m'attends à ce que tous les membres du CMRC adoptent instinctivement l'approche des 3C, soit le caractère moral, le courage et la compassion; utilisent le système de jumelage et n'abandonnent jamais un ou une collègue qui pourrait se trouver dans une mauvaise situation. Je demande en particulier aux dirigeants, aux gestionnaires et aux superviseurs d'assumer un rôle actif et de veiller à ce que leur personnel adopte la culture des 3C.
Mesures actuelles
Le Collège dispose de politiques, de programmes et de procédures en vue de prévenir l'inconduite sexuelle et d'intervenir si elle se produit. L'officier de service du Collège réside sur le campus depuis près de trois ans et c'est mon représentant immédiat dans toute situation qui survient en dehors des heures normales de travail. L'officier de service du Collège et l'élève-officier de service peuvent joindre rapidement les aumôniers, qui ont la formation nécessaire pour intervenir dans les situations de crises et offrir du counselling, de même que la police, les membres du Groupe d'assistance aux pairs (GAP) et les échelons supérieurs de la chaîne de commandement. Le GAP offre des programmes dans le domaine et il assumera un rôle encore plus actif sur le plan de la sensibilisation et de la formation; certains de ses liens vers des ressources à caractère éducatif se trouvent à la fin du présent communiqué et je vous encourage à les consulter.
Prochaines étapes
Un ordre permanent du Collège est en cours d'élaboration afin de préciser la politique et l'orientation en matière de prévention du harcèlement sexuel et de l'agression sexuelle. De plus, un plan d'intervention remanié qui permettra d'optimiser les programmes déjà établis, surtout ceux qui sont axés sur la prévention et la sensibilisation, est en cours d'élaboration. Je prie chacun de vous de bien vouloir appuyer les efforts actuels et ultérieurs ainsi que d'offrir du soutien, s'il y a lieu, et d'éliminer tout sentiment de déconsidération qui pourrait exister au sein de l'équipe du Collège. Le Collège entend mieux intégrer la politique de prévention du harcèlement sexuel et de l'agression sexuelle dans l'ensemble des programmes, et je préconise la mise en œuvre de discussions régulières en petits groupes qui donneront lieu à une sensibilisation et à une formation plus efficace et interactive.
Liens
Les liens ci-dessous mènent vers de l'information que je vous invite à parcourir. J'ai su que certaines escadres l'ont déjà fait afin de lancer des discussions en petits groupes, et j'encourage la continuation de cette initiative. Il est possible d'obtenir des ressources additionnelles par l'entremise du GAP.
a.       « Who are you? » (Qui êtes-vous?) est un court-métrage mettant l'accent sur les témoins, qui vise à sensibiliser les gens à leur rôle dans la prévention de la violence sexuelle et à la prise de décisions éthiques http://whoareyou.co.nz/ (en anglais seulement)
b.      « Traçons-les-limites » est une campagne interactive et dynamique qui vise à engager les Ontariens et les Ontariennes dans un dialogue sur la violence à caractère sexuel. La campagne veut défaire les mythes sur la violence à caractère sexuel et informer l'entourage sur les façons d'intervenir efficacement en toute sécurité.   http://www.tracons-les-limites.ca/
Conclusion
Le RMCC est un endroit exceptionnel où apprendre, enseigner, mener des recherches et travailler, et nous devons veiller à ce qu'il le reste. Le harcèlement sexuel, l'agression sexuelle et l'inconduite sexuelle ne peuvent nullement être tolérés au sein de notre établissement. Nous avons tous un rôle à jouer afin de veiller à ce que notre milieu de travail demeure sûr, professionnel et gratifiant. Je demande aux dirigeants, aux gestionnaires et aux superviseurs de donner l'exemple et d'exercer un rôle actif afin de contribuer au maintien d'un milieu sain, sûr et respectueux dans notre Collège. 
Vérité, devoir, vaillance.
A.D. Meinzinger
Brigadier-General |
Brigadier-général
Commandant
Royal Military College of Canada |
Collège militaire royal du Canada