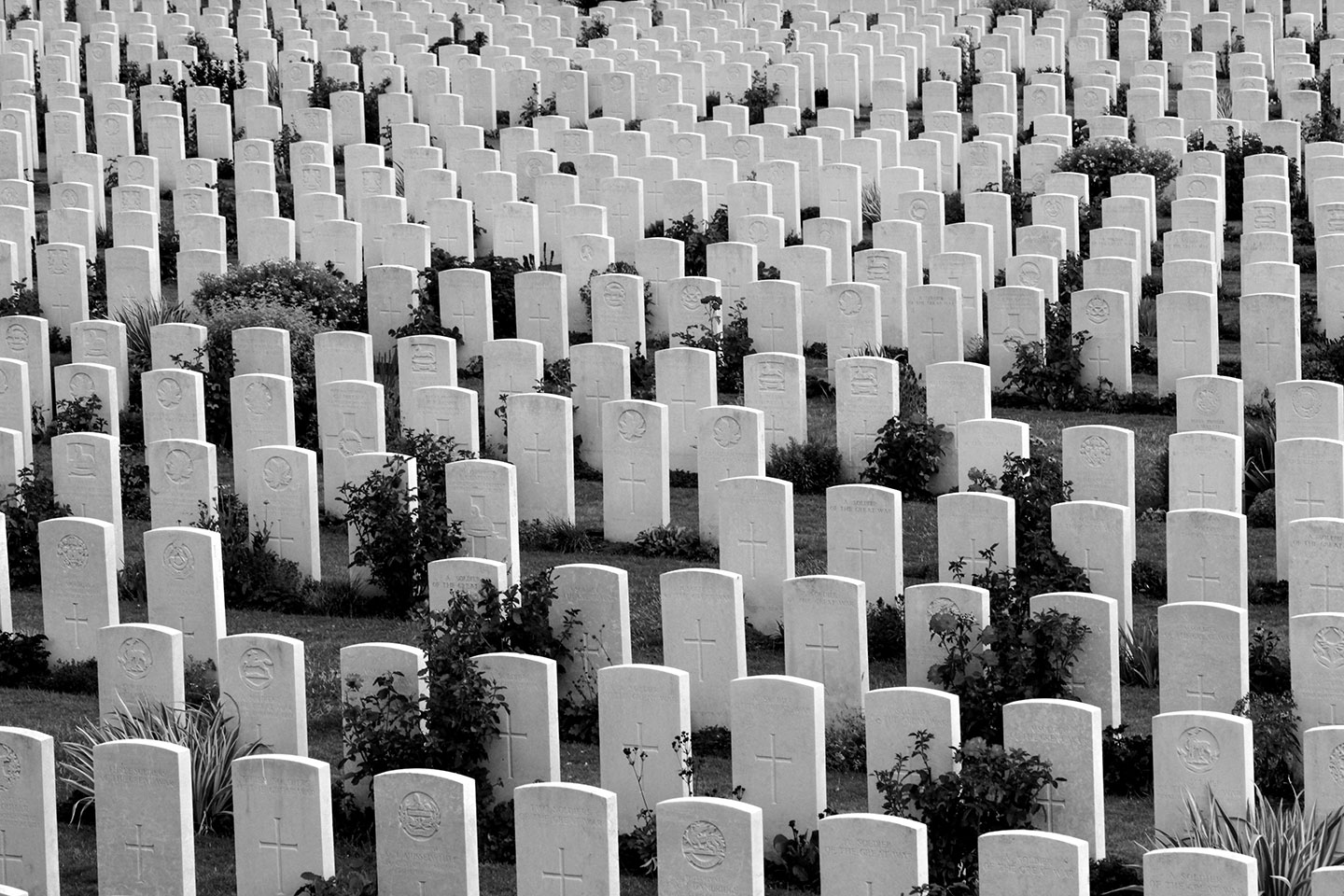 Burt Bridge (father in law to 8061 Bob Morton)
At 100 years old, Burt Bridge passed away peacefully on March 17, 2022 at Kingston General Hospital. Predeceased by his wife Caroline of 73 years, Stepson Ronald (Marjorie), son Tommy (Sheila), and great-grandson Robby Morton.
Burt is survived by Barbara (Bob), Dan (Virginia), Debbie (Mark) and 10 grandchildren and many great-grandchildren! Burt had a 36 year career in the Canadian Forces including World War II service and a peacekeeping tour in the Middle East. He retired as a Major, followed by 10 years as the manager of the Queens Faculty Club. He and Carrie spent their retirement in Kingston enjoying world travel and family. His last five years were spent at the Windsor Retirement Residence where he received exceptional care from Dr Chadha and staff. Cremation has taken place. Burt and Carrie's ashes will be interred in his beloved Port Sydney this summer followed by a family gathering in their honour.
Editor's note:  Burt Bridge was a former Food Services Officer at RMC.   Burt completed 36 years of service in the RCA and RCASC including WWII experience from 1939 to 1945 in Halifax, England and Belgium. Twice he was stationed at RMC, first as an NCO from 1953 to 1956 at Yeo Hall and after commissioning as the Food Services Officer from 1963 to 1968. He finished his long career with service at Mobile Command, UN Middle East HQ and finally at NDHQ. Following retirement from the military, he worked as the Manager of the Queen's University Faculty Club from 1976 to 1986 where he hosted many Ex Cadet Weekend functions.  Burt was well known and respected by many ex Cadets as a true gentleman committed to Service Extraordinaire.
---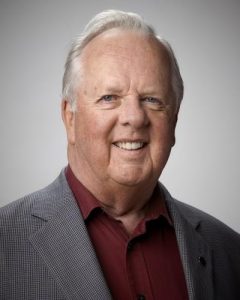 5758 Michael Morres, CMR RMC Class of 1963 
Michael ( Mike ) passed away in hospital in Victoria after a courageous battle with cancer. He is now at peace and with the Lord whom he loved.
He was born and raised in Ottawa but spent some of his early years in the UK.  Mike was predeceased by his parents, Barbara (Tisdall) and Steve Morres, and his beloved wife Barbara.
He retired to Victoria in 1993 with the rank of Commander after a 36 year career in the Royal Canadian Navy and the Canadian Forces. He held various positions of command and leadership on both coasts and in Ottawa, the USA and the UK. In Victoria he was Vice Commandant, Royal Roads Military College (1978-81) and Commanding Officer HMCS YUKON (1984-86). His last position was as Senior Planning Officer to the Commander in Chief, Channel, at NATO Headquarters in London England.
While in Ottawa, he found time to work with the Ottawa Little Theatre, developing expertise as a lighting operator and designer.  After his retirement, Mike was appointed Canadian Team Attaché for the Victoria Commonwealth Games. He served on the Executive of the Royal Military Colleges Club, ran the Navy's West Coast Y2K Technical Compliance Programme and made a few trips around SE Asia in support of Canadian Patrol Frigate deployments there.
After Barbara's death in 2002, Mike began working as an international tour director with "Know The World Tours" (Toronto) and "Act 1 Performance Arts Tours" (New York). In 2004 Michael joined the Board of Directors of Pacific Opera Victoria and served as President from 2005 to 2010, remaining on the Board until his death.  He also served on the boards of Ballet Victoria (serving a term as president) and Broadmead Care Society.
He was awarded the Unforgettable Award for Outstanding Service to the Arts in Victoria in 2010, and the National Opera Directors Recognition Award from Opera.ca in 2015. Mike's church and his faith were an integral part of his life and he had only recently retired from being an active member of the Parish Council of the Church of Our Lord, part of the Anglican Network of Canada.
Family and friends were always so important to Mike. He remained close to Barbara's family and was "Uncle Mike" to many of the younger generation. Emily Baker was at his bedside during his last day.  He also enjoyed the company of his dear friend Marjorie who was also at his side when he died.
A memorial service will be held at Church of Our Lord, 626 Blanshard Street, Victoria, at noon on Saturday, April 9, with a reception in the adjoining Cridge Memorial Hall to follow.
In lieu of flowers, donations may be made to the Steeple Fund at Church of our Lord, Victoria or to Pacific Opera Victoria.
---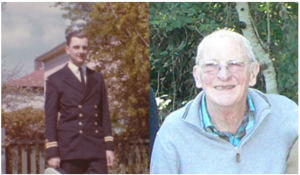 4408 Duncan Mathieson, CMR Class of 1959
Duncan passed away peacefully at Victoria General Hospital in BC. He was the son of the late Catherine Mathieson and the late Thomas Mathieson of Victoria.
Duncan attended St. Michaels University School in Victoria and  Collège Royale Militaire in St Jean, Quebec.  He joined the Royal Canadian Navy in 1957 and was stationed in Halifax where he met and married Shirley Ward (deceased). They had three daughters, Cynthia MacEachern (David) of Miami, Jill Mathieson (Ian) of Oakville & Sally Peters (Craig) of Oakville and 8 grandchildren, Alasdair, Madison, Chelsea, Aidan, Lily, Wil, Megan and Ethan.
His Navy career, took him and his family to Nova Scotia, Virginia Beach, Ottawa and London, England. He left the Navy in 1984 to work for Saint John Shipbuilding on the Frigate Program.
His daughters will lovingly remember him as being able to fix absolutely anything and their many adventures traveling and family camping trips.
In retirement he was an active member of the Navy League of Canada and the Naval Officers Association of Canada.  While living in Ottawa he married again and with Sarah, returned to his West Coast roots settling on Salt Spring Island.
During these years, from 1998 until the present time, Duncan was involved in the life of the community. Together with Sarah, a garden was carved out of rock at their home and a small B&B was nurtured and enjoyed.  Duncan became involved with All Saints Anglican Church, serving on several committees and as Warden.  He spent six years sharing the role as Clubhouse Administrator at Blackburn Meadows Golf Club where he met and made many friends.
Duncan was always welcoming to Sarah's three children: Tim (Dawna), Lindsey (Laura) and Christopher (Sally) and grand children, Meredith, Liam, and Hugh (and Kate their mother), Ben and Annie, and Molly and Gillian, and he will be remembered with love by them all.
Our thanks to the medical staff at Lady Minto Hospital, on Salt Spring Island and at the Victoria General Hospital in Victoria, and special thoughts to Duncan's doctors, Anik Momsen-Smith and Stephane Voyer, whose kindness and support mean so much to his family.
Celebration of Life to be held at All Saints By The Sea on Salt Spring Island on June 2nd. In lieu of flowers, please consider donating to the Canadian Heart and Stroke Foundation or a charity of your choice.
---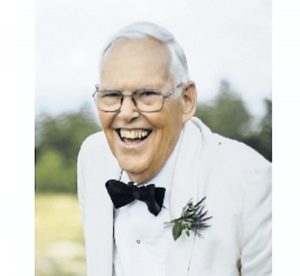 3251 James (Jim) Tremain RMC Class of 1954
Note from Class Secretary 3201 Austen (Aus) Cambon:  Our Class of RR52/RMC54 is mourning the loss of our Classmate and friend "Big Jim" Tremain who passed away on March 21. Jim was an especially  prominent member of our Class and "Mr. RMC" in many respects too. Jim devoted a great deal of time to serving RMC as President of the RMC Club and Foundation just as his father and his grandfather did.
Jim died on March 21, surrounded by his loving wife, Joan Miller, and his devoted daughters, Trish (Sven) and Daryl (Stephen). Jim was predeceased by his cherished wife of 55 years, Elizabeth (Kiki, 1934-2014) and his beloved daughter Loretta (1963-1991).
Highlights of Jim's life were his 4 years at the Royal Military College, his 37-year career at (Canada Cement) Lafarge, as well as his 20 year involvement with L'Arche. Jim and the family spent a formative two years in Paris, which instilled in Jim a passion for le vin, le fromage et la France. In addition, Jim was extremely grateful for the 6+ years he had with Joan, and the love they shared.
Jim was predeceased by his brother Ted (Dinah); and is survived by his sister Mufty Mathewson (Bill), his grandchildren Jack Cowie (Melissa), Megan Prince (Nick), and Christopher Cowie (Gaby), as well as his great-grandchildren Mariah and Bennett. He will be greatly missed by his nephews and nieces: Bruce, Wendy, Rob, Doug; Julie, Tony; Lisa, Chip and Bill. In addition, Jim was very attached and grateful to his four Miller step-sons: John (Joy), Brian, Donald (Susan), Philip (Gerry).
As an adult, over 70 years, Jim developed from being the ideal RMC cadet into a softer, gentler being. Many have been touched by his caring and attentiveness, while also remarking on his extraordinary skills in organization and decision-making. He was a role model for many. Jim's devotion to community service saw him on over a dozen boards, from the mid-60s right up to 2022.
Faced with dual terminal conditions — stage-4 cancer and an unresolved infection — Jim chose to leave on his own terms, as optimistic and determined as ever. Jim received 5 weeks of excellent care at the Ottawa General, for which we are all very grateful.
Visitation will be held at the Mount Royal funeral complex, 1297 chemin de la Foret, Outremont QC H2V 2P9, on Thursday, March 31, from 2pm to 5pm and 7pm to 9pm.
Funeral service will be on Friday, April 1 at 12pm. Condolences at 11am. Link for livestream service: https://funeraweb.tv/diffusions/50328
In lieu of flowers, please consider an In Memoriam donation to the L'Arche Community in Montreal: www.jedonneenligne.org/larche-montreal/ or a dedicated donation to the St Vincent de Paul (Kingston) building project, which Jim was instrumental in launching: www.svdpkingston.com/capital-campaign
---