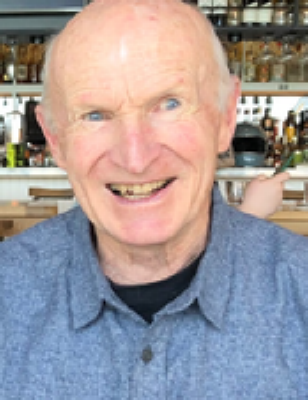 6928 Doug Moon, RMC Class of 1966
After a long journey with Parkinson's Disease and a recent cancer diagnosis, our beloved Doug died peacefully at home, surrounded by family on Thursday July 28, 2022.  Even in this difficult journey, Doug proceeded with his characteristic strength, determination and grace.
Doug was the cherished husband of Cathy (Walsh); beloved father of Wendy (Rod White), Julie (deceased); much loved father-in-law of Craig Brunton (Trish Shields) and dearly loved "papa" of Tyler and Allyson Brunton.  He is fondly remembered by in-laws Annie(late Stan), Dan(Marsha), Mike(Ruth), Marg(Anita), Sheila (John), and Fran,  as well as Gail the mother of his children.
Doug was born in Ottawa to parents Frederick Oscar Moon and Annie Louise Thompson and raised in Fergus, Ontario.  He was predeceased by half-brother John Thompson Sears.
Doug graduated from RMC, Kingston in 1966 and after a short time in the military, began his career as a Physics teacher at Mackenzie High School in Deep River.  Doug inspired the principles of dedication, perseverance and excellence not only in his accomplished daughters Wendy and Julie, but in generations of MHS students as a respected teacher and coach.
Doug loved all things outdoors.  He along with MHS colleagues who were dear to him, introduced hundreds of students, over the years, to the skills needed to thrive and survive on numerous Trekkers canoe expeditions.
Doug was an accomplished cabinet-maker and built his own beautiful home on the Ottawa.  There he welcomed friends and family over many years—ever the generous host.
Doug's sugar bush was a gathering place for friends, neighbours and family, where many laughs, stories and beverages were shared.  No one looked forward more to this spring ritual than Doug and his buddies Andy, Mike and Bob as well as Tyler and Ally.
The family would like to thank Drs Ceponis and Sage for overseeing his care while in hospital and for arranging his return to home, where Doug most wanted to be.
We also wish to thank the PSWs and nurses, in particular Shelby, who ensured Doug's final days at home were comfortable.  We are grateful for the support of neighbours and friends especially Peter and Karen and Larry.
A Celebration of Doug's life will be held outside at 71 Delaney Lane on Sunday August 28 where friends are invited to drop in from 1-4 pm. In memoriam donations might be made to the Deep River and District Hospital Foundation or to Parkinson's Canada.
To send flowers to the family or plant a tree in memory of Richard (Doug) Douglas Moon please visit our 
Tribute Store
.
---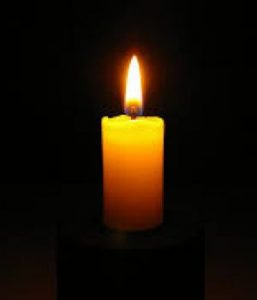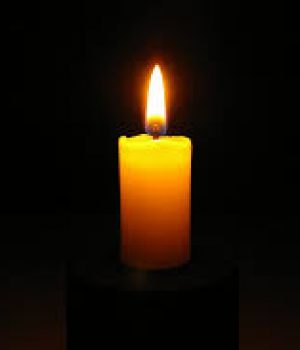 6971 Lloyd Burnham, RRMC RMC Class of 1966
It is with great sadness that we announce the passing of Lloyd Garth Burnham on May 21, 2022.
Lloyd will be deeply missed and lovingly remembered by his wife Linda Simpson, daughters, Lisa Gow and Carla Burnham and his grandchildren, Ethan, Dylan, and Olivia Gow.
Lloyd also leaves behind his brother Keith and his wife Francis, sister-in-law Donna, in-laws from the Ringler and Allen families and many nieces and nephews. Lloyd will be fondly remembered by his stepson Timothy Simpson and his wife Andrea, their children, Jack and Evelyn and his stepdaughter Lindsay Swanson and her husband Darren.
Lloyd was predeceased by his first wife Isabel (Ringler) with whom he shared his life for 41 years, as well as his brother Ralph, father Kenneth and mother Fern (Baxter).
Lloyd grew up in Rosthern, Saskatchewan. After graduating Grade 12, he attended Royal Roads Military Academy followed by Royal Military College. From there, Lloyd and his family enjoyed many posting throughout Canada and Germany and created a network of lifelong friends. Lloyd served in the Royal Canadian Air Force for 32 years as an Aerospace Engineering Officer and achieved the rank of Lieutenant Colonel. Lloyd was not one to sit idle, and upon retirement from the regular force he joined the Air Force Reserves for a further three years, consulting on a Financial Management Program.   Lloyd had a love of sport and a natural athletic ability. In his younger years he played varsity hockey at Royal Military College. Later in life he enjoyed transitioning into Old Timers hockey, slow pitch, curling and golf. Lloyd had many hobbies and interests throughout the years. He will be remembered for his love of woodworking, and many family and friends have been gifted his beautiful handmade treasures. He also enjoyed gardening. He kept a beautiful yard and grew tomatoes and cucumbers for the entire neighbourhood. He spent many hours tending to his flowers. Lloyd coupled natural ability and perfectionist attitude to strive for excellence in everything that he did. He created many things of beauty. His sharp mind and intellect made him very hard to beat at Trivial Pursuit and armchair Jeopardy. Most of all, Lloyd loved his family, always striving to make a happy and enjoyable life for them.
An informal gathering will be held at a later date in Rosthern, Saskatchewan.
---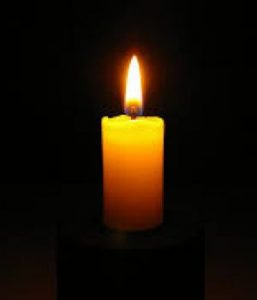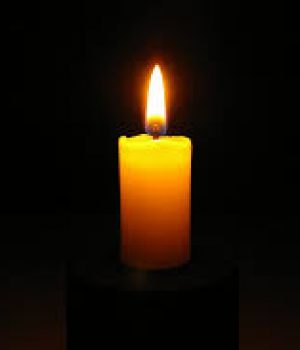 7053 Phil Riddolls, RRMC RMC Class of 1966
Philip A. Riddolls, age 78, of Victoria, British Columbia passed away on Saturday, May 14, 2022. Philip was born October 7, 1943. Fond memories and expressions of sympathy can be shared with the family in the condolences section below.
The arrangements entrusted to the care of First Memorial Funeral Services, 1155 Fort Street, Victoria, British Columbia. V8V 3K9 Phone 236-237-5422
(https://www.dignitymemorial.com/obituaries/victoria-bc/philip-riddolls-10753204)
---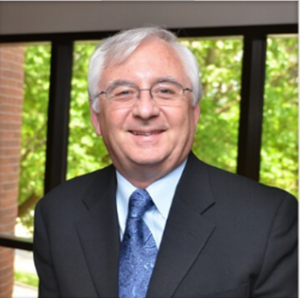 11010 Paul Sunderland, RMC Class of 1976 
Suds was a Bud – respected, humorous, a devoted family man. In his admonition to us all in his bio, "Enjoy every day as you never know when life will throw you a curve ball." We are certain that he was living up to this advice, but well before his time was thrown a "curve ball" (or badminton birdie or golf slice or curling rock) that he could not defeat.
We are not sure who coined the term "Bud" within the Class of '76 or if it is even exclusive to us. But many, if not all of us use it as a form of expressing our connection, no matter how tenuous or strong based on those formative years at RMC or in one of the other Colleges. Suds was a Bud in every sense. Some of us knew him better in the RMC years but, as will happen, we move in different directions and connection grows thin. Others maintain connection over the years, and some reconnect more strongly in later years.
Nevertheless, the loss of a Bud is felt keenly by us all and reminds us to "enjoy every day". As we mourn Suds passing, we should also celebrate who he was, that he was one of us – and we are all better for it. He reminds us that we should not wait to take every opportunity to reach out, reconnect and share stories, as we hope many of you will do about Suds.
Farewell Paul, rest in peace knowing that we will remember you.
The Centennial Class of 1976
Suds était un Bud – respecté, plein d'humour, un père de famille dévoué. Dans sa biographie, il nous recommande à tous de "profiter de chaque jour, car on ne sait jamais quand la vie nous enverra une balle courbe". Nous sommes certains qu'il suivait ce conseil, mais bien avant son heure, il a reçu une "balle courbe" (ou un birdie de badminton, une balle de golf ou une pierre de curling) qu'il n'a pu vaincre.
On ne sait pas qui a inventé le terme "Bud" au sein de la classe de '76 ou s'il nous est même exclusif. Mais beaucoup d'entre nous, sinon tous, l'utilisent pour exprimer notre lien, aussi ténu ou fort soit-il, avec ces années de formation au CMR ou au sein d'un des autres Collèges. Suds était un Bud dans tous les sens du terme. Certains d'entre nous l'ont mieux connu pendant les années du CMR, mais, comme il arrive souvent, nous prenons des directions différentes et les liens se distendent. D'autres maintiennent le lien au fil des ans, et certains se reconnectent plus fortement dans les années suivantes.
Quoi qu'il en soit, la perte d'un copain est ressentie vivement par nous tous et nous rappelle de "profiter de chaque jour ". Alors que nous pleurons la disparition de Suds, nous devrions également célébrer qui il était, qu'il était l'un des nôtres – et nous en sommes tous meilleurs. Il nous rappelle que nous ne devons pas attendre pour saisir toutes les occasions de nous rapprocher, de reprendre contact et de partager des histoires, comme nous espérons que beaucoup d'entre vous ferez à propos de Suds.
Adieu Paul, repose en paix en sachant que nous nous souviendrons de toi.
La classe du centenaire de 1976
---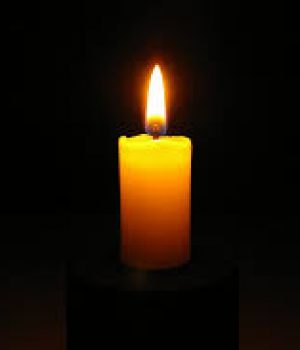 8899 Alvin Harold Crosby, RRMC RMC Class of 1971
Al and his wife, Suzanne Parent, were taken in a plane crash outside Port Hope, Ontario, Saturday night, 13 July.  Coming from the Vancouver Island town of Port Alberni, Al made an impression wherever he went.  He worked in a sawmill during his youth and went to UBC for a year before coming to Royal Roads and on to RMC, graduating in 1971 with a degree in Mechanical Engineering.  Al played soccer on the Colleges rep teams all four years.  He was an active intermural participant.  One of the few guys who had a car throughout his years at the colleges, which was not allowed of course.  Never shy in discussing his opinion, he could talk about nearly any subject, and had a wide range of "observations".  Al listened well.
Al wanted to be a pilot, and was disappointed to be selected as a navigator.  However, he got on with things and soon found himself in Bagotville, where he sat in the back seat of Voodoos.  Meeting Suzanne was definitely the highlight of his posting.  Soon thereafter they found themselves in Ottawa and Al donned a suit.  He rose to be one of the two Eng 6's in ADM Material.  He played a significant role in many ADM Mat thrusts, including various computerization initiatives and the project management training.  Throughout his life Al was someone others could count on to do what he said he would do and to help.
Concurrently, Al kept himself very busy in his community.  He was a vital cog in the Rockcliffe Flying Club as well as the local community association on water and development issues.  He and three others purchased the plane, a Piper Cherokee, he was flying on 13 August.  Al had his pilot's license for about 40+ years, and greatly enjoyed using it, sometimes flying friends around Ontario.
I for one will greatly miss him.   The bonds we established at Royal Roads have never wavered in over 50 years.  See you later Al.              R. D. Herbert, 8924
---