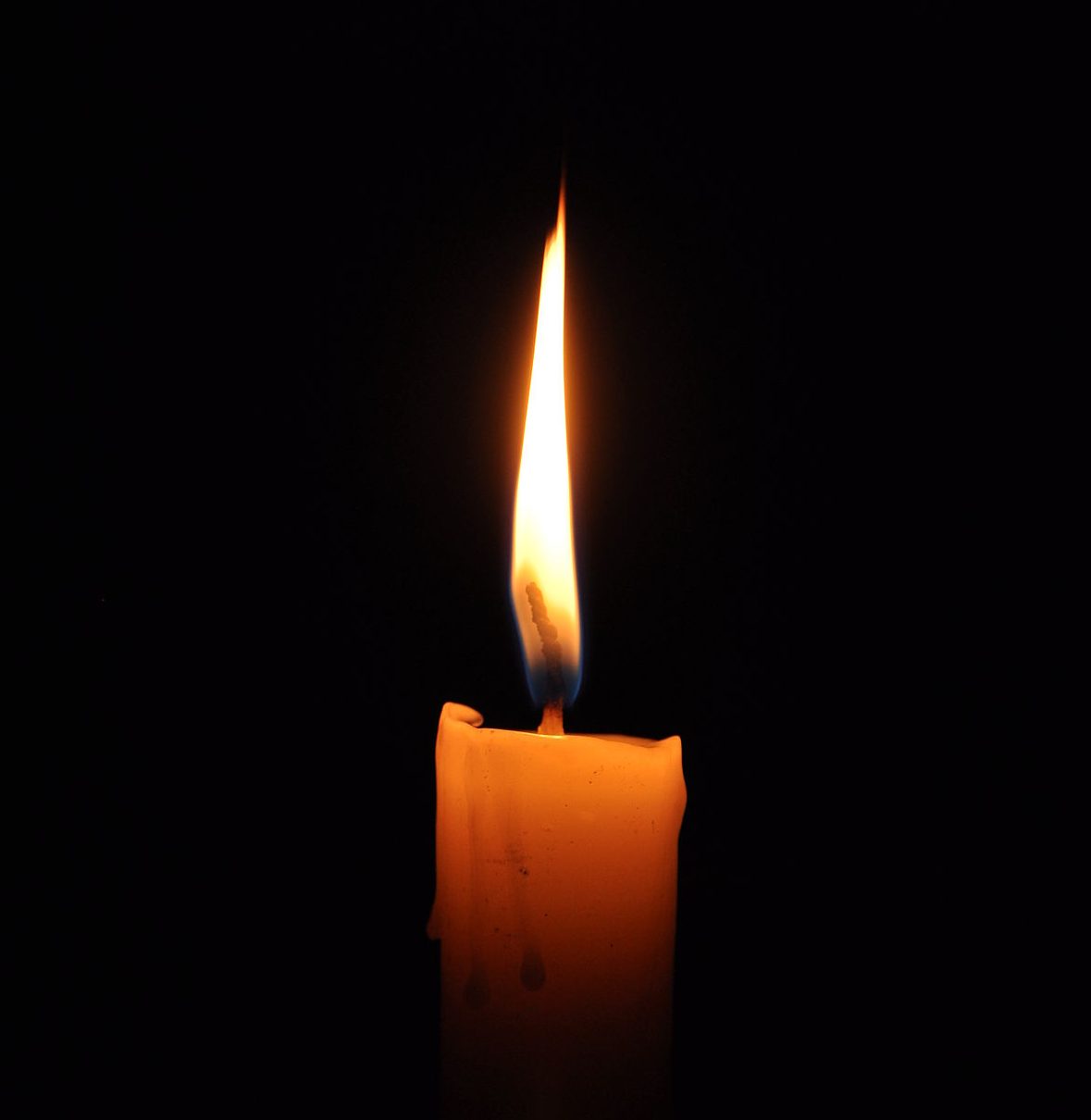 3741 Jacques Ernest Boucher CMR Class of 1957
On January 21, 2023, my Dad, Jacques passed away in his 90th year at the veterans hospital in Sainte Anne De Bellevue. He had been battling a multitude of health issues over the past few years, but notably cancer. He would have turned a full 90 on September 21, 2023.
They broke the mould when they made him. A mix of Fred Flinstone, Foghorn Leghorn and Encyclopedia Brittanica all wrapped up in one. We didn't always see eye to eye at times, but when it comes to parents and their children, 'who doesn't?.. We respected each other's position and points of view and that was it. A life well and fully lived. WAY too many things to list here.. Our dad was a great dad.
The cancer had started in his bladder which was treated, but later crept up into his prostate, and later spread to some of his bones. While I had been off work to deal with shoulder surgery, rehab and all, I was able to drive him to the multitude of appointments that he needed to get to either at the Jewish general or Lakeshore hospital and all else in between. This gave us the opportunity to 'bitch' and complain about things in general.. ??
The running family 'gag' was that he should have passed away 30-40 years ago given everything that had happened to him health wise. He always recovered, and as always, came out swinging. In the hospital, he survived two bouts of COVID, E. coli poisoning, kidney shutdown and restart, etc..His brothers and sisters sometimes said, 'he's still alive???..(lol!), but that was my dad.
My dad was a warrior, strong mind and spirit right to end. Despite the fact that he was accident prone (we have some of the funniest stories about him and his mishaps, entertaining to the very end). He had never lost any of his mental faculties right up to end. Only in the last few days where he had to be sedated because of the pain. The day before he passed, he didn't want any more meds because he knew that it was dulling his perception of reality, but unfortunately some delirium had crept in. He knew everyone around him but in his 'state', he thought I was one of the staff trying to sedate him. He had grabbed my arm and twisted it to have me pinned down for about 30 minutes or so on the side of his bed with enough strength to keep me there, all the while I was having a casual conversation with my cousin while I was pinned on my back. My brother had to 'duck' because he took a swing at him..??.Strong to end.
My dad served in the military during the 50's, RCN Navy serving aboard the tribal class destroyers, so..
He always lived life as though each day meant a plan for the next day. When his condition deteriorated very quickly over 24 hours, nobody was prepared for what came later. We thought he could come out of this one too.
He always had a parade of people at his place in Ste Anne's and it was no different in the his final days. He would move heaven and earth to help out for all he knew, and if he couldn't or didn't know how, he 'Googled it'.. (Lol!)..
He was loved and respected by everyone in his sphere. He was surrounded by his closest family and those who couldn't be there, we're on the phone on speaker near his ears so he could hear everyone.
Given that things happened quickly, most people were scattered around North America, and there was the incoming storm, we decided to hold off on any service until the spring. We're planning on a military service for the field of honour in Pointe Claire, but nothing firm as of yet. They don't do any services during the winter. For now, we've had him cremated and his ashes will remain with us until then.
---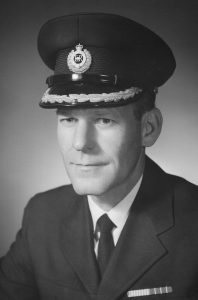 3111 Richard Bohne RRMC RMC Class of 1953
Henry Richard Bohne, Col (ret), CD Bohne, Henry Richard (Dick) – October 9, 1929 to April 4, 2023. Dick passed away peacefully in his 94th year surrounded by his adoring family. Loving husband to wife Carole (Fisher) and father to Bill (Linda) and Sandra (Chris). Predeceased by Fred and Annie Bohne (parents), Russell (brother) and Eleanor (sister). Cherished Grandpa to Brittany, Julie, Lauren and Nick, and Great-Grandpa to Avery and Harry. Born in Bassano Alberta, his family lived in Gem, Hussar, Bassano, and finally Medicine Hat where he finished high school. Dick attended Royal Roads and RMC, graduating in 1953 with a commission in the Royal Canadian Engineers (RCE). After spending a year in the Korean conflict with a Field Squadron, he returned to the University of British Columbia, where he graduated in 1955 with a B.Sc. in Civil Engineering. For the next 35 years, he worked with the Base Construction Engineers in a variety of postings in Chilliwack, Whitehorse, Edmonton, Kingston, Halifax, Petawawa, Ottawa, Borden, Lahr, Trenton and finally, NDHQ in Ottawa. Following his retirement from the military, Dick went on to serve for another 10 years with NATO. After retirement, Dick and Carole spent the next 30 years between Arizona in the winter and Kingston in the summer, enjoying life to its fullest, including many rounds of golf and long morning walks. His love and commitment to family was first and foremost and he treasured every family gathering. He will be remembered for his honesty, integrity, sense of humour and storytelling. Dick could always be heard humming or singing a song throughout the day. He led by example, expecting no more from others than he expected from himself. He was deeply loved and will be in our hearts and memories forever. The family are exceptionally grateful for the care and compassion shown by the staff at Kingston Health Sciences Centre, in particular those staff on D4 and K10 who walked along side us on this journey. A private funeral was held by the family to say our goodbyes. A Celebration of Life is planned at a future date. For those wishing to express sympathy in Dick's memory, please consider donations to the University Hospitals Kingston Foundation or the Heart and Stroke Foundation of Canada.
---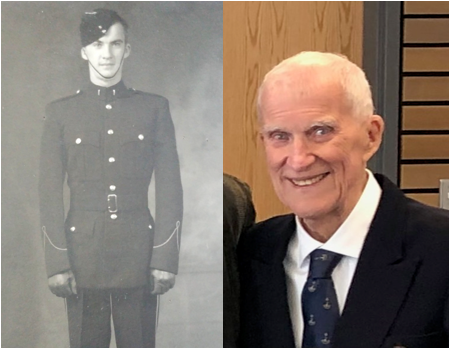 3378 Lorne Smith RMC Class of 1955
After a long life full of love and adventure, Squadron Leader (retired) Lorne "LC" Smith 3378 from class of 1955 passed away on 5 April 2023 at his home in Guelph, Ontario, with his loving wife Sally Smith and two beautiful daughters, Shayne and Blaire, by his side at the incredible age of 90. Lorne has been reunited with his son, Paul, in the afterlife where they will watch over their large surviving family together.
Lorne was born on 16 January 1933 to Sarah Fern and Albert Holmes in Mooretown, Ontario. After Lorne graduated from S.C.I.T.S, he went on to study Mechanical Engineering at the Royal Military College in Kingston as part of the class of '55.
After graduating RMC, Lorne completed both his Mechanical and Electrical engineering degrees at the University of Toronto. This began his military career as a AERE officer at 4 Wing with 444 Squadron in Germany, kick starting a 13-year long career in the RCAF. Lorne was posted to several locations including Toronto, Germany, Montreal and La Macaza. He then retired from the military to pursue a career in the private sector focused on Mechanical and Electrical Engineering, becoming one of Canada's experts on small boilers. In 1972, Lorne completed his Masters degree in Business Administration at Wayne State University in Michigan, when he and Sally lived in Sarnia.
Lorne met his wife Sally in 1953 in Sarnia, while still a young cadet at RMC. They married on 8 October 1955 in Sarnia and recently celebrated their 67th wedding anniversary. Together, Lorne and Sally had three children: Shayne Lorree, Blaire Diane and Paul Jerome. From these children, Lorne and Sally gained nine grandchildren who fondly referred to Lorne as "Buppa".
Lorne and Sally loved attending as many RMC and 444 Squadron alumni events as they could throughout the years. Many stories and life-long friends were made during Lorne's time in the military and during his time at RMC. When his granddaughter expressed interest in attending RMC, he quickly rose to the occasion to talk of his experiences and of the relationships he will forever cherish from the journey he took. Lorne's experiences at RMC shaped the man he was up until his final day. He maintained his discipline, his loyalty and his honesty and was a perfect example of a gentleman to everyone around him.
Lorne was predeceased by his son Paul Jerome, and survived by a large loving family including his wife Sally, daughters Shayne (Steve) and Blaire, daughter-in-law Samantha (Gary), and all his grandchildren and great grandchildren.
Lorne will be greatly missed by all his family and friends. He was a father, a grandfather and a mentor to many. His light spirited nature and great sense of humour were always a gift. His life impacted so many around him, his legacy will carry on in our hearts forever. A celebration of life will be held in Guelph, Ontario later in the year, a date is yet to be determined.
In lieu of flowers, donations can be made to Hospice Wellington or Circle Home Furniture Bank through Wall-Custance Funeral Home & Chapel in Guelph, Ontario.
---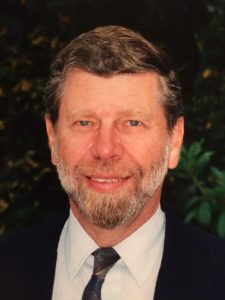 2841 Stirling Ross RRMC RMC 1952
Stirling MacNeill Ross died peacefully on March 13, 2023 in Victoria, BC; he was 93 years old. Stirling was born on December 4, 1929 in Ottawa, and was the youngest son of Col. George William (Bill) and Constance (Connie) Ross.
Stirling was predeceased by his wife of 50 years, Margaret, in 2012. He is survived by his daughter Catherine (Jeff) Sheldrake, and grandchildren, Nicholas and Caroline. He will be missed by many other relatives and friends.
After a wartime childhood, growing up in Ottawa and summertimes at the family cottage at "the Cedars" in Aylmer, Quebec, Stirling was keen to serve his country. In 1948, he left home to attend Royal Roads Military College. The west coast made an impression on the young man and he knew then that one day he would put down roots on Vancouver Island.
Stirling toured the world as an engineering officer in the Royal Canadian Navy. He served in the Mediterranean, on Canada's aircraft carrier HMCS Magnificent, in Ottawa at National Defence Headquarters, and as a member of Canada's defence liaison staff in Washington, D.C. In January 1962, on a ski hill in Nova Scotia's Wentworth Valley, he met the love of his life, Margaret. By December of that same year they were married in Margaret's home town of Truro. Upon retiring from the navy in 1975, at the rank of Lt. Commander, Stirling continued his public service with the City of Victoria and later with the Department of National Defence.
Always an avid sailor, Stirling was a sailing member of the Royal Victoria Yacht Club. He gave to his community through many charitable causes, and as an organizer of fund raising with the ALS Society of BC. In his later years, Stirling and Margaret travelled to many far-off destinations, as well as focusing love and attention on their family.
"Fair winds and following seas"
A Celebration of Life will be held at First Memorial Funeral Services, 4725 Falaise Drive, Victoria, on Sunday, April 23, 2023 at 2:00 pm.
The family wish to thank the staff of the [Broadmead] Veteran's Memorial Lodge who cared for Stirling over the last three years.
In lieu of flowers, donations may be made to Alzheimer's Society of BC (alzheimer.ca/bc).
Condolences may be offered to the family at https://www.dignitymemorial.com/obituaries/11204591
https://www.dignitymemorial.com/en-ca/obituaries/victoria-bc/stirling-ross-11204591
https://www.legacy.com/obituaries/legacy/obituary.aspx?pid=204251697
---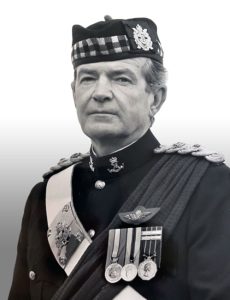 3657 John Wigmore RRMC RMC Class of 1957
The Wigmore family announces the death of their beloved husband and father, Lt Col (Ret) John Richard Wigmore, CD, P Eng (Civil) on March 25, 2023 at Royal Jubilee Hospital, in Victoria, BC. John is survived by his wife (Josephine Mary Wigmore, nee Ellis) of almost 66 years, his son and daughter-in-law (Tad and Trudi Wigmore), daughter (Jodi Wigmore), his sister (Margaret Brumwell) and nieces.
Born in Toronto, on June 7, 1933, John left Ontario to pursue a career in the military. He became a wing commander and graduate of Royal Roads Military College, studied at UBC to complete his degree in Civil Engineering, and then attended the Royal Military College. During training, he obtained 'his wings' by becoming a parachutist. His military career included 30 years service with the Canadian Armed Forces, including the 48th Highlanders (The Black Watch). His work took John to many destinations apart from Canada, including Cyprus, Germany, England and Australia. He was the recipient of the Queen's Silver and Diamond Jubilee Medals.
After retirement, he commanded the Canadian Scottish Regiment in Victoria. He was also the director of the Regimental Museum, as well as its annual ceilidh fundraiser. John and Jo were active participants in the ceilidh as Scottish country dancers. John hiked many a mile, rowed a single scull, played tennis and golf, sailed, enjoyed his classic Jaguar and Scottish country dancing. He built a cedar canoe, a speedboat, and a kayak, and created intriguing 'string things', which were an interesting amalgamation of Calder mobiles and engineering principles.
The family expresses their deepest gratitude to Dr. Heather Clark for her excellent 20+ years of care and dedication to John. We also thank Dr. Brett Baumann, as well as the nurses and other support staff at RJH.
John served his country, family and friends with true loyalty and dedication. He was a man of few words, true contentment and subtle humour. He was dearly loved and respected and has left an indelible mark on the hearts of many.
---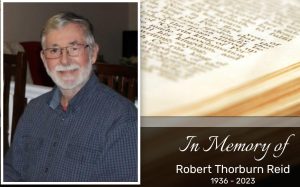 REID, Robert Thorburn "Bob"
Robert lived a life led by the Lord. It was a road map that took him coast to coast. Born May 13, 1936, in Montreal, Quebec, the only child of Donald and Rhoda (Pepper) Reid, he attended Royal Military College and then spent a year sailing the seas as a cadet. He went to Wycliffe College in Toronto and obtained a Divinity degree. Bob met Carys Burkitt at Little Trinity Church, Toronto. Carys had immigrated from England in 1956. On May 4, 1962, Bob and Carys married, packed up her Mini Minor and headed west to his first church. Daughters Catherine and Angela were born in Lac La Biche, Alberta. After a few years, Bob was drawn back to the family's roots and ministry in rural Nova Scotia. Son David arrived while the family was in Stewiacke. In the early 70's, Bob attended Acadia University to obtain an Education degree. He taught English at West Kings High School. Daughter Sarah was born during their time in Kentville. Then it was on to Digby, to churches on Digby Neck and several years teaching at Digby Regional High School. He went on to pastor churches in Barton and North Range. Daughter Megan completed the Reid Family Clan during these years. Summer vacations to Cape Breton in the 80's encouraged the family move to Goose Cove. Bob diversified into raising Highland cattle and continued his rural ministry. Farm life was full of adventures and mishaps for over two decades. His dogs, cats, Highland cattle, chickens, and geese were all part of the extended family. Retirement back in Digby County included a wild blueberry patch. The final move was to South Berwick, to be closer to family. It has been a lifetime of building valuable friendships for both Bob and Carys. A lover of history, a lifetime learner, and a natural teacher, he lit a way for many. For Bob, walls were made for hanging pictures and hooks. "You can never have enough hooks." His carpentry was meticulous, Puritan Pine was the "perfect stain". During family games, the cards were always "sticky" (the family suspected cheating). His sense of humor was intact to the end. When asked to help write his obituary, Bob said, "I was born on May 13, 1936, add the date I died, and that's it." Bob is survived by his wife of nearly 60 years, Carys Patricia Francis Reid (Burkitt); his daughters, Cathy (Roland), Angie, David (Sheila), Megan (Rodney); grandchildren, Jessica (Uriah), Elizabeth (Jason), Nick (Beth), Tim, Matthew, David, Carys, Sarah Elizabeth (Candace), Holly, Jennifer, Esther, Duncan; greatgrandchildren, Gwen, Mae and Owen. Predeceased by beloved daughter, Sarah. Arrangements for cremation have been entrusted to Kaulbach Family Funeral Home in Annapolis Royal. At Bob's request, there will not be a funeral service. Donations in his memory may be made to Feed Nova Scotia. A private family committal service will take place at Pioneer Cemetery, Goose Cove, at a later date. Redeemed. Online condolences may be made at: www.kaulbachfamilyfuneralhome.com
---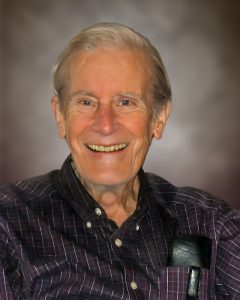 5340 John Eden Cloutier CMR RMC 1962
John Eden Cloutier, BScH '62 (RMC), MBA '68 and PhD (Economics, '84), both Queen's, died March 17, 2023, in Ottawa.
Son of the late Orville G. Cloutier and the late Lora (Martin) Cloutier of Sherbrooke, Québec and known as 'Eden' to family and friends, and as 'Clutch' to RCAF friends.
Beloved husband of the late Elisabeth (Libby Macpherson) Cloutier; loving father of Gillian (Paul G. Smith) of Toronto and Alison Cloutier of Ottawa. Predeceased by infant son, Peter Colin. Grandpa to lovely granddaughters, Aurélie & Clémentine Smith, of Toronto and fond step-grandpa to Arnaud Smith of Montréal.
Dear brother of William (Bill) Cloutier (Louise Gélinas) of Montréal and Diane Cloutier (Doug Arnold) of Richmond, Ontario. Fond brother-in-law to his Macpherson relatives of Kingston and Victoria.
Eden was born in Montréal and grew up in Roxton Pond and Granby, Québec. A flyboy from the earliest days, he pursued the skies first at CMR, St-Jean, then at RMC, Kingston, where he earned his undergraduate degree in math and physics.
Eden flew for the RCAF and was stationed across Canada until 1966, at which point he shifted gears, obtained his MBA and, with Libby, moved to Montréal to work for the Bank of Montreal. Kingston beckoned the couple back and Eden began his PhD and instructed at Queen's School of Business.
With Gillian in tow, Eden and Libby moved to Ottawa, welcomed Alison, and Eden spent his career as a senior federal civil servant and economist working on files as complex and diverse as the actuarial soundness of the Canada Pension Plan, the sustainability of the Canadian healthcare system and the economic burden of unintentional injury.
Should a charitable donation be desired, Eden's charity of choice has been The Alzheimer Society of Canada.
---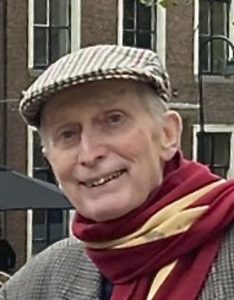 5417 William Megill CMR RMC 1962
William Kent Megill, 82, of Ottawa, died April 10, 2023, surrounded by his family in the Ottawa General Hospital, of complications due to lung fibrosis.
Bill was born in Ottawa on November 26, 1940 to Maj Gen William J and Doris M Megill (née Kent). He attended the Collège Militaire Royal de St-Jean, Quebec, and graduated with a BSc in Maths and Physics from the Royal Military College in Kingston, in 1962. He won a Rhodes Scholarship to study for an MA at Oxford University in the UK, where he read Russian and French. Later he would complete a postgraduate diploma in Business Administration at Laval University and a masters in Political Science at the University of Kansas.
He joined the armoured corps while at RMC, then served with distinction in three armoured regiments, first with the Fort Garry Horse, later with the 12e Régiment Blindé du Canada, and finally with the Lord Strathconas Horse (Royal Canadians) which he commanded. The highlight of his military career was arguably his appointment as Military Advisor to the Canadian delegation to the arms control negotiations in Vienna that ultimately led to the end of the Cold War in the 1990s.
After retiring from the army, he began a new career as a land claims negotiator for the federal government, initially in coastal British Columbia and finally in the western Arctic. His love for language and culture served him well throughout the complex negotiations to find a balanced rearrangement of the social order and legal situation in the MacKenzie Delta in particular.
Alongside his long career in the public service, Bill also enjoyed serving the public in the communities where he lived. Whether it was coaching little league soccer, heading up the Quebec Council of Scouts Canada, chairing the board of the Aphasia Centre, rebuilding the Priory of Simon Peter for the Templars or collecting hockey equipment to send to youth in the arctic, Bill brought his passion and experience to the challenge of building community.
He was dedicated contributor to the St Matthews and Glebe communities. Here the pandemic brought an old talent back to the fore as he turned his early career experience as the voice of the 1967 Canadian Armed Forces Tattoo to bear on the challenge of reaching the congregation and community during the hard months of lockdown.
Bill is survived by his wife Deirdre Nicholds and sons William M Megill (Susanne) and John Megill, grandchildren Liam and Natalie, siblings Margaret (Peggy) Hudson (Peter) and Suse Megill. Bill was surrogate grandfather to Deirdres grandchildren, Harry and Bridget Phillips. He was preceded in death by his first wife Susie (née MacDonald), brother Jim (Heather), and sister Janie (David).
Funeral services will be held on Saturday 15 April, starting at 11:00, at St Matthews Anglican Church, 217 First Ave, Ottawa, with a reception to follow, with the Reverend Geoff Chapman officiating. Interment will follow at Beechwood Cemetery in Ottawa.
Memorials or donations in lieu of flowers may be made to the Aphasia Centre of Ottawa and/or the Tulo Center for Indigenous Economics
---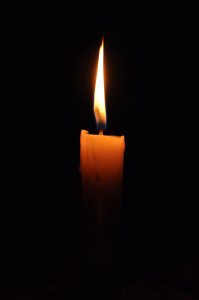 7046 Bill Pryde RRMC RMC 1966
Bill passed away peacefully at Perley Rideau Veteran's Health Centre on Wednesday, March 29, 2023, at the age of 81.
Bill leaves behind his beloved wife and best friend of 40 years, Glenda. Step-father of Sean (Patricia Reilly) and Shane Smith. He was a loving Poppa to his four granddaughters, Fiona, Martina, Piper and Emerson. Predeceased by his parents John and Mary Pryde; sisters Doreen (Don) Clark, Margaret (John) Troyer, Joan (Darell) Hunsley. Survived by his sister Linda (late Robert) Rockefeller. Bill was very proud of, and enjoyed all of his nieces and nephews.
Born in Tillsonburg on December 28, 1941, Bill entered military service as a Radar Technician. He received university training at Royal Roads Military College (Victoria) and Royal Military College of Canada (Kingston), and was awarded a Bachelor degree in Commerce and Economics. He reached the rank of Captain in the RCAF and Canadian Armed Forces. He served as Finance Officer during two UN tours in Egypt and Cypress, and ultimately served his country for 47 years, 26 years in service and 21 years as a civilian in DND.
Bill was fascinated with genealogy and spent many hours tracing his family's roots. He enjoyed Volksmarching, and held office in both the Canadian Volksport Federation and the Nepean Nomads Walking Club. Over many years, Bill and Glenda enjoyed ballroom dancing, and spent their winters in California.
A special thank you to the staff at R1S, Perley Health, for their dedicated care and kindness to Bill and family.
Family and friends are invited to a Visitation on Tuesday, April 11, 2023 at Pinecrest Visitation Centre, 2500 Baseline Road from 10:00 a.m. until the time of the Memorial Service at 11:00 a.m. in the Chapel. Inurnment will follow. In lieu of flowers, please consider making a donation to Parkinson Canada. For those who wish to join the service virtually they may do so using the SERVICE LINK.
---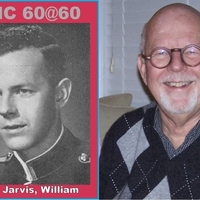 4845 William Jarvis RMC 1960
On April 12, 2023, William F. "Bill" Jarvis passed away in Oakville, Ontario, aged 85.
Bill was born in Toronto, Ontario on October 27, 1937 to Helen and Elgin Goodwin, with an older brother, James. At approximately one year of age, due to family difficulties, he was adopted by his uncle's family, Fred and Norah Jarvis. Growing up, he lived in a number of different locations in Ontario, including Waterford, Simcoe, Copper Cliff, Sudbury, and Guelph. 
He graduated from the Royal Military College of Canada in 1960 with a Bachelor of Science degree, then served six years in the Royal Canadian Air Force. He attained the rank of Flight Lieutenant, first as a navigator on a maritime patrol squadron in Summerside, Prince Edward Island, then as a navigation instructor in Winnipeg, Manitoba.
Leaving the military in 1966, Bill earned a Master of Business Administration degree at the University of Western Ontario, and spent the next 17 years with Labatt Breweries of Canada Limited in London,  Ontario, ultimately with the position of Director of Information Systems. He left Labatt's in 1984 to co-found The Transition Group Inc., a Toronto-based Information Technology research and consulting firm. A subsequent joint venture saw him also serving as President and CEO of Gartner Group Canada, a subsidiary of a renowned U.S.-based IT research and consulting business.
After selling his business interests and retiring in 2000, Bill served for ten years as a volunteer with the Distress Centres of Toronto. Then, after suffering a major stroke in 2011, he was admitted to the Revera Northridge Long Term Care Centre in Oakville, where he peacefully lived out his final years. He was appointed Revera's first Resident Innovation Ambassador in March 2016, a position he was forced to resign in 2020 because of ill health.
He is survived by his former wife of 24 years, Patricia (Brearley, of Belleville, Ontario), and three adult children: Rob (wife Vesna Rukavina from London, Ontario), and children Erik, Aaron and Andrew, all of London), Dr. Blair (former wife Julie Barnes from Toledo, Ohio, and children Gage and Raven, all of New York City, New York); and Patti (husband John Straumann from Long Island, New York, and children Alexandra and Avery, all of Tampa, Florida).
In his recently-published autobiography, Bill stated "I've come to realize that my family is everything. As I see how our three children have grown and prospered, and become excellent parents in their own right, I can only believe that nothing else really matters! It's not so much about what we have done in life, but what we leave behind!"
Finally, Bill wished to pass on his appreciation, respect and best wishes to the management and staff of the Northridge Long Term Care Centre in Oakville for the outstanding care and support he was given during the many years he lived there, and to the management and staff of their parent corporation, formerly Revera Inc., who gave much value to his final years.
---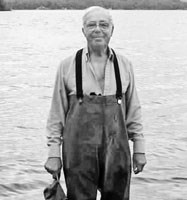 HELMUT HERBERT FREDERIC BINHAMMER "Bin" Passed away peacefully at Kingston General Hospital on Saturday, April 15, 2023, at the age of 95. Beloved husband of the late Mary Binhammer (nee Chambers). Dear brother of Dr. Harold Binhammer (late Doris), Rev. Dr. Robert Binhammer (Beverly), and the late Gerhard Martin Binhammer (late Doreen). Son of the late Rev. Herbert and Mariane Binhammer (nee Ratzel). Bin will be missed dearly by his daughter, Jane; his son-in-law Dan Gates; and by his adored grandchildren, Sarah and Robert. He also leaves behind many treasured nieces and nephews. Bin was a lifelong scholar, a professor of economics at the Royal Military College in Kingston from 1955 to 1993, and author of over a dozen textbooks on money, banking, and international trade and finance. He consulted for the United Nations, the World Bank, CMHC and the Economic Council of Canada. He also spent a year in Tanzania working as a special lecturer for the United Nations. Upon his retirement, he spent his time travelling the world with his daughter, son-in-law and grandchildren. An avid fly fisherman, he fished in Scotland, Ireland, Chile, Argentina, Newfoundland, the Rockies and the Caribbean. He loved good food and wine, and a stiff gin and tonic. The family would like to thank the staff at KGH for their compassionate care, and grandson, Robbie, and Dan's sister, Barb, for being with Bin at the end. We are also grateful to the staff at St. Lawrence Place for their attentive care over the past years. The funeral service will be at St. George's Cathedral, Kingston, on Monday, May 29, 2023, at 1 p.m. In lieu of flowers, donations to St George's Cathedral for their Lunch by George Program, or to The Atlantic Salmon Federation would be most appreciated. Online donations and condolences may be made at: www.reidfuneralhome.com.
---