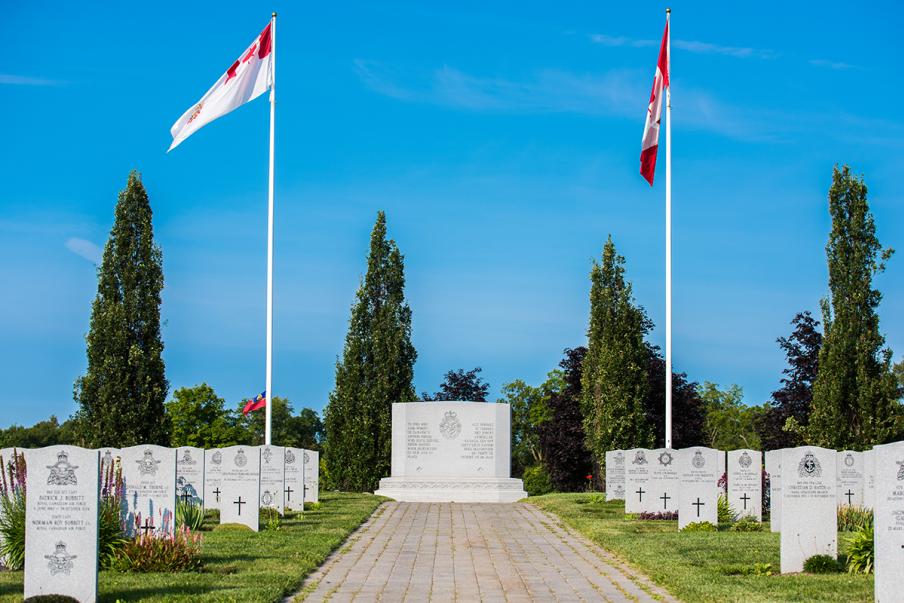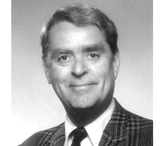 H18424 RUDDY, Sir David Daniel NN, B.Sc., M.A., Ph.D, K*CHS, KCLJ, FRSA, FRSAI, FSA.Scot, Passed away peacefully on April 15, 2011, at the age of 87 years. He will be lovingly remembered by his beloved companion John Lucas, niece Mary Ann Ruddy and nephews Cornelius Ruddy and Robert (Joelle) Ruddy and their families and many friends around the world. Born in New York, New York, on June 14, 1923, to Cornelius Joseph and Mary Theresa (Foley) Ruddy. He attended Fordham University N.Y. and received his B.SC. in 1947 and his M.A. in 1949. He later attended St. Andrew's University and received his Ph.D in 1952. Several teaching posts were held after receiving his Ph.D and from 1963-1988 he was a Professor of History and Political Science College militaire royal de St-Jean (CMR) until retirement in 1988. It was during his retirement that he moved to Victoria where he has resided since 1999. Notable accomplishments include 1st Pres., Organ. of Military Museums of Canada, Inc.; former Pres., Heraldry Soc. of Can., Pres., Nelson Delta Corp.; Armigerous by grant; Letters Patent of the Chief Herald of Ireland 27 May 1988; Registered in Public Register of Arms; Flags and Badges of Canada; recipient, Queen's Silver Jubilee Medal 1977; Award of Merit, Heraldry Society of Canada 1978; Canada 125 Medal 1993; 2002 Queen's Golden Jubilee Medal; Canada Council Award; Niadh Nask; Fellow, Royal Soc. of Antiquaries of Ireland, Knight Commander, Order of St. Lazarus; Chevalier, Ordo Constantini Magni; Contrib. Ed. Heraldic Mottoes of Canadian Universities and Colleges; Dictionary of Cdn Biography V (1801-20); mentioned in Debrett's The Canadian Establishment; Capt./ Lt. 78th Fraser Highlanders; Gov., Montreal General Hospital, mem.; Ctte. of Museums Arch. and Hist.; Internat. Ctte. Museums, UNESCO; BD of Dirs., Quebec Council, St. John Ambulance 1987 97, Public Affairs Ctte. 1988 97; mem. Royal Cdn. Legion; The Montreal Museum of Fine Arts; N. Am Vexillological Assn.; Cdn. Flag Assn.; St. Patrick's Soc. of Montreal; The Heraldry Soc. of Scotland, of Ireland and of Canada; Archaeological Inst. of Am; N.Y. Academy of Sciences; Cdn. Council of Christians and Jews; Hon. Mem., Black Watch Mess, Montreal; Life Mem., Sampson World War II Navy Veterans Assn.; St. Andrew's Soc. of Montreal; David was beloved by all who knew him for his wit, humor, intelligence and charm. Throughout a long illness he was ever joyous, hopeful and brave. Mass of Christian Burial will be held on Wednesday, April 20, 2011, at 1:00 p.m. at Holy Cross R.C. Church, 4049 Gordon Head Road, Victoria, BC. with Msgr Michael Lapierre JCL, Celebrant. Interment will follow at Royal Oak Burial Park, Victoria, BC.
_______________________________________
RCNC179 Cdr. Keith Dunham Lewis, C.D.,R.C.N. Ret'd. born in Ottawa, Nov 14, 1926 died peacefully April 19 at the QEII in Halifax after a very brief illness.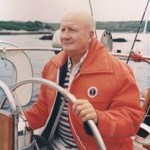 Survived by his wife Barbie (Colwell) Lewis, daughters Dr. Joanna Zed (Robert) and Penny Taylor (Colin), Brother John Lewis (Virginia). He was pre-deceased by his first wife, Diana Wynward (Evans) Lewis in 1987. Grampy will be sorely missed by his energetic grandsons Graham and Evan Taylor, William, Geoffrey and Gregor Zed. His loyal Barron and his buddies in the barn and the field will miss their loyal companion.
Keith enjoyed a rewarding career of service in the Royal Canadian Navy. He attended Royal Rhodes Military College, Victoria, BC and Staff Military College, Toronto. His final command was H.M.C.S. Skeena. Upon retirement from the Navy, Keith became GM of the first Halifax hosted Canada Summer Games in 1969. Following this he became General Manager – Halifax Forum and Director of Operations, World Trade Centre Halifax. He was a founding member of Ski Wentworth and member of the Royal Nova Scotia Yacht Squadron.
He was a supporter of Nova Scotia Horse Trials at Red Bank Farm for over 20 years. He was an avid fisherman, gardener, sailor, skier and hunter (although the family recalls few fruit from the latter efforts). He had a great love of the outdoors and his quiet and thoughtful perspective made people smile. His legacy lives on in his children and grandchildren's love of outdoor pursuits and all things adventurous. He was happiest at his havens in Burnt Lake and Wentworth.
The family will receive friends and relatives for a celebration of Keith's life, Saturday , April 23, 2011, at the home of Robert and Joanna Zed, 6151 Oakland Road, Halifax, from 3 to 6 pm.
_______________________________________
RCNSE17 Commodore (Ret'd) Edward Newton Clarke 1932 RCNC