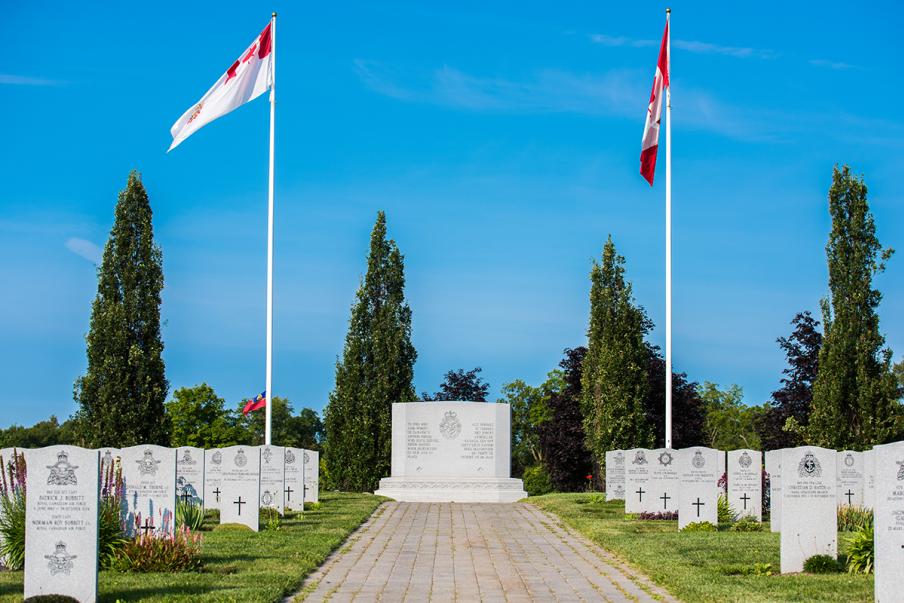 2395 JOYCE, William (Bill) Anderson, DSO, B.Sc.
Lt. Colonel, The Fort Garry Horse
Headmaster, Ashbury College 1966-1981
March 21, 1916 – January 25, 2013
Devoted husband of 71 years to Margaret (Peggy) nee Snyder. Beloved father of Andy, Michael and Terry and their respective wives, Anne, Margaret and Angela. Cherished grandfather to Stephanie, Emily and Tim; Bill, Rob and Maggie; Alex, Graeme and Nigel and great-grandfather to Ryan and Ethan Blonski. Born in Winnipeg, pre-deceased by parents Charles Fredrick Joyce and Edith Amanda Anderson, sister Betty Kilgour, brother Charlie Joyce, he is survived by his brother Tom Joyce, Calgary and nieces and nephews in Winnipeg, Calgary and Ontario. Bill enjoyed his summers at "Miramichi", Lake of the Woods. He was educated at Appleby College, Royal Military College (Class of 1934) and received his engineering degree from the University of Manitoba. He was called up the day war was declared and joined his regiment, The Fort Garry Horse. Bill was a natural-born leader, was dauntless, decisive and exceptionally well-liked and respected by his men and fellow officers. He was awarded the DSO in September 1945 for outstanding leadership during the liberation of Holland – August 1944 to March 1945. He led B Squadron of the Canadian 10th Armoured Regiment in the liberation of Groningen on the 16th of April 1945. He was honoured by the grateful citizens at a ceremony marking the 60th anniversary celebrations in May 2005. Bill was a much- loved teacher at Appleby College, Oakville (1950 – 1964) and a highly respected headmaster of Ashbury College, Ottawa (1966 – 1981) as well as spending one year each at Tonbridge and Uppingham Schools in the U.K. and Scots College in Wellington, New Zealand. While at Ashbury he co-founded the Forum for Young Canadians, an organization promoting youth leadership and an understanding of government, which continues today. Recognized by his peers, he received the Queen's Silver Jubilee Medal in 1977 for his dedication to academic leadership and excellence. His long and fulfilling retirement included global travel to some 25 different countries, including visiting friends in New Zealand, England and France. He played thousands of bridge hands, hundreds of golf games and enjoyed long summers at "Shebaonaning", the cottage he built in 1961 at Pointe au Baril, Georgian Bay and which he visited for the final time in August 2012. His lasting legacies are his dedication to excellence, fairness and achieving one's personal best which is instilled in the students and colleagues he influenced as well as his extended family. Bill taught us to honour, value and celebrate the family, and to live life well and generously. He will be sorely missed. The family would like to thank the team of warm and loving caregivers, Lidia, Mary, Shaylene, Liberty and Erin who cared for Bill at home over the past four years. The family also deeply thanks the doctors and nurses of Oakville-Trafalgar Hospital, especially Dr. Abid, Dr. Martinovic, Yolanda Richardson and Amanda and the Palliative Care and ER teams. A memorial service will be held at St. Jude's Anglican Church, Oakville on February 2, 2013 at 2.30 p.m. with a reception to follow. In lieu of flowers, donations to the William and Margaret Joyce Bursary c/o Ashbury College, 362 Mariposa Ave., Ottawa, ON K1M 0T3 would be greatly appreciated.