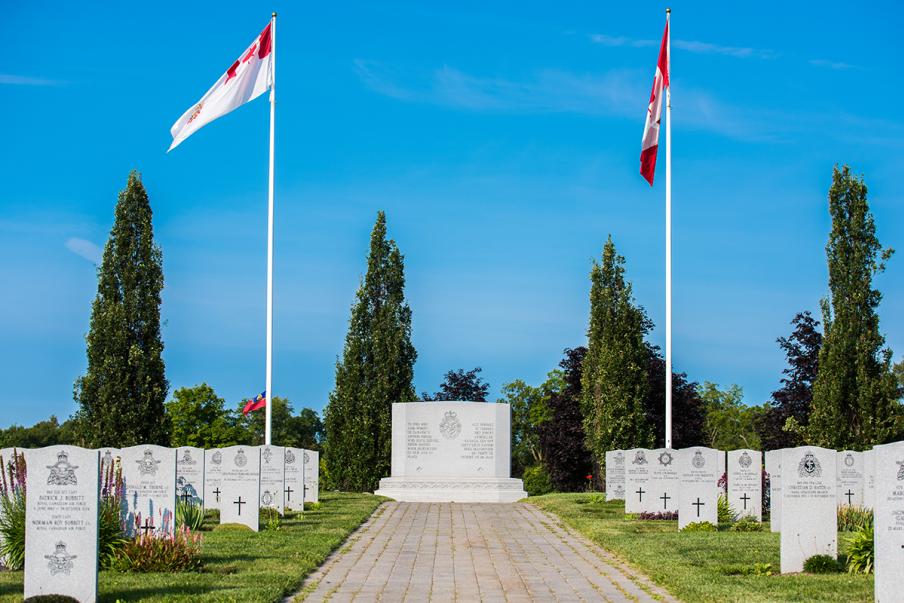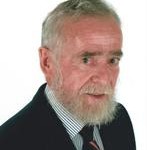 4446 Boggs, George David ("Dave"). Born December 28th, 1936 in Wolfville, Nova Scotia. Dave passed away in the ICU St. Michael's Hospital on November 26th 2014 after a tragic accident that occurred on November 17th.
Both his loving daughters (Susan Boggs Mackintosh and Lesley Boggs McNutt) were with him during his period at St Michael's. Dave is predeceased by his beloved wife of 51 years Marilyn Jean (Webb) Boggs, by his parents Helen Starr Boggs and G. Arthur Boggs of Wolfville, N.S and by his sister H. Barbara Joyce of Hanover N.H. He is survived by his loving sister Margaret ("Peggy") Cadham of Vancouver, B.C.
Dave graduated from Wolfville High School, attended Royal Military College (R.M.C.) and graduated from University of Western Ontario in 1960. He subsequently studied at University of Michigan and graduated with is M.A. from U.W.O.
Dave's career was devoted to conservation of land and public parks. He served the Province of Ontario as an employee in Ministry of Natural Resources, Parks Branch for most of his career with a period in mid-career when he ran an active consulting practice supporting National and Provincial Parks across Canada.
Dave and Lyn lived in Oakville, ON since 1966 where he was active in his community as an advocate for the protection of public space. Dave was a proud grandfather. Zoe, Dee and Euan Mackintosh of Toronto, Ontario and Madison and Wilder McNutt who live in Maun, Botswana were always near to his heart. Dave's sons-in-law, James Mackintosh and John (Tico) McNutt both remember him as a proud man with strong convictions.
Cremation has taken place. A reception visitation will be held in Oakville, Ontario at Oakview Funeral Home, 56 Lakeshore Road West, December 4th, 2014, 5-8 pm 905 842 2252. A burial service will take place at St. John's Cornwallis, Starr's Point Cemetery, Kings County Nova Scotia during the summer of 2015. Contributions in memoriam may be made to The David Suzuki Foundation and The Arthritis Society. Condolences may be sent to the family or via www.oakviewfuneral.ca
***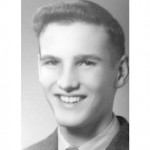 3159 PEARSON, Donald F. April 07, 1930 – August 04, 2014 Passed away peacefully, surrounded by family, at Saanich Peninsula hospital. Born in Victoria, Don moved to, and spent his childhood in Britannia, a tiny mining community, accessed only by an incline railway. After High school in Kitsilano, Don attended Royal Roads, and R.M.C in Kingston, becoming a navigator for the R.C.A.F. In 1954, Don graduated from U.B.C. And met his future bride Anne (from Vernon). The couple moved to Cordova Bay, where they raised their family, while Don worked as a Geographer for the Provincial Government. Don was active in his community, and volunteered for numerous causes. He was wise and altruistic, non judgemental, and kind – a role model for all. Survived by his loving wife Anne, son Douglas, and daughters Patricia, and Dianne, five grandchildren, and five great-grandchildren. A Celebration of Life took place on Friday, September 12th
Published in Victoria Times Colonist from Aug. 9 to Aug. 10, 2014
***
2618 BAYLAY, Norman Burke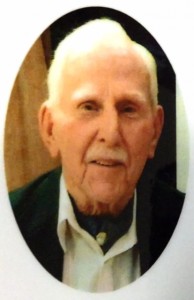 (RMC # 2618, 'Butch') 'Went to the happy hunting ground!' Wednesday, October 29th, 2014. He went peacefully in his 95th year after being a resident of Bradenton for 21 years.
He leaves his daughter, Kindree (Burlington, Ontario, Can.) Pre-deceased by three brothers – Bill, George and Allan. Tremendous appreciation to the Summerfield staff, Janet Robinson, Tidewell Hospice staff, Approved Home Health staff and his dear friends in Bradenton.
A memorial service was held and donations can be made to Tidewell Hospice, Philanthropy Department, 5955 Rand Blvd, Sarasota, FL 34238.
***
***
3568 Ron McKinnon – Class of 1956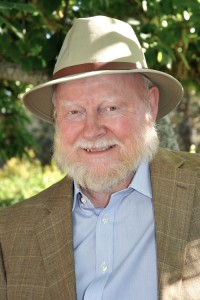 Stanford economics Professor Emeritus Ronald McKinnon dies at 79
A leading thinker in the field of international economics, Ronald McKinnon was one of the first academics to analyze "financial repression" as a substantial barrier to successful economic development. One colleague described him as an "intellectual giant" throughout the Stanford community and beyond.
Ronald I. McKinnon, the William D. Eberle Professor in Economics, Emeritus, died Oct. 1 at the Mills-Peninsula Hospital in Burlingame, California, from complications resulting from a fall on an escalator at San Francisco International Airport on Sept. 18. He was 79.
McKinnon was born in Edmonton, Canada, on July 10, 1935. He joined the Stanford economics faculty in 1961 as an assistant professor. He received tenure in 1966, was promoted to full professor in 1969 and eventually became a chaired professor. He earned his bachelor's degree in economics from the University of Alberta in 1956 and his doctorate in economics from the University of Minnesota in 1961.
McKinnon was an applied economist whose primary interests were international economics and economic development. Understanding financial institutions and monetary institutions was central to his teaching and research. A prolific writer, he wrote or co-authored nine books and penned numerous articles and commentary pieces for economic journals and publications such as The Economist, the Financial Times and the Wall Street Journal.
'Intellectual giant'  Much more Here
PERSONAL EULOGY of EMERITUS PROFESSOR RONALD IAN McKINNON, Stanford University by Dr. Rodrigue Tremblay, October 14, 2014 Here
***
Lindsey Kathryn Cousineau  – (April 10, 1988 – November 26, 2014)
Daughter of 13855  Medric and Jocelyn (Burgess) Cousineau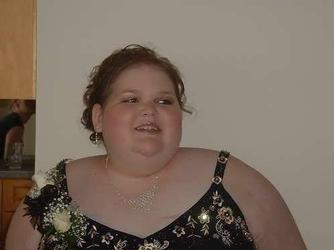 On Nov 26th , 2014, surrounded by the love of family and friends, Lindsey Kathryn Cousineau spread her Butterfly Wings to join her Grampy Drayton Cousineau , Grandmother Joyce Cousineau, GrandFather Duane Burgess in Heaven while Grandma Myrna Burgess and Nanny Barbara Seamone watched over her. The oldest Daughter of Capt Retd Medric Cousineau and Jocelyn (Burgess) Cousineau and sister Jennifer Cousineau arrived the 10th of April, 1988. Uncle Glenn & Aunt SherriLynn Cousineau and Aunt Christine Ellis watched the "tougher than nails kid" fight her first battle with cancer at age 8 and it would be the first of many significant battles. Rather than be limited, she rose above the challenges to accomplish whatever she put her mind to. Graduating Cole Harbour High School she proudly joined the MSVU Child and YouthStudy Program, and recently graduated with her degree and received the CYS Inspiring Student Award, with the most fitting tribute quote, "I will find a way or make one." Sadly her fourth Cancer diagnosis would claim her life, but not before receiving the Guiding Medal of Fortitude and Canada Cord. A tireless volunteer, she raised funds for the IWK, Children's Wish and Service Dogs. A Spark Leader, Brownie Helper, Resource room Buddy , Literacy Tutor, Seniors Volunteer, and Therapy Cat Volunteer , Lindsey brought out the best in all those around her. Her service Dog, Munich will transition into a therapy dog. Visitation will be 7:00-9:00 p.m. (today) Thursday and 2:00-4:00 & 7:00-9:00 Friday in Eastern Passage Community Funeral home, 5 Cow Bay Road, Eastern Passage Celebration of Life: Saturday 29 November1:00 p.m. at Port Wallis United Church, Waverly Road, Dartmouth, Rev. Ivan Gregan, officiating. Donations in Lieu of Flowers to the IWK Child Life Program, or your charity of Choice in lieu of flowers please. Veterans, Medals on, Bikers, Colours welcome. Online condolences by visiting www.dartmouthfuneralhome.ca
***
James Terence (Terry)  Terry Rogers was in RMC Mech Eng department and a football coach in the early 50's .November 19, 1926 – November 25, 2014

Born and raised in Montreal, Terry died in hospital in Ottawa with his family at his side. Beloved husband of Sharon Rogers (Little), father of Allison (Raam), Kelly, Patrick and Chris (Bonnie). Proud grandfather of Kira, Levi, Kai, Jonathan, Abby, Meg, Mika, Zoë, and Gabriel. Predeceased by sister Sheila, he will be missed by brothers John (Maureen), Tom (Twink), Bob (Nancy), and their families. Fondly remembered by his many friends and colleagues of the Canadian Nuclear Industry, and the Friday Luncheon Discussion Club. A passionate reader of history, politics, science and technology, he revelled in lively debates at the dinner table. An avid sportsman, Terry was renowned for his dogged play on the field with the McGill Redmen and his prowess on the ski slopes. Later in life, he preferred to glide peacefully along the ski trails of the Gatineau Park with Sharon. Giving up his promising football career to pursue a life of learning, Terry was the recipient of the first ever PhD in mechanical engineering awarded by McGill University. After many years in industry, with stops in Montreal, Chalk River, San Diego and Peterborough, Terry joined the faculty of Engineering at Carleton University in 1970 and later was appointed Professor Emeritus. He developed a reputation as one of Canada's leading nuclear safety experts. Terry was awarded the W.B. Lewis medal in recognition of his distinguished contributions to nuclear science and engineering. After "retiring" from Carleton in 1993, he continued to consult to industry and served on the R&D Advisory Panel to AECL until the ripe old age of 85.
His "die in your boots" work ethic and his insatiable thirst for truth were remarkable. Friends are invited to join the family to remember and celebrate Terry's life at the Nepean Sailing Club, 3259 Carling Ave, Ottawa, on December 1 from 2:30 to 5:00 pm. In lieu of flowers, donations to the McGill University Health Centre Foundation
(Sheila Margaret Rogers Memorial)