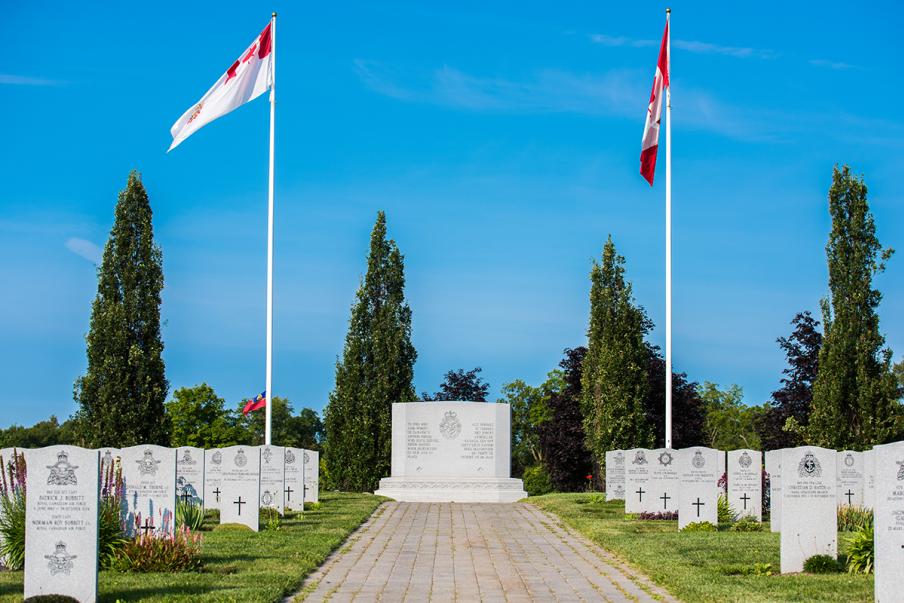 Deaths (2)
MORE
Canadian Museum of History Announces the Passing of 6454 Lieutenant-General Bill Leach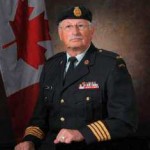 It is with great sadness that the Canadian Museum of History announces the passing of LGen (ret'd) Bill Leach, Chairman of our Board of Trustees, earlier today in Ottawa.
For the past 10 years, first as a supporter of Friends of the Canadian War Museum and more recently as Chairman of the Museum's Board of Trustees, General Leach has been a key advocate for both the Canadian Museum of History and the Canadian War Museum and a cherished ambassador for both institutions.
"It was such a pleasure to work with Bill in advancing the business of the Museums," said Mark O'Neill, President and Chief Executive Officer of the Canadian Museum of History. "He was more than just a Chair of our Board. He was a true friend of our organization and its employees, and he will be greatly missed."
General Leach has served as Chairman of the Board of Trustees since 2012. He was very involved in the Museum and was recognized for his sense of camaraderie and close relationships with Museum employees. During his time as Chairman of the Board, General Leach provided the Museum with invaluable strategic guidance and took time to build relationships with all Museum staff. He was a great supporter of the work of our employees and his loss will be deeply felt by his fellow Board of Trustee members and employees of the Canadian Museum of History and the Canadian War Museum.
The Museum offers its condolences to General Leach's family and friends.
Bill Leach served for more than 40 years in the Canadian Army and the Canadian Forces. He retired from the military in 2000 while serving as Chief of the Land Staff and Commander Land Force Command. He then worked in the private sector, holding executive positions at Honeywell Canada and later Mincom, a leading global provider of software and services based in Australia.
Since 2010 Bill has devoted his energies to his volunteer work for organizations such as the Friends of the Canadian War Museum, an organization dedicated to the promotion and support of Canada's national museum of military history. General Leach was also on the Executive Committee of the Military Families Fund (MFF) and was the Colonel Commandant of the Logistics Branch of the Canadian Armed Forces. He also sat on the Board of the Royal Ottawa Hospital.
General Leach is a recipient of the Canadian Order of Military Merit (Commander) and the US Legion of Merit (Commander). He is a graduate of the Royal Military College of Canada – Class of 1965.
LEACH, Bill – obit – Published in The Ottawa Citizen on Apr. 6th
LGen (Retired) CMM CD
Suddenly April 1, 2015 at the age of 72. Widower of Mary Louise. Proud father of Kimberley (John Affleck), Marc (Céline Perrier) and Shelley. Devoted grandfather of Jamie and Jenna. Dear Brother of Karen. Predeceased by his parents Bill and Bea. Served as Chief of the Land Staff, from 1997 to 2000. Colonel Commandant to the Logistics Branch of the Canadian Armed Forces in 2011 to present. Also a recipient of the Canadian Order of Military Merit (Commander) and the United States Legion of Merit (Commander). Involved in a wide variety of volunteer activities. Served as Honorary Colonel of the Ottawa Service Battalion and as Chair of the Defence and Security Committee of the Royal Canadian Legion. He was also involved with the Military Families Fund and Support Our Troops initiatives and held board positions with the University of Ottawa, the Royal Ottawa Hospital and the Institute for Mental Health Research. He is the current Chair of the Board of the Canadian Museum of History and the Canadian War Museum. Friends are invited to gather at the Le Breton Gallery of the Canadian War Museum, 1 Vimy Place, Ottawa on Friday, April 10, 2015 after 10 a.m, where a Memorial Service will be held at 11 a.m. followed by a reception. A Private Family Interment Ceremony with Military Honours will be held at the National Military Cemetery of the Canadian Forces. In Lieu of flowers, donations to the Military Families Fund in memory of Bill would be appreciated. – See more
***
CONN, Robert "Bob" – B.Sc., Lt. Col. (retired) – November 19, 1934 – March 28, 2015

Bob, in his 81st year, and always the gentleman, was finally released from the grip of dementia which had plagued him in recent years. He passed away at the Maxville Manor, Maxville, Ontario, receiving extraordinary care and surrounded by loving family.
He was the cherished long-term partner of Gweneth Gowanlock, devoted father of Lloyd Conn (Cindy), daughter Leslie Beairsto (Andrew) and was adored and admired by grandchildren Sabrina Conn Filion, Grayson, Madison and Connor Beairsto and step- grandson Clint Brophy. He was predeceased by former wife, Sonia.
Bob graduated from Queen's University in Chemical Engineering and spent most of his working life in the Canadian Air Force, retiring after nearly 35 years as Lieutenant Colonel. In his early Air Force career he flew primarily in C.F.100 and C.F.101 aircraft and served in 414 All-Weather Squadron out of North Bay, Ontario (1961-1964) and twice in 409 All-Weather Squadron based in Comox, B.C., (1958-1960; and 1970-1973). One of his proudest tours was as a Flight Commander in the Voodoo fighter jets during the Cold War period.
He served in many Canadian posts, worked on policy at National Defense Headquarters, and was on staff at The Royal Military College in Kingston (1966-1970). Bob finished his Air Force career in Germany in Headquarters with the Fourth Allied Tactical Air Force.
After military retirement, and during the last fifteen years of Bob's working life, he was employed by the federal government in the field of Emergency Preparedness.
A Memorial Service will be held at Kitchissippi United Church, 630 Island Park Drive, Ottawa, on Saturday May 23, 2015 at 11:00 a.m., followed by a reception. In memoriam donations may be made to the Alzheimer Society of Ottawa and Renfrew County (ASORC), www.alzheimer.ca/ottawa, phone: 613-523-4004.
Condolences / Tributes / Donations at www.hpmcgarry.caxx613-728-1761.