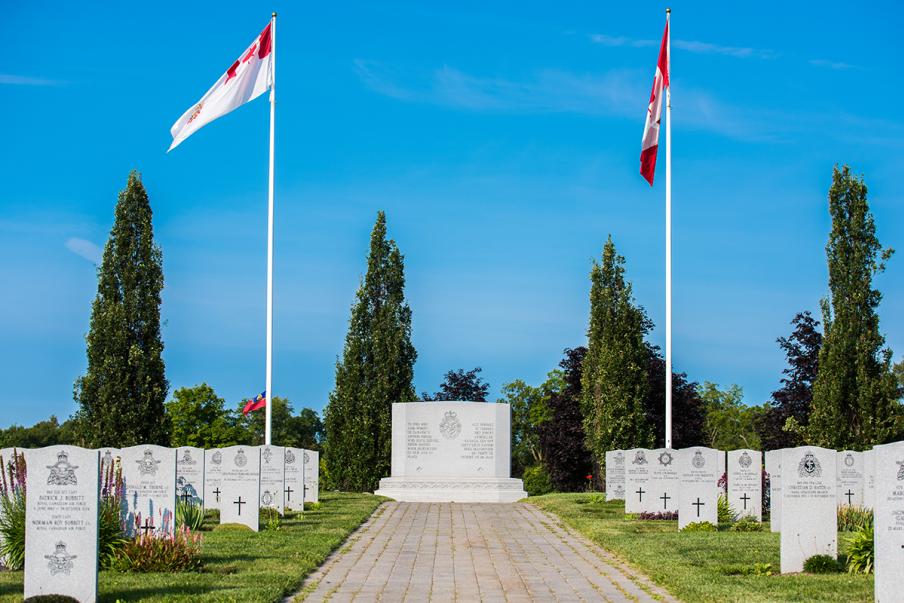 Deaths |
Décès (3)
More /
plus
3216 ROSS ALBERT HAMLIN – Class RMC54/RR521931-2015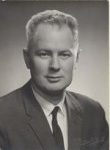 Ross Albert Hamlin passed away peacefully at Collingwood G&M Hospital, Collingwood, Ontario after complications from a heart attack and stroke, December 25, 2015, at the age of 84. Ross is survived by his children, Kevin (Michelle), David (Sharon), Brian (Hanne) and Ruth (John) and grandchildren, Laura, Christopher, James, Liam, Jessica and Rachael. He is preceded in death by his wife, Heather (nee Shannon), of 38 years; sister, Francis Scott of Fonthill; his father, Frank Hamlin and mother, Sarah (nee Boyd) of Chapleau.
Born Easter Sunday, April 5, 1931, in Chapleau, Ross' most cherished memories were of his childhood and teen years growing up in Northern Ontario. Born the son of a CP rail machinist, Ross often recounted adventures shared with childhood friends; friends that he held dear and maintained close contact with throughout his life.
Attending RMC '54 Kingston, Ross 'Hambone' Hamlin graduated with a degree in physics/chemistry. During college summers he trained with the Cdn. Forces as a navigator at Summerside PEI Airbase. Known for his quick wit and penchant for practical jokes, Ross attended class reunions and Memorial Arch Ceremonies without fail.
He completed a second adjunct degree in Business at Queen's University following his graduation from RMC in addition to achieving a C.F.A. designation.
Returning to Capreol, Ontario Ross taught for a year at Capreol High School. Fortuitously meeting Heather Shannon, they married in 1960. Together they raised four children in Erindale/Mississauga. A close knit community, Ross and Heather were honored to have so many lifelong close friends. Ross, family and friends treasured memories of weekends at 'The Property' in Glenelg Centre outside of Flesherton, Ontario.
His career in business began at Imperial Life in Toronto. In 1971 he became a founding partner and Vice President of Sceptre Investment Council. Ross enjoyed a successful career in the financial district. Highly regarded, Ross' acute mathematical and logical mindset allowed him to excel in pension management. His use and introduction of technology at work remained a lifelong great interest.
Retiring in 1992, Ross turned his attention towards care of his wife, Heather (1997), as well as the establishment of extensive philanthropic pursuits focused in the areas of education, the environment and health care. Ross took great pride in each of his children's and grandchildren's accomplishments and remained the much loved patriarch of his family until his passing. A deep appreciation of music was a mainstay of his life. An active member of Erindale and Collingwood Trinity United Church, he will be deeply missed by all. Good night, 'Princess Snowflake.'
Visitation will be held January 6, 2016, at Fawcett Funeral Home, 82 Pine St., Collingwood from 2:00-4:00 and 7:00-9:00 p.m. Funeral service will take place on January 7, 2016, at Trinity United Church, 140 Maple St., Collingwood at 1:00 p.m. with reception to follow. Rev. Brian Goodings presiding.
All are welcome to attend and celebrate Ross' life. In lieu of flowers, donations to the The Nature Conservancy of Canada are appreciated. Expressions of sympathy can be made at www.fawcettfuneralhomes.com. The family would like to thank Dr. Marshall, staff at R. V.H. and Collingwood G&M Hospital, as well as staff and friends at Raglan Village.
***
12531 ÉTHIER, Marcel – ('80)

1957-2015
Il va y avoir du bruit "tout-en-Haut" avec Marcel et sa fanfare!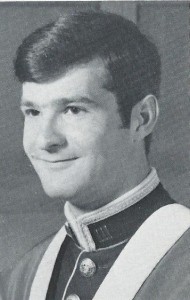 Marcel Éthier, notre ti-gars de Rouyn-Noranda nous laisse à l'âge de 58 ans. After an exciting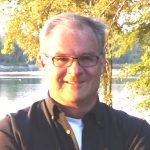 1976 summer boot camp in Borden where he made himself a reputation as a humorist and story teller, he joined many of his Borden comrades in Pontiac Squadron. Homme de paradoxes, comme le décrit bien sa bio dans le livre de graduation 1980, Marcel était vraiment apprécié par tous ses camarades du collège, autant francophones qu'anglophones. Member of the Band, right from the start, he always made the point that it was a "kilt", not a "robe" to all who teased him about it. Notre "marin d'eau douce", comme nous l'appelions affectueusement, changea même sa carrière pour la Logistique. Although considered a "francophone pure laine", he opted to go with Political Science in English, again, just being typical Marcel. Il a toujours gardé un attachement très vif au college militaire et il a même porté à nouveau le kilt au cours des dernières années avec le Corps de cornemuseurs et tambours de la GRC (Quebec RCMP Pipes and Drum Band). In civilian life, he worked as a public servant, more recently with Correctional Services, from which he retired in 2012. Il laisse dans le deuil, son épouse, Lucie Brouillette.
He was an overall outstanding bud, always appreciated by all for his great personality and "joie de vivre".
Tu vas nous manquer, amuses-toi bien en haut, mais ne sois pas trop bruyant!
Louis Cyr 12523/Denis Brazeau 12509
***
Former longtime RMC employee, Teressa Cunningham -Administrative Assistant for Directors and Deputy Directors of Administration for over 20 years.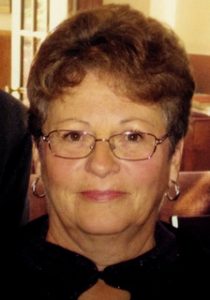 CUNNINGHAM, Teressa – Surrounded by loved one's following a courageous 3 month battle with cancer on Sunday, December 27, 2015 at the Kingston General Hospital in her 69th year. Beloved wife to Rick. Loving mother to Lisa (Kevin), Dennis (Lisa). Cherished grandmother to Aaron, Kathryne and Jordan and great-grandmother to Wyatt and predeceased by Aaron. Teressa will be dearly missed by brothers, sisters, nieces and nephews in Quebec. Cremation has taken place. A private family interment will take place at a later date. For those who wish, donations may be made to the U.H.K.F. – South Eastern Ontario Cancer Clinic in memory of Teressa. The family would like to extend a sincere thank you to the staff at KGH Davies 5 and the Cancer Clinic for their care and compassion. Sharing Memories with online condolences at www.gftompkins-township.ca.
5611 Gerry Stowe – Adjutant, Old Brigade who served at the college in a number of positions, had this to say about Teressa Cunningham:
"Teressa, was an outstanding Administrative Assistant for Directors and Deputy Directors of Administration at least from as far back as 1975 (and probably earlier), until the late 1990s. I first met her when I was DDAdm in 1975, and a more hard-working and devoted assistant than I have ever known."