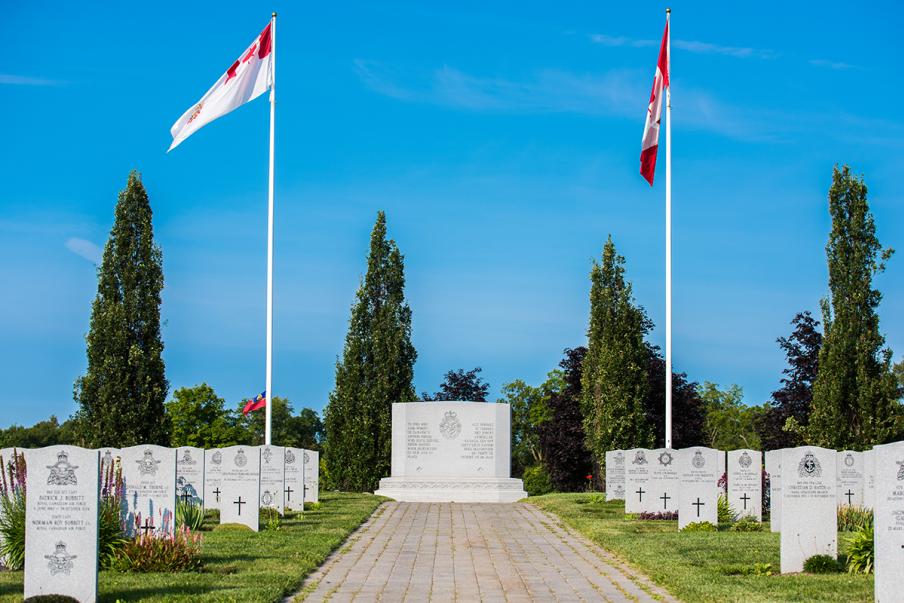 Statement from the family of Colonel Karen Ritchie
_________________________________________________
Col Ritchie was a member of the Board of Directors of the Girl Guides of Canada. Please note that the family would prefer that a donation be made to the Girl Guide of Canada instead of sending flowers. You can do so through the web site here or by mail.

50 Merton Street, Toronto, ON M4S 1A3

Col Ritchie était membre du comité de direction des Guides du Canada. Veuillez noter que la famille préfèrerait qu'un don soit versé au mouvement des Guides du Canada en lieu de fleurs. Vous pouvez effectuer votre don en consultant le site web ou par la poste.

http://www.girlguides.ca/default2.asp?ID=1317

50 Merton Street, Toronto, ON M4S 1A3

Late breaking news.. Thursday – 16 October @ 12 noon
I just received the details. Please post:

The info concerning the funeral of Col Ritchie:
Visitation/viewing will take place Sunday 19 Oct from 2 PM to 4 PM  and 7 PM to 9 PM at Beechwood Military Cemetery, 280 Beechwood Ave Ottawa K1L 8EZ
The religious service will take place on Monday 1:30 PM at Christ Church Cathedral 439 Queen St, Ottawa, K1R 5A6
After the ceremony, burial will take place at Beechwood Military Cemetery, 280 Beechwood Ave Ottawa K1L 8EZ
Please note parking will be extremely limited.
Helga Grodzinski
We regret to announce that we received the following sad news just prior to "posting" e-Veritas 37.
X
14491 Colonel Karen Ritchie, class of '85, died as a result of injuries received in a car accident over the weekend. Apparently this occurred in the Hamilton-Burlington area while she and her husband were en-route back to Ottawa.
_____________________________________________________
We are all shocked and saddened by the news of Colonel Karen Ritchie's death in a vehicle accident on Monday, 13 October 2008. I am sure you have access to her official CF biography, but I have a bit more to offer from the RMC perspective. Please find attached a photograph, taken at a spring-time gathering of women ex-cadets. Colonel Ritchie is the one in CADPAT.
By: 15566 Helga Grodzinski
Top Row – Suzanne Bastien -'86, Martine Gagne – '86, Patricia Godin – '86, Jacquie Pothier – '84.
Bottom Row – Col Karen Ritchie – '85, LCdr Sandra MacLeod (née Hawes) – '86, Megan Trethewey (née Marnitz) – '86, LCol Nishika Jardine (née Sardana) – '86, Carol Werner (née Lauzon) – '85, Dr. Linda Newton – '84
Colonel Ritchie was truly a pioneer. Born in England, she immigrated to Canada with her family in 1973 and came to RMC with the first intake of women in 1980, at the very tender age of 17. Colonel Ritchie repeated second year engineering and graduated with the class of 1985. Colonel Ritchie was the first woman RMC graduate to attain that rank.
A year or so earlier, Colonel Ritchie shared with me some thoughts on her RMC career. I had intended them for inclusion in a book about women at RMC, but thought it might be better to share them now. I present them in her own words, below.
My parents had instilled in me the concept that I could do anything that I chose in life. So at the age of 16, in my final year of high school, I decided that I wanted to have a career that would allow me to travel and do something exciting. I first checked out the British Army but quickly found out that Women's Rights hadn't actually surfaced in my home country yet and that women were employed in a separate Service Corps. My next stop was the CF Recruiting Centre in Hamilton, ON.
I had been encouraged by my teachers to apply for Engineering in University and my relatively positive experiences in the Air Cadets pointed me towards a career as a Pilot. Unfortunately, women were prohibited from aircrew assignments although I was assured by Recruiting Officers that the Pilot classification was sure to open very soon. I settled for requesting Aeronautical Engineer, secure in the knowledge that I could always change to Pilot once the classification opened for Women!
At sometime in the recruiting process I was informed that the Royal Military College was an option open to me as part of the ROTP. I am very sure that I was told that this would be the first year that women would be admitted but it honestly didn't register as anything special to me. In hindsight that is probably because I had never felt that I was any different from my male peers in ability or competency and so could not comprehend why the first class of women at RMC would be such a big deal.
In total I spent five years at RMC. I was not a stellar student, mostly due to lack of motivation and laziness on my part. I failed 2nd year electromagnetism and chose to repeat 2nd year Engineering at my own expense rather than proceed into a 3rd year Arts programme. In my second year at RMC I was assigned to the Land Ordinance Engineering Branch (now EME), spending two summers in Borden for training as well as one summer OJT in Gagetown, NB. The promised imminent opening of the Pilot classification occurred after I graduated and although I was asked if I wished to reclassify, at that point I was an Army Officer through and through and had no desire to change allegiance to the Air Force!
With the exception of some moments in 1st year, I truly enjoyed my time at RMC and honestly believe that I received a first rate, rounded education that prepared me well for my professional military career. My good memories, as with all university graduates, revolve around the friendships that I made and the good times that we had. My bad memories stem exclusively from first year and the difficult times that I had at the hands of a few, very young, ill-prepared senior cadets who were no doubt grappling with their own challenges at having been thrust into a mixed-gender environment on relatively short notice.
I entered RMC as a young, naïve teenager and graduated as a 21 year old army officer. Although I had traveled extensively as a child, I still had led a rather sheltered life and RMC certainly introduced me to the realities of a professional career. My self confidence and self discipline improved vastly over the five years I spent at the College and on summer training. I learned a second language that has opened my eyes to an entirely new Canadian culture. The most important formal lesson that I learned at RMC was from the College Sergeant-Major and his staff. In 3rd and 4th year we would have fortnightly lectures on the officer/senior NCO relationship with the CSM instead of drill. The lessons imparted to us by these professional soldiers have stayed with me to this day and have served me well.
The message that I would like to give to young women entering RMC today is always be proud of who and what you are. When I was young I spent an awful amount of time trying to "be one of the guys" and fit in so that people wouldn't notice that I was female. As I get older I find that I prefer to be recognized as a competent military officer who happens also to be a woman. Men and women are different; that is a fact of life. We share many common abilities but we also bring different skill sets and approaches to the table.
'She was a vibrant, energetic person' – Jennifer Campbell, Citizen Special