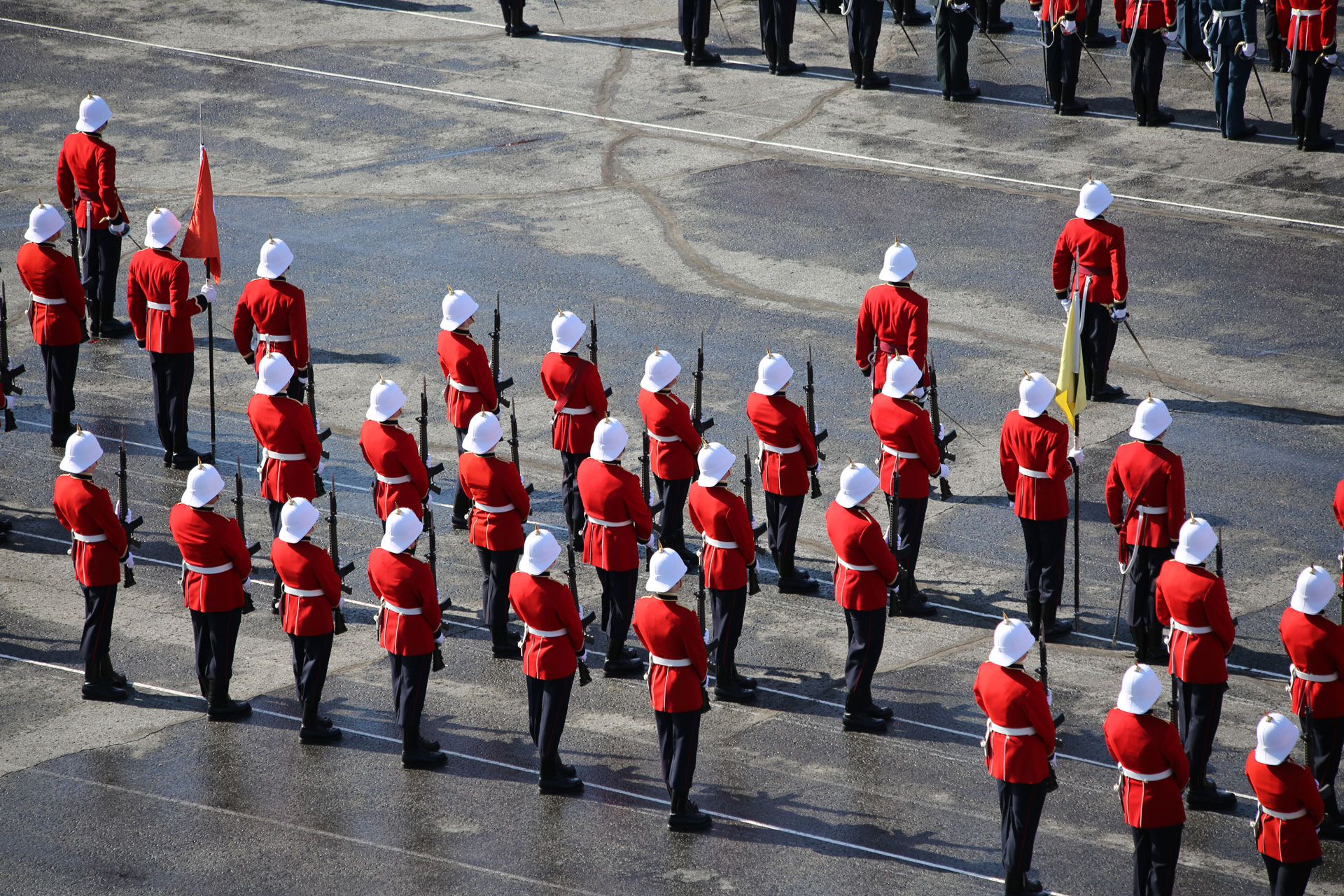 Hockey Team Split Home-Opener – Paladins failed to ride the momentum from Friday's season-opening shootout win against Ontario Tech, losing 4-2 to the visiting York Lions on Saturday. Richard Lim had both RMC goals.
Scores & details here
Hockey teams' lineups sport a lot of rookies
Posted By CLINT WALPER WHIG-STANDARD SPORTS REPORTER
Not too many things unite the Royal Military College Paladins and Queen's Gaels men's hockey teams.
But this season, the two outfits are married to the colour green.
When the Paladins and Gaels take to the ice for their respective home openers in Ontario University Athletics conference play on Friday (Queen's plays host to the York Lions at the Memorial Centre, while RMC tangles with the University of Ontario Institute of Technology Ridgebacks at Constantine Arena), both squads will sport lineups comprised with a wealth of fresh-faced recruits.
The Paladins lost 11 players from a team that finished 10-16-0-2 in 2007-2008 and set a school record for regular-season wins. While plenty of youth is present, the desire to move beyond last season is readily apparent.
"It's my second year and I'm quite optimistic," Paladins coach Adam Shell said. "We lost a lot of players, but we've brought in quite a talented group and we're looking forward to improving on what we started last year. We want a playoff berth and to hopefully compete for the division title."
After a very promising start to last season that saw RMC win five of its first seven contests, the Paladins stumbled and won only six of their final 21 games.
"We need consistency," said Shell. "We lost eight one-goal games last year. That's the area we want improvement in. Hopefully we can get off to the same kind of start as last year, but we have to sustain it. We have to be consistent in our system and our approach, both in terms of how we play and mental errors as well."
But with the deluge of newbies dotting the roster, lapses are inevitable.
Shell believes the veteran presence of a trio of assistant captains in Michael Soros, Richard Lim and Jeff Oke will aid the transition. He also hopes the trial-by-fire approach won't backfire.
"All nine recruits will contribute significantly," said Shell. "I suspect we'll have some growing pains and we'll rely on our veteran players to pass on that experience, but experience comes from playing, too. And they'll experience as many things as possible because they're definitely going to play. Hopefully that will accelerate the learning curve."
RMC Paladins
KEY RETURNEES: Paul Bradley, Adam Briggs, Michael Soros, Richard Lin, Jeff Oke, Tyler Spice.
KEY LOSSES: Luke Pierce, Roman Srutek, Josh Fudge
KEY RECRUITS: Ryan Thompson, Chris Bryson, Justin Lacey, Shawn Cox.
Quote: "Guys are ready to go and I think everyone is chomping at the bit to see where we stack up at this juncture. There's some foaming at the mouth going on right now."
-RMC coach Adam Shell
____________________________________________________________
(M) Rugby solidifies play-off spot with impressive 22 – 8 win over University of Toronto.
Game results here.
(M) Soccer here.    (W) Soccer here.
____________________________________________________________
RMC women win volleyball matches
The RMC women's volleyball team travelled to Cherry Point, N. C., this weekend and won all three matches in an exhibition event.
RMC beat Cape Fear Community College 3-1 (27-25, 22-25, 25-16, 25-20) before winning two 3-0 matches against the Cherry Point-based U. S. Marine Corps team.
RMC opens league play Saturday (4:30 p. m.) against the visiting Ottawa Gee-Gees.
____________________________________________________________
Women's Rugby Club starting with a bang
The RMC Women's Rugby Club is off with a bang.  Already with a few games and many practices under their belts, the team is eager and looking forwards to facing off against new, and even more challenging, opponents.  Come out and encourage this newest RMC club.  The following is a tentative upcoming schedule:
The RMC ladies demonstrated once again that they are a team on the move with a convincing 27 – 0 win over a team from Queen's Law.
15th Oct- 'scrimmage' vs St. Lawrence College kickoff @ 18h00 RMC
18th Oct- game vs Carleton kickoff @ 13h00 Ottawa
26th Oct- game vs Trent kickoff @ 13h00 RMC
29th Oct- 'scrimmage' vs Queens Engineering kickoff @ 18h00 RMC
7th-8th Nov- tournament @ Flemming College