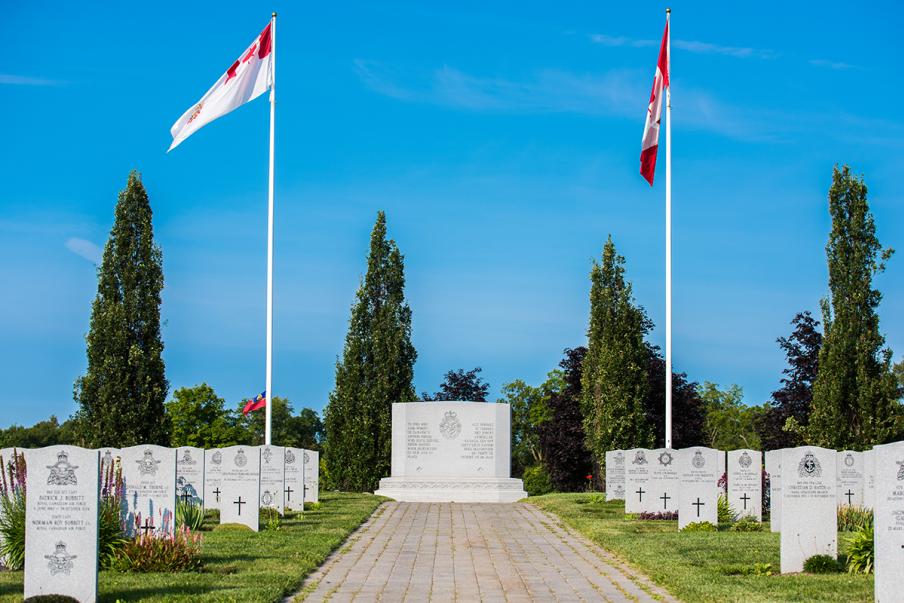 2613 James Judson William (RMC 1937)
September 11, 1919 – January 23, 2009
James Judson William passed away peacefully, on Friday, January 23, 2009, in his 90th year, surrounded by loving family. A graduate of RMC, Jim served in the Second World War in the Royal Canadian Corps of Signals, retiring as a Major in 1965. Upon his return from the Second World War in 1945, he fell in love and married Elinor Staples of Angusville, Manitoba in 1953. After his retirement from the Forces, Jim taught math at Kitchener Collegiate Institute, retiring in 1984. Jim pursued his passion for golf throughout his life. He golfed daily at Rockway Golf Club. After retiring from teaching, Jim followed his dream and headed south to Florida, where he lived and golfed six months of the year. Beloved husband of the late Elinor (Staples) and also predeceased by his second wife, Lillian Cunningham; by parents, John Victor Williams and Dorothy (Roney) and by brother, Jack. Sadly missed by son, John; daughter, Valerie Sanderson (Dave); grandchildren, Jeffrey and Emily and cousin, Gerry Roney. In "lieu" of flowers, donations to the charity of your choice would be appreciated.
_________________________________________________________________________________________________
6952 Murray Price Woodcock (RMC 1966)

May 26,1944 – February 7, 2009
At home, following a ten month illness, Murray passed away peacefully in the presence of his family. Beloved husband and best friend of Gwen and loving father of Alison and Lauren (Gordon). Son of the late Gertrude and Robert Woodcock of Peterborough. Brother of Wilfrid (Peggy) Woodcock, Dorothy (George) Brabin and Barbara Clark. A graduate of Engineering from Royal Military College, MBA and Law from Queens University, Murray practiced law in  Peterborough until 1981 when he moved to Oakville and joined Kilborn Engineering where he became VP and General Counsel. With a life long love of sports, he continued to enjoy playing golf and hockey in his retirement until his illness. A special thank you to our friends for their support during these past months. We are most grateful for the professional support of Sherilee Cox-Arseneault, Pamela Grey, Dee Kearns, Alison Powell and Dr. Rodger Glover all of whom enabled us to fulfill Murray's wish to remain at home.
Contributions in Murray's honour to Fareshare Foodbank, 1240 Speers Rd, Unit 6, Oakville, ON L6L 2X4 or to Kerr Street Ministries, 484 Kerr Street, Oakville, ON, L6K 3C5 would be appreciated.